The New York Mets inked Jay Bruce and Adrian Gonzalez to deals last week, which shows their continued dedication to a flawed philosophy.
T
he
New York Mets
did something this week that not many imagined they would, which was to spend money on free agents. The organization doled out nearly $40 million to acquire
Jay Bruce
and Adrian Gonzalez for the 2018 season and in Bruce's case, beyond.
The financial figures point to these signings as bargains, especially when you consider Gonzalez will make the league minimum salary in 2018 and Bruce was landed for a three-year contract at annual totals far below his projected market value.
Yet there is a downside to all this noise the Mets made, and it relates to their front office's philosophy when it comes to team construction. Let's take a look at the team's projected 2018 lineup and how it embodies those flawed ideals.
2018 Project Lineup: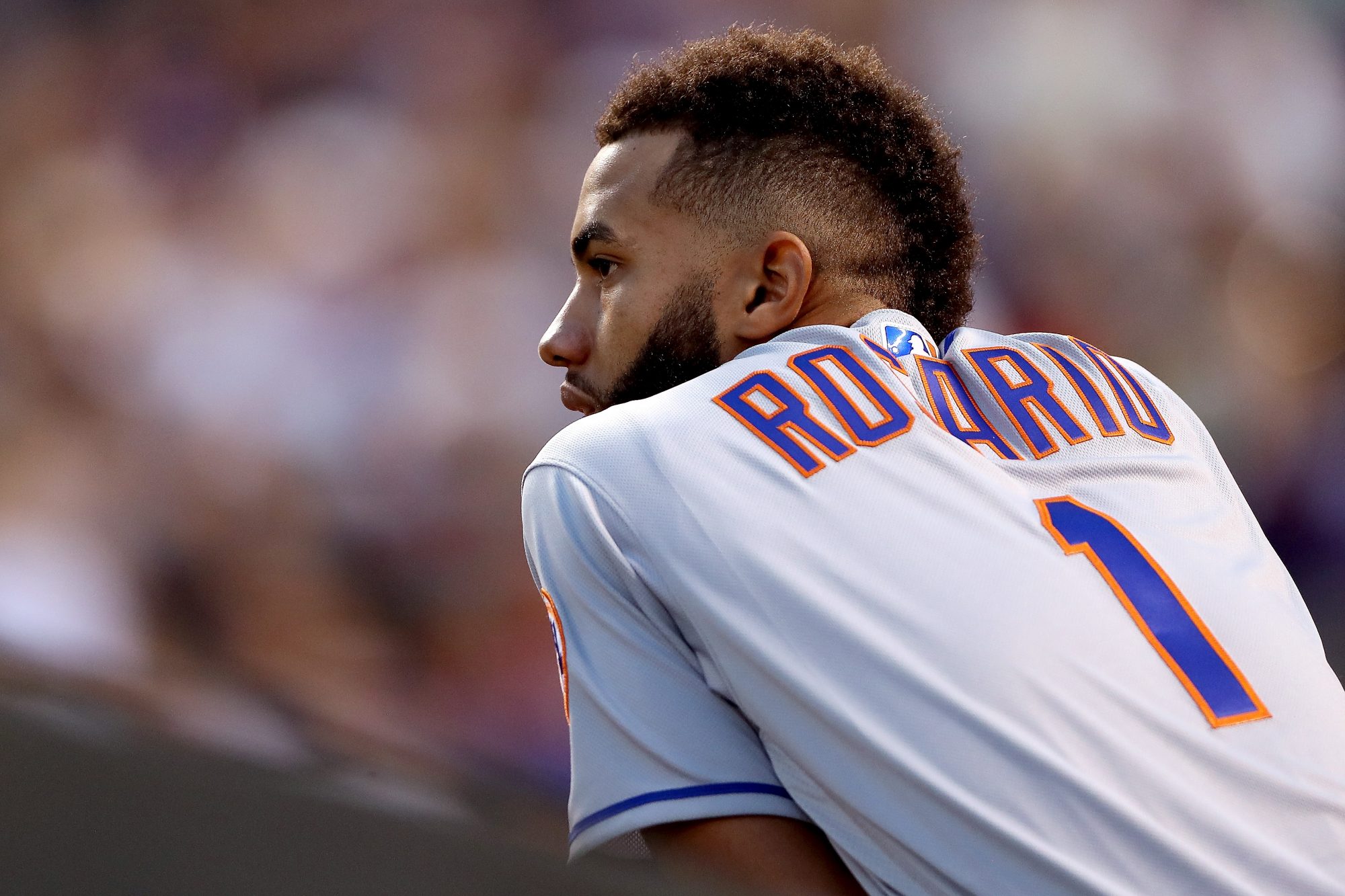 More lefty bats?
This lineup as it currently stands is devoid of right-handed power when you look beyond Yoenis Cespedes. Wilmer Flores can easily hit 20 home runs in any season, but his splits suggest he is much more effective as a platoon player against left-handed pitching.
So where will the consistent right-handed production come from in 2018?
Sans a 20 home run power outburst by Amed Rosario, lefties will not have much to fear when facing this lineup. This is not a new development either, it is something that has plagued the Mets lineup since Cespedes made his way to Queens.
In 2015, his right-handed wingman was… Juan Uribe? And then in 2016 and 2017, Neil Walker was the second-best power hitter in the lineup from the right side of the plate. That's not exactly emulating Gary Sheffield and Alex Rodriguez.
Unless the team is able to swing a deal for a player like Josh Harrison to man second base or Todd Frazier for the hot corner, the lineup will yet again lack any semblance of capable right-handed bats.
Speed Kills:
You can't teach speed, and for the Mets speed will kill, but not in the desired fashion. With this projected lineup, the team will have Bruce, Flores, Cabrera, and Gonzalez in the second half of the order, all of which are not exactly "fleet of foot."
In fact, this lineup will only feature one player, Amed Rosario, who has a chance at 20 stolen bases this season. This, of course, means yet another year of watching the Mets offense go station to station on the base paths.
.@Amed_Rosario gave us a glimpse into the future as he flashed his speed, leather & pop in his rookie campaign. https://t.co/MEk1QaHxkM pic.twitter.com/7EWtq6dqnt

— New York Mets (@Mets) October 10, 2017
Last season the team only recorded 58 stolen bases, which was good for 27th in the Majors ahead of only the Oakland Athletics, Toronto Blue Jays, and Baltimore Orioles who all missed the playoffs as well.
Only three of 2017's playoff teams (Chicago Cubs, Colorado Rockies, Los Angeles Dodgers) were not a top 15 team in the stolen base category.
Having so little team speed not only effects one category like stolen bases, but it also makes it more difficult for the Mets base runners to go first to third, or even score from second on a single. And this is not to mention how much speed plays a role in a fielder's ability to chase down balls in the hole or gap.
This philosophy which holds blatant disregard for an important attribute is a major reason the Mets continue to be a terrible base running, fielding, and base stealing-team.
So there you have it. The Mets front office has brought back two more lefty sluggers with limited foot speed. This flawed philosophy has led to a team that relies on an all or nothing approach, which produces mostly solo home runs.