The New York Mets are hoping for a return to a 2015 pennant feel including the World Series. New manager Mickey Callaway will have his work cut out for him, including the following areas of need.
The New York Mets have every reason to be cautiously optimistic in 2018. They still have World Series-caliber pitching with returning stars Noah Syndergaard (2.97 ERA in 2017) and Jacob deGrom (3.53), should they stay healthy. They also employ an adequate number of big bats to make any dream a reality. Yoenis Cespedes is under contract through 2020 and Jay Bruce just returned.
However, the team has not significantly improved a squad that finished fourth in the NL East with a record of 70-92.
That has some observers concerned.
But forget talent for a moment. The problems for this organization extend way beyond the diamond. From clubhouse culture to communication, this organization does not always seem all that organized. Enter Mickey Callaway, a man who currently has more on his plate than just figuring out who's going to lead off for this lineup.
The new Amazin' manager is tasked with old Mets problems and he needs to solve them sooner rather than later.
Clubhouse Culture
I'm not sure which aspect of the way this wayward franchise will be the hardest to fix, but I'm sure that the team's culture is the most important.
It has to start by controlling the narrative that comes from the clubhouse. Too many Mets players feel free to let out their every thought. The hot stove has been so long, many might have forgotten that the season ended with loose lips leading to accusations and acrimony, via Kristie Ackert of the New York Daily News.
David Wright did not mince words. The Mets captain called anonymous complaints to reporters about manager Terry Collins "cowardly" Friday and told his teammates to "man up…It was cowardly, in my opinion."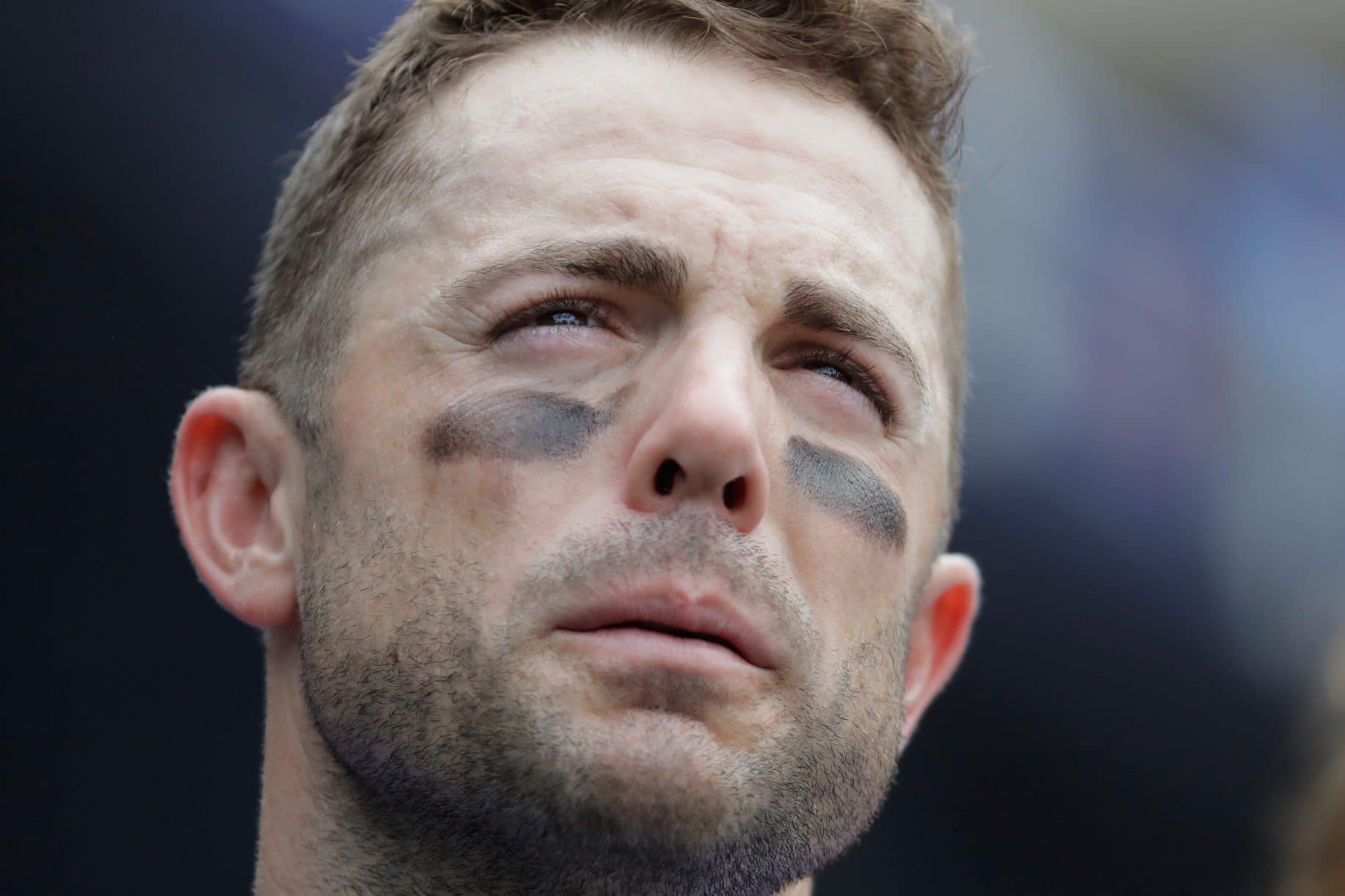 Oh Captain
Strong words from the captain and addressing will be Callaway's first and most important job. By the way, I wonder if they ever did find out who was leaking? If not, that will still need to be dealt with; healing cannot start without surgery.
And Yoenis Cespedes deserves to be mentioned here for his lack of decorum, but he is far from a villain. All he needs is a little talk to understand that honesty makes for juicy but useless stories.
Prior to Friday's game, Yoenis Cespedes made comments about wishing to end his career as a member of the Oakland Athletics. And, immediately following the game, the New York Mets slugger was asked to explain himself.
His transgression here is light, but in context of the Mets milieu, it seems a lot worse. For instance, when you have to sit down with the new Mr. Met to remind him not to make obscene gestures at the fans, as the previous one did just last year, the entire culture is clearly out of control.
No, I'm Sorry
Perhaps Mickey's biggest challenge will be to take more control of the players. The Mets have seemingly embraced the modern managerial style of complete capitulation.
Don't want to get into an MRI tube? Can't blame you for that. Want to go golfing before games? No one here thinks that's a bad idea. Want to ride around spring training on horses instead of focusing on being dominant on the field?
Uuummmmmm. Oh boy.
Callaway has to help this still-talented team to understand that if it wants to be serious, it needs to act seriously. This is the beginning of the last shot for this group of players. If the pitching craters, GM Sandy Alderson might start a sell-off.
But if this group of men can find a way to win, Sandy might be able to bring in reinforcements. Cespedes is signed for three more years, so this could be the start of a gritty run. That, however, has to start with a bunker mentality; the fun will come with the wins.
They have to stop complaining openly. Close the door to the locker room and make everything about the men in that room. Don't like the former manager? Well, some of the people in that room do. Besides, do you really think it is in the best interest of your team to rip a manager who has already been fired? No one wants to come on out and meet those Mets.
Yo! Cespedes!
There is no more important person in this process than Yoenis Cespedes. Not only is he the most talented position player on the team, but he's also been one of the distractions. We already noted the golfing which, to his credit, ceased to be an issue last year.
His hamstrings, however, filled more injury reports than win columns during the 2017 season. Callaway has, I'm sure, already been talking with Yoenis about his off-season program. But Cespedes is now the best person to lead that clubhouse. He must, however, stay on the field.
A team is always better when the best player(s) acts and speaks in the best interest of the team. But this isn't all on the players. Mickey is going to have to work equally hard at restoring the player's faith in the organization before they can truly become one.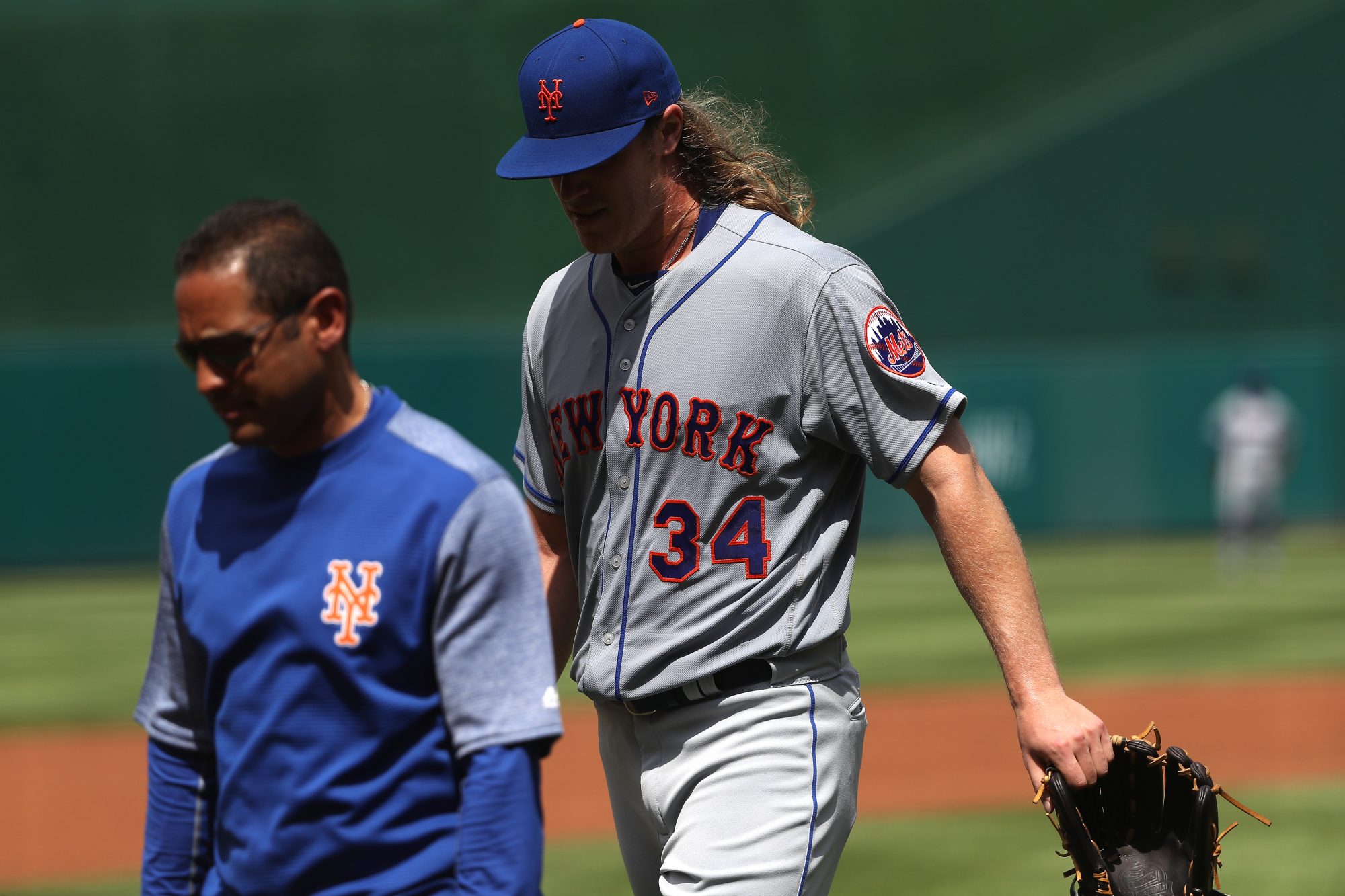 Trust
If you watched the Mets for the last 15 years, you know that they seem to have a much harder time diagnosing and treating injuries. I know Ike Davis thinks that, via Dave Hutchinson of NJ.com.
"Alderson said Davis will no longer be wearing a walking boot, which ironically might have hindered the healing process because he restricted blood circulation in the ankle."
Sadly, it's been a theme, so it is difficult to blame players such as Noah Syndergaard who do not trust the Mets to treat them.
On Monday, an MRI revealed that Syndergaard has a torn lat muscle in his right arm. However, Syndergaard's injury, in particular, seemed avoidable.

Syndergaard had been experiencing pain in his right bicep and shoulder, his throwing arm, in recent days and was scratched from a Thursday start.

According to reports, Syndergaard refused an MRI after being scratched on Thursday.
And, a few days later, Syndergaard unrepentantly stated:
"I think I know my body best," Syndergaard told reporters. "I'm pretty in tune with my body, and that's exactly why I refused to take the MRI."
That way madness lies.
A Trust Exercise
An organization such as a baseball team has to be all-encompassing. After all, who is more likely to think about what is best for the team, front office personnel with career jobs or a player who might not be on the team in five years?
No one can blame a person for taking control of his health. That is especially true when there is no respect between parties. So, Callaway has to improve this situation. Some might say this is outside the scope of his job; not true.
He and every member of the organization are responsible for doing everything he and she can to fix this team. The breakdown inability on the med team as well as trust in that skill from the players must be mended.
If not, injuries to individuals will continue to be a blight.
That also extends to the training staff. There are reasons why Syndergaard ignored the Mets completely last year and crafted his own workout regimen, as did Cespedes. If only Syndergaard had acted that way or if there were never any problems with the trainers, then I would blame Thor.
That, however, is not the case. If Callaway has to bring a new head trainer or just some new insights into the current staff, things must change.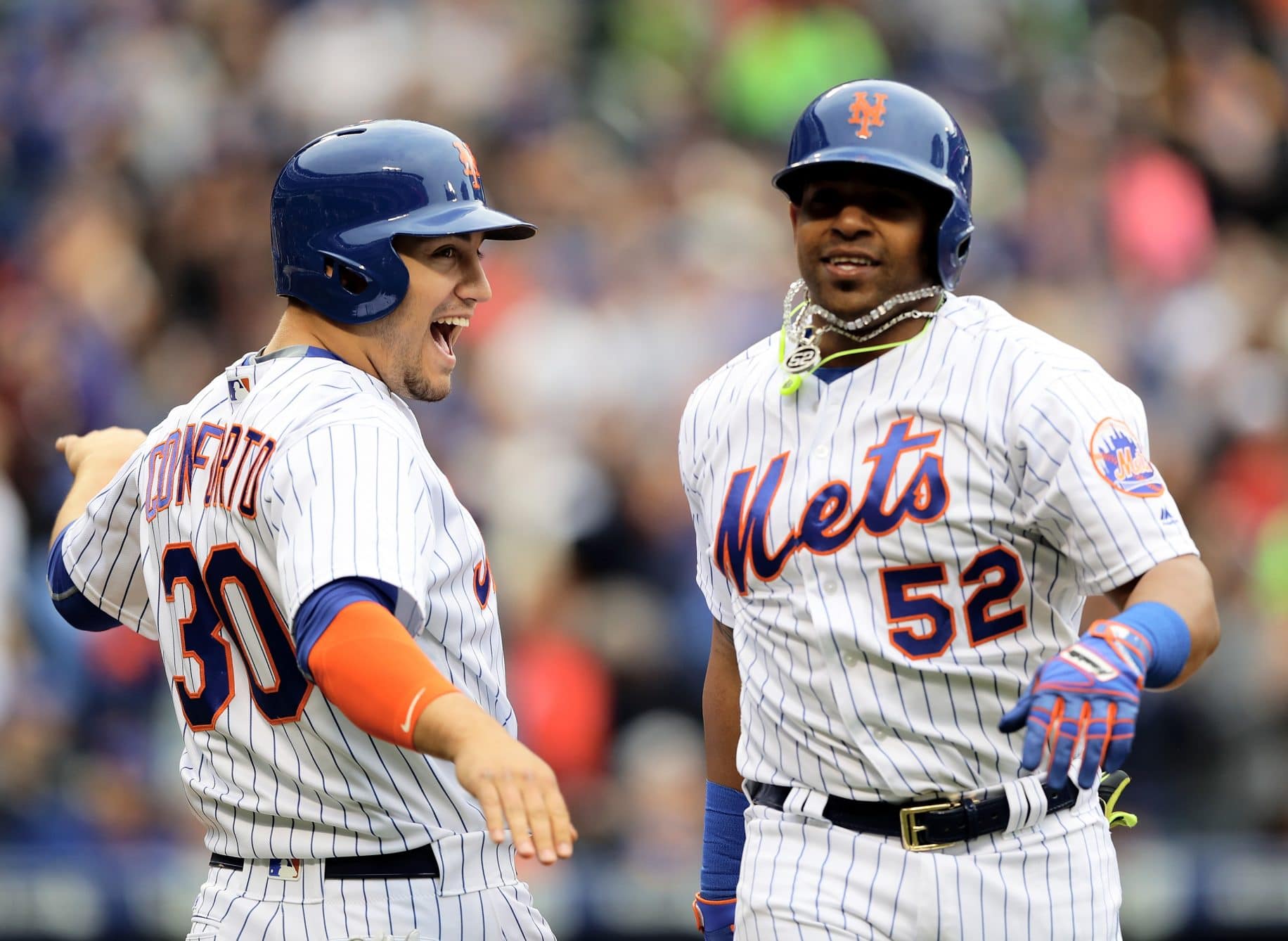 Communication
We've already looked at how there needs to be less communication from the players to the media. The opposite needs to happen from the team and as the main spokesperson for the team during the season, Callaway has his work cut out for him.
I always liked Terry Collins, although I never thought of him as one of the best managers in the game. Nobody who saw him squirm trying to answer questions the front office had ill-prepared him for could feel anything but sympathy.
Mickey is going to have to insist that the Mets and Fred Wilpon overcome some of their paranoia and embrace the press as a friend and ally. I'm not sure what the PR plan for this year is, but past efforts have needlessly limited appearances on local radio, for instance.
With the incoming and appealing Callaway, the Mets can completely reverse course. He needs a weekly spot on WFAN and he needs to insist players be made available to both premier stations. Michael Kay might not be a favorite in Mets' land, but desperate Don La Greca deserves a chance to at least speak to Matt Harvey for ESPN-listening Mets fans—especially now that The Pope is holding more private services.
Just Talk To Me
This increase in positive communication has to include the players to the team. How could the Mets be blindsided by Syndergaard and others who have spun off into their own satellites? Mickey has to impress upon each player that communication is an essential element in every relationship, even more so in a large organization.
Callaway would do well to work quickly.
That's because a much bigger story is coming, and soon. It will swallow all other conversations and require a unified approach from the team to the world. If they are out of it at any point, one man will take over the Mets' headlines: Tim Tebow.
Tebow not only walks with Jesus but also did surprisingly well last year. Well, no, not if he walks with Jesus, but that's a story for another day. Anway, Tim did just enough to earn a likely promotion to Double-A to start the season.
Tebow said he intends to return to the Mets organization next season, and they could very well bump him up to Double-A.
Heal Thy OBP
Normally a marginal player at Double-A in a weak system would be beneath notice.
But not when it's Tebow. He is one of only two players in the last 10 years who were wounded in their efforts to sign with an NFL team because he would bring too much of a circus with him; the other is Colin Kaepernick, albeit for different reasons.
Now, when no NFL team wants to sign a competent backup QB who has already won a playoff game, that is one hell of a circus. I think of baseball as the greatest game on grass, but no one can deny the NFL is the 800-pound gorilla in the room. The Super Bowl swallows cities. But the Tebow circus swallowed the NFL.
That is what's coming … soon.
If Tim is at least at Binghamton and the 2018 Mets win as little as the 2017 version, the spectre of Tebow will begin to haunt the entire organization.
Too Late!
And that's partially due to the Mets already screwing this up. First, they swore they signed Tebow for purely baseball reasons, then Dandy Sandy said this:
"Look, we signed him because he is a good guy, partly because of his celebrity, partly because this is an entertainment business. My attitude is 'why not?' " he said, per Newsday's Roger Rubin.
There is still almost no chance that Tebow ever sees the inside of Citi without a ticket, but just that the Mets have promoted him legitimately puts him on the team's radar in 2018. Meanwhile, the team has admitted it didn't think he would make it that far. If Alderson had said nothing, he could bask in the glow of a minor success story.
Instead, he has turned his victory into a PR joke.
To keep from further damage, it is Mickey's job to make sure he knows exactly what the front office wants to be said and that he effectively disseminates it to the players. I am talking specifically about what might become a major distraction—especially if Tebow starts blasting home runs—but this type of coordination needs to be in place at all times.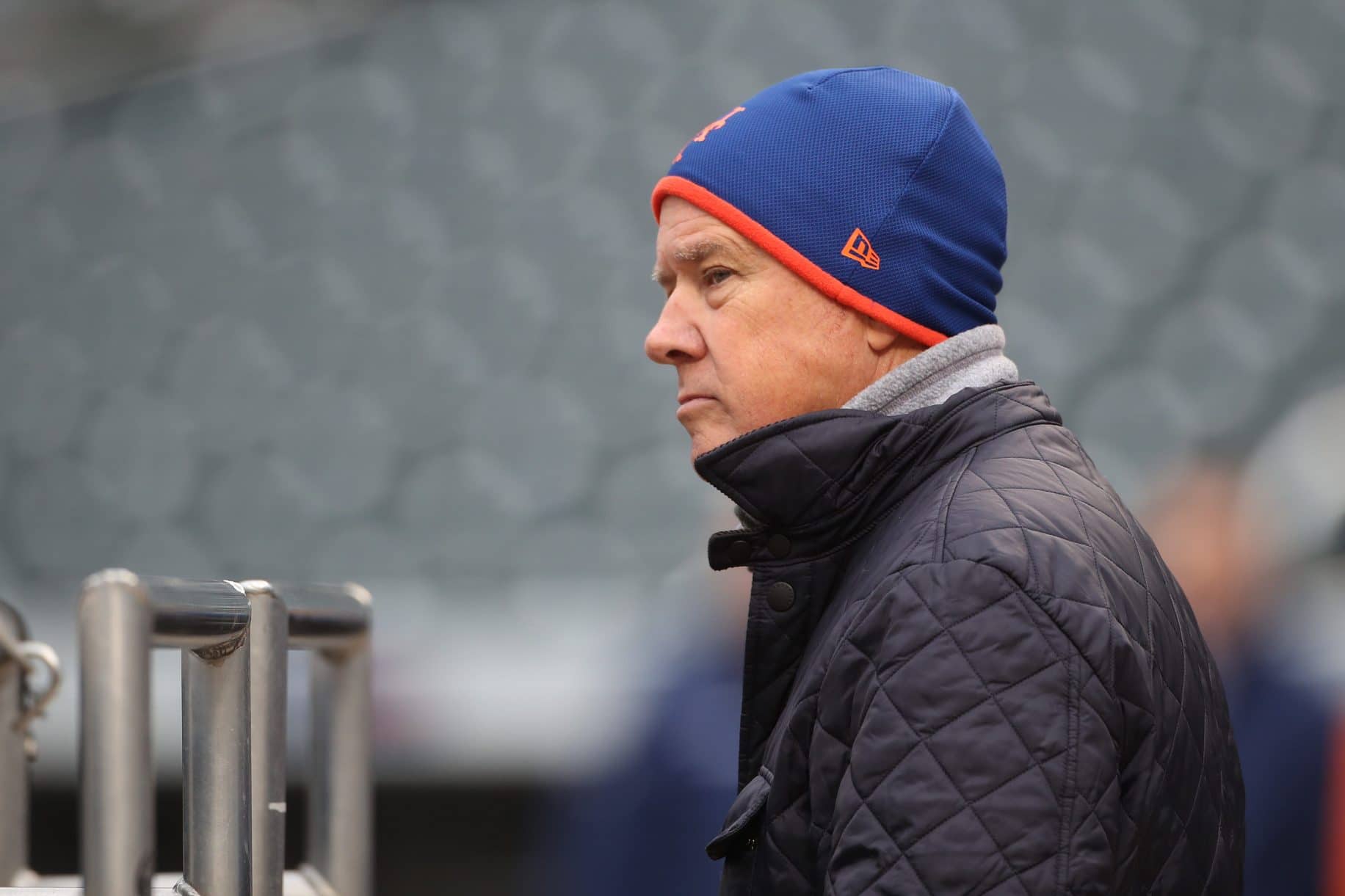 Restore Optimism
That World Series goodwill bump is just about gone. That's what happens when the team does not load up on talent after losing in the WS and misses the playoffs the next year. Over in the AL, the Boston Red Sox added Chris Sale even though they made the playoffs the year before.
Had the Wilpons done that last offseason, the Mets might have qualified for the NL Wild Card Game. At least it would have given the Queens faithful more to cheer about as the season collapsed. Yes, they re-signed Cespedes but that only kept the status quo and did not advance the team.
To that end, Callaway has to improve the talent on the field; that starts by keeping the talent he has healthy. Most observers loved the hire of Mickey as it plays to the Mets strength. And his job of pitching guru has to start with imparting his training knowledge, as previously mentioned.
Now that he's the big boss in the dugout, he must do the same with the position players as well. He must do a better job of figuring out how to help these players get back on the field or there will not be enough talent on a daily basis to win.
Mickey Might Feel a Draft
Hopefully, the front office will welcome Mickey into the drafting room. If he and they want this to be the start of a beautiful friendship, there will have to be some talented players on the farm. For that to happen, the Mets are going to have to draft and/or trade for better prospects. Currently, the team has no prospect in the Top 100; hard to rebuild when you lack the lumber.
I have no idea if Mickey Callaway can evaluate talent or not, but I know the Mets aren't the greatest in that specific area. So, really, anything would be an improvement. At least he can have input into who seems coachable.
The Mets finished 70-92 last year after going to the World Series the year before. If their new manager wants to turn things back around, he will have to be successful on multiple fronts. If he is, people will want to come on out and meet the Mets again.
But beat the New York Mets? Mickey Callaway is going to make sure that doesn't happen.