Players like Gary Carter, Dwight 'Doc' Gooden, Keith Hernandez, Darryl Strawberry and David Wright are all players we immediately identify with the New York Mets. But often, there are players who come and go and we don't miss until they're gone. These are the underrated Mets.
I
magine for a moment you are in an English class, and the teacher says, "Today you're going to write an essay on the 10 most underrated New York Mets in history." Say what? But after thinking about it, you say to yourself, only 10? Well, here's my attempt to name a few and provide a profile of each player. Later, you can count the home runs and strikeouts.
Any team, especially one like the Mets, with a rich history of 62 years in the National League, is bound to have any number of players who might not be the first to pop into your head when you begin to name all those who have worn the orange and blue.
Those are the Mets who quietly but firmly made their contributions to the team, and just as quietly disappeared into the night. They are names which, as soon as you see them in print, you'll say to yourself, "Oh yeah, I remember him. He pitched in a game I went to see at Shea Stadium in 1997," or something like that.
And as with any list of this type, you might be drawn to counterpunch a bit asking why so-and-so is on the list, but this guy isn't? Hopefully, you'll have some fun reading this as I did writing the piece. In no particular order, here we go.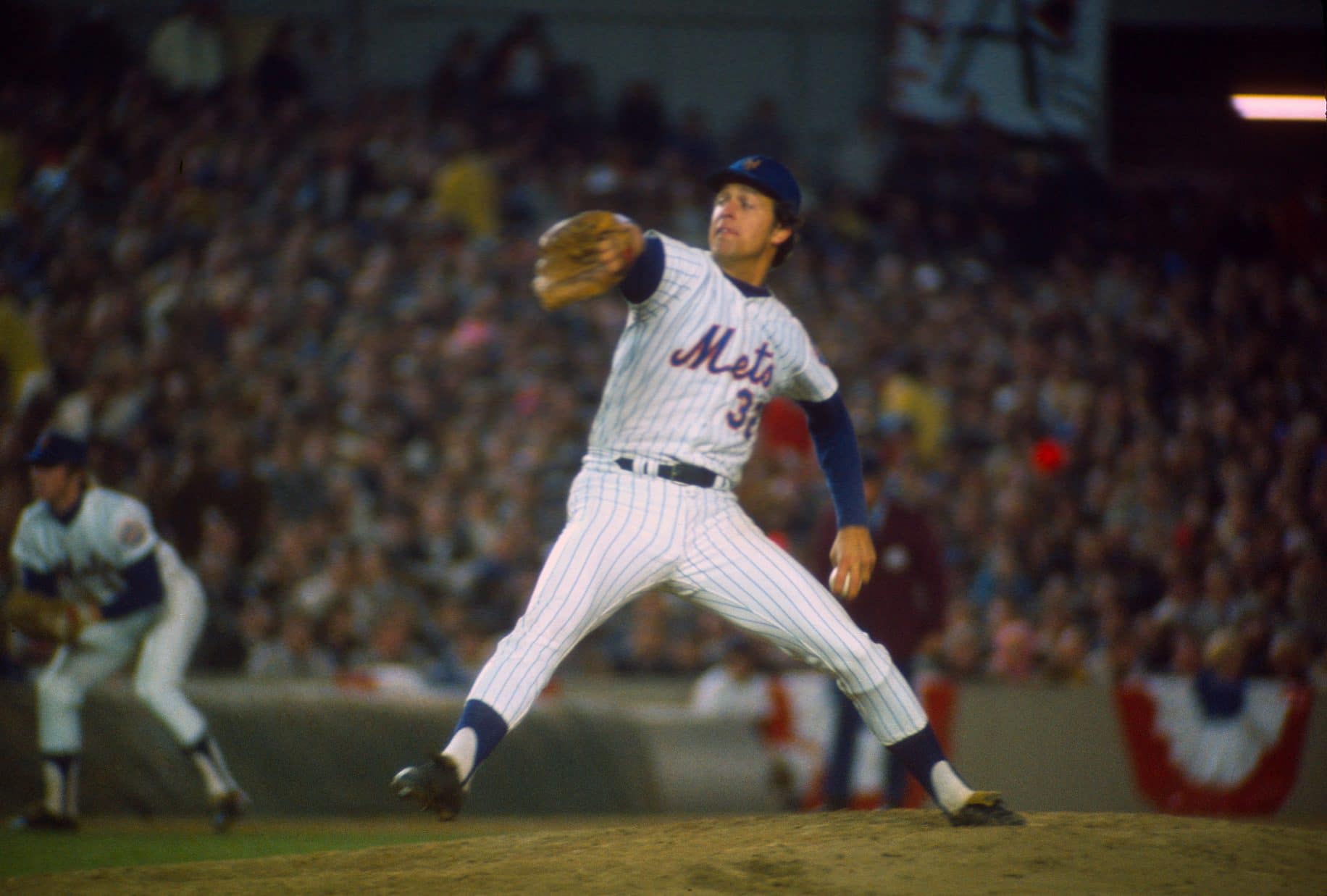 Jon Matlack, Starting Pitcher 1971-77
Jon Matlack was a first-round draft pick (fourth overall) by the New York Mets in the 1967 MLB draft. His 82-81 record over the seven seasons he spent with the Mets masks the splendid 3.03 ERA he carried over the same span.
Twice, Matlack led the National League in shutouts, and he would total 30 shutouts over his entire career. To put that in some perspective, Justin Verlander has seven to his credit so far.
Ironically, he is most remembered for the pitch he threw to Roberto Clemente that went for the Pirate legend's 3,000th base hit, the final one of Clemente's career before he died in a plane crash delivering supplies to his native Puerto Rico.
According to the Society for Baseball Research (SABR), Matlack, as one of the most underrated Mets, drew his highest salary ($70,000) in 1975. In 1977, the Mets completed a wild and wacky four-team trade which sent Matlack to the Texas Rangers. He won 15 games for the Rangers in 1977, but gradually his career wound down from there until 1983 when he retired.
MetsMerized Online caught up with Matlack in 2016 for a podcast in which he explains where he's been all these years. He raised horses for four years before deciding to get back into baseball. Matlack bounced around a bit before landing a job in the Detroit Tigers organization as their minor league pitching coach. Since 2012, Matlack has been fully retired.
Writing for SABR, Thomas J. Brown Jr. notes Matlack being asked what message he would send to Mets fans, Matlack didn't hesitate: "Oh man… Thanks for a great time when I was there. New York Mets fans are known to be tough, but I think if you give them an honest effort and give them the time of day -which I tried to most of the time- they'll treat you really fairly, and that's the way I felt."
Consistency, durability, and competitiveness are what this underrated Met always delivered. Jon Matlack could still be counted on to deliver the goods by keeping his team in games whenever he pitched. The wins and losses might not show it, but that sparkling ERA of 3.18 sure says a lot.
Underrated Mets? For sure, he's gotta be somewhere on the list.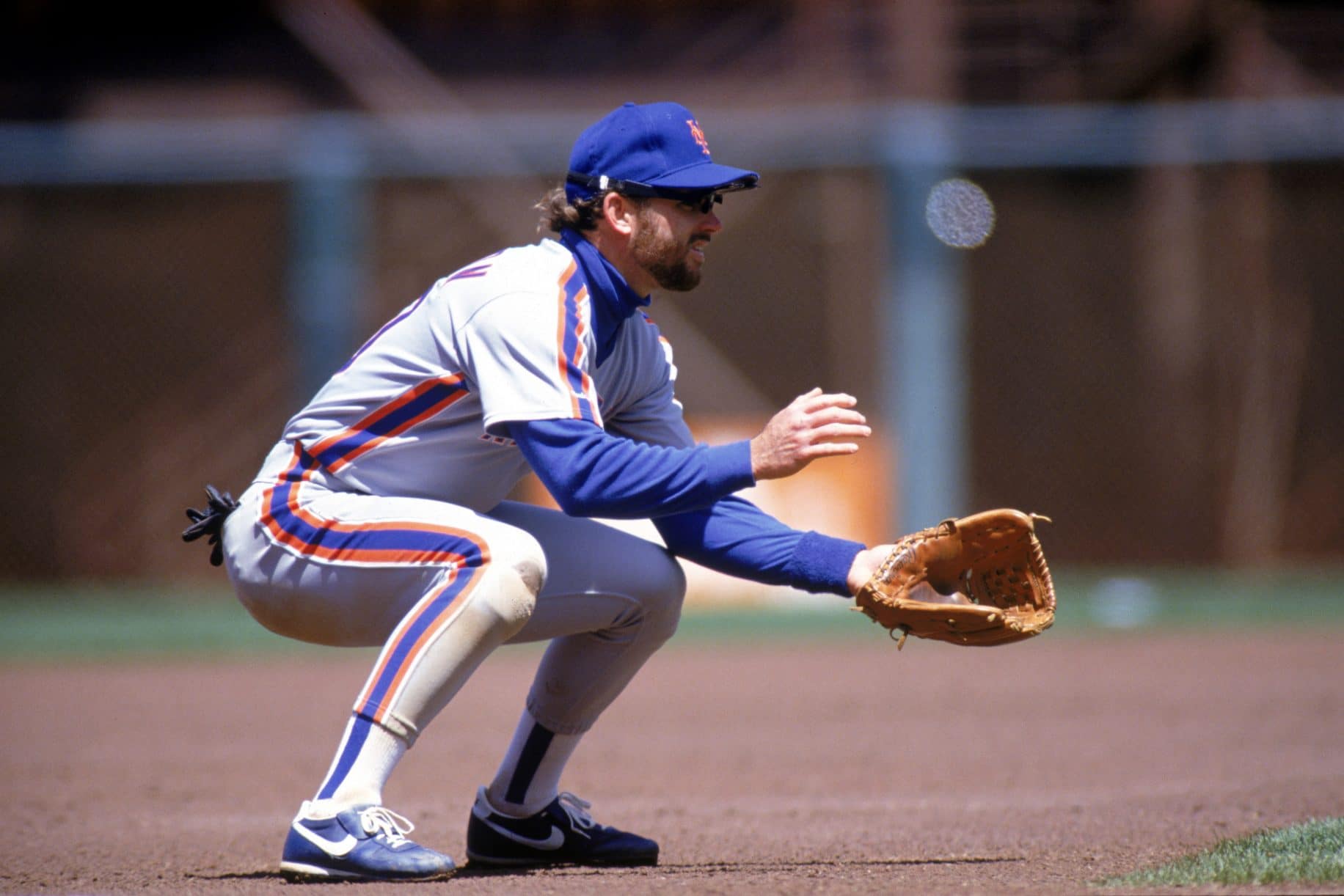 Howard Johnson, Third Base 1985-93
In December 1984, the Mets obtained Howard Johnson from the Detroit Tigers in a trade for Walt Terrell. Primarily a third baseman, Johnson proved valuable to the team also as shortstop and outfielder. He joined the team just in time to become one of the underrated Mets on this list in their championship season in 1986.
His best seasons would come later, though, when he led the National League in runs scored in 1989 with 104, and then put on a display of his power in 1991, when he led the league with 38 home runs and 117 RBI. He finished fifth in the MVP voting both of those seasons in addition to making the All-Star squad twice.
More significantly for the team, however, was a stretch from 1987-91 when he played in a minimum of 148 games for the New York Mets each season. In what Baseball Reference lists as Power-Speed #, which is defined as "the harmonic mean of HR and SB," Johnson led the NL twice in 1989 and 1991, headlined by his 41 stolen bases in '89.
In a lineup that included Carter, Hernandez and Strawberry, Johnson was a cog that kept the wheels turning for a team that looked to him for consistency and a high on-base percentage. Johnson didn't disappoint in either case, finishing his tenure with the Mets with a .341 OBP.
In 1993, Johnson was granted free agency and signed with the Colorado Rockies. His career would end the following season with the Chicago Cubs.
Following his retirement as an active player, Johnson was last seen embarked on a career as a manager of the Single-A High Desert Mavericks, an affiliate of the Rangers.
A petition was launched on Change.org to have Johnson inducted into the Mets Hall of Fame. The request was closed when only eighteen of the required 100 signatures were signed.
Ron Hunt, Infielder, 1963-66
Ron Hunt spent only four seasons with the New York Mets in the very beginning of his major league career. For the newly enfranchized Mets, he was a gift from heaven, if only because he legitimized a team that managed to win just 40 games in their inaugural season of 1962.
Hunt would finish second in the Rookie of the Year voting in 1963, losing out to someone named Pete Rose. Hunt would also become the first Met to make an All-Star team as a starter, a feat he accomplished twice.
As one of the most underrated New York Mets on this list, Hunt was one of the few players on the team who could be characterized as a professional big leaguer. Playing on a team led by the clownish behavior of manager Casey Stengel was not an easy thing to do. Some like "Marvelous" Marv Throneberry went along with Stengel's shenanigans and even forged themselves a career based on their ineptitude. As recalled in Pete's Baseball Quotes, once, for instance, on Throneberry's birthday, Stengel announced to the team, "We would have got you a birthday cake, but we were afraid you drop might it."
Hunt, though, wanted to play baseball. Dave Kaplan, writing for the National Pastime Museum said of Hunt, "Ron Hunt and the Mets were my world. Hunt hustled. He was aggressive. He was fearless. He was the closest thing the Mets had to the ideal of a winning player".
Hunt is probably best known for the dubious distinction for getting hit by a pitch 50 times in one season, a modern-day baseball record. Hunt's salary for the final year in a Mets uniform? $20,000.
These days, Hunt, now 76, runs a baseball camp in his home state of Missouri.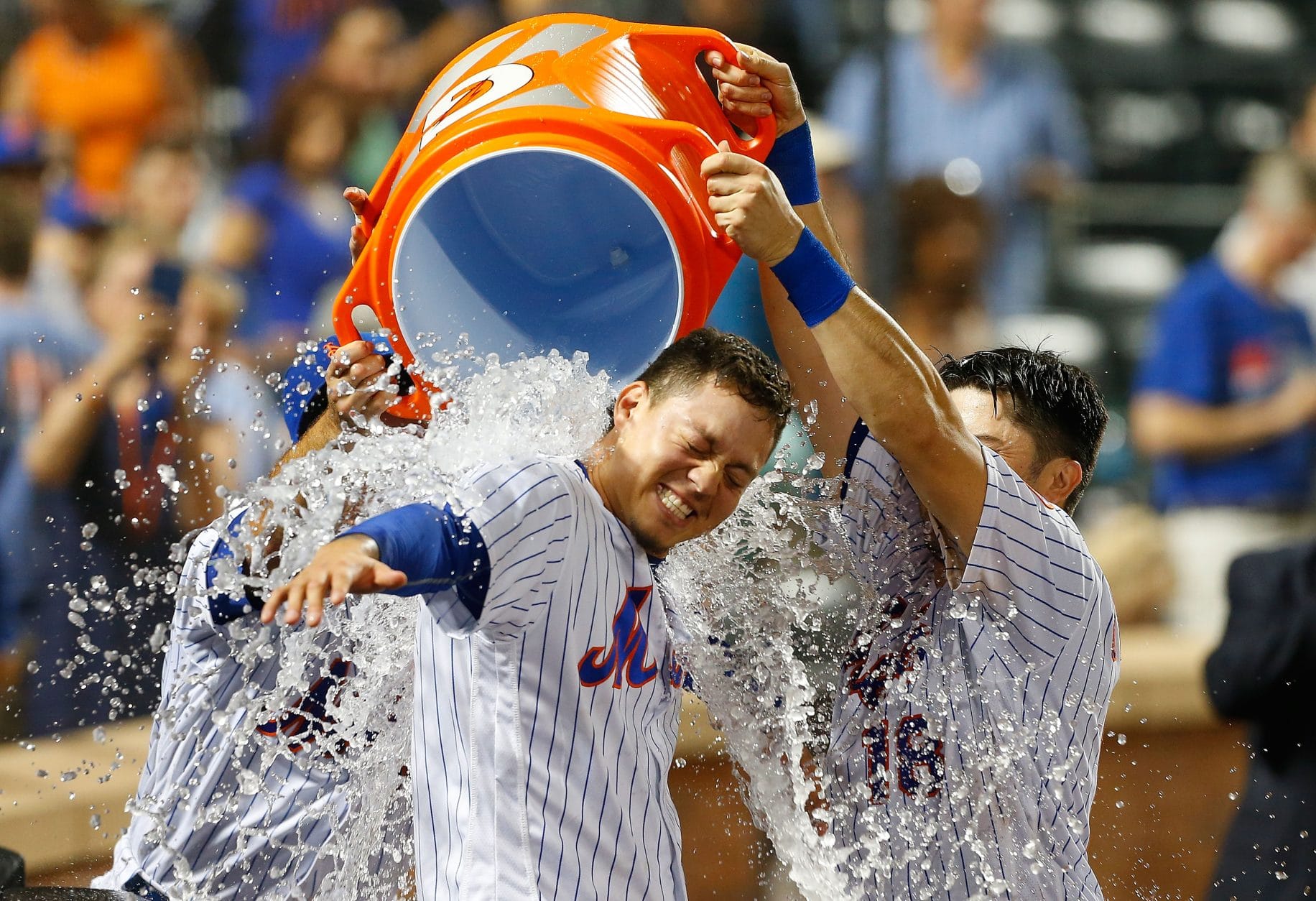 Wilmer Flores, Infielder, 2013-present
A quick scan of the Mets active roster brings one to Wilmer Flores.
Used mostly as a utility infielder, Flores has had only one season with the Mets when he played full time, and that was in 2015 when he appeared in 137 games with 510 at-bats. Whether it's because of his low on-base percentage (.298) or just the fact he is so valuable to the team as a utility player, Flores seems unlikely to break into the Mets lineup as a regular anytime soon.
In 2017, Flores was limited to 110 games, but he still managed to hit 18 home runs and drive in 52 runs. Project those numbers out over a full season, and you get something like 25 home runs and 80 RBI, which most teams would die for from a middle infielder.
But it's more about the way Flores plays the game with his boyish enthusiasm and love for baseball than it is about the numbers he puts up. And in this regard, nothing is more telling about the character of Flores than the incident that occurred on the field during a game in July 2015.
The moment was at the eleventh hour of the trade deadline during the Mets pennant drive when Flores began to hear murmurs from fans near the dugout that he was on his way to being traded to the Milwaukee Brewers. Only 23 then, Flores had been signed and cultivated by the Mets since his days of playing ball in his native Venezuela. It was too much to take for the young man as this video shows.
I've watched that video several times now, and I still feel the emotion attached to it.
Flores is in his second year as an arbitration-eligible player, and he will reach free agent status in 2020. He's carving out a nice little niche for himself with the Mets, but it remains to be seen if another team recognizes his potential as a regular infielder with a decent bat, signing him as a free agent.
Then again, perhaps Mickey Callaway, the Mets new manager has some ideas about how best to use Flores.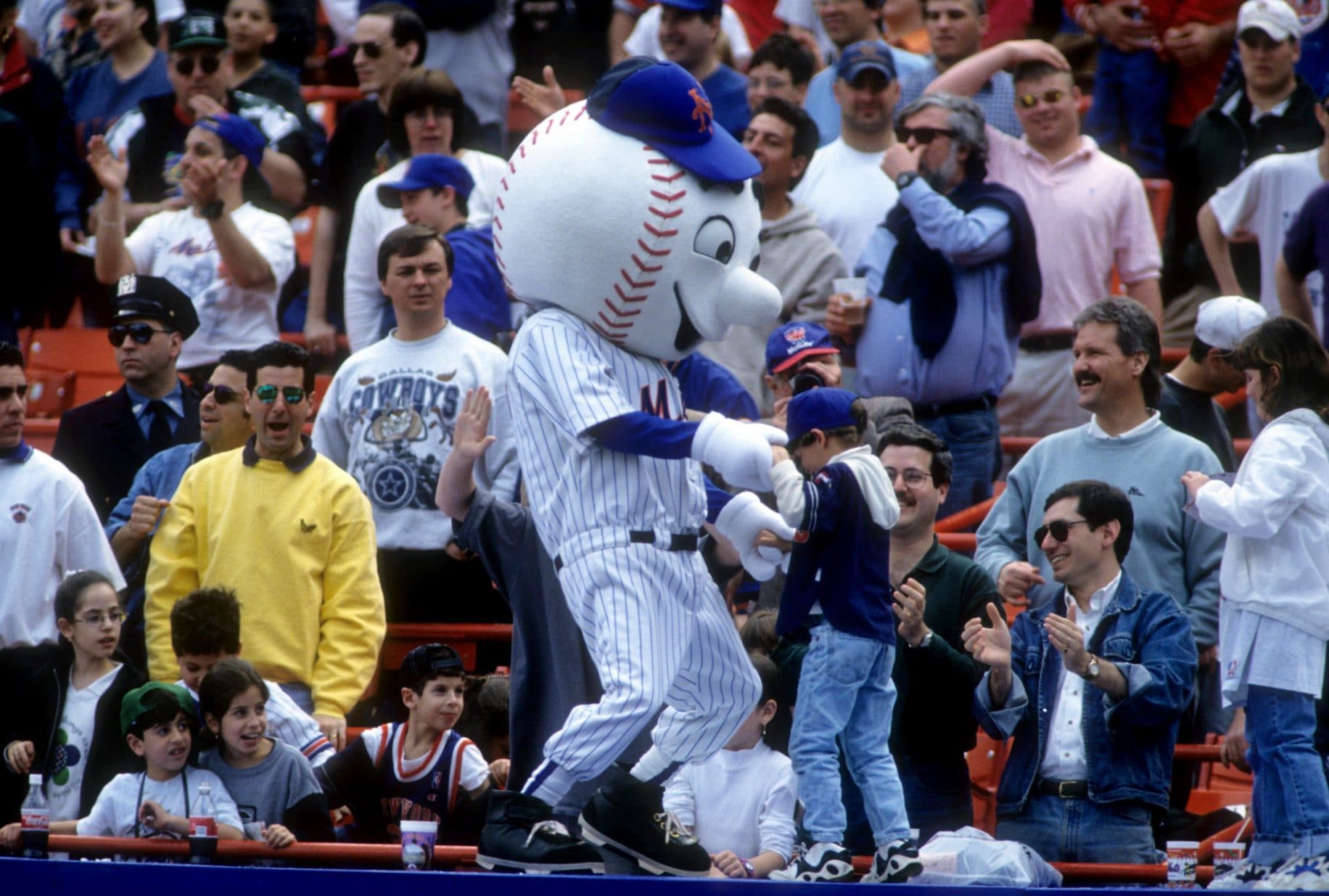 Mr. Met, Born 4/11/1962
What list of underrated Mets could be complete without including the team mascot, Mr. Met? According to baseball lore and MLB.com, Mr. Met was born on April 11, 1962, when the manager, Casey Stengel looked into the deepest regions of the center field seats at the old Polo Grounds and spotted a fan who seemed unlike any other fan. Stengel invited the fan to come over for a chat and the rest, as they say, is history.
In fact, Mr. Met is one of only four MLB mascots inducted into the Mascot Hall of Fame. Yes, it does exist, and you can visit it in Whiting, Indiana. For the curious, the other three are Sluggerrr (Kansas City Royals), the Phillie Phanatic, and Slider (Cleveland Indians).
A magnet for kids of all ages, no one has been able to even guess at the number of photos he has posed for, nor the numbers of drinks accidentally spilled on him as he roams the far corners of Citi Field with his top-heavy costume in tow.
Who is Mr. Met? Everyone wants to know, but one of the major players, according to Brian Niemietz of the New York Daily News, was Stephen Boldis, who held the post for 15 years. Ironically, he gained notoriety only when he publicly wondered why the Mets didn't award him with a World Series ring in 2015.
No doubt, the job has its challenges, and in another incident, this past August a replacement Mr. Met reportedly heard some heckling regarding his mother from a drunken fan and proceeded to express his displeasure by flipping the bird towards the fan. Of course, it was all caught on camera, and another brouhaha ensued.
Mentioning these incidents may seem like a downer, but it's not meant that way. It's only to point out that the job as Mr. Met (and now Mrs. Met) is not an easy one. And the incident involving the ring demonstrates just how underrated a mascot can be.
A mascot is an easy target, especially when a few fans get too many Budweisers in them. Be on the lookout and call security if you see a potential problem arising. Mr. Met is excessively valuable, and we need him when he comes waddling by to pose with our kids and grandkids.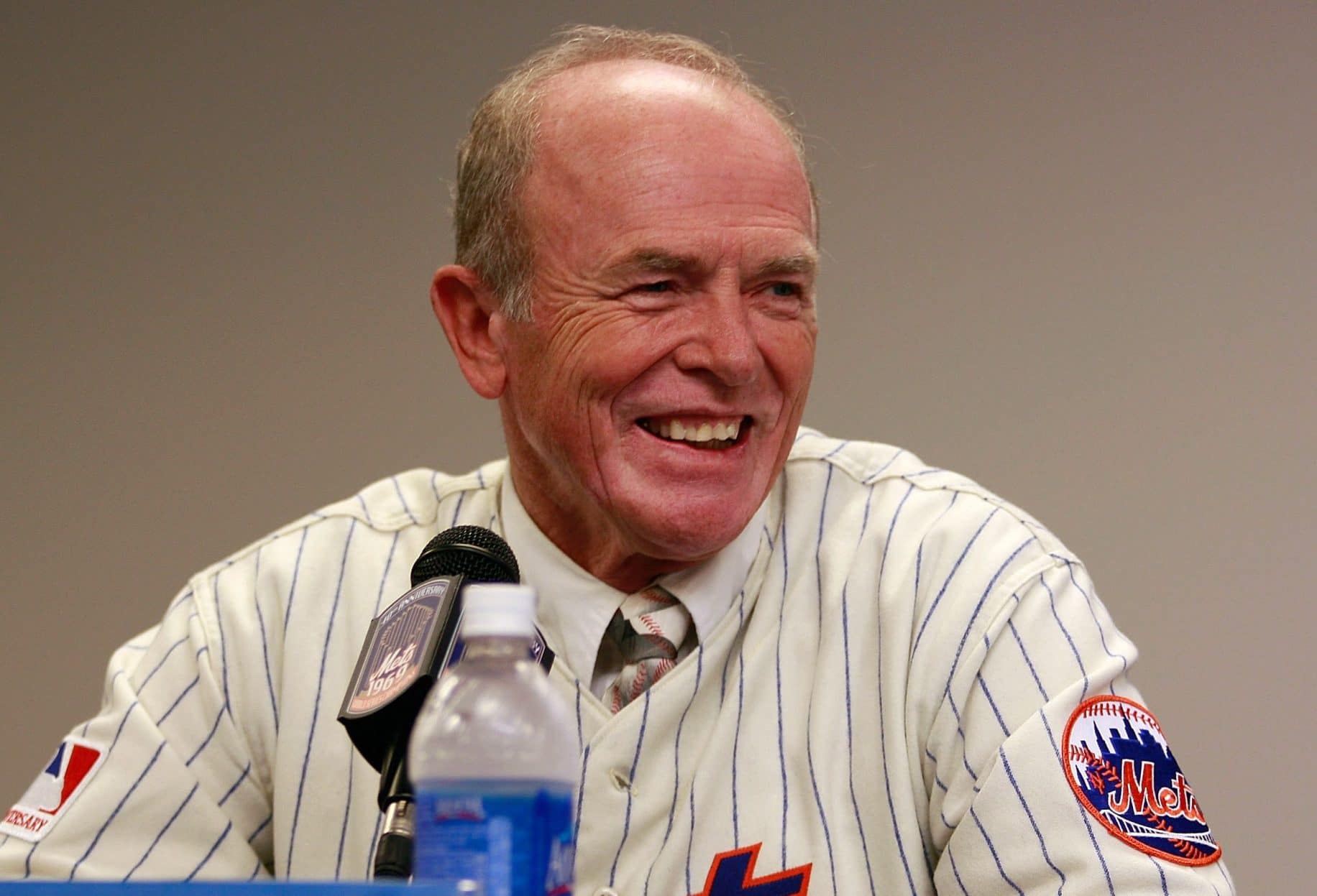 Jerry Grote, Catcher, 1966-76
The entry of Jerry Grote as one of the underrated Mets only needs to mention that he caught a starting staff on a team that would lose 95 games in his debut year, and one that included the likes of (see how many of these names ring a bell), Jack Fisher, Dennis Ribant, Bob Shaw, Bob Friend, who was a Pirate castoff at the age of 35, and lo and behold, Tug McGraw, who made 12 starts before assuming greater heights as a reliever.
The staff would soon get much better, of course, when Jerry Koosman, Nolan Ryan, and Tom Seaver would all be on the scene by 1968, just one year before the Mets would capture the hearts of New York with their first ever World Championship.
Grote never hit .300, never had more than six home runs in a season, or more than 40 runs batted in for the Mets over 12 seasons with the team. But Grote did hold his team together defensively.
He led NL catchers in range factor six times, with nine top 10 finishes. Three times he finished in the top 10 among catchers for assists.
But it was, however, his ability to handle the young and very underdeveloped staff of the Mets in the years leading up to their championship that defines his actual value to the team.
Stephen J Nesbitt, writing for the Pittsburgh Post Gazette, and citing the energy level of Pirates catcher Francisco Cervelli, had this comparison to Grote from manager Clint Hurdle:
"The energy reminded Hurdle of Jerry Grote, his former teammate with the Kansas City Royals. On mound visits, he recalled, 'You'd think Jerry was going to go get down on a knee behind [the pitcher] and start drawing in the dirt with the infielders to put a play on.'"
These are intangibles, and intangibles win ballgames. At the same time, Grote had a temper that could flare at any moment, and he had one of those 'it's my way or the highway' approaches to the pitchers he was in charge of handling.
Now 71, Grote is not involved in baseball any longer, but Mets fans will always see him at special events sponsored by the team. No list of underrated New York Mets would be complete without him.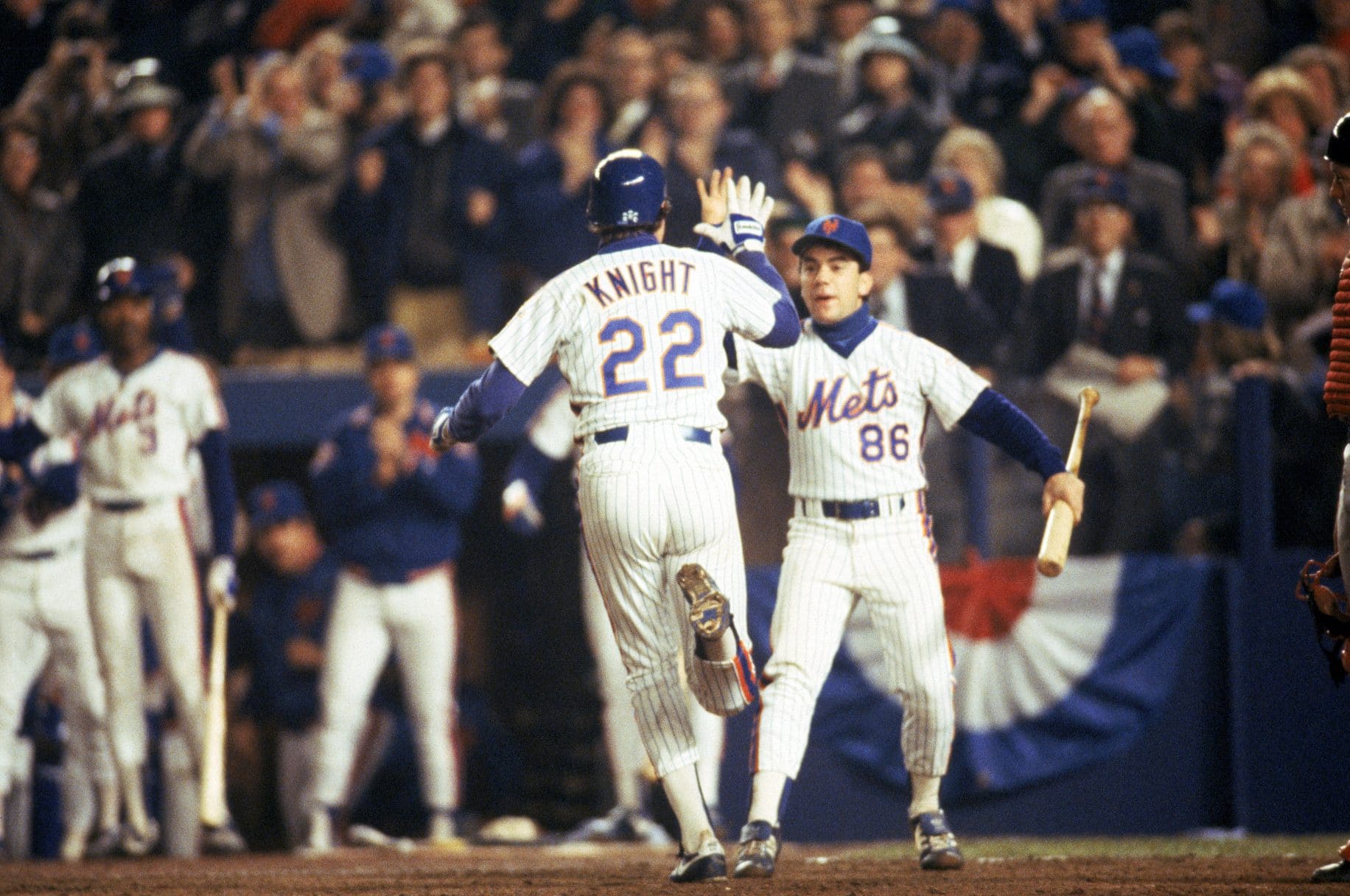 Ray Knight, Infielder, 1984-86
Ray Knight came to the New York Mets during the 1984 season in a trade with the Houston Astros. His time with the team would be short and sweet before he left as a free agent to sign with the Baltimore Orioles immediately following the 1986 season.
But in just two weeks in October 1986, Knight left his mark on the Mets in a spectacular way. And that might even be shortened to one at-bat in the seventh game of the World Series on Oct. 27, 1986, when he homered against the Boston Red Sox, propelling the Mets to their second title.
Knight hit .391 overall in that series and captured the World Series Most Valuable Player Award. Mets fans will also recall the bizarre "Buckner Play" in which a ball rolled through the legs of first baseman Bill Buckner, allowing, you guessed it, Ray Knight to score from second to tie the game, which would be won by the Mets forcing a Game 7.
Knight would play only two more seasons in the majors before retiring in 1988.
Ralph Carhart, writing for the Society of American Baseball Research (SABR) notes that:
"Knight was a perfect fit for the rowdy Mets, known for their wild (some say arrogant) antics on and off the field. Of his many on-field altercations, perhaps the most famous was a brawl on July 22 with the Reds' Eric Davis. After Davis came in hard on a slide into third, Knight started barking at the athletic outfielder. Davis gave Knight a shove, and that was when the Golden Gloves boxer slugged the Reds outfielder in the jaw. The benches cleared and, by the time it was over, so many players were either injured or ejected that Gary Carter was playing third and relievers Jesse Orosco and Roger McDowell alternated between pitching duties and playing the outfield."
Sadly though, those same fighting instincts may have caused a recent incident involving misdemeanor assault-and-battery charges brought against Knight at his home in Alexandria Virginia. The incident occurred last October, and on Jan. 8, the charges were dropped when both parties agreed to do so.
Knight stays connected to baseball as a TV analyst for the Washington Nationals. And he remains connected to the orange and blue as one of the underrated Mets, who for a brief shining moment was instrumental in bringing a World Championship to the city of New York.
Bob Ojeda, Pitcher, 1986-89
Bob Ojeda arrived in New York via a December 1985 trade with the Boston Red Sox and just in time to deliver the final blow to the rest of the competition in 1986, when the Mets would capture their second World Championship title.
As another one of the underrated New York Mets, no one expected much from Ojeda, whose six seasons with the Red Sox had produced a pedestrian record of 44-39 with a 4.21 ERA. But as with much of the Mets team, Ojeda caught fire—or at least grabbed hold of a second wind in his career—by going 18-5 in the fabled year of 1986. His winning percentage would lead the league, and he would finish fifth in the Cy Young Award voting that season.
More significantly though, Ojeda would start four games in the postseason, going 2-0, highlighted by a complete game victory over the Houston Astros in the NLCS. Ojeda's mere 15 strikeouts over 28 innings in the postseason indicate a pitcher's pitcher stood on the mound on days Ojeda was starting.
Few fans will recall Ojeda finished the 1984 season with a league-leading five shutouts, and as indicated beforehand, Verlander only has seven to date in his Hall of Fame-bound career.
Quiet and unassuming, Ojeda would finish his five-year stint with the Mets with a record of 51-40 to go along with an eye-catching 3.12 ERA.
In more recent years, Ojeda was recently fired from his position with the New York Mets TV Network, SNY. His hailing as a thoughtful and take no prisoners analyst, apparently, was not recognized as a value to the team by someone in the organization.
Ojeda is still out there throwing strikes, as indicated in this piece by Andy Martino, writing for the New York Daily News, in which Ojeda takes a much needed (my opinion) stab at GM Sandy Alderson. Get a hold of this:
"The Wilpons and Mr. Saul Katz — the people who say they don't care about the team are sorely misguided," Ojeda said by phone while boarding a flight to the Bahamas. "These are the biggest Mets fans you will meet.

Last I checked, Fred is not the general manager. Last I checked, Jeff is not the general manager. Last I checked, Saul is not the general manager. So the people they've put in those positions are ones who have failed, and what have they done? They have tried to make changes, bring in the right people."
Underrated Mets? Oh, yeah. Even today, Bob Ojeda scores big.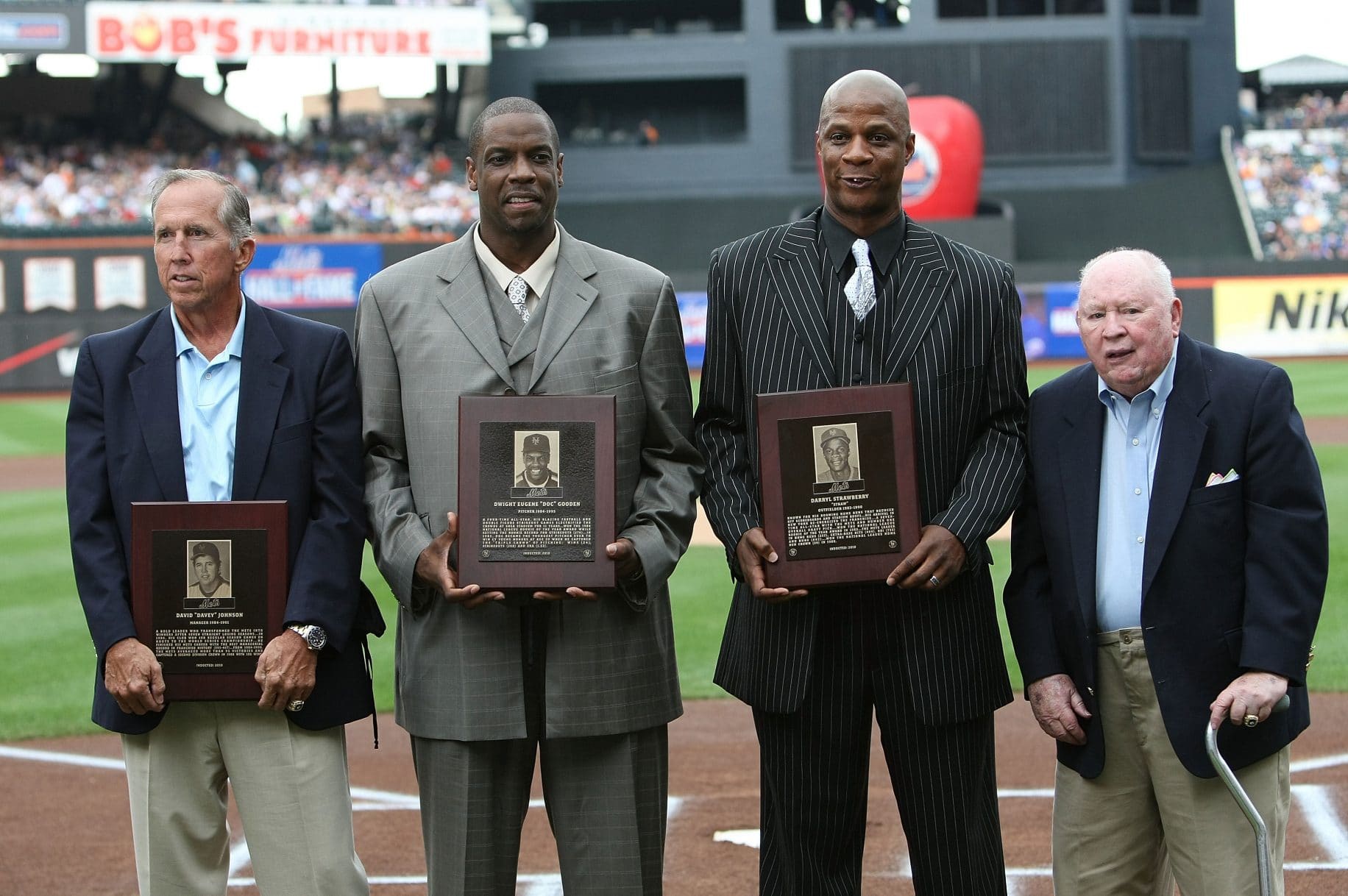 Frank Cashen, General Manager 1980-90
Only a glance at the above photo should confirm why Frank Cashen is included as one of the most underrated New York Mets. Cashen (far right) was apparently ailing when this photo was taken but his mark on the team stands proudly to his right. Why? Because Cashen brought each of them into the Mets fold as part of a personally driven drive to bring New York Mets fans another World Championship, a goal they achieved in 1986.
Here's a statement made by Cashen about the Mets when he first took over the team. The quote is from the obituary written by Richard Goldstein, for the New York Times in 2014.
"I took over a huge mess," he recalled in "The Bad Guys Won," Jeff Pearlman's 2004 book about the 1986 Mets. "Talent-wise, we had nothing. Fan support, there was nothing. In my estimation, it was as ugly as you could get. Just terrible. We needed a complete overhaul of everything."
Does that remind you of something? If it does, then you get the real value of what Frank Cashen meant to the New York Mets. And perhaps, that quote should be a must-read for Sandy Alderson – yesterday.
Goldstein goes on to accentuate the point by accurately proclaiming it was Cashen who "chose Darryl Strawberry, the slugging outfielder, and Dwight Gooden, the pitcher with the overpowering fastball, in the amateur draft. He followed that with a succession of trades with the Mets acquired George Foster from the Reds, Hernandez from the St. Louis Cardinals and Carter from the Montreal Expos."
I'm ready to say, case closed. Okay with you? And maybe the biggest of all the underrated Mets is Frank Cashen. I'm sticking with that.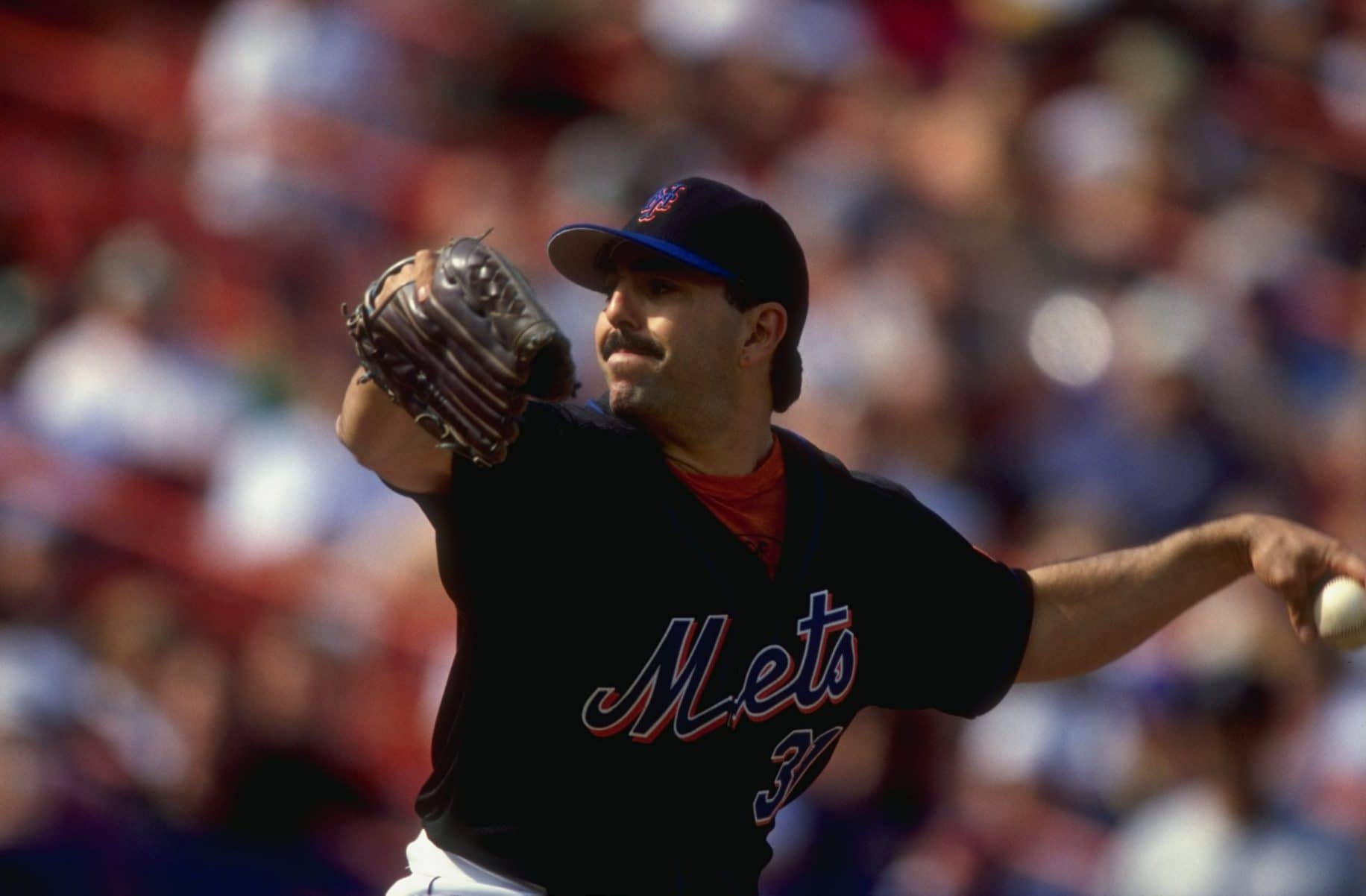 John Franco, Closer, 1990-2004
John Franco, above all else, was a product of New York City. Born and raised in Brooklyn, he graduated from Lafayette High School and later he would be selected in the fifth round of the draft by the Dodgers out of St. John's University in Queens.
Franco was an All-Star three times with the Cincinnati Reds before coming to the Mets in a trade in 1990. He spent the next 14 years with the New York Mets, compiling 276 of his 424 career saves, leading the National League once in 1994.
But it was that New York swagger he carried that endeared him to fans of the Mets. Striding in from the bullpen with Chuck Berry's "Johnny, be Goode" wailing in the background, Johnny was almost always right.
His Dad, fitfully, worked for the NYC Sanitation Department and if you looked close enough, sometimes you could see the orange shirt he always wore from his dad's job peering out beneath his uniform.
In Rory Costello's absorbing piece on Franco written for the Society of American Baseball Research (SABR), Costello cites this comment from former Mets pitcher, Frank Viola:
"In 1990 Frank Viola recalled, "Here's this little guy, but he was a power pitcher – 90-plus fastball, real good breaking ball, incredible poise on the mound. But his style had to change after he blew his arm out in college and hurt it again in the pros. So he went from a power pitcher to a control pitcher – a guy with great location and a devastating changeup. And that's all he really needs. Two pitches."
That's what people in New York City do. They make good with what they have, and they seek another avenue to the top when another is blocked.
Further on in the article, Costello writes:
"After retirement, Franco remained heavily involved with youth baseball in New York City, as he had during his playing days. He was pitching coach for the Italian team in the first World Baseball Classic in 2006. He served as an ambassador and guest instructor for the Mets and did some TV and radio work for the team too.
In January 2011 the Baseball Writers' Association of America voted to see who would be inducted into the Hall of Fame in Cooperstown. Franco was named on just 4.6 percent of the ballots, below the 5 percent threshold required to remain eligible."
There's still a chance that could be fixed some day with Franco receiving recognition from the newly formed Modern Era Committee, which recently elected Jack Morris and Alan Trammell to the Hall. We'll see.
Like Morris and Trammell, a player like Franco keeps growing on you until the day comes when a select group like the Modern Era Committee says, Hey, what have I missed with this guy? A player like one of the most underrated New York Mets players, and yes, one of the best closers in all of baseball during his time.
A Final Thought
I hope you have enjoyed reading this selection as much as I have enjoyed doing the research and putting the words down on "paper." As with any list of this kind, it is never complete, and there are bound to be New York Mets players I've overlooked.
And it with that in mind that I ask you to visit ESNY's Mets' Facebook Page where this piece when it's posted, to add not only your comments but your suggestions as to who deserves a profile adding to the list of underrated New York Mets.