The New York Mets are headed into a pivotal season, one likely to bring opportunities for more Mets' prospects. And opportunity always creates the future.
The New York Mets still think of themselves as a win-now team. If not, they would have already shipped out every available MLB asset in favor of farm system pieces.
And they might be right. Camelot might lie in ruins today, but new pitching coach Dave Eiland can still rebuild with better bricks and mortar.
So, yes, the Mets can rise in 2018 behind 100 mph heaters and breaking balls that bite.
However, general manager Sandy Alderson is not making it easy. In fact, the reduced payroll and roster inactivity have led some to have a glass-is-half-empty outlook on the season.
But it is that word, outlook, which is key. A baseball season and a life is mostly about perspective. To fans and optimistic front office personnel, finding fewer than 40 wins by the All-Star Break might seem like a lost season.
The players in the minors, however, will view it as a chance to move up.
Survive and Advance
Of course, no one in the system is rooting for the Mets to struggle. But that doesn't mean they won't be happy to get a chance to play in the show, for any reason.
And if the Mets do start shipping out pieces, even their average prospects will likely get their chances in Queens.
Ironically, that's because the farm system is not very strong right now. And, with not a single player ranked in the top 100, they have little trade value. But the big league club will still need starters, especially as any trades will be to restock for 2021, not 2019.
Remember that Yoenis Cespedes' contract runs through 2020. If the team as constituted is not good enough to compete in 2018, there is little reason to believe they will do so over the next two years.
And that would signal a complete sell-off by the by the All-Star break. That might mean a few players suit up this season who are a little less well known than David Wright. And less talented, too.
But teams need players and fans need someone to root for. So, before your favorite players leave town–potentially–we thought we would take a look at your soon to be new favorite players.
You might not know all of their names now, but you might find yourself chanting them by September. However, before we take a look at some of the trees, here's a quick view of the forest.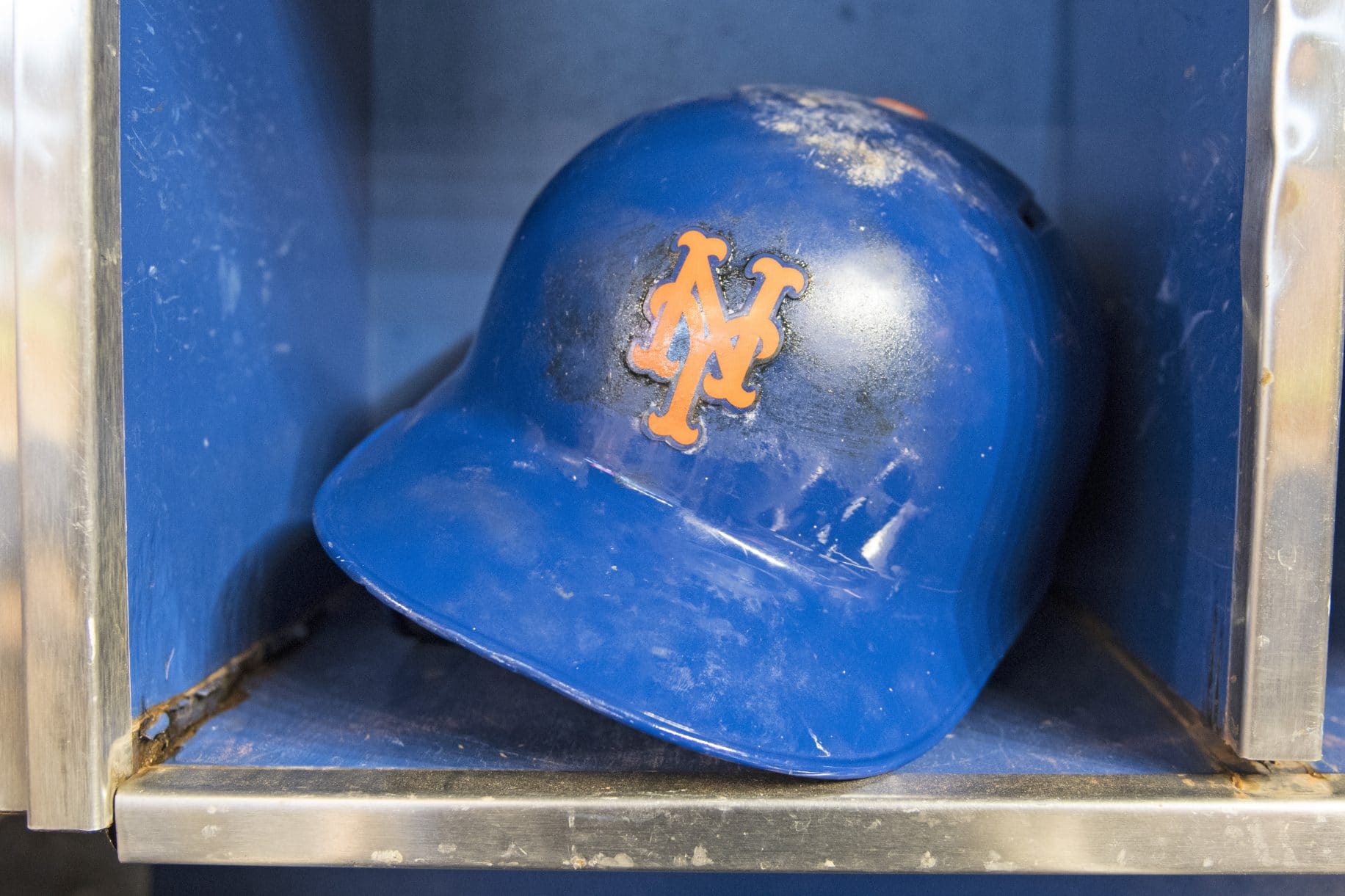 A Little Look, or is it Une Petite Mort?
The Mets' system is, right now, almost bifurcated. There are a group of players at Double-A and Triple-A who are all about the same age—23—and all with ETAs of 2018-19.
Below them is the next wave, mostly at or below Single-A and due 2020-2021; I did not cover this group as they are unlikely to appear this season.
And another trait that so many of these prospects share is a combined scouting tool score of 45. So many Mets prospects share that score that I actually think they should change the name of at least one of the farm clubs to The Mets' Forty-Fives.
For divisional comparisons, Atlanta Braves' top prospect and 2017 Arizona Fall League MVP Ronald Acuna has a combined score of 60. Acuna is currently ranked sixth overall, although I expect that to change when the new rankings come out.
But even the Phillies third-best prospect, 2B Scott Kingery, has a score of 55; he's the 50th-best prospect in the game. And someone Mets fans will see in the batter's box this year.
Even the 100th ranked prospect, Cincinnati Reds OF Jesse Winker, shares that same score.
That gives you some idea of what it means to carry a 45.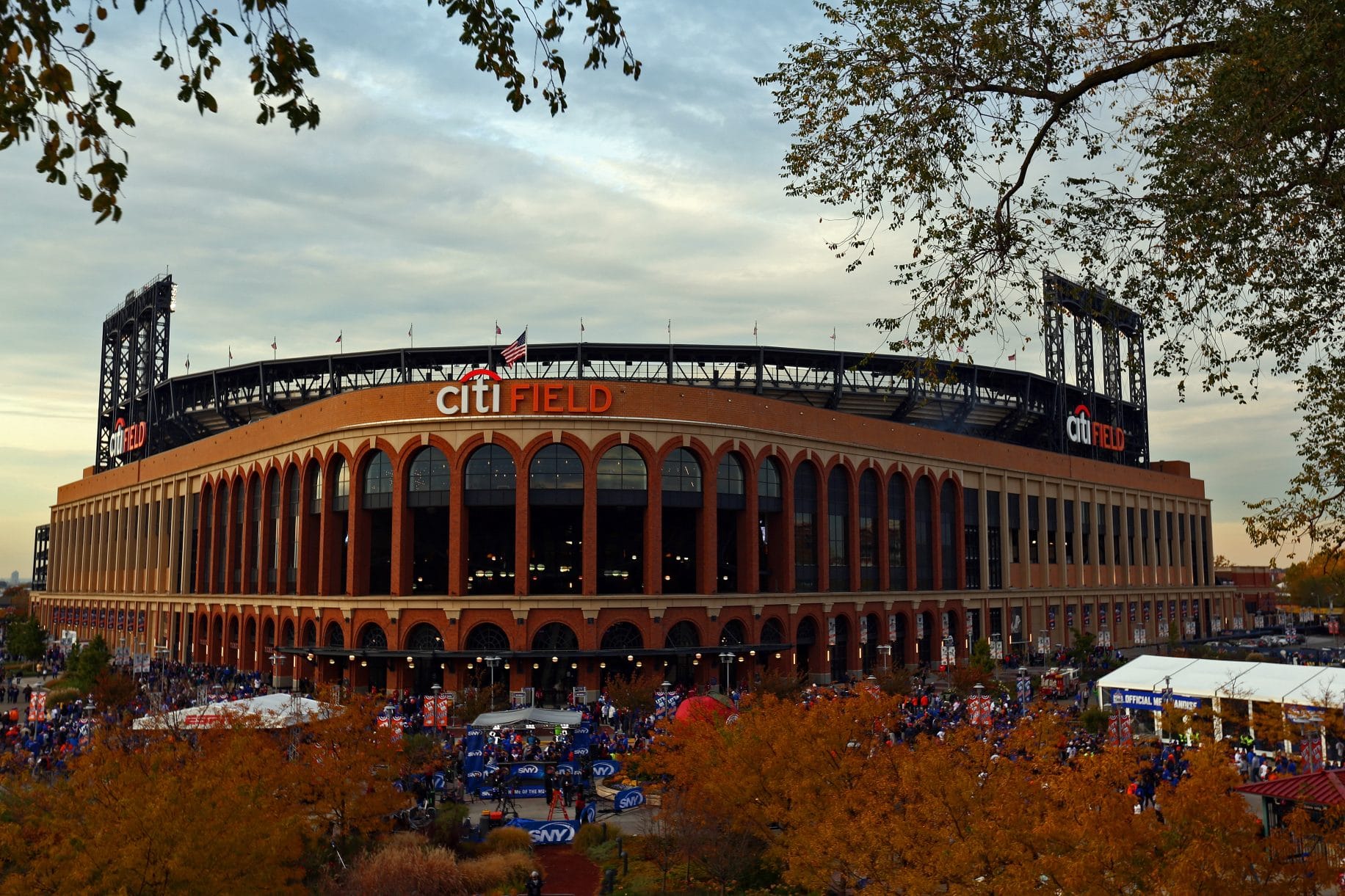 Why Does Six Hate Seven?
However, talent has nothing on timing. There are better players being blocked on other teams. But any look at last year shows why even Mets' players in Double-A have a reason for optimism.
For instance, they called up their 11th-ranked prospect, catcher Thomas Nido, directly from Binghamton. They did the same with ninth-ranked shortstop Luis Guillorme.
Second baseman Gavin Cecchini, the Mets eighth best farm hand, also came up. But he had at least made it to Vegas by then.
An even bigger fire sale might be coming this year, with the attendant promotions. If you hear the name of Cespedes in July, you'll know the end is near.
We Need a Pitcher, Not a Belly Scratcher
One last note: I will not cover any of the pitchers for this piece. That means no mention beyond this one of top-ranked prospect LHP David Peterson, or even number two, RHP Justin Dunn.
And that's because, between injuries, regression, and possibly spending the first season in the pen, predicting the Mets' minor league pitchers impact on 2018 would be just so much guesswork.
Plus, if the Mets have any hopes of making meaningful trades from the minors, they will have to trade pitchers. And that's because no wants the Mets' minor league position players.
Except for Mets fans. Teams need players and fans need heroes. And so here are the men who might perform great deeds in August.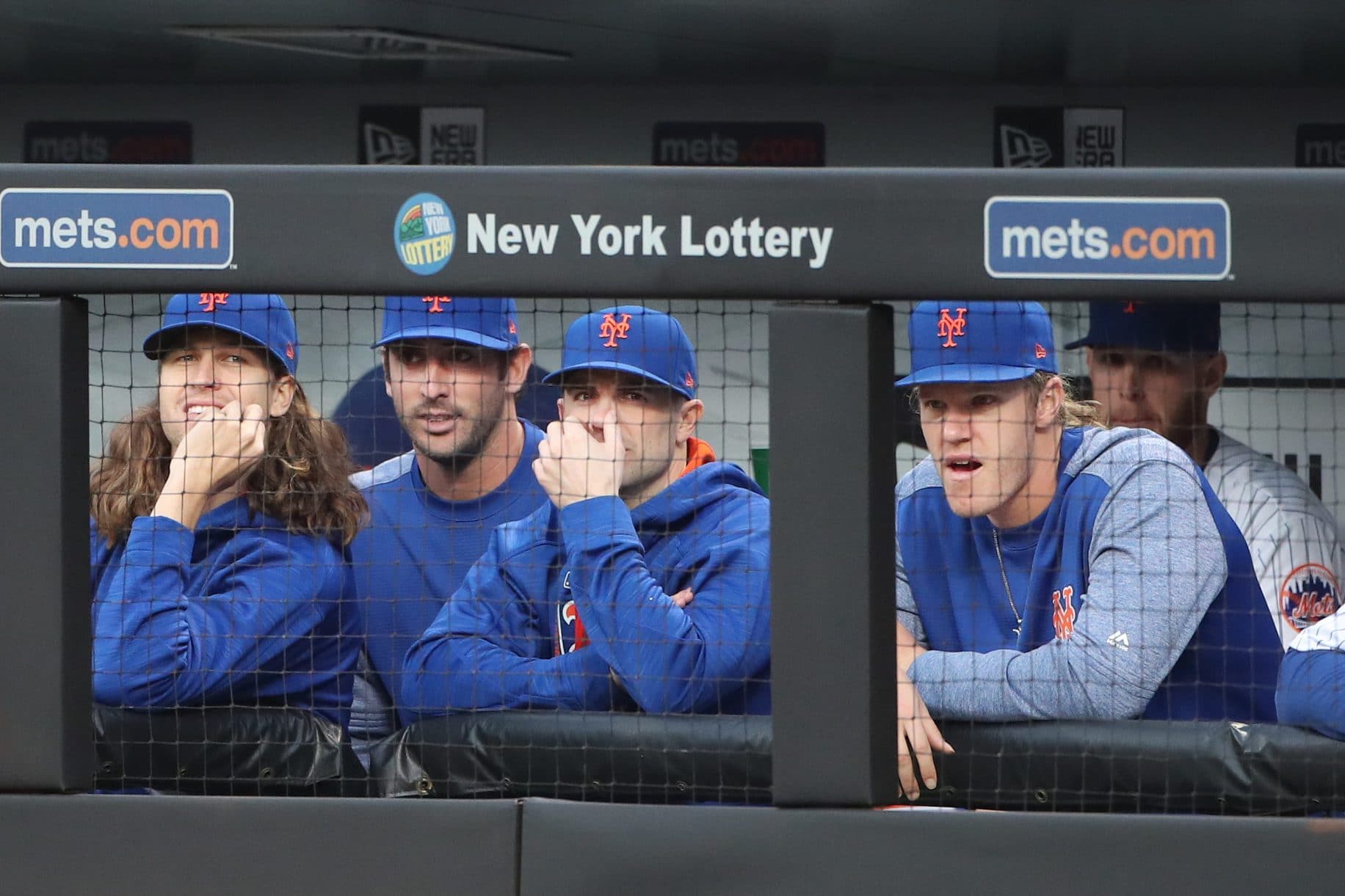 No. 12: OF Wuilmer Becerra (Overall Scouting Grade: 45)
Becerra is at Triple-A and positioned for a call-up. However, it's his path to Vegas and perhaps deceptive ranking that make him a prospect to watch.
Wuilmer was once thought to be developing a lethal bat; that's why the Mets made sure to get him as the third piece in the R.A. Dickey trade. And in 2015, his first year in the organization, he showed why, slashing .290/.342/.423.
He started off even hotter the next season; halfway through, he had posted a .312/.341/.393 slash line. Now, Mets fans, would you like to tell me what happens to young, promising Mets players with the temerity to excel?
That's right: They get injured. Give yourself a round of applause, and then 15 minutes to cry.
In Becerra's case, that meant a shoulder injury. And of course shoulder surgery. Wuilmer struggled last year but that is not unusual, as nagging injuries tend to affect players' swings; it is possible this happened to Becerra.
Rapid Advancement
However, he seems to be a somewhat advanced hitter, and all signs point to him regaining his swing. Certainly, the Mets must feel this both likely and imminent as they have advanced him to Triple-A.
From High-A.
That is a not so subtle message about both Becerra and the Mets' thoughts on how quickly they might need a new starter. And his arm from right field is, by all reports, at or above average, his defense making a promotion more likely.
Yes, in a calculated move, the team believes that not only can Becerra skip Double-A completely, but also will be ready to compete in the bigs no later than July. Watch his AB's in Spring Training for a preview.
I promise you the Mets are.
And he's not the only one with a blue and orange uniform almost already waiting for him.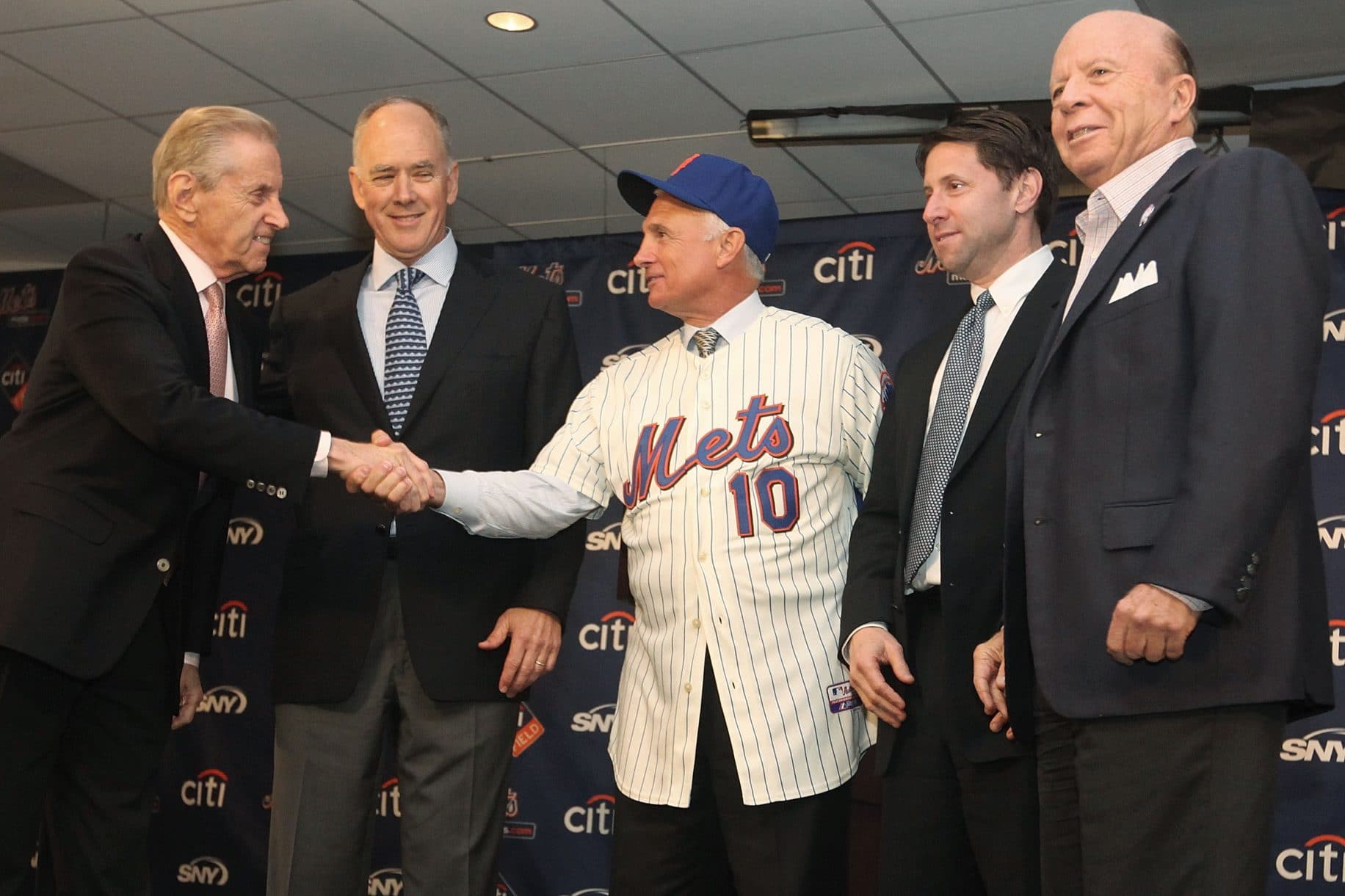 No. 7: 1B Peter Alonso (50)
Of all the Mets' fair to middlin' prospects, Alonso is the one with the best chance to overproduce. And thrill Mets fans late in 2018.
Normally, an unranked player with only eleven games at Double-A would not be worthy of notice for the upcoming season. We've already seen, however, that this does not seem an impediment to the Mets.
And Alonso has one more thing going for him: He's a really, really good hitter. In fact, he might be the type of drafting gold that can stabilize a system…and a lineup.
The Mets chose Peter with their 64th pick in 2016, which might have seemed a stretch at the time. This, according to MLB's scouting report:
After swinging a relatively inconsistent bat for much of his career at the University of Florida, Alonso got hot late, lifting himself to the second round of the 2016 Draft. The adjustments he had made to show that improvement continued into the College World Series and his pro debut, where he hit for average and power in the New York-Penn League.
A Handy Man
Consistency might be the most important word in baseball, and that made Alonso a little bit of a risky pick for the second round. But power plays in the MLB. And if there is one thing Peter always had, it's power.
To the Mets, that seemed like a good gamble, a gamble that might just pay off for them late in 2018. You see, what Alonso started in college, he seems to be finishing in the pros. He was a bit delayed by a hand injury, but his slash of .311/.340/.578 at Double-A last season speaks for itself.
Those numbers were, of course, earned in just 11 games. But his line of .281/.361/.516 over his 82 games at High-A is just as promising. And that's partially because he hit 18 home runs for the season.
It is what prompted Baseball America to write an article entitled, "Peter Alonso finds a "'slump-proof'" swing";
"I struggled a bit after I broke my hand and even before that. It was just a bit of a rough go at the start," Alonso said. "It was just a persistent, everyday work ethic and getting in the cages and creating a consistent swing that (St. Lucie manager) Chad Kreuter calls 'slump-proof. And I kind of believe it, because after the consistent work and routine I've been sticking with it's been proven awesome."
A Man for this Season
There are reasons Alonso is an unranked player. But that doesn't mean he won't be occupying the middle of the order for the big league club at some point this season. And clogging up the base paths.
Hopefully the boys in blue (and orange) will have a bounce-back year. If not, fans might still find some excitement at watching a rookie hit a home run farther than Yoenis.
Now on to two other players likely to appear, if not necessarily make an impact.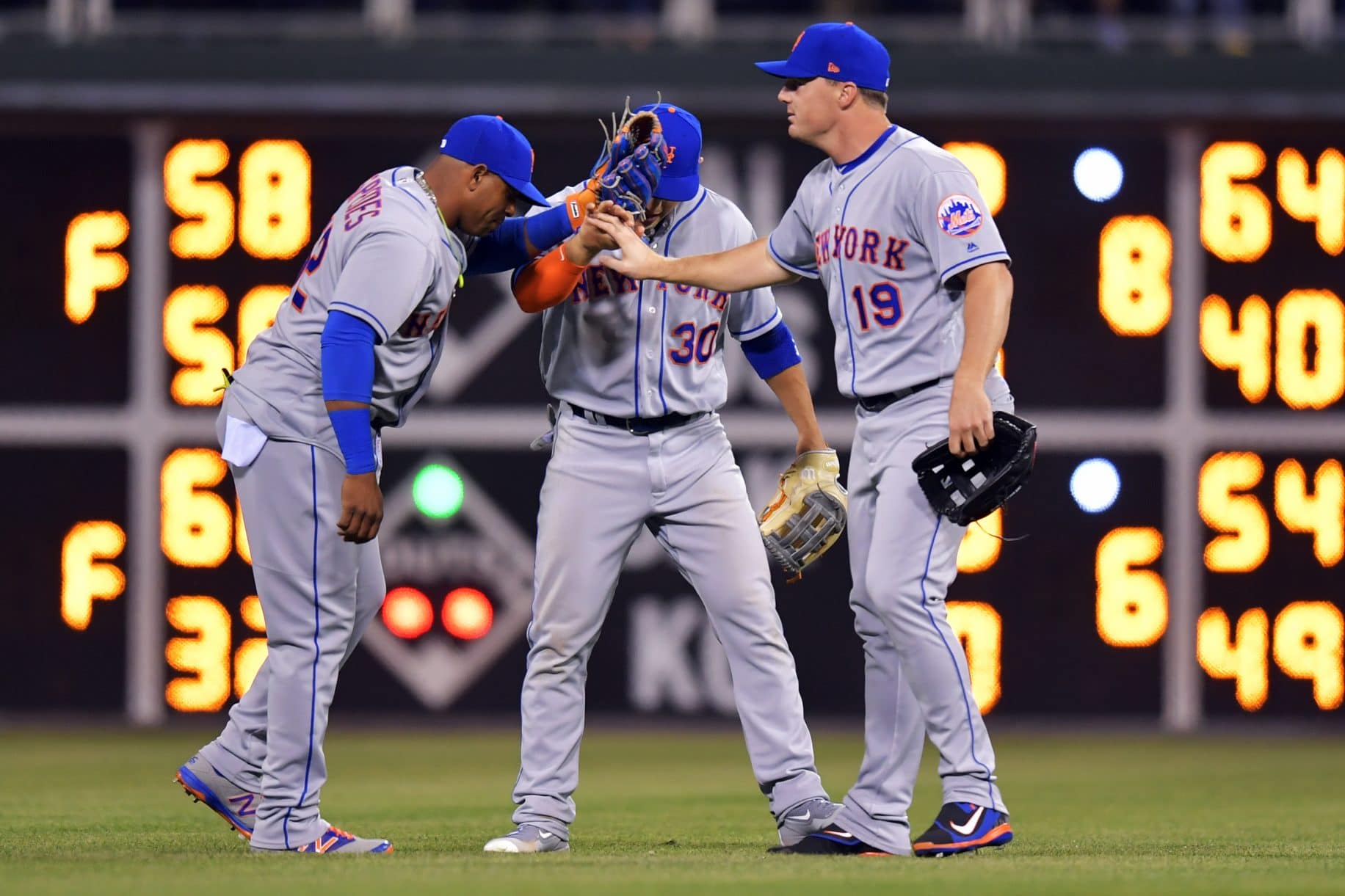 No.15: IF Jhoan Urena (45)
Urena is the 15th ranked player in a weak system. That would normally make him unremarkable.
But remarks must be made as the Mets also advanced him from Single-A to Triple-A. I'm starting to think the Mets just don't like Binghampton. Maybe that should have been the minor league team for which they changed cities.
And this might not be a great plan for these players' developments. But it is a great plan if the team thinks it is going to have a Sidewalk Sale during the All-Star game.
Jhoan's numbers from last year are a mixed bag. While he did hit .282/.364/.437, he was at Single-A; it seems difficult to project his performance from there to Queens.
And he hit 11 home runs, but he was 22 for the bulk of the season. Even allowing that he might get stronger at 23 and hit 20 home runs, that would still be in Florida. What does that mean in New York?
Mets fans are likely to find out. Maybe the hard way with this one.
Meanwhile, the future short-term answer at third base might be just about to join Jhoan in Vegas.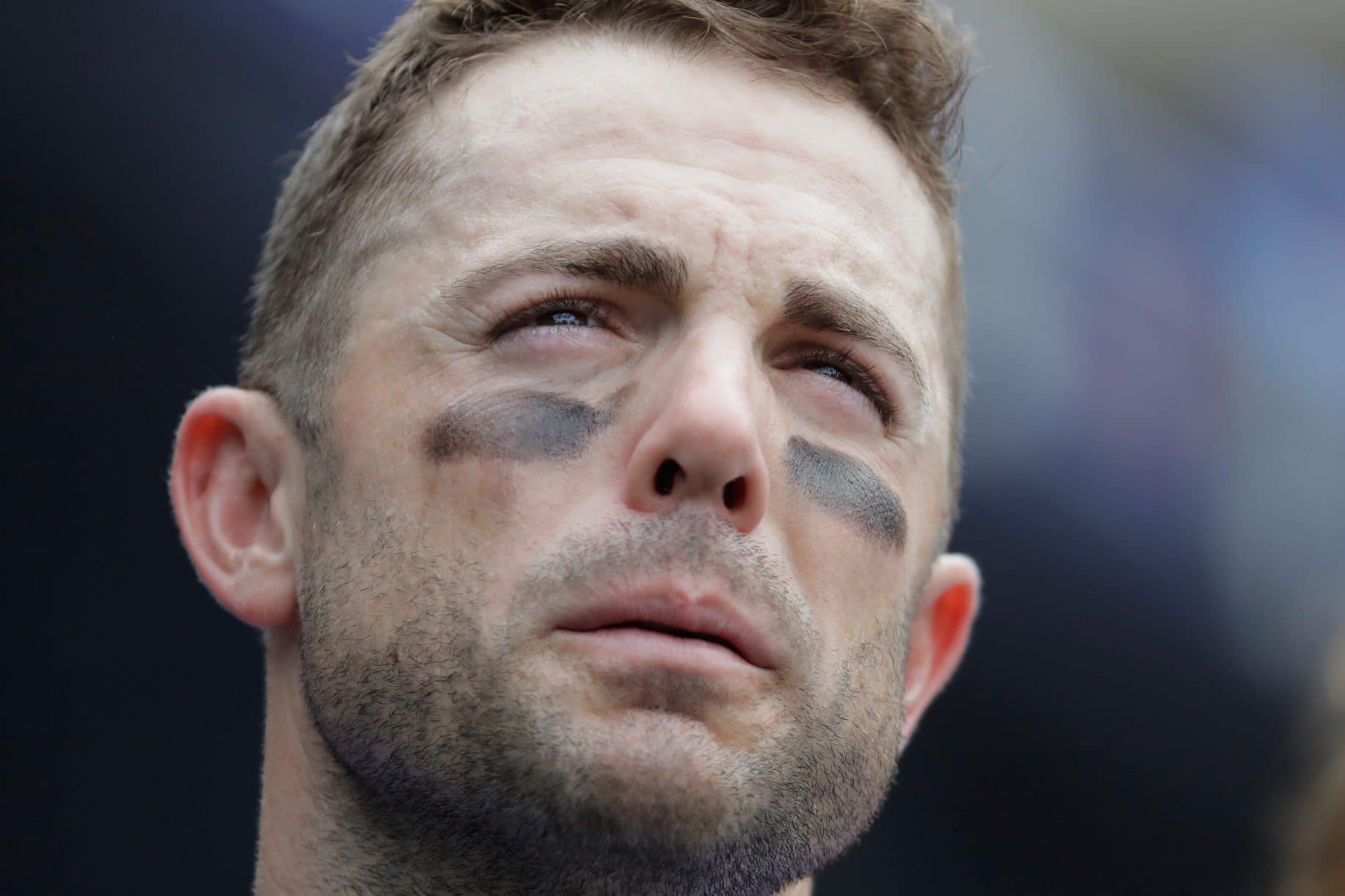 Thompson seems likely to start the year in Vegas; where he ends up depends on the Mets regular season. Or maybe just David Wright.
That valiant warrior will keep trying to play until his body leaves him for a younger man. But a recovery gets less and less likely every year.
Plus, Wilmer Flores is a free agent in 2020 and has neither the OBP nor SLG to be considered a longterm infielder (.271/.307/.488 last year).
If it all falls to pieces, now will be the time to try someone new at the hot corner. Again, if the Mets cannot compete this year, they will pivot to the class of 2020-21.
Flores does not fit into those plans.
Are These Really the Best Laid Plans?
Thompson might not either, but we are all probably going to get a chance to find out in 2018.
And the first thing we need to find out is if he can be consistent. If he were to repeat his slash from last season at Double-A, the rare exception in the system to play at this level, the team would be happy enough (.263/.325/.429).
What they really want, however, is to improve on the sixteen home runs he hit last year. Again, though, projections are difficult with such a large jump, and an even bigger one still to go. Neither I nor the Mets have any real idea of what David can be.
Good footwork around the bag, an average arm and over 20 home runs in a season; the Mets might have a valuable role player on a future championship club. Or a starter in 2018.
Whatever Thompson can be, we will all probably find out sooner rather than later.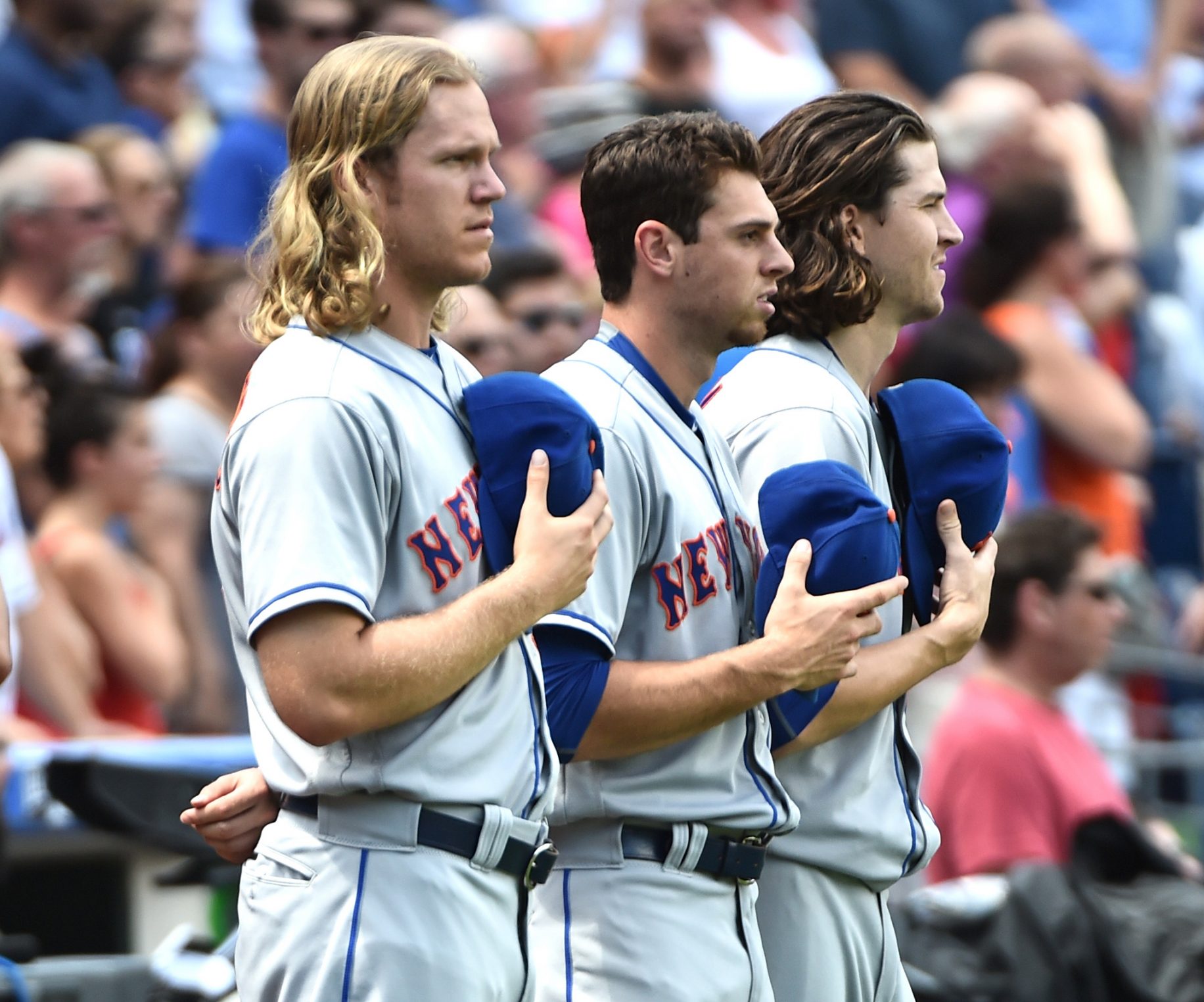 All I Have to Do Is Dream
For that to occur—for Thompson and the others to have their dreams come true—championship hopes for 2018 will probably have to evaporate. Hopefully, that won't happen.
If so, however, the team will pivot towards their next class and 2021, at least. They will start to envision building around current 10th-ranked player 3B Mark Vientos. He is only 18 but showing promise; his ranking above more seasoned players speaks volumes about his future.
And why the Mets might want to take more time with him and other players who have higher upsides. 1B Patrick Mazeika might actually get to spend the season developing at Binghamton, where he might soon be joined by third-ranked prospect SS Andres Gimenez, and number five OF Desmond Lindsay.
That won't help much in the bleachers in August. And while there is hope these players can excel, there is no pretending that the group likely to come up this year is probably going to be mediocre.
But they will still be Mets. And they will still be met with cheers.