Trey Burke has been lighting it up for the Westchester Knicks for months. Not only have fans been screaming for his presence in Manhattan, it appears the New York Knicks are now taking action to bring the point guard back to the NBA. 
New York Knicks fans will finally be granted their most recent wish. Trey Burke is on his way to the Garden.
Or so it appears.
Despite the fact that Jarrett Jack has done nothing but meet even the most optimistic fan's wildest expectations while Frank Ntilikina navigates NBA life as a precocious 19-year old learning the ropes in a foreign land, fans have been clamoring for a Burke call up almost as soon as began putting up eye-popping numbers for the Westchester Knicks.
On Monday afternoon, Yahoo's Shams Charania confirmed that New York was working on a deal to sign Burke and hold him out of the G-League Showcase, which begins Jan. 10 in Ontario, Canada.
Sources: The New York Knicks and Trey Burke of G League Westchester are in serious talks on a deal, with the guard expected to be held out of the showcase and an agreement as soon as the weekend.

— Shams Charania (@ShamsCharania) January 8, 2018
The former Wolverine can now pack up his parka and snow boots and instead … actually, never mind.
There's no word yet on who the Knicks will release to make room for Burke, but the smart money would seem to be on Ramon Sessions, who has been out of the rotation since the season's first three games when he was the starter. Willy Hernangomez trade rumors have also been swirling.
So yes, should the deal be completed, the will be adding a player who just turned 25-years old and averaged 26.6 points per game for New York's Westchester affiliate, including 41 percent from downtown on over six attempts per game. He's also someone with an elite handle that can get to the basket nearly at will (having been to a Westchester Knicks game last month, I can speak from experience: he was unguardable when he put his mind to it).
Help in areas of need
This all seems like good news for a team that has struggled on offense in the absence of Tim Hardaway Jr. Even when equipped with their starting shooting guard, the Knicks don't possess anyone who can break down a defense on a consistent basis. New York ranks second from the bottom of the league in drives per game with just under 30 per contest. They're also woeful in three-point frequency, ranking dead last.
Burke can and should help in both of these areas. He could also take time away from the man the Knicks just drafted eighth overall, and will most certainly take time from Jack, who for all his faults, initiates the offense and has an over-.500 record as the starter.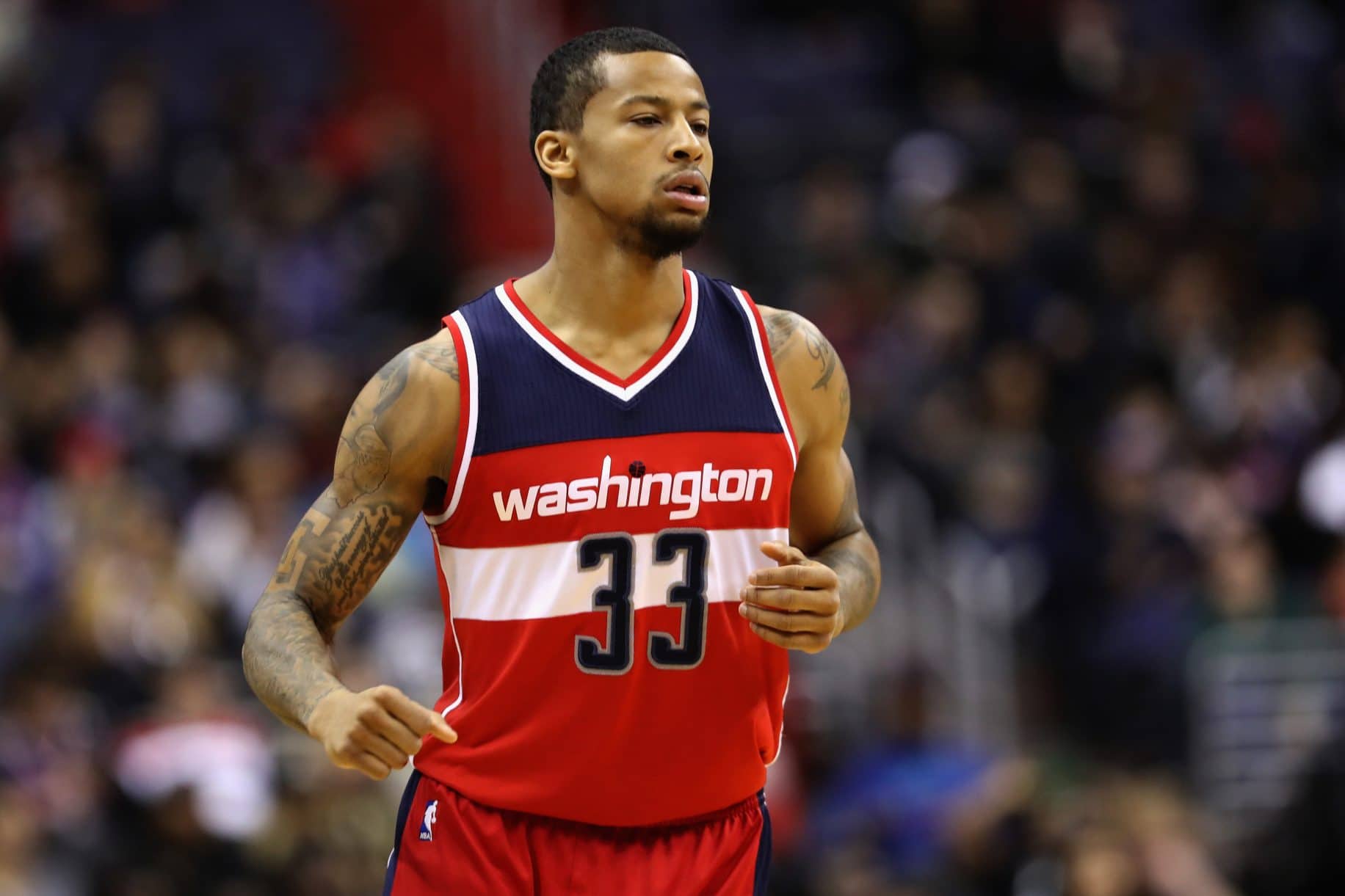 Be careful what you wish for
The Knicks may receive a short-term pop from the call-up, but they would be wise to keep their eye on the big picture.
This season has never been about wins and losses (although a playoff run would do wonders for the collective spirit of the team and the franchise). Instead, they have been trying to reinstill good habits that were beaten mercilessly out of the team by the disaster that was last year.
While not always perfect, consistent defensive effort and ball & player movement have been the calling cards of the 2017-18 New York Knicks. Neither has been an area Burke has excelled at in the pros, which is part of the reason he found himself out of the league before this season. For a former lottery pick to be unemployed after just four years speaks to how much Burke struggled at the pro level with some of the basics of the point guard position.
If nothing else, this should provide Jeff Hornacek another chess piece to toggle around with. Fans should feel hopeful.
If he could find a way to turn Michael Beasley into a useful NBA rotation player, working Burke into the picture should be a walk in the park.