David Wright is one of the greatest New York Mets of all time. But the oft-injured third baseman's refusal to hang 'em up is hurting the team.
David Wright, it's time you stop being selfish and call it quits.
Not one New York Mets fan – or any baseball fan for that matter—can question that Wright is among the greatest players to ever play for the franchise.
However, Wright has dealt with injury after injury since the 2015 season. The Mets captain played in 38 games in 2015, 37 games in 2016, and did not appear in one game last season.
It's time for Wright to give it up.
He's due $47 million from the beginning of this upcoming season through 2020, and at this point, the 13-year veteran is just being selfish and holding back the organization.
The Insurance Policy
The insurance policy will fall apart if if Wright does indeed play again in the majors, via Adam Rubin of SNY. With David still trying to mount a comeback, it seems likely that he will take the field sometime before 2020. If Wright does return to action then, he will then be paid the $47 million owed to him from 2017 to 2020 if he can stay on the field.
The real problem remains that if Wright returns to action, the clock on the insurance policy will reset and the organization will be on the hook for all the money owed through 2020. If David were to return, resetting the policy, and then reinsure himself, the Mets would have to pay his salary for 100 days before the insurance could kick in again.
On the other hand, if David were to hang them up today, the Mets would be reimbursed $15 million of the $20 million owed to David in the 2017 season. On top of that, the Mets will also get back $35.25 million of the $47 million owed to Wright from the 2018 to 2020 seasons.
So there are three outcomes in this situation, the Mets pay a limited player $47 million for three years, David returns then lands on the DL again costing the Mets 100 days of insurance, or David hangs them up and the Mets pay $16.75 million instead of the $67 million owed through 2020.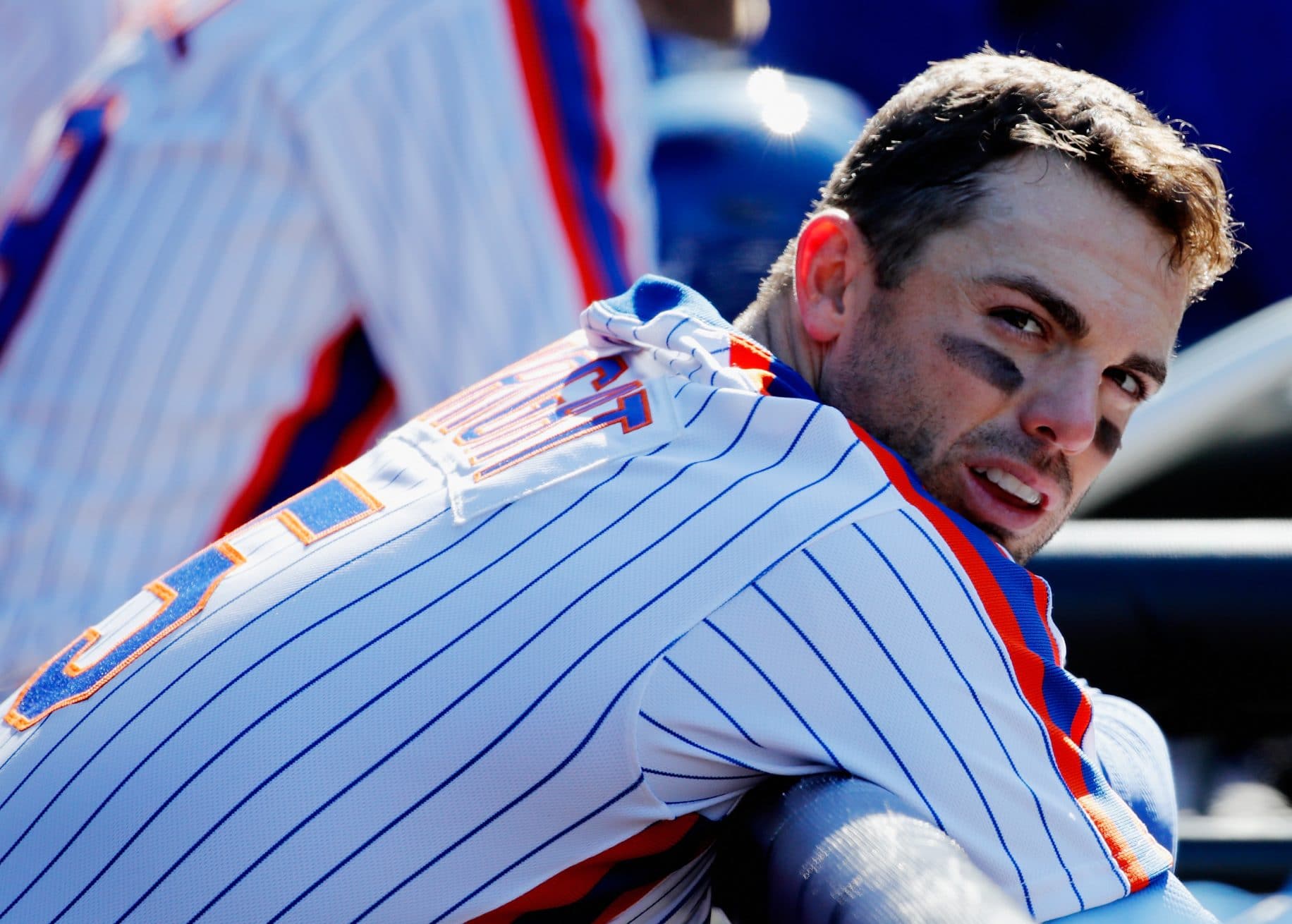 The Downfall
From 2005 to 2013, Wright was the Mets' best player. Over that nine-year span, Wright totaled 208 HR, 836 RBI, 177 SB, 1,481 H, and 44.9 WAR. A typical season looked like this: a .300/.383/.502 slash line, 23 HR, 93 RBI, 20 SB, 165 H and 5.0 WAR. That's an All-Star and MVP-caliber season every single year. Not many have been able to sustain that kind of success for as long as he did.
But everything has gone wrong for Mr. Wright since. In 2014, he managed to play in 134 games, but he had the worst year of his career up to that point. Wright only hit eight homers with 63 runs batted in, eight stolen bases and had a slash line of .269/.324/.374.
In 2015, the injuries started to bring a halt to the third baseman's career. Wright was diagnosed with spinal stenosis, which forced him to miss 124 games and many thought his career was over. Things did not get any better the following season as he had surgery on a herniated disc which caused him to miss 123 games in 2016.
Then came the 2017 season. It was the first time in Wright's career that he did not play in a single game. While preparing for a comeback during the spring, Wright was found to have an impingement in his throwing shoulder. It was so painful that he was unable to lift to his arm to throw a ball a couple of feet. He did not give up on a comeback, though. Wright rehabbed throughout the 2017 season but suffered a setback which caused him to shut it down for the year.
---
The Mets have paid Wright well and given him ample opportunity to get back on the field. They named him the fourth captain in team history back in 2013, joining John Franco, Keith Hernandez and Gary Carter.
Does he really believe that he can come back healthy and contribute to the Mets? It seems to me that Wright is just trying to make a comeback because he wants the money. If Wright never does play again he will lose $47.25 million.
He has made plenty of money in his career. He will continue to make money, whether it's as a coach, a broadcaster or doing something else.  Call it quits, David. Stop being selfish. Let the organization move on. Your career is over.