Phil Jackson, the man whose presence on the Chicago Bulls bench once cultivated hatred via the New York Knicks fan, wasn't the greatest executive in the world, but he's also nowhere near the worst and that narrative ends today. 
W
as the man great? No. Did he inspire younger basketball people towards the path that leads to cultivating the next great general managers and front office executives of the NBA? Absolutely not.
Phil Jackson never once led us to believe that his days as New York Knicks president of basketball operations would resemble his legendary days on the sidelines circa the 1990s Chicago Bulls and 2000s Los Angeles Lakers. He often said old-school and stranger-than-fiction basketball things unfit for the five boroughs while simultaneously oozing a vibe that he didn't quite work hard enough along that association grind.
Even I, the very same person who's about to defend him, questioned his work ethic at one point, laughably comparing his work production against Pat Riley—one of the best NBA execs of recent history.
Right or wrong, hatred or love, it's time to finally introduce a little gray into your black and white world. While Phil Jackson wasn't a raving success, he also wasn't the devil himself.
In no way, shape or form was he a train wreck or near the level of the worst executive in New York Knicks history.
Words from the Ringer's Jason Concepcion shortly after the Zen Master's dismissal this past offseason:
And now, Phil. He's the worst Knicks executive of my lifetime, I think. Not just for his moves. But because of the towering heights from which he flung himself. The fact that I have to remind myself that Phil, by any measure, but specifically in terms of rings, is a legend, is a testament to the damage he's done. For years, New York's overarching philosophy has been: Hire old guys with great résumés for lots of money. Phil is that philosophy's death rattle. Though I'm sure, like the specter of Thomas's potential return to the front office, it will continue, zombie-like, to shamble on for years to come.
"He's the worst Knicks executive of my lifetime. I think," Concepcion says. The worst, he says. What's worse is he makes this statement immediately after discussing Isiah Thomas.
What's worse from a worldwide standpoint is Concepcion is far from the only person to believe this.
It's a universal sentiment. The majority of Knickerbockers fans feel this way about Phil. He didn't just fail, he failed under epic proportions leading to the downfall of the entire Knicks organization, many believe.
Tuck those emotions away, folks, and start reminding (or introducing) yourselves of the facts.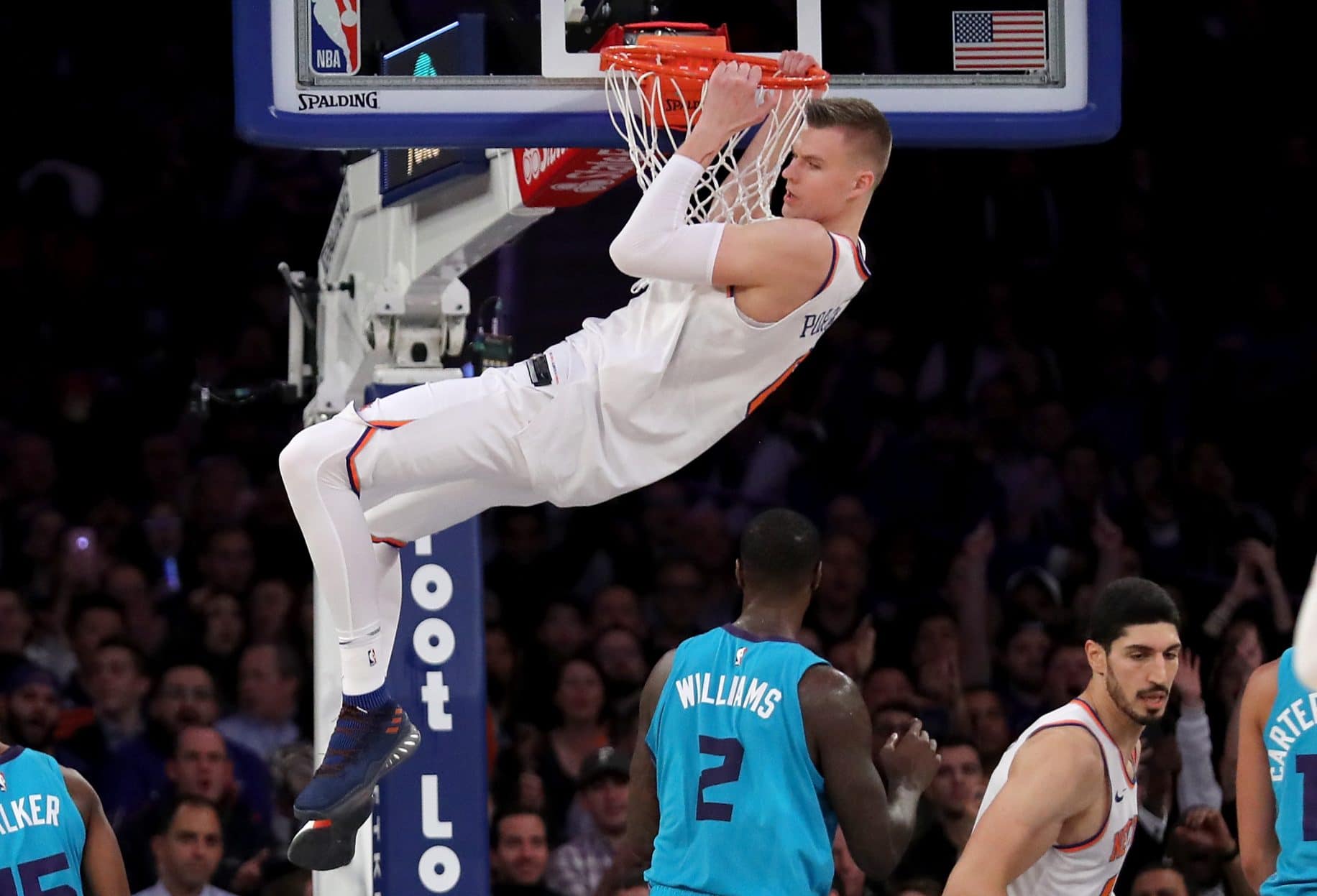 Phil Jackson accomplished these things during his short three-season stint in New York:
Drafted, perhaps, a franchise player in Kristaps Porzingis.
Drafted, perhaps, a legit starting point guard in Frank Ntilikina.
Drafted Damyean Dotson in the second round.
Acquired Lance Thomas.
Signed Kyle O'Quinn.
Signed Ron Baker.
Signed Courtney Lee.
Signed Willy Hernangomez.
Hired Jeff Hornacek.
During the 2015 NBA Draft, Phil's first, there was no first-round choice at his disposal. It wasn't his fault. It was the scenario left at his feet. The two following drafts have produced Kristaps Porzingis, Frank Ntilikina and Damyean Dotson under Phil's leadership.
Not too shabby especially considering every NBA team's No. 1 goal is to snag that bonafide once-in-a-generation player who can potentially be the face of the franchise and KP may just be that. In fact, KP's selection alone should wash away all "train wreck" theories.
Here are Phil's negatives during his short tenure:
Re-signed Carmelo Anthony.
Signed Joakim Noah.
Hired Derek Fisher.
Attempted to push an offense on his coach from up in the box.
The two nails in the coffin in terms of Jackson's tenure are present above. The first was re-signing Carmelo Anthony, an action that was applauded by the majority of Knicks fans. The final nail was the overwhelming pressure he put on his coaches and players in terms of running the triangle offense.
Executives can and should breed a culture in a specific fashion, but it should never place strains on the team. The executive needs to hire the right coach and let him do his thing. Too much interference on the court from a strategic standpoint is a recipe for disaster.
Moreover, it was his handling of the Melo situation that caused the media to place the franchise player in a martyr-situation while vilifying Jackson. Melo was suddenly this sad NBA case everybody felt bad for. Jackson was the evil old man holding him back.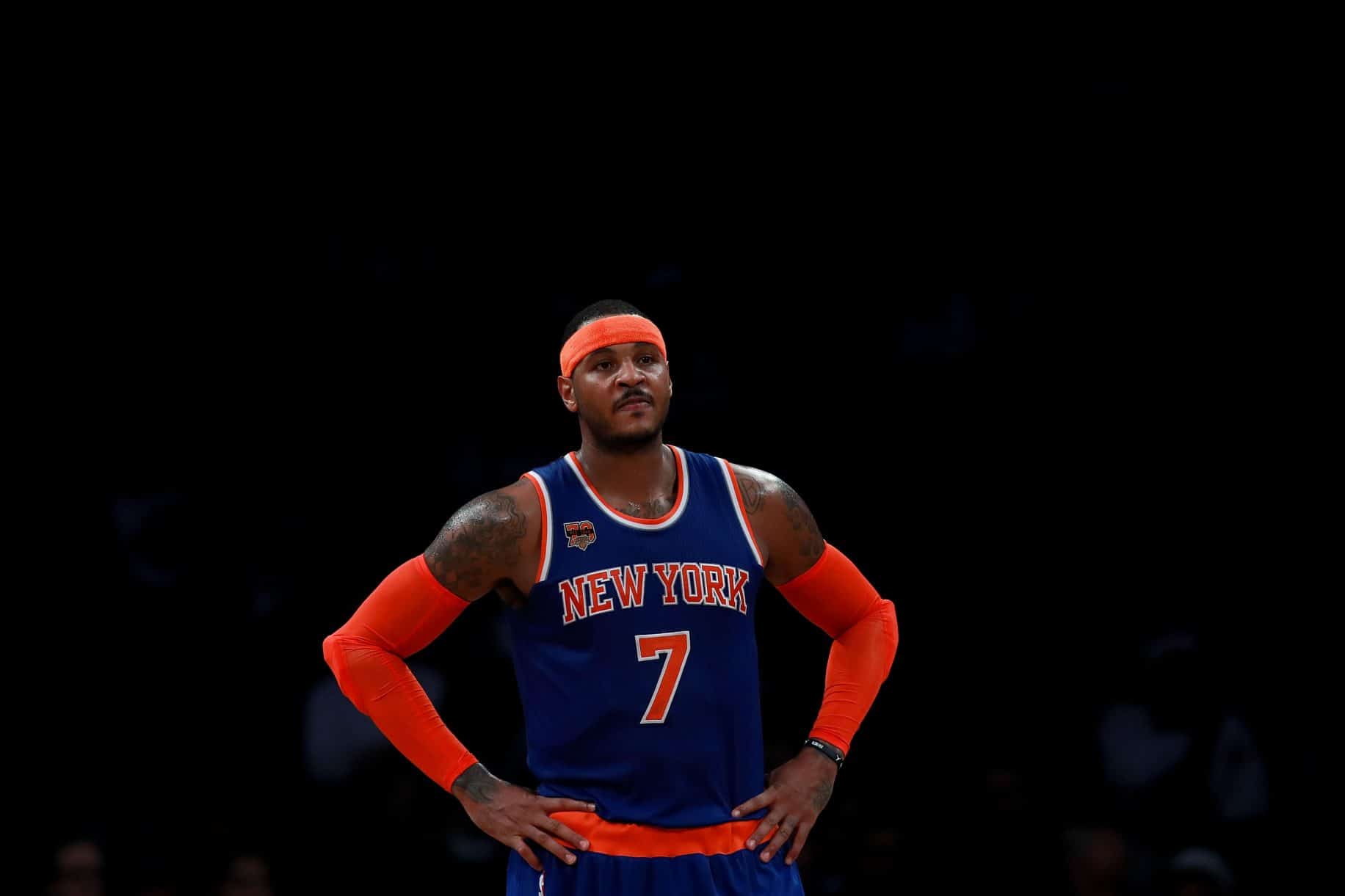 To me, his first challenge towards Melo—when he made the claim that Anthony held on to the ball too long—wasn't a mistake. Instead, it was his way of challenging his best player. It was a challenge in the very same fashion that he used to use the media in order to push Michael Jordan and Kobe Bryant to their limits.
Unfortunately, instead of accepting that challenge, Melo melted.
He, along with Phil, went to social media to act like children and air even dirtier laundry while Phil took the brunt of the abuse via the media. It's just the way the Association is these days. An NBA brand name like Melo could never be criticized publicly—especially from within. It's that new brave world in which the brand can do no wrong despite its true value.
Does that make him the worst executive in Knicks history, a side beef with the man who's literally already proved (through half-a-season with OKC) that he does make little difference to a squad?
He knew he made a mistake in re-signing Melo and looked for a way out of it. For those who say he should have handled it properly by going to Melo first, "Are we sure he didn't and that Melo rebuffed any trade discussions?" How do you know resorting to the media wasn't Phil's last desperate act in ridding his organization of the overrated and overpaid former star?
If true, wouldn't that just mean Jackson was trying to do what was best for the Knicks, despite his own character taking heat from all angles?
In the end, whatever you say about the way he conducted himself, he was right. Carmelo Anthony doesn't alter wins and losses and his name and brand value far trump his actual value on the court.
But here's the holy grail in terms of why Jackson wasn't a train wreck: the man left the Knicks with an actual future.
He drafted talent and rid the locker room of boneheaded players. Through it all, he didn't once look at his own situation and sacrifice future draft picks.
Just understand this: all first round draft picks are intact. Unlike Isiah Thomas, who literally destroyed multiple seasons of future Knickerbockers basketball due to boneheaded, selfish moves in attempting to keep his post at the Mecca, Jackson did things the right way in a slow and methodical fashion.
Don't judge an NBA executive by his record. It's silly. It's the one league that solely depends on that one special talent surrounded by one or two sub-special talents and until they are acquired, record means nothing.
Look at the Donnie Walsh Knicks era. Donnie hired Mike D'Antoni and together, they went through rough seasons prior to cleaning up the total mess Isiah single-handedly created. It literally took at least two-plus seasons to get out of the Isiah era, a time in which the Knicks leader traded away draft picks like Tic-Tacs and spend money like Monopoly accessories.
Finally, cap space was cleared and Amar'e Stoudemire became that first brave soul to venture to the Big Apple as a free agent. The Melo deal happened (whether Donnie wanted it or not) and the rest is mediocre Knicks history (despite a strong 50-plus win season in 2012-13).
The goal isn't to be a little above mediocre. It's to secure the real talent that'll create a title contender. It takes serious time and patience.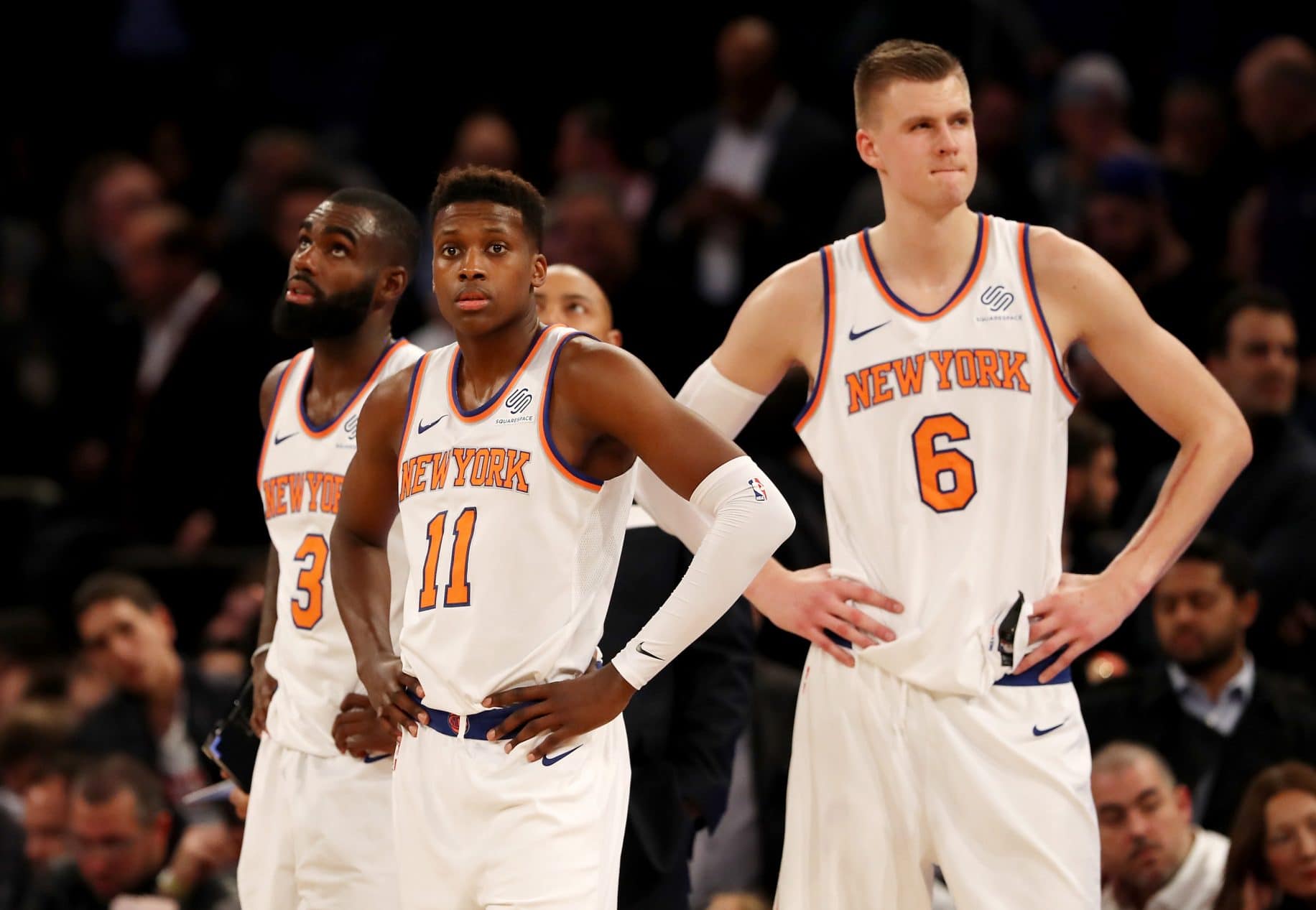 Phil Jackson, for all of his faults, officially started that Knicks process with the selection of KP.
Name anybody you want as the man who pushed for that much-maligned selection (here's looking at you Stephen A. Smith who said we were hoodwinked and that Melo was extremely angry over the drafting of the unknown Latvian). The buck stops with the boss, Jackson, and he made the right call.
And say what you want about his words about possibly trading the Unicorn prior to his dismissal. We have no idea was his true intentions there were. It could have been a bluff in motivating and finding out more about his franchise face. It could have been real. Who knows? It could have possibly led to a greater situation.
We don't know. Now and forever, we will never know.
All we know is we asked Jim Dolan to hire a basketball guy and get the hell out of the way.
He did that when he inked Phil. We rose to our feet at the Garden and in our locker room when he was officially introduced during the spring of 2014. But this time, it's not Dolan's fault he swooped back in. The majority of Knicks fans asked him to get rid of Phil thanks to media pressure and the boldness of mixing KP in the mix of a possible trade offer.
Phil was the villain. He was the worst Knicks exec of our lifetime. We think.
This is, until, his players and his slow and steady process of not killing the future like those before him finally grow into the next special Knicks era. Only then will we finally appreciate what the man did in such a short time frame (just over three calendar seasons). Steve Mills and Scott Perry have already begun that process with the brilliant trade of Melo that netted them Enes Kanter and Doug McDermott—a fleecing of epic proportions.
Was he the best? No. Did he handle everything the right way? Hell no.
In the end, Phil Jackson was nowhere near this train wreck the media and the easily swayed out there in the public continually believe. He did some really good things with the organization and it needs to be recognized before it's too late.