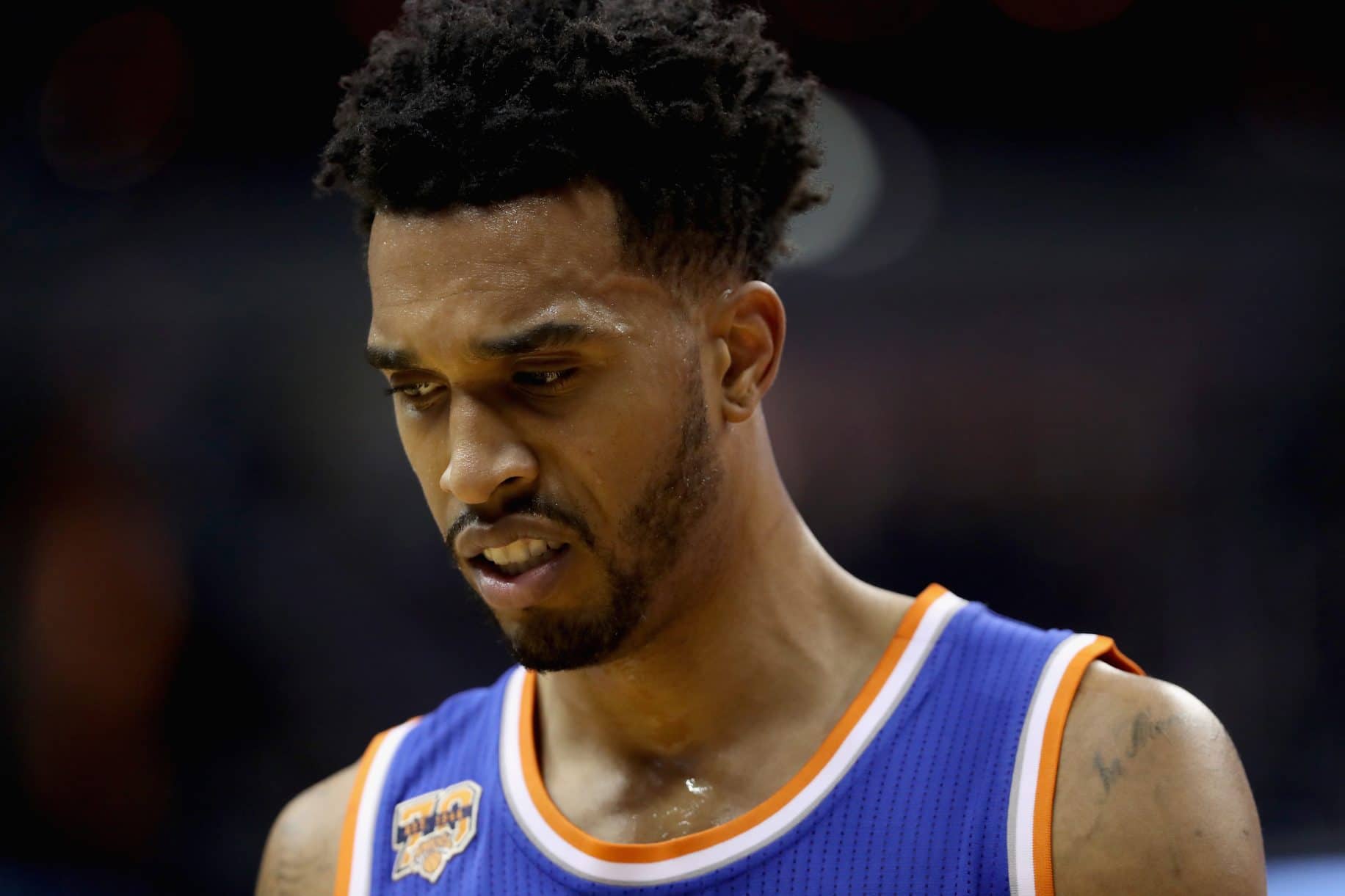 Think back a couple decades. Who were the players New York City respected most? John Starks, Charles Oakley–those who overachieved by pouring their heart and soul out on the court. For these New York Knicks, Courtney Lee is that man and this play exemplifies just that.
Get to the floor. Cross your legs in a very familiar style that would be considered outside of the politically correct realm these days. Start that deep New York Knicks thinking.
Over the course of the organization's 72-year history–founded in 1946 with the original-11, a group that never receives the same acclaim as hockey's Original Six (probably because defunct, fun squads with names like the Pittsburgh Ironmen, St. Louis Bombers and Providence Steamrollers were included)–which players have traditionally garnered the most respect from the city that bleeds the game?
The answer is obvious yet so unique and prideful for those who love hoops on the blacktop of the five boroughs.
The traditionally beloved are those Knickerbockers who consistently showcase effort, gritty defense and overall heart. The individual receives more respect if he severely outplays his talent to the tune of effort attributes.
Think John Starks, Charles Oakley, etc.
Enter Courtney Lee.
C-Lee, 32, has yet to find a professional basketball home. Drafted 22nd overall by the Orlando Magic in the 2008 NBA Draft, he's been a member of six squads through his 10 NBA seasons.
Knicks fans are thrilled he's here.
The man simply overplays his talent, both offensively and defensively. Averaging 13.6 points per contest on .430 from the floor, he's done a solid job in attempting to replace Tim Hardaway Jr. Only once during his career has he averaged over 12 points. That season came back during his second year in the league when he went for 12.5 with the local New Jersey Nets.
Forget offense, though, as I'm sure you're still sitting on the floor with your thinking cap firmly snug around that dome of yours. C-Lee gets it done on the defensive end and in those hard-to-see little areas of the game. He does with effort and heart, the main reason he's New York perfect.
Check out this play from C-Lee in the Knicks tough loss against the Chicago Bulls. After seeing point guard Jarrett Jack turn it over, Lee hustled from a bad spot to break up a 3-on-1 break:
On his seventh team, it seems as though C-Lee has finally found his one true home–one of the few basketball cities in the world that can see and appreciate the little intricacies of the game.