With the signing of CC Sabathia now official, the Yankees 2018 payroll is projected to be at the $178 million mark for the 2018 season. They have around $19 million to spend before the luxury tax kicks in. How can that money best be spent? My answer is likely to surprise you.
By now, most Yankees fans have become reticent regarding the Yankees commitment to fall under the $197 million luxury tax threshold for at least the 2018 season. The Washington Post and several other sources are reporting the Yankees payroll following yesterday's formality adding CC Sabathia's $10 million to be at around $178 million.
Which, in turn, means Brian Cashman has between $18-19 million left to spend, depending on how close he dares to be to the magic number when MLB totals things up.
Assuming the Yankees roster stays intact, and that remains questionable, what are some of the choices facing Cashman as to how that money can best be spent?
Right off the bat, starting pitchers Yu Darvish and Jake Arrieta are taken off the board as potential free agent signees since both are projected to be in the $20-25 million per season range. The same can probably be said for Manny Machado, who remains the subject of persistent trade talk. Machado is in the third and final year of arbitration and his $11.5 million salaries of last year should zoom past what the Yankees have left to spend.
The Yankees are still in the game, though, and according to Mike Mazzeo of The New York Daily News.
"The Yankees have been working to add another young, cost-controllable starter to the mix. They've been most strongly connected with Gerrit Cole — and have been talking trade with the Pirates — while other names that have surfaced include Michael Fulmer, Chris Archer, Patrick Corbin and Danny Duffy."
However, all of these players could become moot in any further trade discussions if the Yankees are indeed serious about moving Chad Green into a starting role, in much the same way as Jordan Montgomery was eased in last season.
Officially, the Yankees will not have a six-man rotation in 2018. Instead, Aaron Boone and Larry Rothschild, the team's pitching coach, will pick their spots allowing an extra day here and there for Masahiro Tanaka who will feel right at home with that, and Sabathia, who will be pitching at the tender age of 37.
This could become more common as we move into the dog days of summer, given the stress from last season to the young arms of Luis Severino and Montgomery.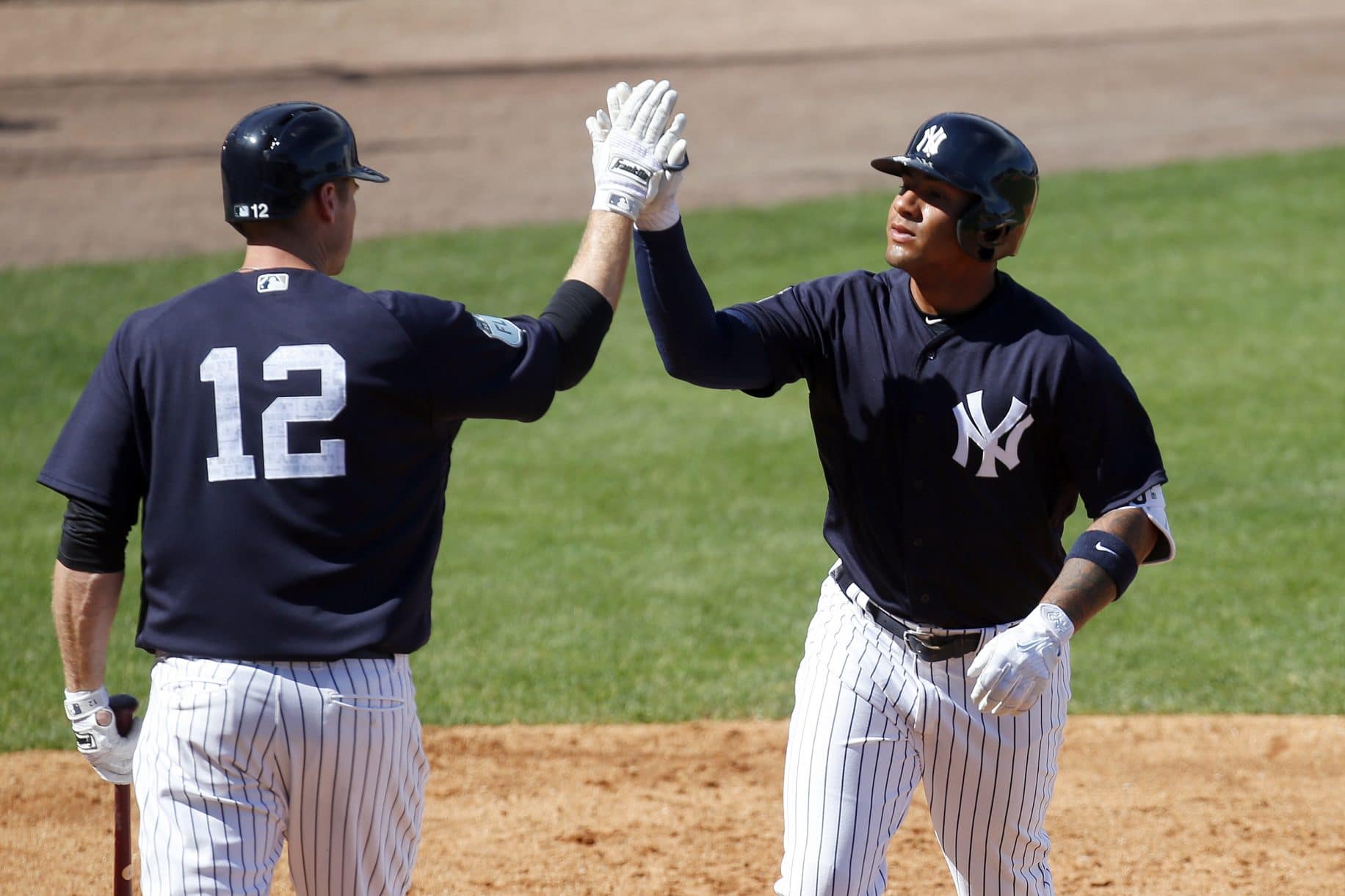 Beyond the pitching, the Yankees, conceivably go with what they have, using an alternating combination of Gleyber Torres, Ronald Torreyes and Miguel Andujar to fill the holes created by the trades of second baseman Starlin Castro and third baseman Chase Headley.
A dependable addition to the team and one I would like to see the team make is Todd Frazier. Frazier played solidly at third and filled in at first base following his arrival from the White Sox. He sits out there as a free agent and, as a Jersey boy, has openly spoken about his wish to come back to the Bronx. A trustworthy professional, no one seemed to be having more fun last season than Frazier. And, the price is right.
So, there you go. The sum of what I'm saying without realizing it is the Yankees conceivably could put most of that $18 million in their pockets, keep Clint Frazier, Chance Adams, Justus Sheffield, and any other prospect mentioned in trades, going with what they have and still be a dominant force in 2018.
Take a week off, Brian. Take more if you like. We'll see you back in July when your aptitude for deal-making will come in handy as the Yankees begin their march to Number 28.
In the meantime, Aaron Boone's got it handled with the squad you've already given him.