While the New York Yankees are flirting with the idea of trading for a third baseman, Todd Frazier sits on the open market, waiting.
Did Todd Frazier insult Brian Cashman on his way out of the Bronx? Does he owe the Yankees general manager money? Did Hal Steinbrenner issue a "no players named Todd" edict?
I'm only asking because, while the Yankees continue to be linked to high-profile third basemen like Evan Longoria and Manny Machado in trades, there's been hardly any chatter about bringing Frazier back. And that's just weird.
Now I'm not suggesting that Frazier is on the same level as Longoria or Machado. He's not. Both are superior players to the New Jersey native. The eye-test tells us that, though Frazier's level of production wasn't far off from theirs in 2017.
| Player | BA | XBH (HR) | OPS | wRC+ |
| --- | --- | --- | --- | --- |
| Frazier | .213 | 47 (27) | .772 | 108 |
| Longoria | .261 | 58 (20) | .737 | 96 |
| Machado | .259 | 67 (33) | .782 | 102 |
But for a team that seems hellbent on not giving prospect Miguel Andujar a shot to win the third base job in spring training—if they were, we wouldn't be hearing about their interest in Longoria or Machado—why isn't re-signing Frazier an option that's being discussed?
It's not like he wasn't productive or didn't fit in during his short stay with the Yankees. In 66 games, he hit .222 with 15 extra-base hits (11 home runs) and a .788 OPS while providing solid defense at the hot corner. It was his three-run home run off of Charlie Morton that propelled the Yankees to an 8-1 Game 3 win against Houston in the ALCS and, ultimately, within a game of the World Series.
And let's not forget that it's Frazier who we have to thank for the "Thumbs Down" movement. He was a great teammate, an affable, approachable veteran who fit right in with the Baby Bombers and had no problem dealing with the feeding frenzy of the New York media.
Okay, so if it's not a matter of production or personality, it must be that the guy is just super old, right? Nope. Frazier will be just 32 years old on Opening Day 2018. Longoria will be entering his age-33 season, while Machado, 25, beats both when it comes to youth and upside.
If it's not production, and it's not his personality and it's not age, then it must be the price. Frazier is simply going to cost too much for the Yankees, who remain focused on getting underneath the $197 luxury tax threshold.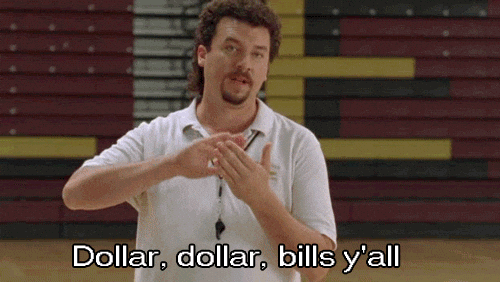 Longoria is due $13.67 million in 2017 and more than $80 million through 2022, his age-36 season. Machado is going to get a substantial raise over his $11.55 million salary—likely something in the neighborhood of $18 million—as he heads into arbitration for the last time before becoming a free agent next winter.
Frazier, who made $12 million in 2017, will probably cost more than Longoria in 2018—but less than Machado. And that's just in cash. We haven't even broached the cost in prospects that it'd take to pry Longoria or Machado loose, a cost that is almost certain to be prohibitive. Neither team is looking to the Yankees a favor.
While he's reportedly seeking a multi-year deal—and there as many as 10 teams with interest in his services, as Joel Sherman of the New York Post recently reported, he's not going to get a five-year pact, which is essentially what Longoria is playing on.
As many as 10 teams have engaged on Todd Frazier for 3b, 1b and most interesting, some 2b. Frazier played 2b so often in #Yankees shifts that some teams think the minor league SS can handle that.

— Joel Sherman (@Joelsherman1) December 13, 2017
Even with that much interest, it's hard to envision any team giving him more than a two-year deal—maybe one year with an option for a second—at around $15 million per year. If a team was going to pay up for a free agent third baseman, they'd go get Mike Moustakas.
As for the idea that re-signing Frazier would keep the Yankees from making a run at Machado, Bryce Harper, Clayton Kershaw or anyone else in the potentially star-studded free agent class of 2018, that's simply not the case. The only reason for getting under the luxury tax is to reset the penalties they'll incur when their 2019 Opening Day payroll exceeds it after signing one (or more) of those stud free agents.
And Frazier, who would love nothing more than to finish his career in the Bronx, is capable of playing other positions, not just third base, as he told NJ.com's Brendan Kuty back in September.
"I could still play other positions," Frazier remarked, noting that he's spent time at first base and the outfield corners before. "I know I can. I did it for the first three years with the Reds. I did rather well out there. I'm not afraid to change positions."
Saturday, Frazier expanded his list of potential landing spots on the diamond.
"Even second base, without a doubt," he told Kuty during an appearance at Modell's Sporting Goods in Toms River, NJ. "When I first came up, I was a utility guy. I'm not afraid to go back to playing another position. I'm comfortable playing any position any team wants me to play."
While the idea of Frazier in the middle of the diamond may seem outrageous, the Yankees, by Cashman's own admission, have absolutely no idea who is going to replace Starlin Castro at the keystone.
Realistically though, Frazier is best suited for an infield corner, and the Yankees have a gaping hole on the left side of the infield. He provides insurance for if-and-when Greg Bird can't go at first base. And who knows, maybe the Yankees would deploy him elsewhere in a pinch.
He's a great clubhouse guy, someone who would be an invaluable asset for new manager Aaron Boone. He wants to be a Yankee. Re-signing the Toddfather—Flava Fraz—makes all the sense in the world.