Over the last quarter century, New York Yankees fans have been treated to seven World Championships and 19 postseason appearances. In every case, it took 25 men to reach those levels. We know the stories of the All-Stars who carried the team. But what of the "other guys" on each of those squads?
If you ask a group of New York Yankees fans to name the Most Valuable Player on the 1998 squad which won 114 games during the regular season, most would readily say Derek Jeter or Mariano Rivera. And if you're talking about the 2017 Yankees, only Aaron Judge would be mentioned.
But sometimes, as in the case of Judge, good things come in smaller packages. In many instances, they were the last to make the team when camp broke in Florida. Or maybe, they didn't even appear on the roster and were brought in via a call-up or a trade during the season which ended up solidifying the team when it was faltering. Occasionally, there could also be an unheralded regular in the lineup who rarely gets his just due.
In any event, it has been the good fortune of the Yankees to have these roles players, sometimes disparagingly called "bench players" available when they are needed most.
A Top 5 list of any kind is, almost by definition, subjective. Players get added or overlooked. But without any particular order and thought given to the task, here are the five most underrated Yankees of the last 25 years.
Annually, New York fans reserve a robust and heartfelt cheer for Sojo on Old Timer's Day.
Leading Off: Luis Sojo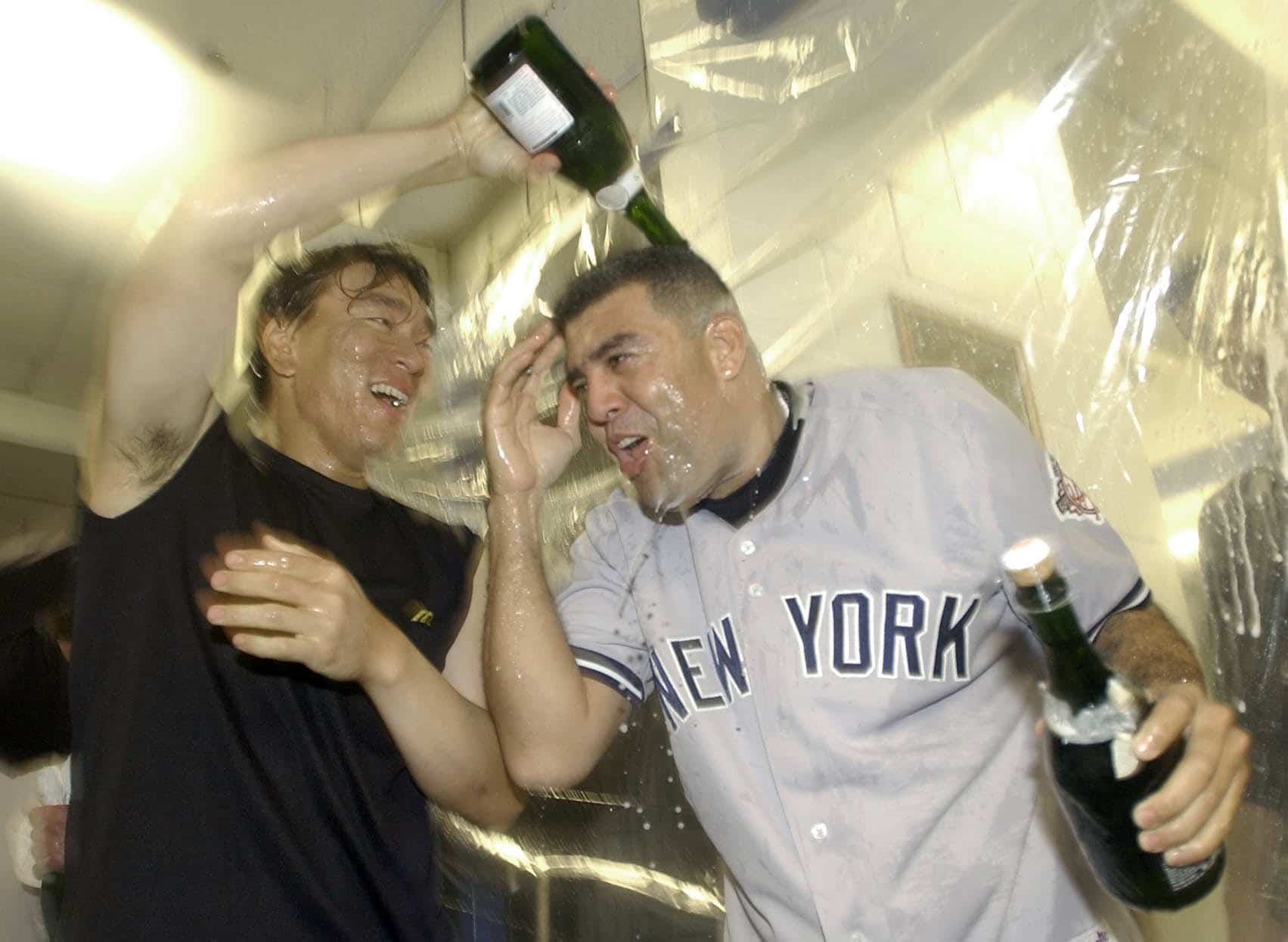 When Luis Sojo retired after 13 seasons in the big leagues, he carried back to his native land in Venezuela three championship rings he earned from his playing days with the New York Yankees.
Small in stature at 5-foot-11, 172-pounds, but built with a New York City heart, Sojo was instrumental as the guy Joe Torre pointed to when he needed a bunt to advance the runner, a fill-in to start a couple of games to relieve an injured regular, or a well-placed ball to the right side on a hit-and-run.
A classic overachiever, Sojo did hit .307 for the Yankees in 1997. But it was in the World Series where Sojo excelled, hitting .400 in 12 Fall Classic games with a remarkable .904 OPS.
But it was probably Game 5 of the 2000 World Series that Yankees fans remember most, as Sojo came up the game-winning hit that would drive the team forward to a title.
Of late, A.J. Hermann, writing for the YES Network, has kept tabs on Sojo, recounting his travels. "Sojo served as a coach for the New York Yankees in 2004 and 2005, and later became the manager of the Tampa Yankees, leading them to an FSL title in 2009. He also served as manager of the Venezuelan National Team at the World Baseball Classic in 2006, 2009 and 2013."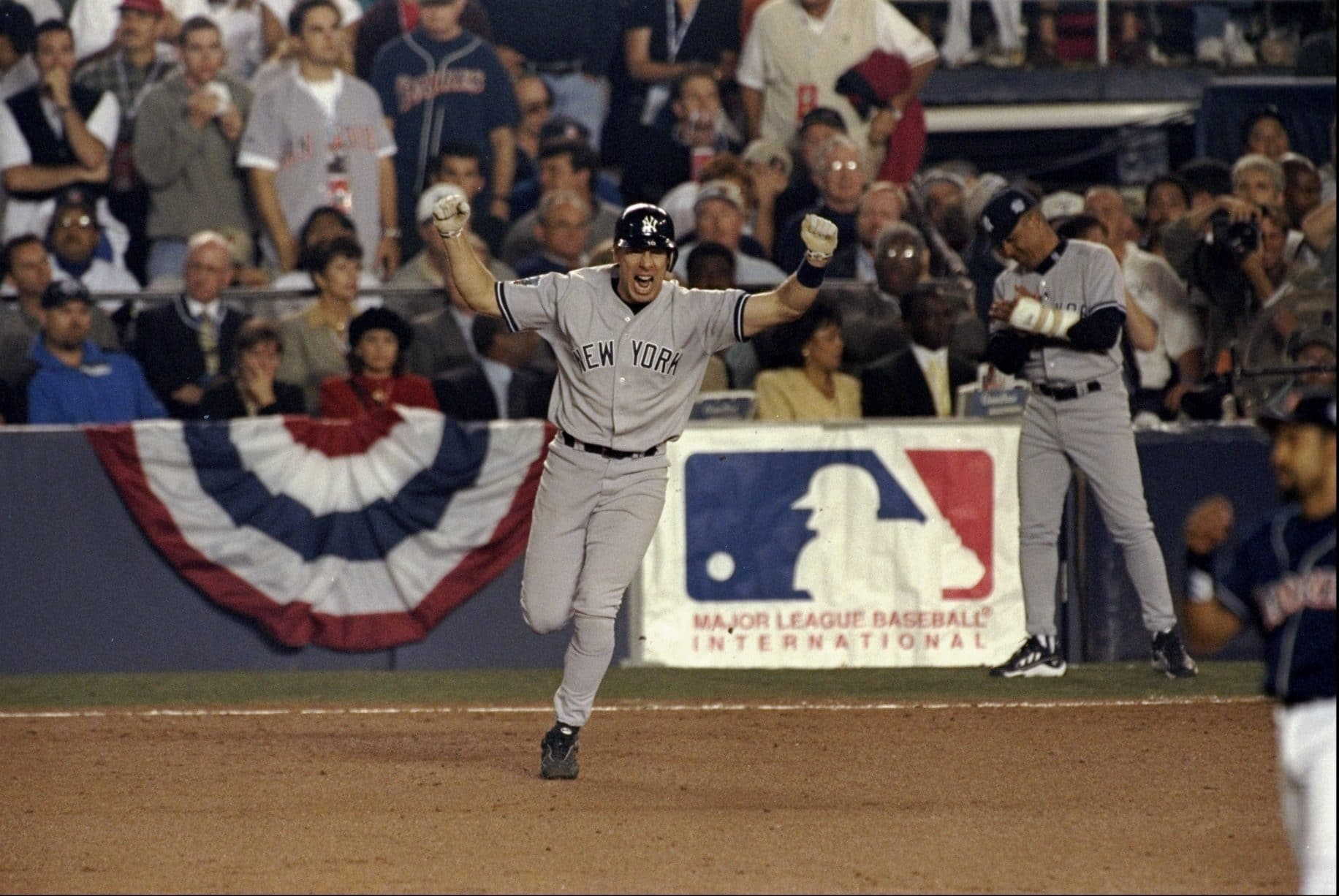 Even before Scott Brosius laid claim to one of the most dramatic home runs ever hit at Yankee Stadium in Game 5 of the 2001 World Series, Yankees fans will recall he was the sparkplug the team acquired as the proverbial "player to be named later" in a deal which had sent Kenny Rogers to the Oakland A's prior to the 1998 season.
The '98 team was stacked with All-Stars, but it was Brosius who solidified the infield replacing the departed Wade Boggs and Charlie Hayes.
Brosius would hit for his highest average (.300) that season, adding nineteen home runs and 98 RBI to an already potent Yankees lineup.
But it was his everyday steady play at third base which caught only the attention of those sitting in the Yankees dugout and earns Brosius status on this short list of underrated Yankees.
A consummate professional, Brosius was quite happy to remain in the background as a testament to his mental makeup and humility, collecting three championship rings along the way.
Following his retirement from baseball in 2001, Brosius spent several years plying his interest in coaching with the (close to home) Seattle Mariners organization.
A few weeks ago, Brosius was announced by the Mariners as their new first base coach for the 2018 season. He'll be with the Mariners when they visit Yankee Stadium June 19-21.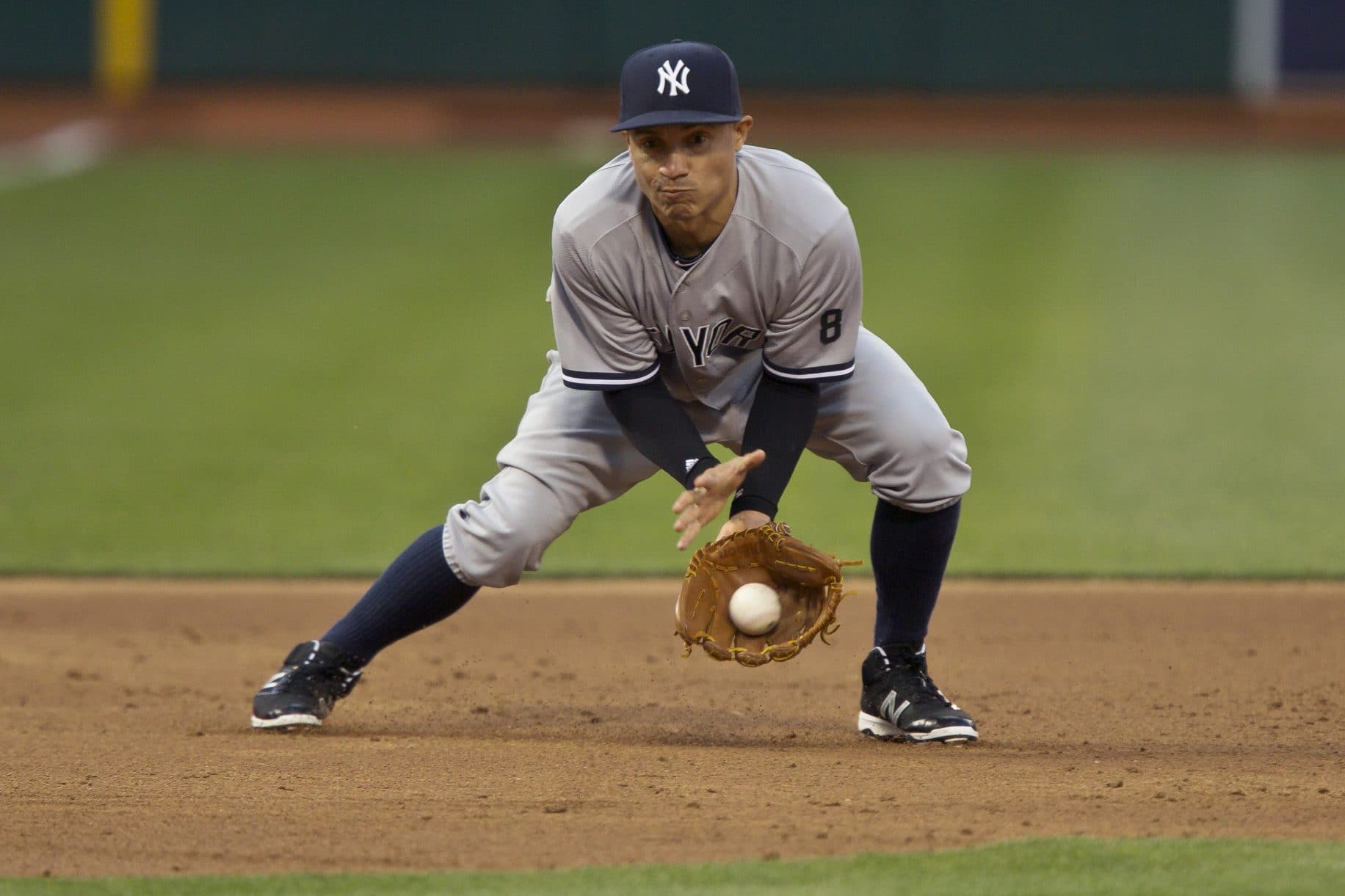 Anyone who followed the Yankees last season knows that Ronald Torreyes has to appear somewhere on this list of most underrated Yankees.
Emerging as Joe Girardi's right-hand man in virtually any situation, Torreyes was a stabilizer and energizer for the Yankees in 2017.
His unexpected journey last season began when Didi Gregorius went down while playing in the World Baseball Classic. Amid the din pushing Brian Cashman to make a trade or to bring up Gleyber Torres, Girardi settled on Torreyes, and no one ever looked back.
Diminutive in size at 5-foot-8 and 151 pounds, Torreyes carried a surprisingly big stick for the Yankees last season, hitting close to .300 all year. Appearing in 116 games at second base, shortstop, and third base, the sure-handed fielder made only four errors the entire season.
In a video the Yanks put out aptly titled, "Beyond The Bench," Torreyes receives the accolades he deserves,
Ironically, it's likely that new Yankees manager Aaron Boone will follow suit again this season with Torreyes. Regular playing time could come as soon as Opening Day, depending on the health and readiness of Gleyber Torres and whether or not the Yankees have a full-time third baseman to fill the void when they traded Chase Headley.
It hardly matters though as Torreyes seems to be who John Fogerty had in mind when he wrote, "Put me in, coach. I'm ready to play, today…".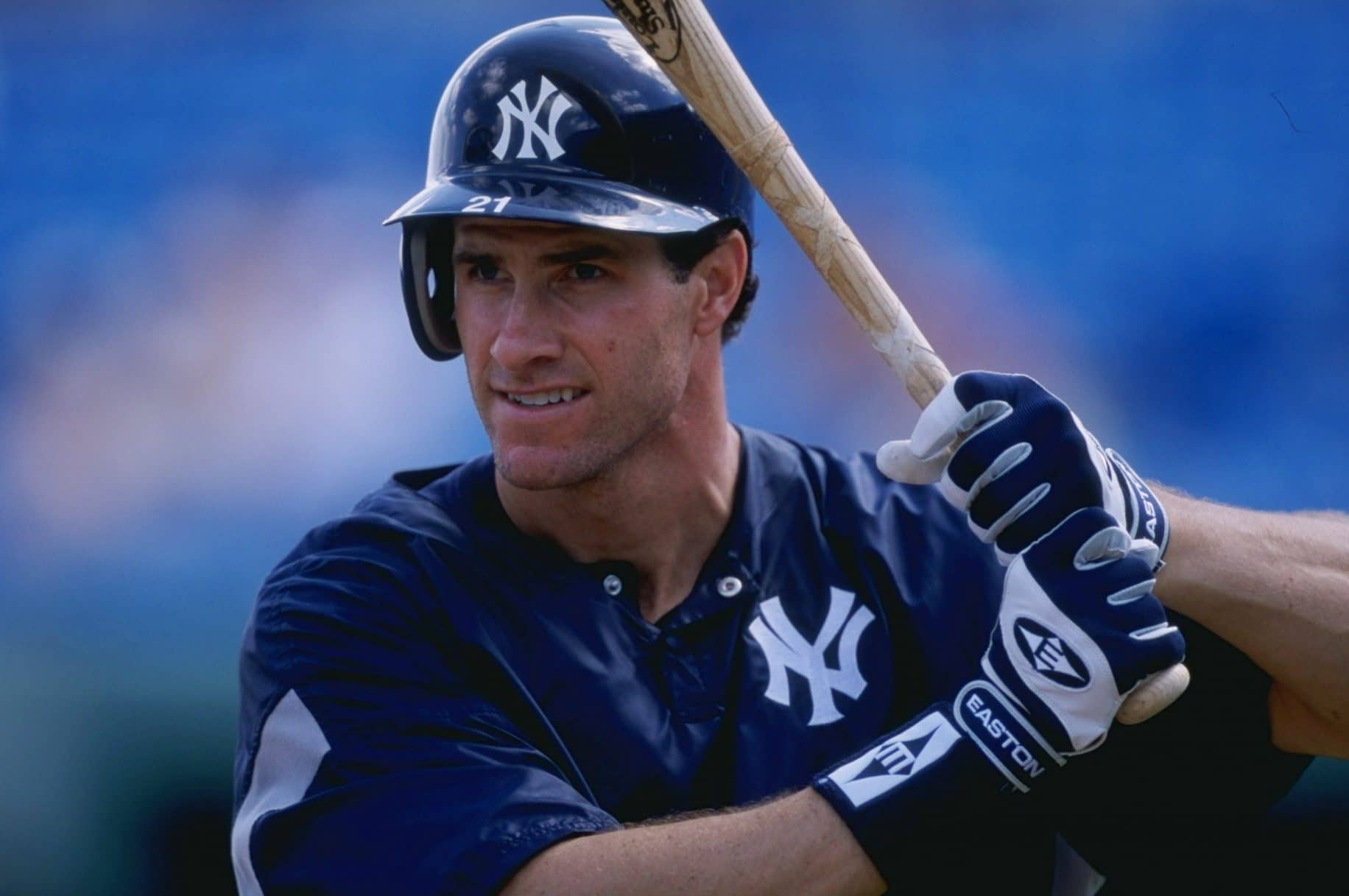 Magnificently dubbed the "warrior" by George Steinbrenner, Paul O'Neill fought and battled his way to the hearts of Yankees fans.
Overshadowed by the Core Five (Oh yeah, Bernie Williams always gets included here), O'Neill manned right field during the last Yankees dynasty, when the team won four World Championships in five seasons.
A Midwest kind of guy, O'Neill came to the Yankees in a deal with the Cincinnati Reds in 1992 for Roberto Kelly.
O'Neill captured a batting title in 1994, and he hit .300 or better in four consecutive years from 1995-1998. But his status as an underrated ballplayer has to do more with his fielding and the intangibles he brought to the team.
How many people remember, for instance, that O'Neill led the American League in putouts for a right fielder twice and finished first in the league in double plays turned as a right fielder with six in 1998?
On the other hand, few fans will forget his one-handed game-saving stab of a ball, running virtually on one leg at the time, preserving a 1-0 Yankees victory in Game 5 of the 1996 World Series against the Atlanta Braves.
Nor is it likely David Cone will ever forget this catch by O'Neill, saving his perfect game in 1999.
It was with that kind of gritty determination that O'Neill played the game. Not gifted with superior baseball skills, O'Neill took advantage of the capabilities he was given. Most importantly, though, his manner of play seeped into the Yankees clubhouse as an unspoken leader of the team.
Today, O'Neill appears regularly as an analyst for the YES Network.
Next: Bernie Williams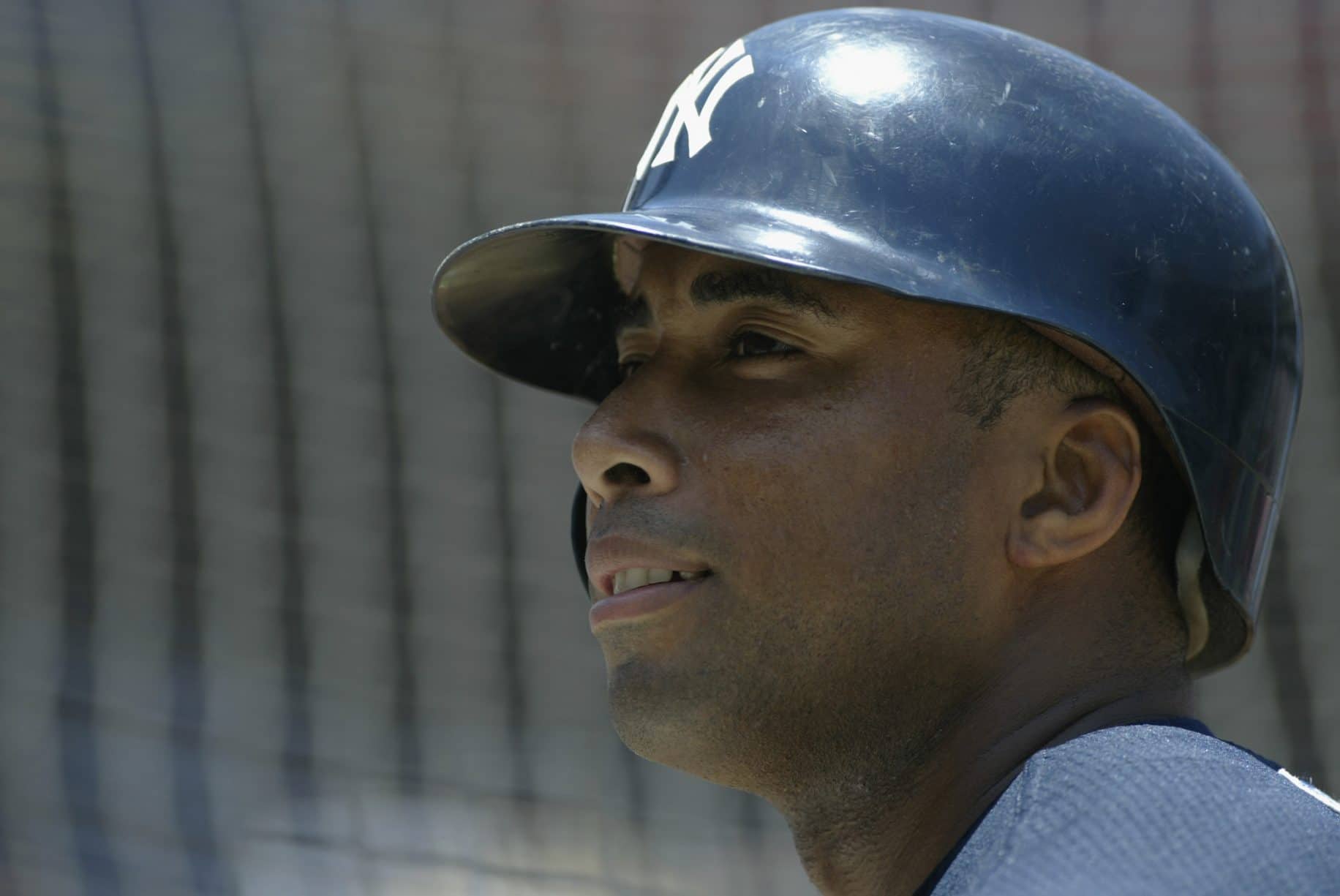 Bernie Williams, always introspective, always looking ahead, forever a New York Yankee. I include Williams here almost as a way to say "what do you know?" to those who insist on the Core Four moniker instead of what should be the Core Five, with Williams included.
He was there, folks. Indeed, he was. Williams slugged 22 home runs and drove in 80 runs in the postseason, but in many respects, you would never know that's more than either Jorge Posada or Derek Jeter have. (Really, Look it up.).
I have an image of Bernie ingrained in my mind. It comes from a game I attended against the White Sox at Yankee Stadium in 2005. Williams was reaching the end of his 12-year career by then (all with the Yankees) and it was during the pre-game warmups that my eyes caught a gazelle loping in the outfield. Without flinching, I said to myself, "That's gotta be Bernie."
But adding to the intrigue and mystery behind the man, I recall the first game ever played at the "new" Yankee Stadium in 2009 when I watched in awe when Williams was invited back to play the National Anthem on his classical guitar.
Juxtapose those two events, and you have a microcosm of Bernie Williams.
Oh yes, he did hit for a career average of .297, amassing more than 2300 hits and almost 300 home runs. He did all that, but he did so much more for the Yankees and the city of New York.
Even today, his remarkable saga continues with this report in the New York Daily News describing the efforts of Williams to raise money and aid for victims of Hurricane Maria in his native land of Puerto Rico.
And now that I think about it as I'm writing, Bernie Williams is the most underrated Yankee of the last quarter-century.
Footnote
As I mentioned in the beginning, my selections are subject to debate. And if you have another Yankee you think should have been included, add a comment or drop me an email to [email protected] and I'll include a profile on that player in a future go-around.