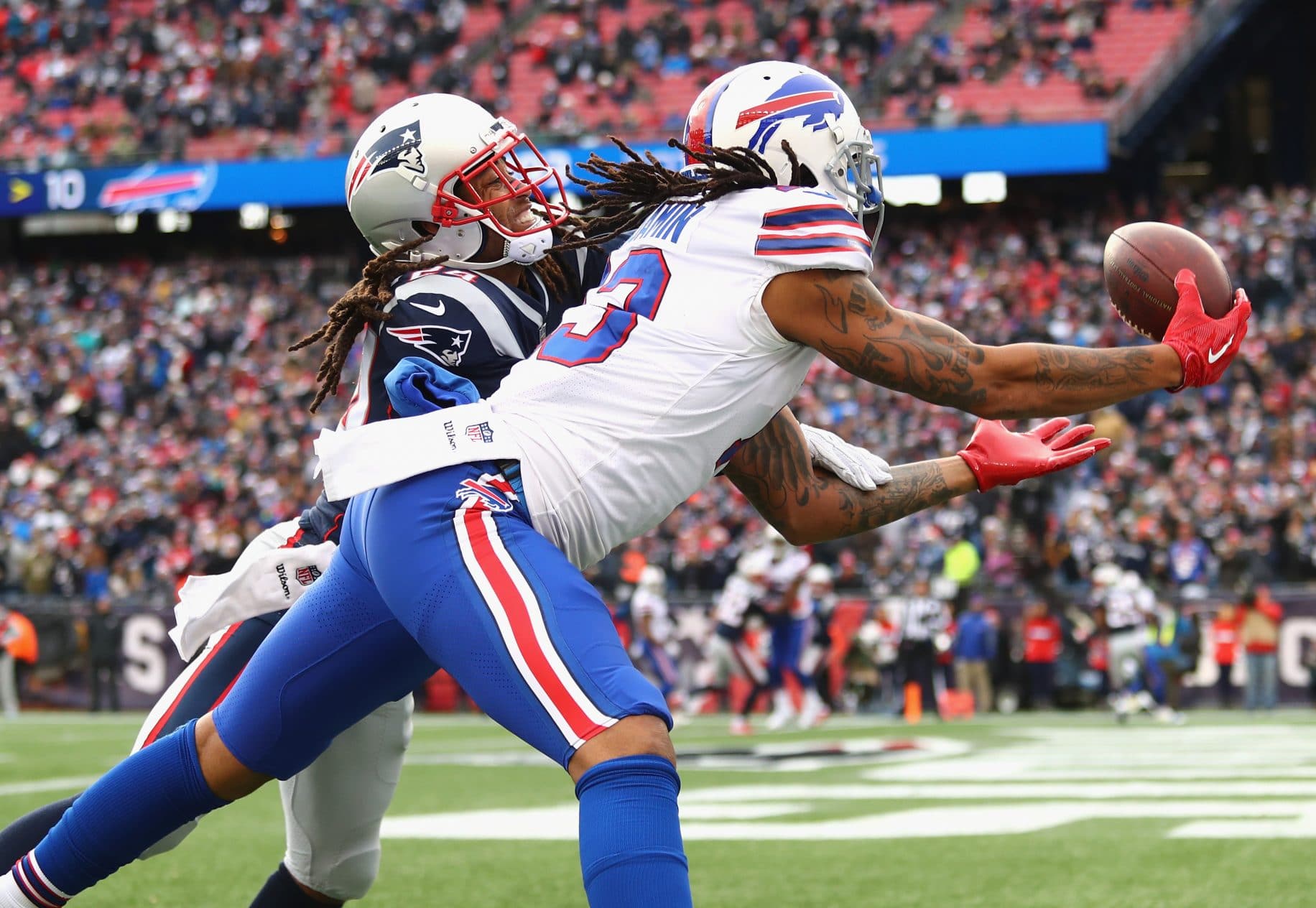 The New England Patriots once again get some help from the NFL's catch rule, this time against the Buffalo Bills.
The infamous, incomprehensible (unless you're Eli Manning) catch rule strikes yet again. To the surprise of nobody, there was another catch rule controversy this week.
And to the surprise of nobody, it helped the New England Patriots.
This was ruled not a catch, so it's official: you need 3 hands on the ball and 3 feet down to make a catch against the Patriots #BUFvsNE pic.twitter.com/hwYXk2vd5k

— Someone's An Idiot (@SomeonesAnIdiot) December 24, 2017
Buffalo Bills' receiver Kelvin Benjamin pulled the ball in, dragged both of his feet in the end zone before he went out of bounds, didn't appear to lose the ball, and yet somehow failed to catch the ball.
There's no visible reason as to why that wasn't a catch, other than it happened against the Patriots. This isn't the first time the Patriots have been helped by the catch rule this season either. In Week 15, Jesse James of the Pittsburgh Steelers had an apparent catch ruled an incompletion, resulting in an angry reaction from one fan.
And of course, who can forget the Week six game in which Austin Seferian-Jenkins somehow managed to fumble the football without the ball ever coming out of his hands. So the Patriots have gotten help in several games this season on controversial calls, and fans on Twitter, as well as former players, are starting to take notice.
Steelers fan account, The Steel Crew, no doubt still upset about the call on James, posted an image of the referees as Patriots' players.
The 2017 New England Patriots OFFICIAL team photo. pic.twitter.com/JPTnySegtS

— The Steel Crew (@TheSteelCrew) December 24, 2017
Marcus Leshock, a news anchor for WGN Morning News, and a sports anchor for their evening news show, also questioned how it wasn't a catch.
So this is not a touchdown? ? #Bills #Patriots pic.twitter.com/rfKayaNe84

— Marcus Leshock (@marcusleshock) December 24, 2017
Eleven-year-NFL veteran and former Bills running back Reggie Bush has also taken notice of the number of calls the Patriots seem to get from the referees.
Unreal how man calls the Patriots get

— Reggie Bush (@ReggieBush) December 24, 2017
The Patriots have a very good team, but it's getting harder and harder to say that they aren't getting help from the referees.