While Kristaps Porzingis and Enes Kanter get most of the attention, the New York Knicks' bench has been critical to their 17-15 start.
The New York Knicks continue to impress with their gritty, next man up mentality on a nightly basis. In the midst of doing so, the Knicks are also receiving their most productive bench play since the 2012-13 season, when they won the Atlantic Division.
Currently 17-15, the Knicks are in the playoff picture and playing at a high level. Defeating the Denver Nuggets, Toronto Raptors and Boston Celtics at home, as well as the Cleveland Cavaliers on the road, they have pulled off some impressive victories. While a big reason for those victories have been the play of their starting five which, when healthy, features Jarrett Jack, Tim Hardaway Jr., Courtney Lee, Kristaps Porzingis and Enes Kanter, the Knicks' bench has been just as critical to their success.
The man with the hot hand is forward Michael Beasley. Once an afterthought, Beasley has been the Knicks' top source of offense off the bench as of late. Averaging 16.1 points per game in December, he has filled the void created by Porzingis when he missed time due to injury. He's also posted three 30-point games — which is astonishing.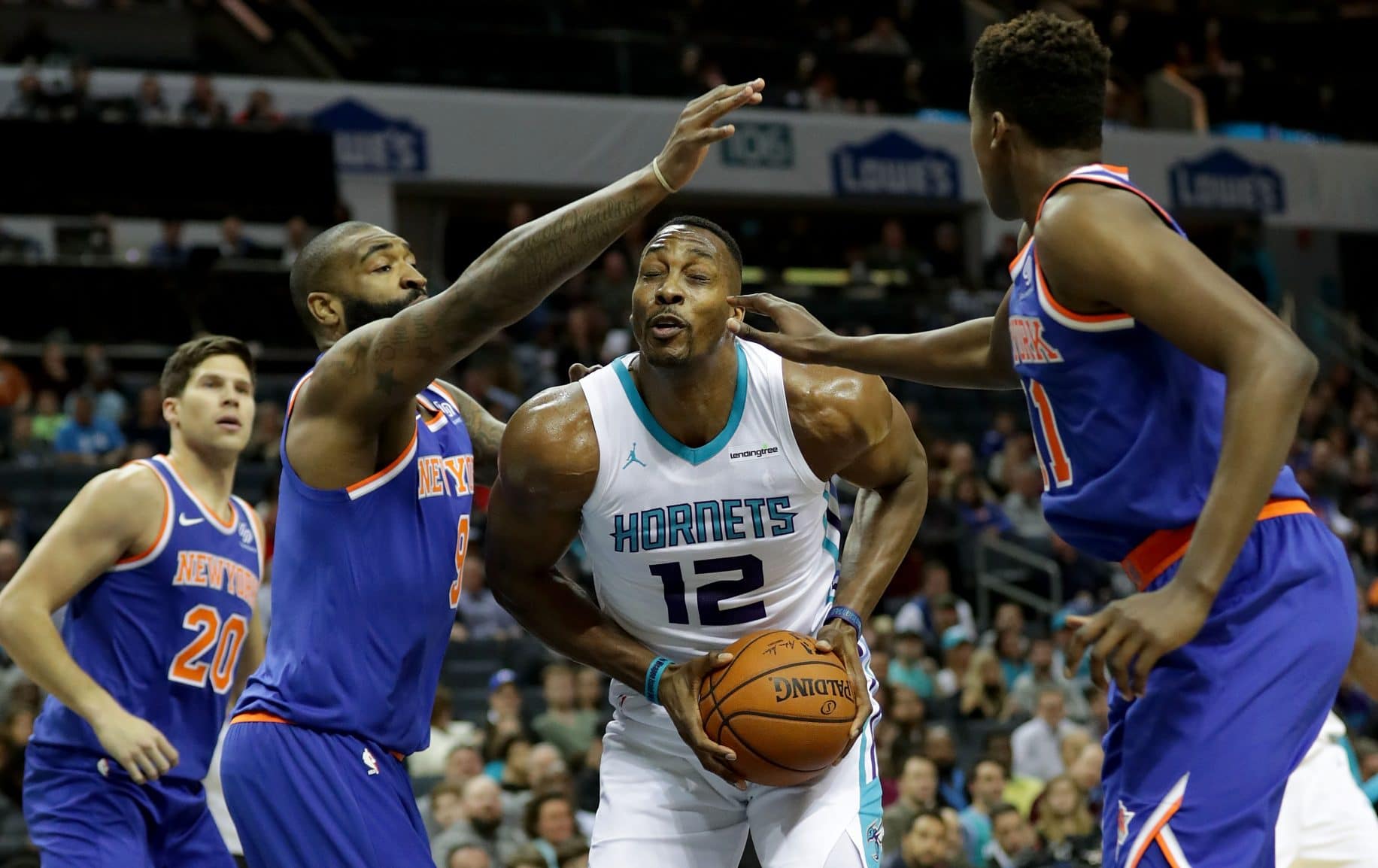 In addition to Beasley, the Knicks have also received meaningful minutes from their other frontline players. In the paint, Kyle O'Quinn, a Queens native, has provided them with a two-way presence, hitting the boards and providing a physical presence at both ends of the floor.
Out on the perimeter, the Knicks have received three-point shooting and a respectable defensive effort from Doug McDermott. Shooting 42.5 percent from beyond the arc going into Friday night and holding his own in one-on-one sets defensively, the forward has been a two-way presence off the bench. Lance Thomas has also provided them with a stout defensive effort by diving after loose balls and shutting down ball handlers; he's now starting in place of the injured Hardaway Jr.
Hornacek has also received production from his backcourt reserves. Backing up Jack at the point, rookie Frank Ntilikina has made an impact on both ends. Playing aggressive on-ball defense (averaging 1.4 steals in just 20.4 minutes per game going into Friday night) and finding his teammates at ease on offense, the rookie has been a well-rounded product at the one. Shooting guard Ron Baker has recently gotten more run and also played swarming on-ball defense — only adding to the bench's defensive reputation.
Put together the collective play of Beasley, O'Quinn, McDermott, Thomas (when he has come off the bench), Ntilikina and Baker, and the Knicks are receiving a great effort and, more importantly, production from their bench — which they haven't had in a while.
Last season, the Knicks' bench was not as deep or reliable as it is this year. Despite having veteran players in place such as Brandon Jennings and Justin Holiday, as well as Thomas and O'Quinn, the bench was relatively unimpressive. In 2015-16, they did receive productive play from Derrick Williams, Jerian Grant and Langston Galloway, as well as Thomas and O'Quinn, but were inconsistent on the defensive end as a unit.
In the 2014-15 season, management put a team in place that was simply not constructed to play well defensively under first-year head coach Derek Fisher, and they then traded away some core pieces, including J.R. Smith, Iman Shumpert, Pablo Prigioni.
The year before, the Knicks lost some veteran players to retirement who were a part of their 54-win 2012-13 team such as Jason Kidd, Kurt Thomas and Marcus Camby. After their departures and the arrival of Metta World Peace and Andrea Bargnani, the Knicks, as a whole, simply couldn't gel. As a result, they missed the playoffs and finished with just 37 wins.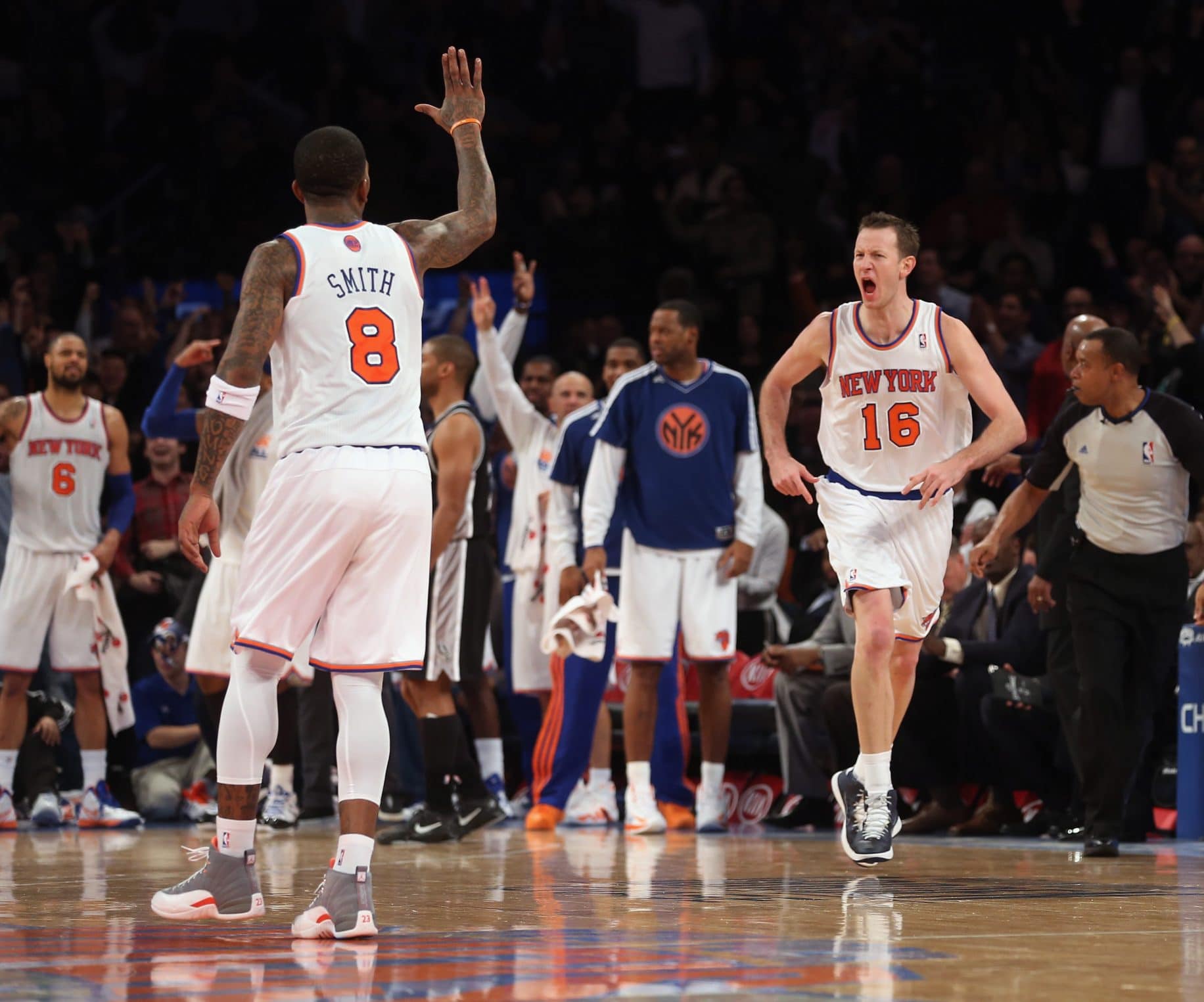 In the 2012-13 season, the Knicks had one of the best benches in franchise history. Whether it be the offensive spark that was J.R. Smith — who won the 2012-13 Sixth Man of the Year — the sharpshooter that was Steve Novak, the defensive and energetic surge of Kenyon Martin, Amare Stoudemire — in the 29 games he played — the veteran presence of Kidd, Prigioni's unselfish mentality, Chris Copeland's scoring prowess, or Thomas' veteran presence in the paint, head coach Mike Woodson had one of, if not the best benches in the NBA at his disposal.
That 2012-13 Knicks' bench was always able to pick up right where Carmelo Anthony, Tyson Chandler, Raymond Felton and friends left things; they knew each other's hot spots, were able to play in the halfcourt and complemented each other well. Fast forward five years and the Knicks have themselves a bench that plays together and at a near-identical level as the one in the 2012-13 season.
The Knicks are once again competitive and their bench is a big part of it. They play together, compete on both ends and operate with a gritty mentality; it's the most production the Knicks have seen from their bench since the last time they made a playoff appearance (2012-13).