This afternoon, New York Rangers Henrik Lundqvist shared the pads he'll be using for January's Winter Classic.
The New York Rangers will play the Buffalo Sabres in the Winter Classic at Citi Field on January 1. The Winter Classic is a huge event for the league, and thus they design new uniforms and equipment for the players who are participating in this game.
One of the most exciting pieces of equipment that come out for the year are the pads that the goalies use. Some goalies go with the throwback brown pads that were worn by goalies in the early days of the league.
Other goalies like to modify their equipment as a homage to the location of their game. Henrik Lundqvist proved this during the Stadium Series games at Yankee Stadium in 2014, wearing pads with a pinstripe design during the games at the Stadium.
Lundqvist continued that trend with his pad design for the Winter Classic. He posted a picture of the pads on his Instagram account today.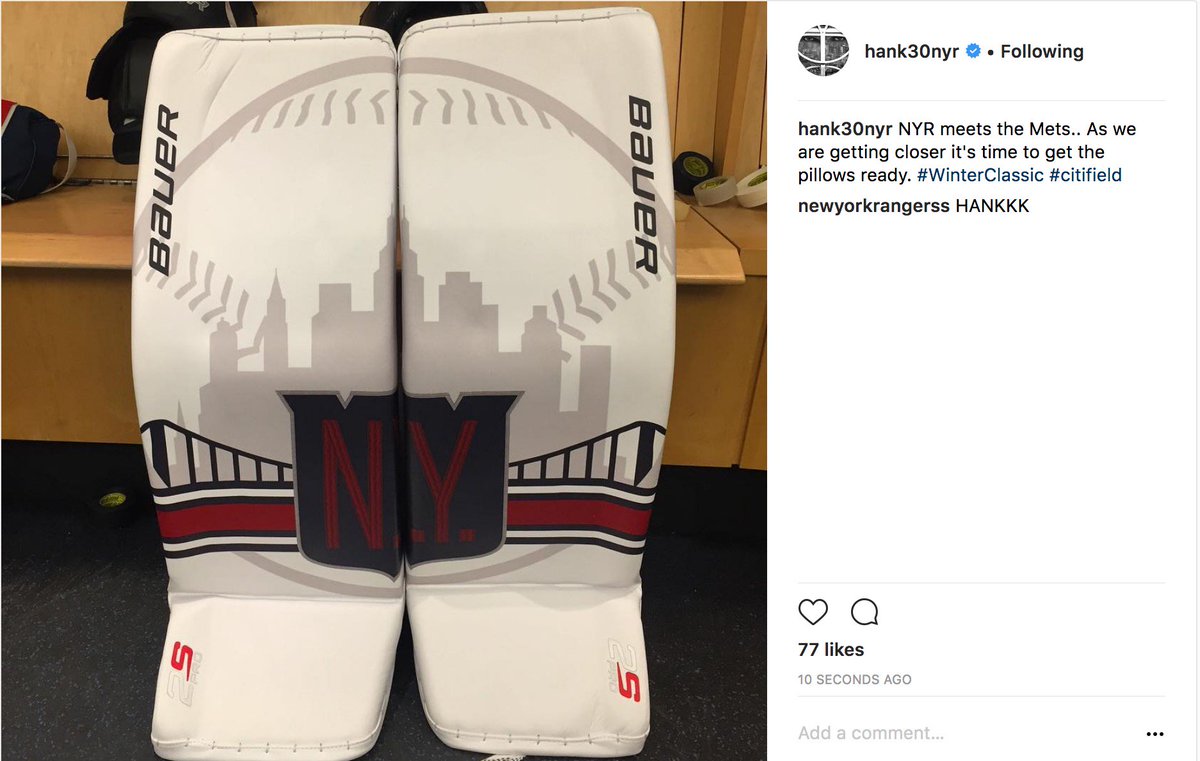 The pads have a modified Rangers crest on the front. The color scheme has been changed to match the uniforms that the team will wear during the game, and the New York Rangers that normally goes in the crest was changed to a simple NY.
The pads also feature a faded background that is the same as the skyline used by the New York Mets on their logo, including the baseball stitching. The design is across both pads, similar to the design he uses for his normal pads with his crown spanning both pads.
There is one final aspect of the pads that applies to both the Mets and the Rangers. There is a bridge design that goes along both pads. This could be a reference to both the Chase Bridge at Madison Square Garden and the Shea Bridge at Citi Field.
The pads do a great job celebrating the host venue while still referencing the Winter Classic logo the team is using. And, above all, they look awesome.