While Mickey Callaway's push for the Mets to not trade Matt Harvey is admirable, boss Sandy Alderson must override sentiment. He has 24 other players who need his time and attention.
The New York Mets hiring of Mickey Callaway to replace Terry Collins remains as the highlight of this offseason. Callaway's youth and inexperience is a jolt and contrast to the Mets usual complacent way of doing business, and the energy he brings to the team is welcome and needed.
Callaway's push to make Matt Harvey his reclamation project is misguided, even with the help he'll get from Dave Eiland, the Mets new pitching coaching replacing Dan Warthen.
Matt Harvey is a mess. Callaway and Eiland cannot begin to understand what the last five years have been like for the Mets fan base, the organization, and most importantly, for Harvey himself. You had to have been here, following the rollercoaster journey, mostly seen on the back pages of New York newspapers, to fully grasp the intensity of the events which have brought everyone to this juncture.
Four or five years ago, this was supposed to be the culminating moment in Matt Harvey's career. The time when Harvey and his agent, Scott Boras, would be lining up teams the way Jake Arietta is now to reap the rewards, poised and ready to enter the free agent market next season.
It hasn't turned out that way for Harvey, now 29, as he faces a 2018 season that will determine the balance of his career in the big leagues.
Callaway, to his credit, sees the upside to Harvey. But it's reached the point in New York where even though you know there is oil that can be reached with just one more drilling, the barren derricks surrounding the new drilling location remind of another truth.
Mickey Callaway is the manager of the Mets, which means he has taken on the responsibility of answering to the needs of 25 men, all with different positions and personalities. Couple that with tendering and firming up a relationship with Sandy Alderson plus dealing with the New York media and adjusting himself to New York City, and you have to say this man has a lot on his plate.
Besides, it's a win-lose situation for the Mets anyway.
Suppose Callaway "wins" and Harvey goes 15-11 with 209 innings pitched and no injury hiccups in between. What then? Are the Mets going to ante up to pay the price Boras will be asking for at this time next year? Not a chance.
The Baltimore Orioles are a team starving for starting pitching. They're going as far as entertaining offers for the face of their team, Manny Machado, to obtain two major league proven starters.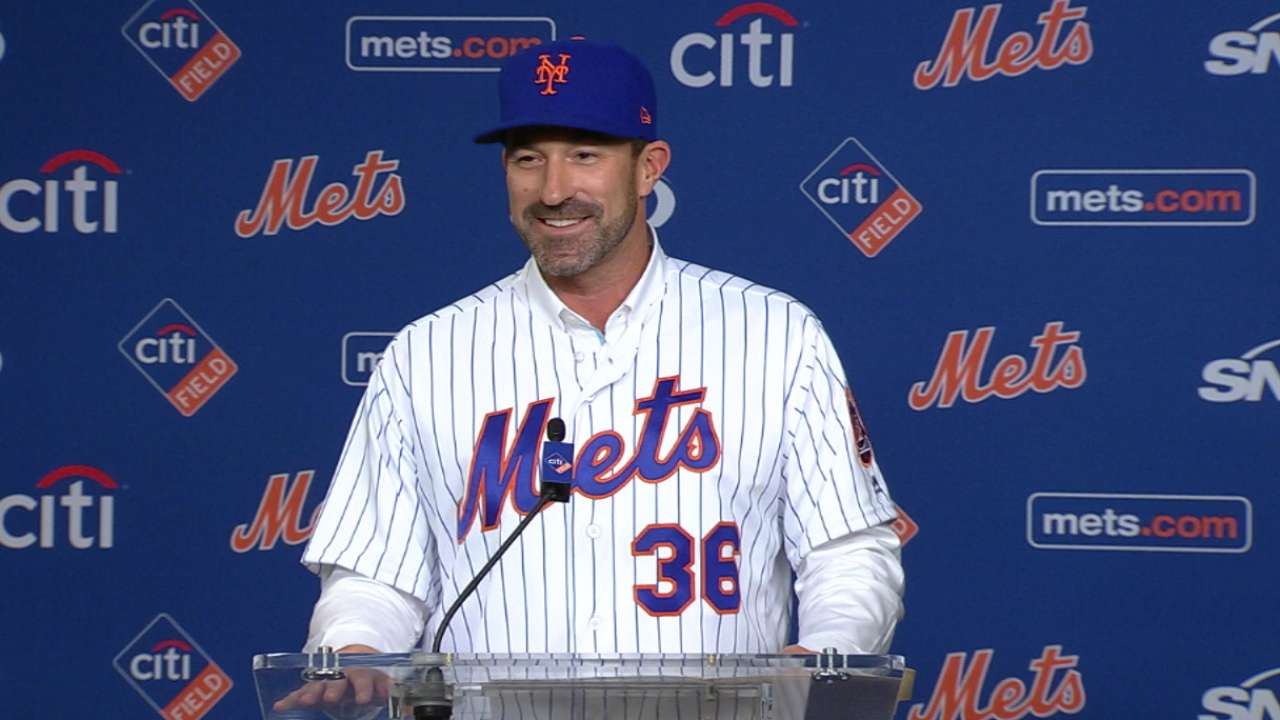 Buster Olney, writing for ESPN, reports that "Manny Machado won't re-sign with the Orioles after 2018 and that swapping him gives the franchise its best chance to acquire young pitching talent." Well, there ya go.
Alderson, if he dives in, might be able to pry second baseman Jonathan Schoop away from from the Orioles. That might cost the Mets Steven Matz in addition to Harvey, but again, you don't know if you don't try.
Shipping Harvey to the American League is the best thing for both the Mets and Harvey. It would all but eliminate the circus at Citi Field when, for instance, Harvey makes a scheduled start against the Mets pitching for another National League team.
Sometimes, divorce is the only solution to a marriage gone astray. This is one of those times, and if Mickey Callaway were here instead of in Cleveland for the last few years, he would understand. Sandy Alderson should realize, and he needs to take it upon himself to override his good-intentioned young manager by trading Harvey before he becomes a distraction, once again.