Josh Harrison and Lorenzo Cain represent the best available options for the New York Mets to return to being competitive in 2018.
If Sandy Alderson's intention was to watch every attractive free agent or trade target get scooped up by another team, then I have to say, things are right on schedule for the New York Mets.
With the exception of inking reliever Anthony Swarzak to a two-year, $14 million deal, the Mets have failed to make any of the necessary upgrades that will allow them to compete in 2018. One by one, players linked to the Mets in rumors have been dropping like flies. From Carlos Santana to Ian Kinsler to Zack Cozart, the free agency and trade markets grow thinner by the day.
Given what's left, what's the best case scenario for the New York Mets' offseason?
Mets acquire 2B Josh Harrison from the Pittsburgh Pirates
Since the Mets organization booted Daniel Murphy to the curb, there has been a void at second base. That's not to discount the play of Neil Walker over the past two seasons, but his tenure with the Mets was mired with hot and cold streaks with a side of the injury bug. A top priority for this team entering the offseason was to bring in a marquee infielder to bolster the lineup and improve defensively.
In a perfect world, the Mets would have acquired Ian Kinsler from the Detroit Tigers. Kinsler is not only a strong defender and solid producer, but his $11 million price tag would have allowed the Mets to give up less in exchange for taking on his salary. Unfortunately, talks with Detroit never progressed far enough leaving Kinsler to be scooped up by the Los Angeles Angels of Anaheim.
After a breakout season, Zack Cozart was a pretty hot commodity on the infield market. The 32-year-old shortstop was also grabbed by the Angels, leaving the Mets with their options dwindling. With Cozart and Kinsler off the table and Jonathan Villar and Brian Dozier unlikely trade targets, the Mets are basically left with a trio of trade options. Of Cesar Hernandez, Jason Kipnis, and Josh Harrison, the acquisition of Harrison would be the best case scenario for the Mets to upgrade at second base.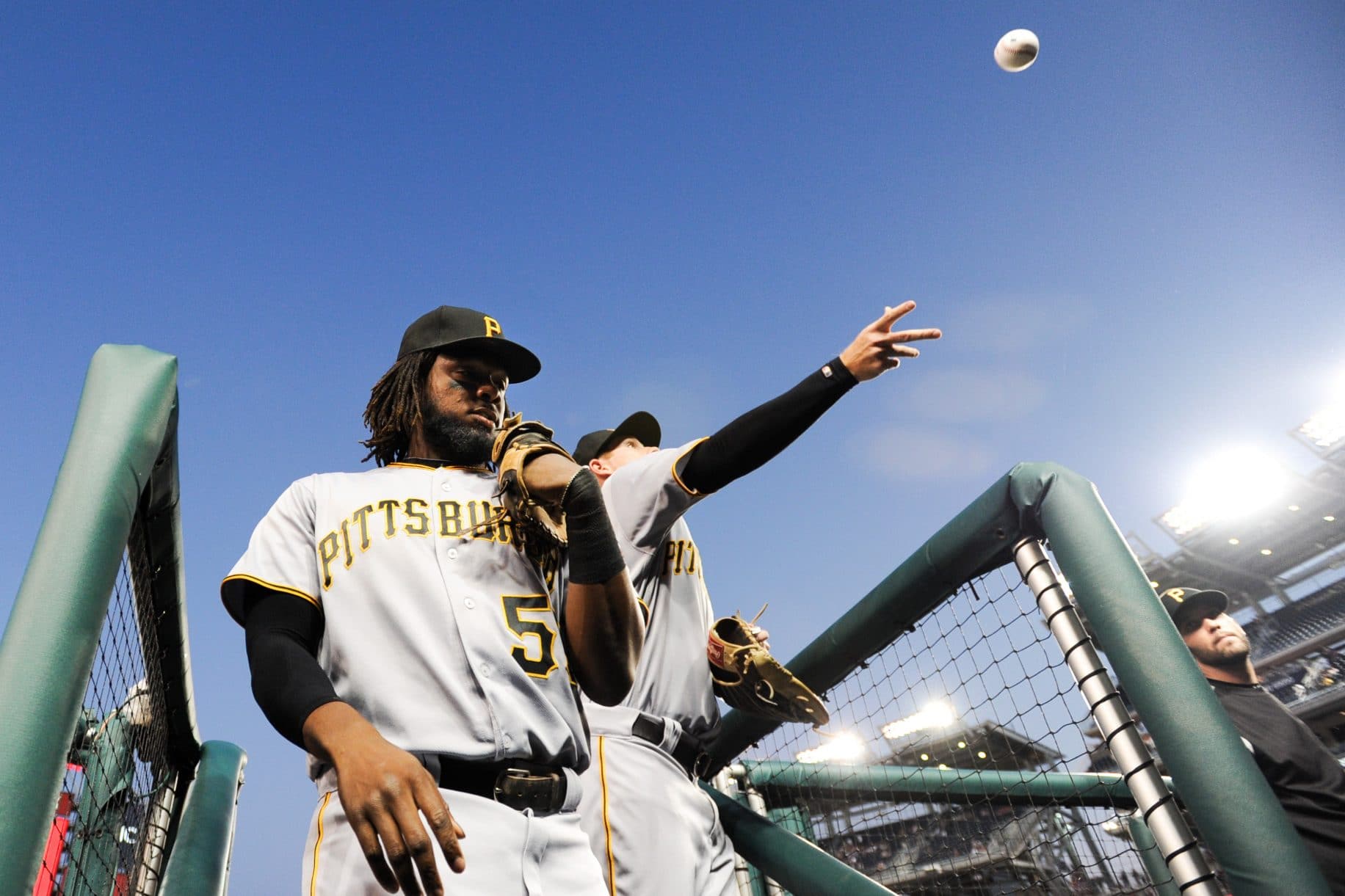 Immediately, the Mets will probably dismiss Cesar Hernandez because of his team-friendly service status. Hernandez is under control and affordable until 2021, which means that it would take a substantial prospect haul to pry him loose from Philadelphia.
Jason Kipnis is owed a total of $28 million over the next two seasons, which means that his price will be substantially lower if Cleveland wants to shed his salary. With a deal that will pay him $10.25 million in 2018 and two team options for a total of $22 million, Harrison would probably cost more by way of a trade but would leave the Mets with more financial flexibility.
Compared to Kipnis, Harrison is a significantly better option defensively. In 2017, Kipnis demonstrated newfound versatility by logging 71 innings as a center fielder, but Harrison has shown his prowess as a utility man throughout his whole career. Since arriving on the scene in 2011, the Ohio native has appeared in 310 games as a second baseman, 264 as a third baseman, 110 as a corner outfielder, and 37 as a shortstop. Harrison also rates better in the field in comparison to Kipnis, logging eight total defensive runs saved (DRS) in 2017 while Kipnis posted -5.
In addition to providing a defense upgrade, Josh Harrison was marginally more productive offensively than Jason Kipnis. Both traditional and advanced stats favor Harrison, whose .272/.339/.432 slash line, 104 Weighted Runs Created Plus (wR+), and .332 Weighted On-Base Average (wOBA) are all superior to his counterpart's. Overall, Harrison is an impactful player that could drastically improve the top of the Mets' lineup. Great defense, superior offensive numbers, and long-term affordability make Harrison the clear best option for the Mets at second base.
Met sign free agent Lorenzo Cain
It's no secret the Mets are sorely lacking a true centerfielder to anchor their defense without causing them too much of an offensive liability. Unfortunately, it's an occupational hazard when your two best outfielders being unable to hit and unwilling to play center respectively. Juan Lagares has continued to regress since his breakout season in 2014 and it's anybody's guess if the adjustments he's making with J.D. Martinez's hitting coach this offseason will pay dividends. Additionally, I don't think many people with raise too much of a concern against Yoenis Cespedes' refusal to play center after all the leg issues we watched him endure in 2017.
Michael Conforto performed admirably at the position last season, but the fact of the matter is that this club needs a true center fielder out there. Conforto is best served in a corner outfield slot. There is one marquee centerfielder on the market and he is exactly who the Mets should target. Lorenzo Cain is the kind of player that could immediately alter the perception of the Mets offseason and possibly be the piece that puts them over the top.
With blazing speed, a great glove, and a rocket for an arm, Lorenzo Cain has always been a strong defender. With 92 career defensive runs saved (DRS) and a lifetime ultimate zone rating (UZR) of 71.5, there is no denying the impact Cain can have on defense. However, he's noticeably lost a step over the last few seasons. In 2013, he saved a career-high 23 runs. In 2017, he only saved five. Even if that's the case, Cain would still automatically become the best overall outfielder on the roster if he joined the Mets.
In addition to his superb defense, Cain is also a catalyst at the plate. With the ability to lead off or hit from the middle of the order, Cain would form a legitimate 1-2-3 punch with Cespedes and Conforto. That may not look so great when we look over at the Bronx and see Stanton, Judge, and Sanchez anchoring the middle of the Yankees' order, but is still very strong relative to the National League. In 2017, Cain posted an impressive slash line of .300/.363/.440, not to mention 15 home runs, 86 runs, and 49 RBIs in 155 games.
With the signing of Anthony Swarzak, the additions of Josh Harrison and Lorenzo Cain could round out a very nice offseason. Harrison and Cain may have considerable price tags, but both players represent the base case scenarios of upgrading at their respective positions. If Sandy fails to sit back and continue to let marquee players slip by, then we are all in for a long and tumultuous 2018 season.