Enes Kanter continues to play through injuries for the New York Knicks. That's not going to end well for anyone.
Enes Kanter has been a warrior for the New York Knicks. He's been their vocal leader, hasn't backed down to anyone and has played through injury. At the same time, the more and more he continues to play through pain, the better chance he has to injure himself even more.
At the moment, Kanter is dealing with a hip injury and back spasms, but it hasn't stopped him from producing as the team's starting center.
Going into Thursday night's game against Brooklyn, Kanter was averaging 13.4 points and 10.3 rebounds per game on a career-high 60.3 percent shooting in just 25.8 minutes a night. Whether it be playing in the post, hitting the boards on both ends or holding his own defensively, Kanter has been a welcome addition to the Knicks' frontline.
In addition to his play on the court, Kanter has also made a showing for himself past the whistle. Kanter's most memorable moment as a Knick came when he backed up Frank Ntilikina, getting in LeBron James' face after he stared over the rookie point guard.
Ever since that moment, the center, who has been a great fit next to Kristaps Porzingis, has become beloved in the Big Apple.
There's no denying Kanter's impact on the Knicks. Simultaneously, the injuries he's enduring will, at some point, come back to haunt him.
Wednesday afternoon, Kanter addressed his health.
"Physically I'm getting there. I'm over 40-50 percent," Kanter told Fred Kerber of the New York Post. "I remember the year I get traded to OKC (2014-15), we lost the playoff spot by half-game. So every game, every possession counts. I'll get rest in the summertime."
Head coach Jeff Hornacek stressed how he admires Kanter's determination to play through injuries.
"The way he's running up and down the court right now, you can tell there's some back things going on," Hornacek said, per Kerber. "But he's a tough kid, he wants to play through it. There are times you go a couple of weeks and you're banged up and then all of a sudden you're better," Hornacek said. "You get through it. That's our hope for Enes. That's what his hope is. That's why he continues to play. We'll try this. If it lingers on for a month or [so] then we have to look at it."
Hornacek and the Knicks can obviously see that Kanter is not 100 percent healthy, or anywhere near it. In fact, the head coach notes that the pain could drag on as long as a month for the center—which makes playing through it not worth it for the Knicks.
Throughout the duration of a regular season, in any sport, soreness and injuries can and do present themselves. When they do, it's important to heal them, to prevent the wound or injury from getting worse. Continuing to play Kanter when he's nowhere near being fully healthy doesn't help anyone in the long run.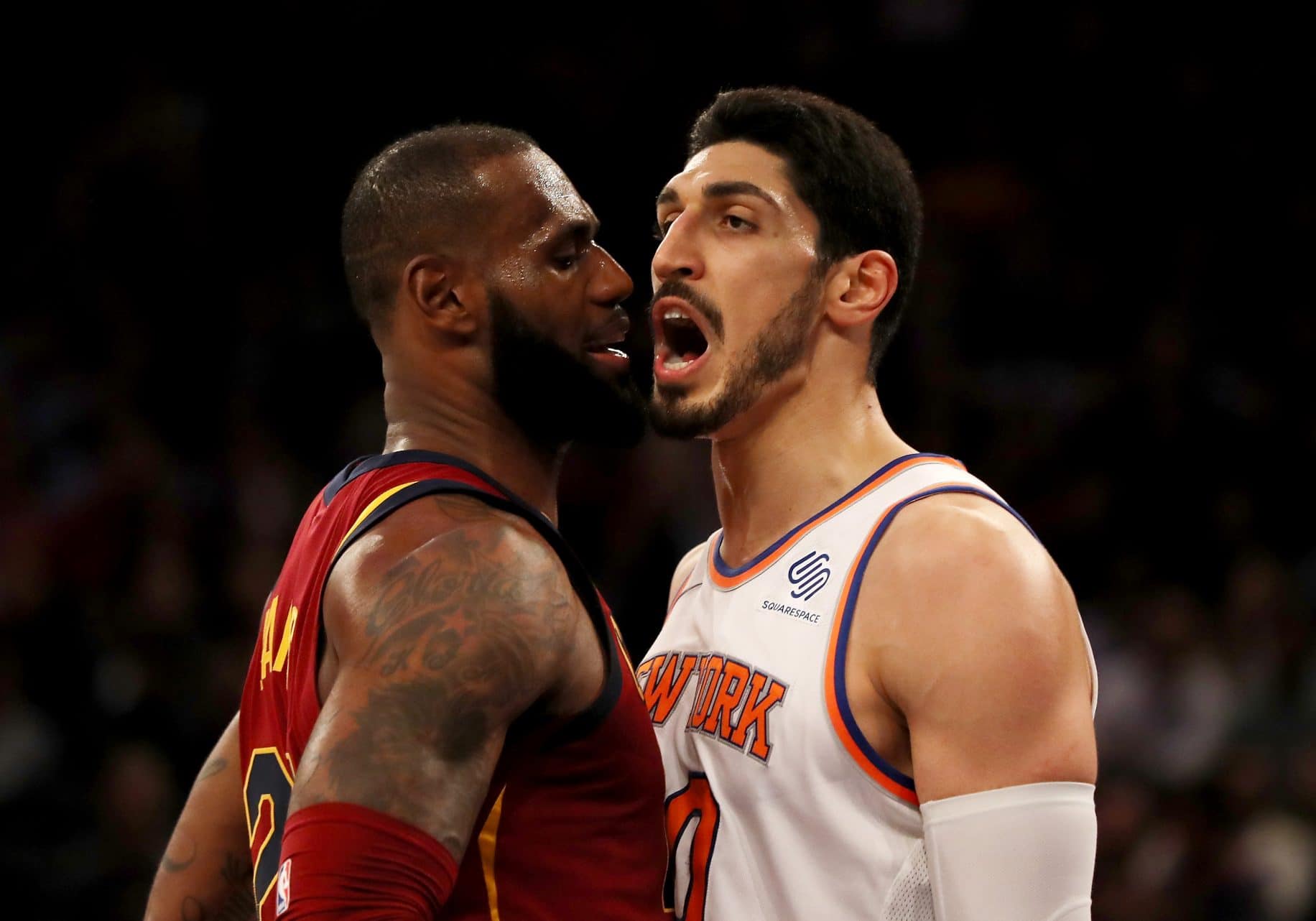 Kanter is arguably the second or, at the very least, one of the three most important players in Hornacek's rotation.
The Knicks are currently playing without a key member of their identity — Tim Hardaway Jr., who was averaging 17.8 points per game before going down with a leg injury. Losing Kanter would put the Knicks down two key contributors—which would be devastating.
While his insistence on playing through pain is admirable, Kanter and the Knicks are best suited with him getting 100 percent healthy, no matter the impact it has on the team's record. Continuing to play through pain will eventually take its toll.