With an 11-10 record, superior at home and inferior on the road, the question must be asked: Who exactly are the 2017-18 New York Knicks?
Playoffs? Lottery? Mediocracy? Who exactly are these 2017-18 New York Knicks?
After getting out to a stunning 10-7 start with some impressive blowout wins and even some late-game comebacks, the Knicks stole the hearts of New Yorkers everywhere.
They played with that "New York grit" as Kristaps Porzingis mentioned in a postgame interview. Younger players were making tremendous contributions other than Porzingis. The new blood inserted into this team from Frank Ntilikina to Enes Kanter and Doug McDermott, just seemed to work.
Then suddenly, the Knicks went on the road and the injury bug found it's way into their locker room.
The Knickerbockers established homecourt advantage very early on in the season. Madison Square Garden was rocking, chants of defense rang throughout the streets of New York like it was in the 90's. Aiding the Knicks to a dominating home record as 90 percent of their wins came at home.
However, without those defense chants and screaming New Yorkers, the Knicks seem lost. They currently have a 1-6 record on the road. With some genuinely awful loses none worse than losing to the Atlanta Hawks.
A few of those losses can be accounted for injury. Porzingis has been battling through a nagging elbow injury, an ankle injury, and apparently a back injury caused by a plane ride and not being able to sleep in his own bed. Then Enes Kanter got bit by the bug. Kanter has missed the last three games (prior to the win over the Miami Heat on Tuesday), and no coincidence, the Knicks are 0-3 in their previous three.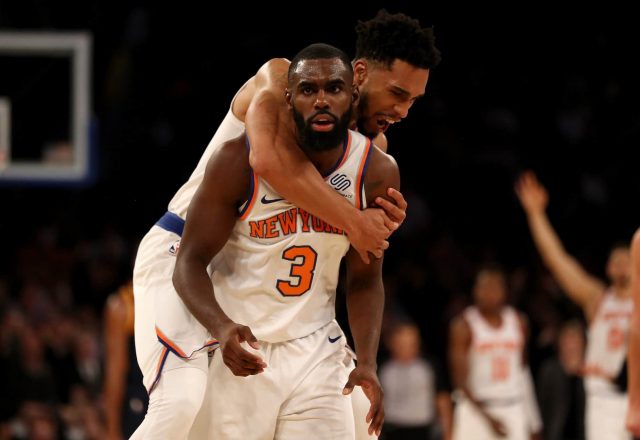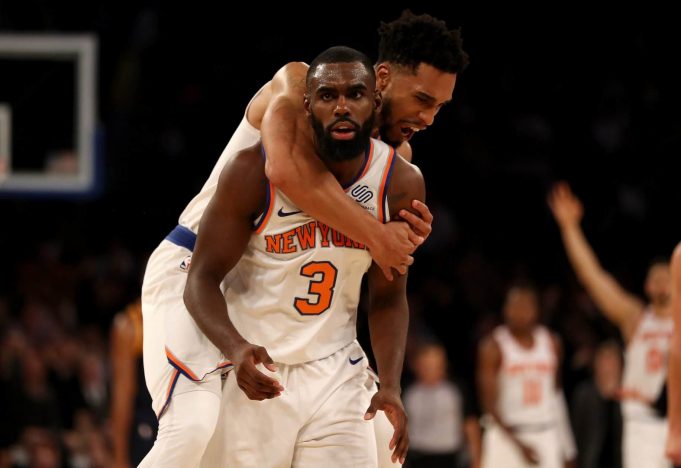 The most concerning issue here is not the injuries themselves; it's how the Knicks overcame them.
Enes Kanter is a fine player. However, good teams overcome that type of loss. The Knicks should be able to defeat the Atlanta regardless of Kanter's presence; they also should be able to put up a better fight at home against the Portland Trail-Blazers, or should they?
Are the Knicks a good team? While there has been some flashes and signs of being a real playoff contender in the East, are they actually competitive? Or has Hardaway and Porzingis just caught fire in the early portion of the season?
It's certainly something to think about; however, it's not necessarily time to panic just yet. It's not the fairest assessment of the last three games without Kanter, however, if the Knicks are truly going to compete for a playoff spot, injuries will happen, and they need to be dealt with appropriately.
Knicks fans have seen too many bad teams over the years, so it's obvious when they see one out on the floor. It would be wise to be cautious about the expectations as this team is currently 10-10 and still an unknown.
For now, keep this in mind. What should be expected of this Knicks team? Is it necessary to boo them off the court when they may not even be a good team? Only time will tell who this year's New York Knicks genuinely are.