A promising 2016 painted the picture of a bright future for New York Mets pitcher Robert Gsellman. An abysmal 2017 season leaves us questioning his value.
Once the strength of the organization, starting pitching has become more of a question for the New York Mets. Entering last season, this club looked to have unparalleled pitching depth, possessing seven major league caliber starters with multiple all-stars mixed in. As the season went awry due to injury and poor performance, we watched helplessly as the 2017 tore away what we though to be this team's security blanket.
At the center of all uncertainty is right-handed starter Robert Gsellman. When he burst onto the scene during the 2016 season, it seemed as if the Mets organization had done it again. Gsellman's promising early returns felt as if the Mets had produced another solid pitching prospect out of thin air, the same way that Jacob deGrom emerged two years prior.
Thanks to an injury to Steven Matz, Gsellman earned his first call-up to the major leagues from Triple-A Las Vegas on August 22, 2016. The very next day, an injury to Jon Niese allowed him to enter his very first major league game. Left knee pain caused Niese (in his second stint as a New York Met) to last only four batters and Gsellman found himself thrust into the fire, inheriting two runners. He allowed those two inherited runners to score, but went on to shut down the St. Louis Cardinals for 3.2 innings. Helping the Mets pull out a 7-4 victory, Gsellman earned his first career win.
Seven starts and 44.2 innings later, the then 23-year-old right-hander posted an ERA of 2.42 with 42 strikeouts and only 15 walks. An ERA+ of 167 was obviously inflated, but alluded to a promising sign of things to come for the young right-hander. The Amazins' were playing with house money at this point. On top of Jacob deGrom, Noah Syndergaard, Matt Harvey, Steven Matz, and Zack Wheeler, they now had Robert Gsellman and Seth Lugo to fall back on.
However, 2017 was the Mr. Hyde to Gsellman's Dr. Jekyll performance in 2016. Entering Spring Training, Gsellman was a candidate for the last spot in the starting rotation. A wave of injuries worked to his benefit and guaranteed him a spot in the rotation to open the season.
Nevertheless, it was evident early on that the former 13th round pick was not the same pitcher that he was one year prior. Maybe it was our fault for placing such high expectations on a player that was still a relative unknown.
His 2016 performance had earned him notoriety as a highly-rated prospect around the league, but the fact of the matter is that 2017 ended up being a very bad year for him.
With a record of 8-7, Gsellman posted an ugly ERA of 5.19 with 82 strikeouts and 42 walks through 119.2 innings pitched. The decreased strikeout rate and increase walk rate immediately sound an alarm when evaluating Gsellman going forward. It was certainly not a year to remember for the California native as 2017 included several relegations to the bullpen and a demotion to the minor leagues. In limited action in 2016, Gsellman was worth a WAR of 1.5 while seeing that number diminish to -0.6 one year later.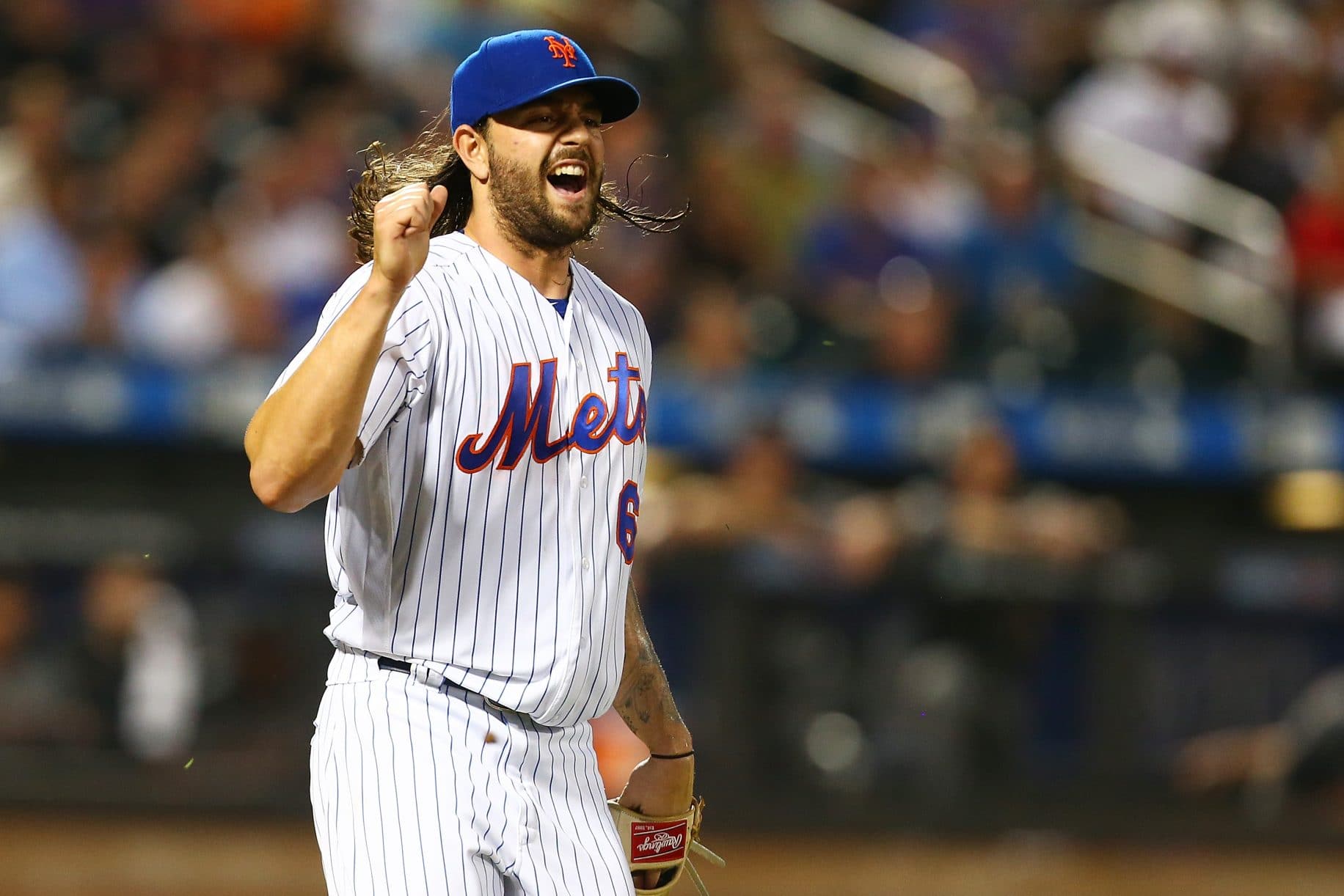 This past weekend, Matthew Cerrone of SNY's MetsBlog reported a list of players that the Mets were most willing to deal. As you can probably anticipate, Gsellman's name was among that list. With the Mets aiming to add a new second baseman, back-end reliever, corner outfielder, and possibly an innings-eating starter, Gsellman has virtually become expendable.
The Mets are not a better team in 2018 with Gsellman in their rotation or even serving as rotational depth. The way the club has thrown his name around loosely in trade talks signals that he is not of much value to Sandy Alderson and his team. Best case scenario for the 24-year-old is a long-relief role in the bullpen, but Gsellman would be hard pressed to even make the roster coming out of camp this year. Unfortunately, Robert Gsellman was a shooting star for this club and his time has come and gone.
The silver lining in all of this is that the organization grasps the true nature of what they have in Gsellman from a talent standpoint. This may motivate the club to push the need to acquire a veteran starter. A lack of faith in Gsellman may even be enough to encourage the reunion with Bartolo Colon that we have all been begging for. Through all of this, we've learned one thing, if this team wants to win in 2018, it cannot be on the back of Robert Gsellman.