Mickey Callaway showed up for his interview with the New York Mets with black binders in tow containing his plans to revamp the club. But did the organization get more than they bargained for when they hired him?
Mickey Callaway, the new manager of the New York Mets is not waiting for the organization to appoint a new "director of high performance," the latest campaign by the front office to convince fans and those in know they have a handle on the preponderance of injuries suffered by players over the last few seasons.
Mickey Callaway has his own plan and he's not waiting to introduce and implement that plan. He's locked and loaded with ideas to transform his team from an underachieving assembly of "players" to what he believes needs to be done — to win.
It's not so much the contents of the plan he has as it is the fact that he has one and is not bashful about moving it forward. This is what you get when you hire someone who has (apparently) very quietly been dreaming of managing a major league team (Brian Cashman, are you listening?).
Callaway is precisely what this dinosaur of an organization needs. He's a mover and a shaker, and when is the last time (Bobby Valentine?) the Mets have had someone like that in a position of power with the ability to change the direction of the team?
In an interview with John Harper of the New York Daily News published today, Callaway explained his plan to rejuvenate his player's training habits. Get a load of this:
"From monitoring hydration levels of players via daily urine samples to having pitchers wear high-tech Motus sleeves during workouts to measure elbow stress, to players filling out daily logs on iPads in regard to sleep and eating habits, etc., the Indians seemed to be miles ahead of the Mets with being proactive."
Motus sleeves … what's up with that?
But in Cleveland where he was pitching coach, it was a tried and true method of reducing injury. In the same article, it's stated Yoenis Cespedes has a "thing" about drinking water. Ergo, the rash of leg injuries due to dehydration and the loss of (basically) a half-season on the field.
Ditto Noah Syndergaard who was allowed to bypass an MRI that probably led to a season-ending injury when the Mets succumbed to his valiant, but futile attempt to pitch in his ensuing start.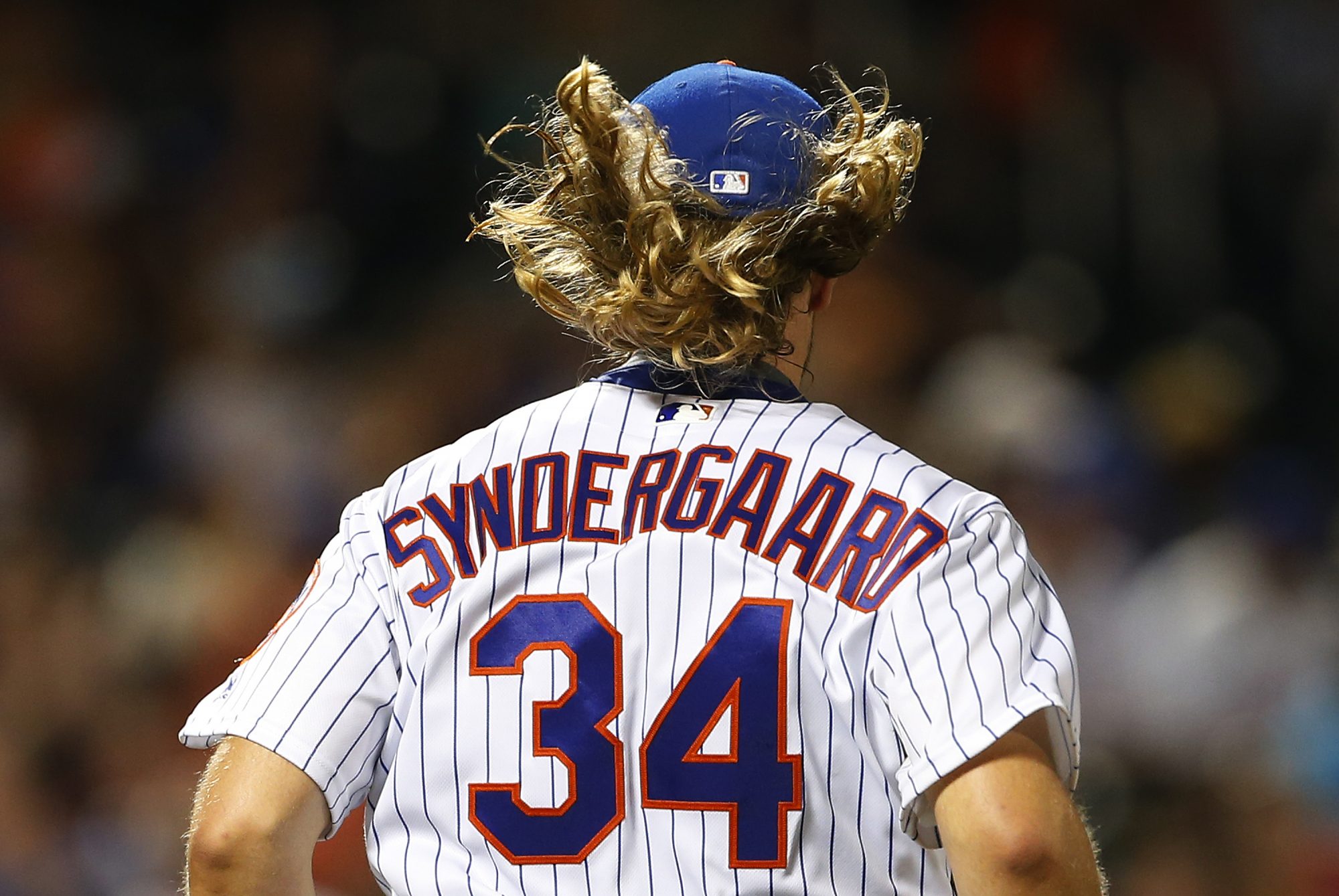 No more. There's a new sheriff in town and Mickey Callaway is the guy who is going to reclaim the ghost town of what has become the Mets.
Ditto Yoenis Cespedes, who seems to have an agenda of his own no matter where he's been. A key question for the Mets and Mickey Callaway is if the new boss can tame the lion in the cage. Cespedes, especially, has proven he can carry any team including the  Mets as he demonstrated in 2015. Terry Collins couldn't reach him last year. Callaway gets his chance this season.
Beyond that though, the New York Mets, and in particular, Sandy Alderson, has never released that much power to a manager. So, will they balk when Spring Training begins and Callaway has his plan in place and ready to execute, at the same time "Wonder Man" has been appointed to be the (stand up please) Director of High Performance for the team?
You can imagine the potential for another disastrous season if that occurs.
The Mets organization needs to ask themselves – what harm can it do to turn Mickey Callaway loose? They were impressed enough to hire him. They need a new direction and it's obviously not coming from the top where the impotent Wilpon Brothers reside, so why not give Callaway (sorry, Sandy) a chance to introduce a forward leading plan to change the culture of the team.
Players are one thing, culture is another.
Teams have won before with less talent than the Mets have. The secret, though, is molding that talent into a winning environment, something the Mets have lacking in (and I dare you to say not) for far too many years, even including the improbable, but fortunate, outcome in 2015 when they battled the Royals for a World Series title.
Quality managers have been known to do more with less than the Mets have. Mickey Callaway just might be the type of manager who can achieve the same thing — if he is allowed to be Mickey Callaway.
Stay tuned, because this one could turn into a real barn-burner.