After missing a significant portion of the 2017 New York Mets season due to elbow injuries, Seth Lugo's mechanics promise more of the same moving forward. 
It's no secret that 2017 was a disastrous season for the New York Mets, especially for their vaunted starting rotation.
Before 2017, Lugo was in the plans to be an important part of the backend of the rotation after posting a 5-2 record with a 2.67 ERA and being a major reason for the team's Wild Card appearance in 2016.
Lugo carried his momentum into the spring, putting up solid numbers for Puerto Rico in the World Baseball Classic—two wins in two games—before running into trouble in the Championship Game.
Soon after that game, Lugo began to complain of arm fatigue and was subsequently shut down by the Mets. That quickly snowballed into a diagnosis of a partially torn UCL in his elbow.
He opted to skip surgery and elect to rehab. But his return to the Mets did not go swimmingly, as he only managed a 4.71 ERA in 19 games.
What is worrisome when it comes to Lugo and his elbow injury lies within his mechanics. Not only are they the mechanics that likely led to this partial elbow tear in the first place, but they continued even after his rehab.
Below is a blatant instance of Lugo exhibiting a problematic arm angle at the plant position of his windup.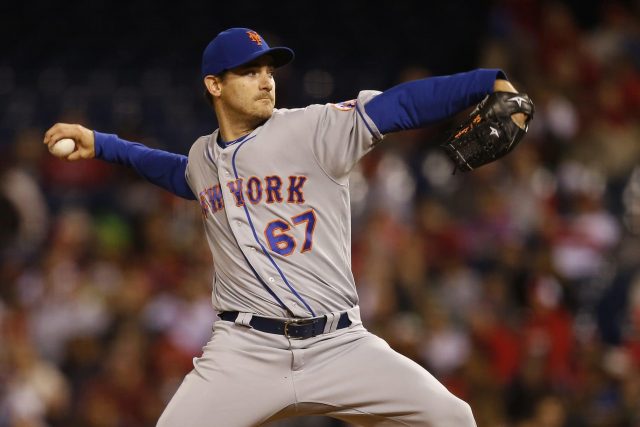 At this point in his delivery, Lugo is on the verge of rotating his shoulders to make his pitch to the plate. The problem becomes how low his throwing arm is positioned at this point.
You see, Lugo needs to now lift his throwing arm up to get the ball higher than his shoulder, to in turn be able to deliver the ball to the plate.
This creates excess motion for Lugo and definitely adds strain to his throwing arm.
His arm needs to be at a 90-degree angle as he twists his torso to deliver the pitch. So it's not necessarily a problem of getting his arm to that desired angle—he does that. It's about the route Lugo's arm takes to get to this position that is creating the issues.
Since Lugo's arm is on a flat plane, that extra motion not only brings with it unneeded exertion, it also takes an added amount of time.
The unnecessary motion adds stress to the arm, which is harmful to elbows and shoulders of a pitcher, but the extra time required to finish his delivery can also cause harm.
Because his arm takes longer to raise as he begins rotating his torso, the overall timing of his delivery suffers. When his timing is subsequently off the mark, he puts himself in a more stressful position to throw from.
Below is another example of Bartolo Colon's arm angle. It makes for a good comparison because he almost exaggerates the perfect arm angle.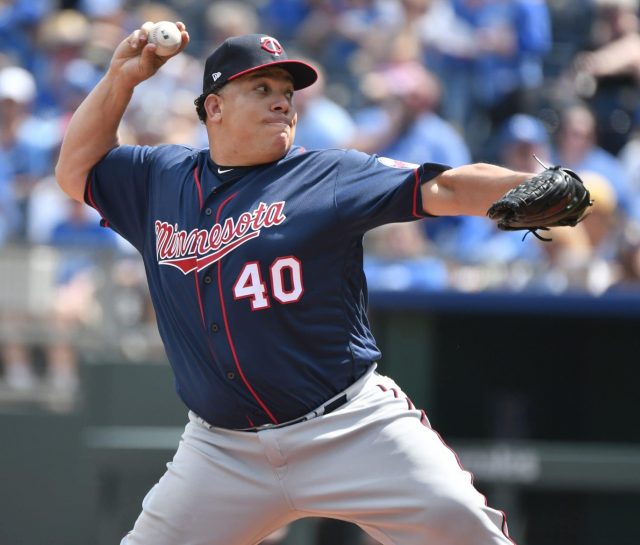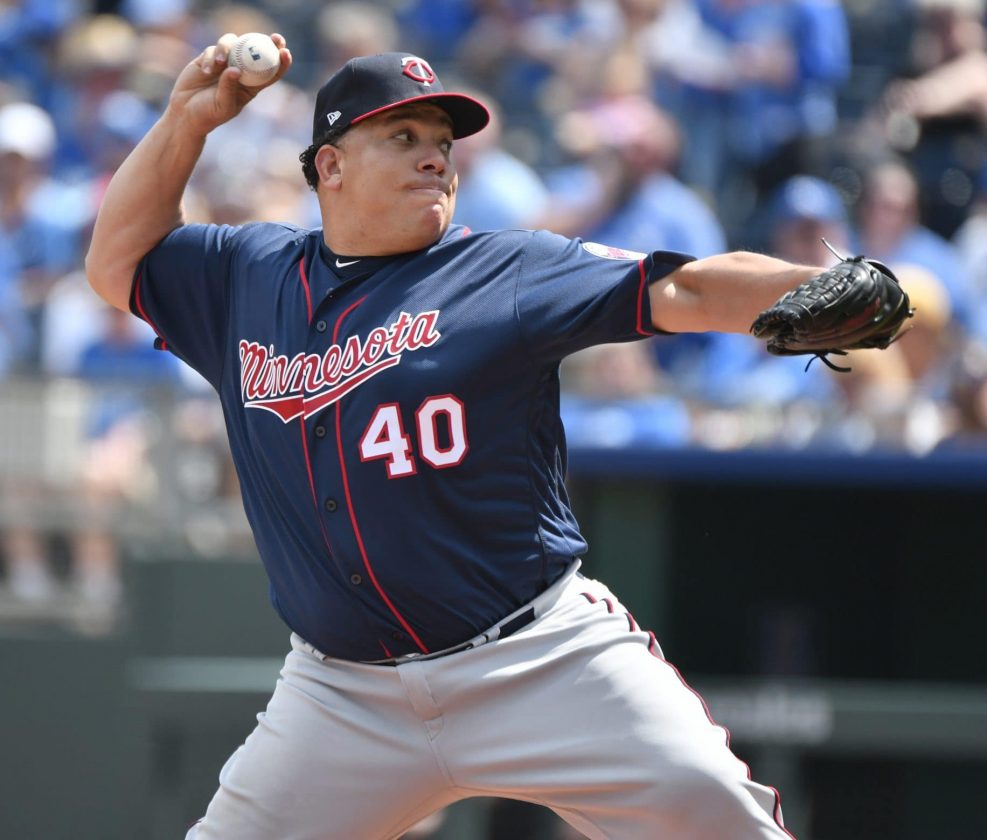 When you compare Bartolo's position to Lugo's you can see that dramatic difference in arm angle. They are both in the same position of their delivery, they are at the point of planting their front foot.
Due to Bartolo's arm angle, he needs no extra movement to get the ball to that 90-degree angle, while Lugo needs to raise his arm 90 degrees from the flat plain to a right angle.
Mechanics like Lugo's are the reason elbow injuries are much more prevalent in today's game. There's a reason Colon has been able to pitch well past the age of 40: Mechanics transcend the ability to throw hard.
If Lugo does not fix his mechanical flaws, elbow injuries will continue to be prevalent in his future. With a former pitching coach (Mickey Callaway) as the team's new manager and new pitching coach (Dave Eiland) in place, maybe Lugo has a chance to fix what ails him.