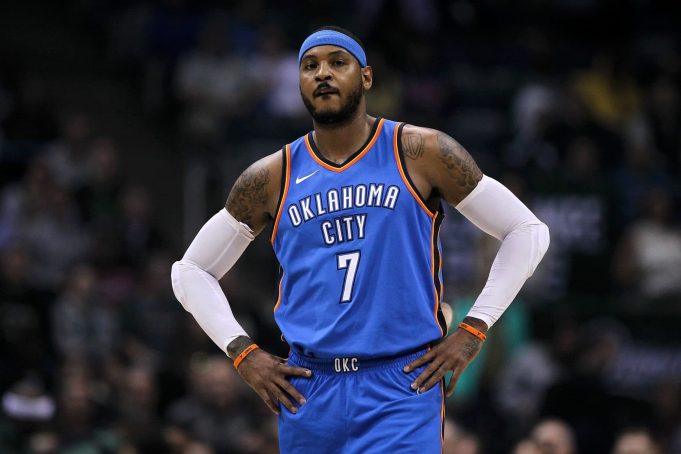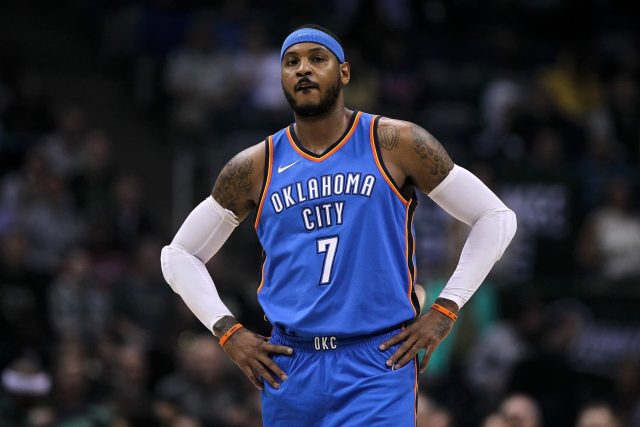 Carmelo Anthony, formerly of the New York Knicks, is now damaging the overall balanced game of the Oklahoma City Thunder with his basketball limitations.
Ouch. Sometimes, film hurts.
The Carmelo Anthony era in New York didn't turn out as once expected. Only one season of 50-plus wins and a sole playoff series win went down during the seven-plus years.
Everything was always blamed on everything and everybody other than Melo.
Phil Jackson was obviously enemy No. 1. Amar'e Stoudemire — the very same S.T.A.T. who put himself in the MVP race early in 2010-11 — melted the rest of the way in a Knicks uniform as soon as Anthony arrived. Even Mike D'Antoni was scapegoated for a bit.
Could Anthony just be the unluckiest man in the history of the NBA or is there actually something in his overall game that leads to poor team play?
Decide for yourself.