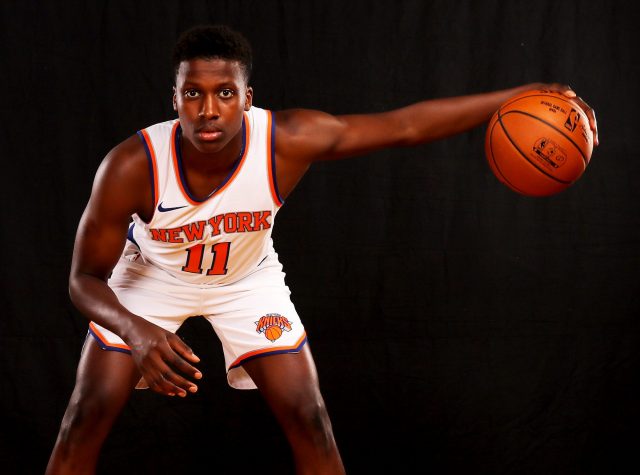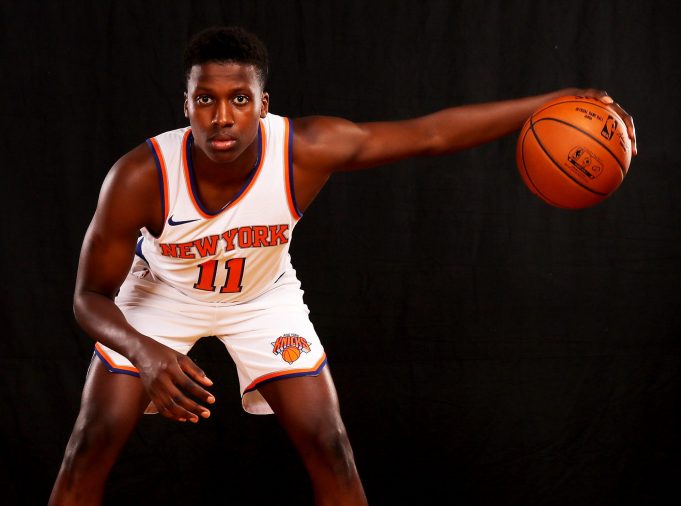 New York Knicks rookie point guard Frank Ntilikina showcased both offensive and defensive prowess late in a win over the Pacers.
Ladies and gentlemen, you've now witnessed rookie point guard Frank Ntilikina down the stretch in an important New York Knicks victory.
On Sunday night, the Knickerbockers completed a double-digit comeback victory over the Indiana Pacers. They took it by the final of 108-101 in thrilling fashion.
Yet again, Kristaps Porzingis led the way with another career-best in points, 40 to be exact. But alongside him in that fourth quarter was young Frank Ntilikina.
Ntilikina, who started the fourth with the second unit, stayed in the game while the comeback was ongoing. He played so well that Jeff Horancek rode him the entire fourth quarter.
Not only did he nail the shot of the game — a three-pointer that provided the Knicks a three-point lead with just over a minute to go — he did so many things, little things that showcased his all-around talents and basketball IQ.
Only better things to come from this young Knicks duo.