Signed originally as nothing more than a presence in training camp, New York Knicks veteran point guard Jarrett Jack has surpassed all expectations.
T
he New York Knicks are right on track, which is weird to say. After trading away star forward
Carmelo Anthony
, and redirecting to developing youth, this team is back to playing basketball.
Aside from watching Kristaps Porzingis dominate the entire Eastern Conference, this year is devoted to developing rookie point guard Frank Ntilikina.
In order to do that, the Knicks signed two veteran point guards, Ramon Sessions and Jarrett Jack. The former on a guaranteed one-year deal, and the latter on the opposite.
For Jack, this is a chance to make an NBA comeback, after failing to recover from knee injuries the last two seasons. He still feels he can contribute to a team like the Knicks.
As he told The New York Post on Halloween, he's still enjoying the ride. Despite a few bumps along the road.
"I love all of it. The highs, the lows — probably the lows more because it really shows the type of character you have in those moments."
Fortunately for both New York and Jack, big man Joakim Noah's suspension has maintained an empty roster spot for the veteran guard. The Knicks' big man will likely return come November 11th, in a home game against the Sacramento Kings.
Jack has until then to prove to New York and the coaching staff that he's deserving of a roster spot. So far, he's done just that.
The Knicks lost their first two games of the season, in which Jack played no part, listed as inactive for both games. He was seen for limited minutes the third game, in which New York lost to the Boston Celtics in a blowout fashion.
Looking to change things up, head coach Jeff Hornacek placed Sessions on the bench and Jack into the starting five. It's changed everything for the Knicks, who are 4-1 since his role was upgraded.
Over the last five games as starting point guard, Jack is averaging a lowly 4.4 points, but a team friendly 6.8 assists per game.
---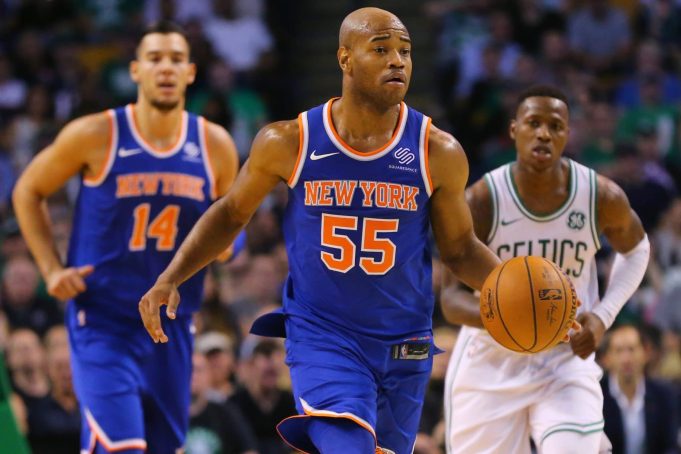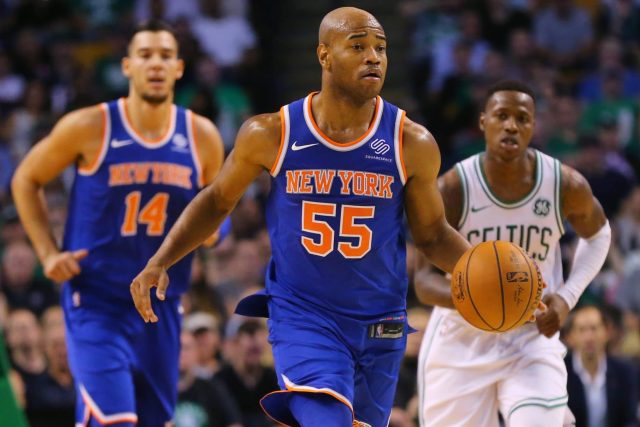 ---
It's been a long time coming, but the Knicks may have found their passing point guard.
Since 2011, when Anthony arrived in New York, no starting guard has averaged more than 5.6 assists per game (minimum 41 games played).
Now, no one's ignoring the obvious. Tis' the season of small sample size, and Jack has really only played 5 games in the starting lineup.
Good start for the home crew.

11-3 lead, Q1. pic.twitter.com/IAUqruF1eb

— NEW YORK KNICKS (@nyknicks) October 30, 2017
It's not unreasonable to think this kind of play can't sustain; but if it did, he may have found a place to properly culminate his career.
After bouncing around from team to team in his thirteen years, Jack can go out on a high note. Assisting New York in mentoring the young Ntilikina, while promoting team basketball along the way.
Jack ? to THJ! pic.twitter.com/ztXrfCGa5V

— NEW YORK KNICKS (@nyknicks) October 29, 2017
Now a problem is presented. If Jack really is the answer at point guard, who do the Knicks trade, or even cut? The simple answer is Ramon Sessions, who despite ability, hasn't seen proper minutes since Jack's emergence.
A look at Knicks numbers under each starting point guard.
Sessions for 3 Games (-45) – 93 PPG, 20 APG, 43 % FG
Jack for 5 Games (+24) – 110.8 PPG, 24 APG, 47 % FG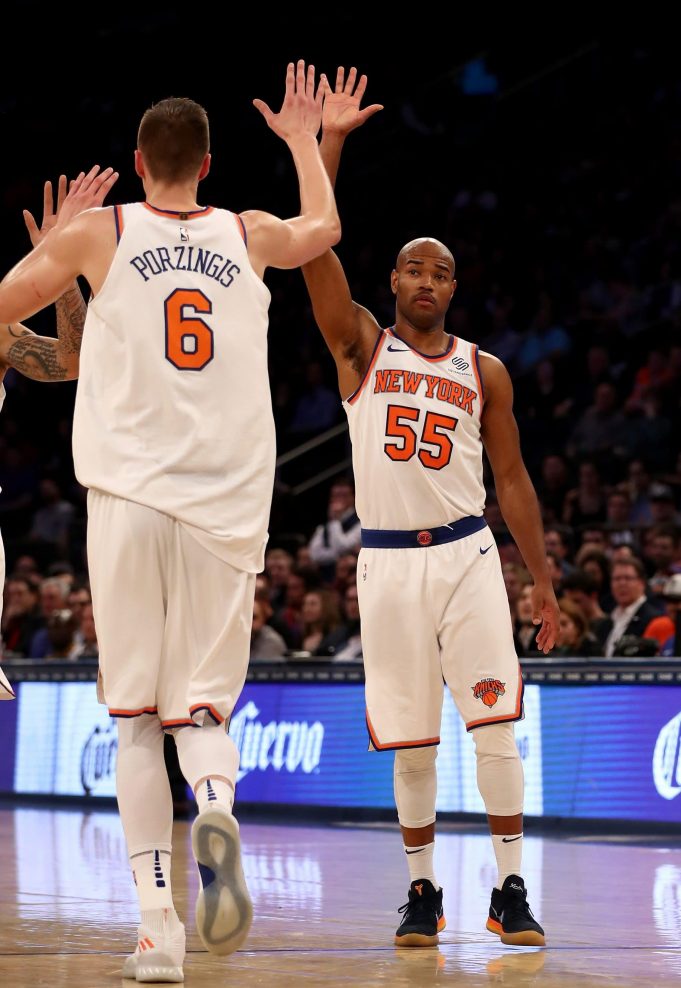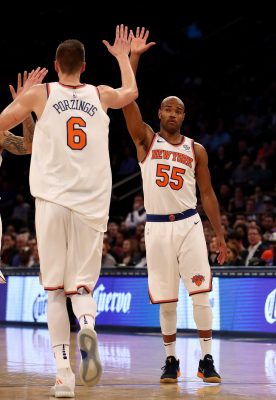 The difference speaks for itself, and hey, maybe Sessions needs more time to blend the offense. It's possible. But right now, looking at these numbers, Jack is nearly turning around the Knicks single-handedly.
(Kristaps averaging 29 points per game is helping too.)
It's hard to think New York won't eat Sessions' veteran minimum to make the roster spot for Jack. The point guard rotation is too much of a cluster as is. Then again, the Knicks have surprised us before.
Other options include finally trading away guard Courtney Lee or center Kyle O'Quinn. Both have been rumored in trade talks for months, with little results or potential buyers released.
New York will have to get aggressive and/or lower their asking price to get this move done.
Where the front office has seemed motivated before in moving Anthony, it's hard to see this being done by the end of Noah's suspension.
---
Jarrett Jack and the New York Knicks are bringing the best out in each other.
While Porzingis and Tim Hardaway Jr are getting the shots up; this veteran is dropping dimes like an elderly woman at the bank.
Watch Jarrett Jack's campaign for a roster spot continue as the Knicks host the Indiana Pacers later tonight. Opening tip is at 7:30 p.m. ET.