New York Knicks 19-year-old Frenchman Frank Ntilikina is now six games into his NBA career and despite facing challenges and having some rough outings he has displayed qualities of an NBA ready player.
The New York Knicks in the minds of many controversially selected the rangy Frank Ntilikina with the eighth overall pick in the 2017 NBA Draft. Despite facing heat from the critics, the Knicks' new front office brass has confidence in Ntilikina and in brief moments he has shown why such faith was and is warranted.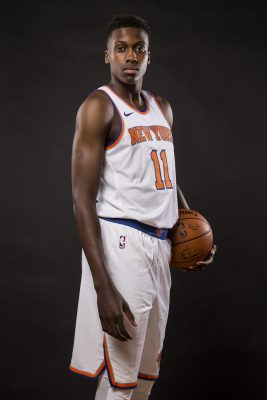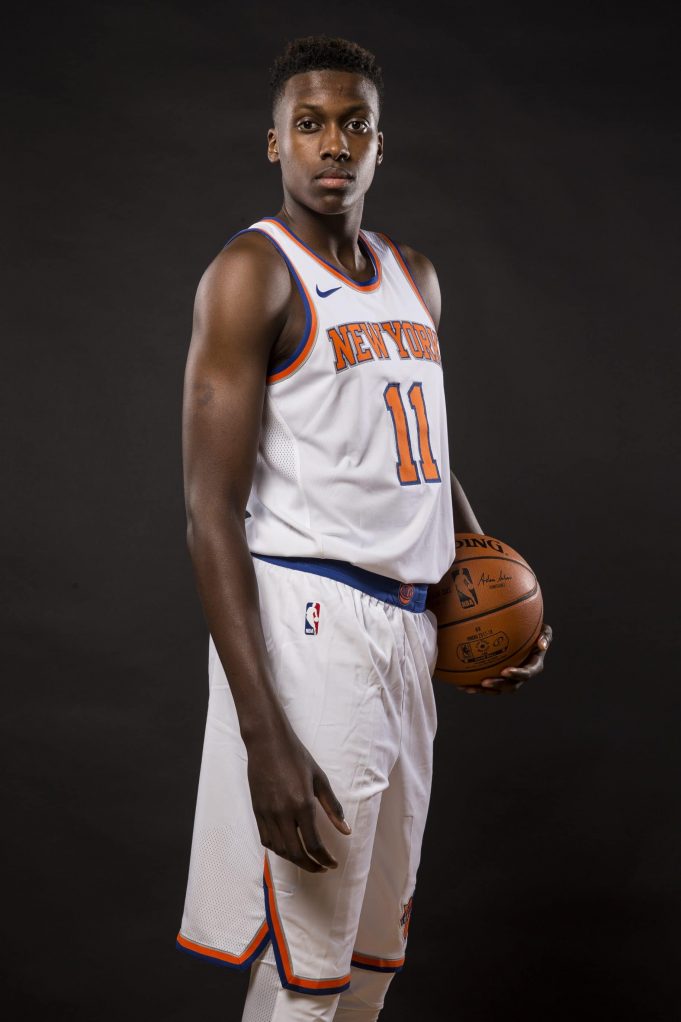 Ntilikina is entering the league with a somewhat NBA ready body which will hold up until he starts to add weight and strength over the coming years. The lengthy guard stands at six feet five inches and has a wingspan close to seven feet and one inch. That is incredible.
Ntilikina's range and reach have already proven to be an asset as he gave 12-time All-Star Dwyane Wade headaches in New York's victory over Cleveland. Moreover, in the Knicks loss to the Houston Rockets, the rookie was tasked with guarding MVP candidate, James Harden.
Ntilikina cleanly stripped Harden twice and forced an airball which drew a warm reception from the Madison Square Garden crowd.  Yes, Harden did pour it on the 19-year-old but that's just James Harden and Ntilikina's 'welcome to the league' moment.
Ntilikina finished the Rocket's game with five steals which according to Basketball-Reference, is the most for a Knicks' rookie since Mark Jackson's seven all the way back in 1987. That is some good company. A statistic however that further shows Ntilikina's defensive nature is that he is averaging 2.6 deflections per game which leads the rookie class and is the same number as reigning defensive player of the year, Draymond Green. Again, good company.
The Frenchman mightn't be the strongest player right now but his ability to just cause chaos with his hands holds him in good stead.
So far this season, Ntilikina has been the consulate team player on the offensive end. For the most part, the first year guard has looked to execute head coach Jeff Hornacek's up-tempo style of play in that he always has his head up and looks to make the advance pass quickly up the floor, in a similar vein to fellow rookie, Lonzo Ball.
In his limited action of 17.8 minutes per game, Ntilikina is dishing out 3.5 assists per night with a career mark of eight assists in the loss to Houston which was the epitome of his nature. Albeit garbage time, Nitlikina moved the ball quickly after a turnover or rebound and found fellow rookie Damyean Dotson for easy baskets. He also manipulated the pick and roll fairly well for a rookie, making the correct reads and also having the ability to drive and then find cutting teammates.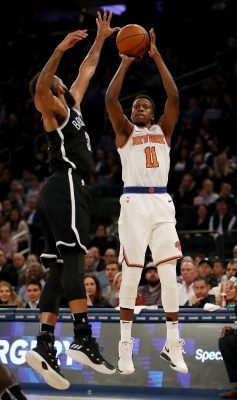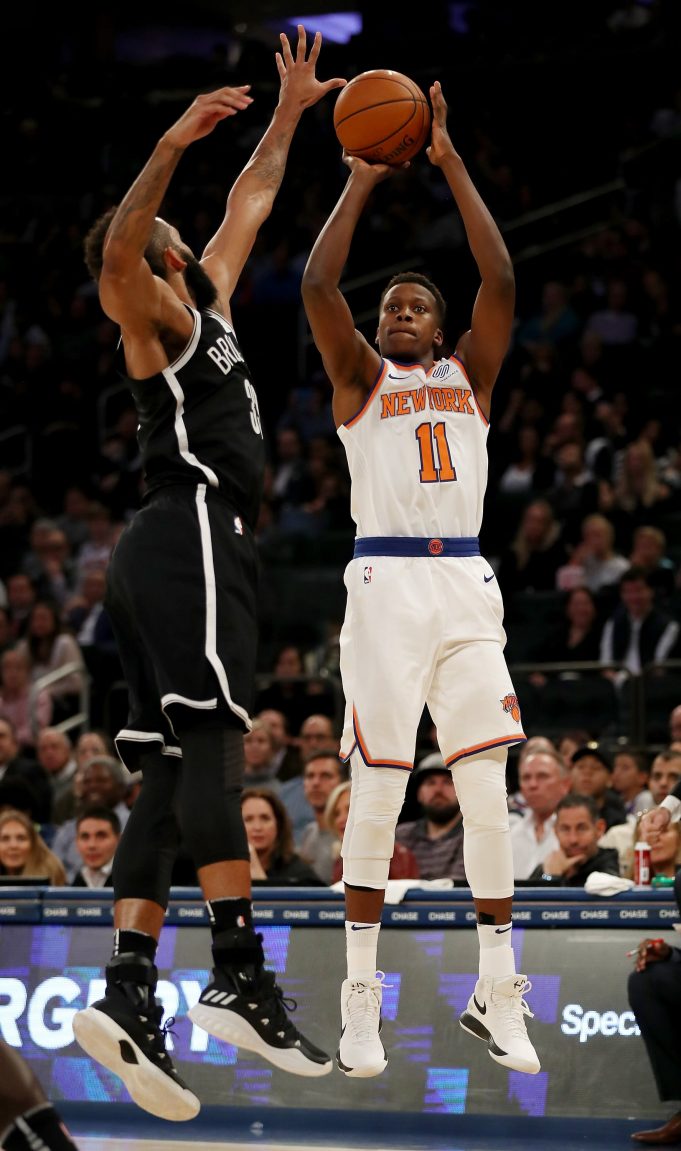 Ntilikina is yet to shoot the ball well from the perimeter however his stroke is not broken and it is more just a matter of finding a rhythm. His career high at the moment is nine points which came against Brooklyn and in that matchup, he showed that his jumper is solid. It also bodes well that he has confidence in his stroke; Ntilikina isn't afraid to launch if his man attempts to hide under the screen or play cat and mouse to get a relatively uncontested mid-range jump shot. Again, it just comes down to repetitions and finding your feet.
It is difficult to predict how Ntilikina's rookie year will pan out; it seemed like a foregone conclusion that'd he'd become a starter eventually but will Jarrett Jack fall off a cliff? Will he continue to have nagging injuries forcing New York to take a careful approach? Will he hit and not make it through the so-called rookie wall? All questions aside, the small glimpses from Ntilikina do show a competency at the highest level and promise for the future and even possibly this season.