The New York Mets have signed some free agents over the years that, while it looked like a good idea at the time, turned out to be awful.
When it comes to free agent signings, the list of 'busts' for the Mets is certainly lengthy. Putting together a group of players that merit special consideration as the worst in recent memory is a trying task.
Instead of ranking these players, we've chosen the signings that belong in a league of their own. The criteria for picking players to occupy the 'biggest bust' tier included performance, notoriety, situation, and effect on the organization.
These players not only underperformed for their pay scale but also achieved an infamous level of failure on the Mets in situations where they were relied upon heavily.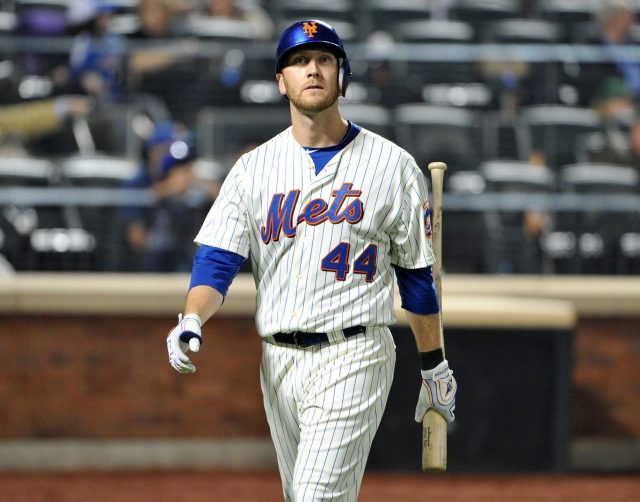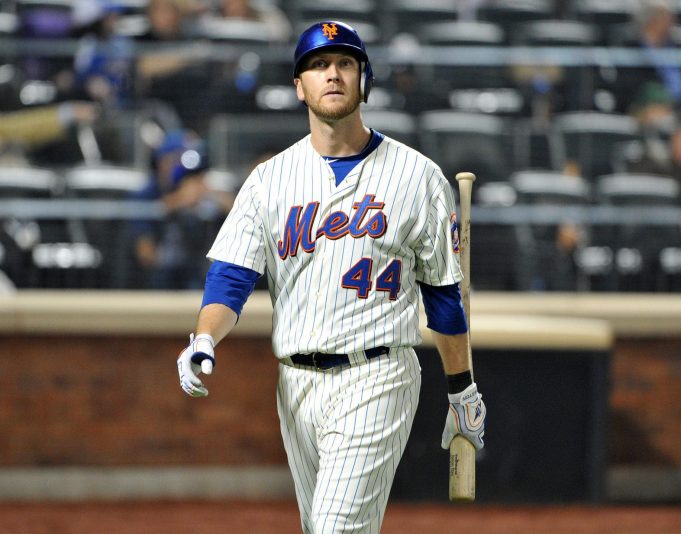 Even without the bias that comes with being the most recent busts, Bay still takes the cake as an abject failure for the Mets.
We all know the story, a 36-home run, All-Star season for Boston in 2009 made Bay one of the top available free agents heading into 2010, and it landed him a four-year $66 million deal with the Mets.
The team was just coming off of multiple historic collapses and an injury-riddled 2009 season, and after the promise the team displayed in 2006, general manager Omar Minaya was looking to make the team relevant again.
They needed Bay to come in and help David Wright stabilize the lineup.
Bay came nowhere near meeting expectations. He hit .259 with six home runs, 47 RBI and a .749 OPS in just 95 games, spending lots of time on the disabled list.
With the Mets winning just 79 games in 2010, Minaya was soon ousted and Bay's contract continued to be an albatross.
Bay was never able to play more than 109 games in a season for the Mets. He finished his three-year tenure hitting just .234 with 26 home runs, 124 RBI and a .687 OPS.
Bay is by far one of the most notable busts in Mets history and for good reason.
Another Minaya gift was Castillo, the Mets' notorious second baseman from 2007 to 2010. Castillo was acquired from the Twins during the 2007 season and was then re-signed by the team to a four-year, $25 million contract.
Castillo was supposed to bring a solid bat and strong glove to the Mets infield, but his stint was defined by injury and failure. In 2009, Castillo managed to fall down the dugout steps and sprain his ankle, summing up just how miserable his time with the Mets was.
Castillo played 147 games in 2009, which was by far the most he would ever achieve in his Mets tenure. He went on to fail at playing in even half the season's games in 2008 and 2010.
When he was on the field, it was hard to understand why, considering he brought no power to the table and failed to hit over .250 in two of his three seasons in Flushing.
And then there's that one moment that may be the worst of the worst in Mets history.
Now we move on to some of Sandy Alderson's mistakes. In what was a frugal time for the Mets front office, Sandy decided to attempt to rebuild his bullpen with the signing of Frank Francisco to a two-year, $12 million deal in 2011.
It doesn't seem like much of a financial commitment now, but at the time, with the organization's notorious money issues thanks to the Bernie Madoff scandal, Francisco was considered a high-profile signing for the Mets.
In many ways, Francisco is a poster child for Alderson's failure to build a quality bullpen with the Mets.
He was supposed to bring stability to the back end of the "new-look" bullpen, but instead only mustered a 5.53 ERA and lost three games in 2012. The Mets decided that, after he made eight appearances in 2013, they'd had enough and released him in May.
Francisco's failures in those two years helped land the Mets bullpen as one of the worst in the league.
To this day, Alderson has yet to put together a quality bullpen.
The cagey veteran signed a two-year, $21 million deal to come to Flushing. He was supposed to help the team take the next step, and as one of David Wright's closest friends, improve things in the clubhouse.
The left fielder couldn't provide even adequate defense and his power numbers suffered significantly, as he hit only 10 home runs in 117 games. In 2014, he hit 10 home runs in just 49 games.
Injuries limited him to just 117 games with the Mets. He decided to retire after the 2015 season.
"I just knew I wasn't going to be able to give what I expect myself to give out on the field," Cuddyer said on a conference call, per MLB.com's Anthony DiComo. "I knew I could still bring leadership, and still bring qualities that can contribute. But I take a lot of pride in playing the game the right way, and playing the game the way that I know I was capable of playing. I didn't feel like I could bring that anymore. And with great humility, I made the decision."
Bonilla has become a sensation due to his second contract with the Mets, which worked out about just as well as his first deal with the team did.
The jokes come every year on July 1, also known as "Bobby Bonilla Day," when the Mets pay Bonilla $1.19 million.
After hitting just .160 in 1999 and clashing with manager Bobby Valentine, the Mets didn't want him any longer. They certainly didn't want to pay him the $5.9 million he was due for the 2000 season.
So they worked out a deferred deal that would stretch that $5.9 million over a number of years—33 to be exact. While the interest rate began accumulating in 2000, the Mets didn't make their first payment until 2011.
Basically, Bonilla turned $5.9 million into nearly $30 million—by agreeing to not play for the Mets.
The Mets decided to make a splash in the international market with Kaz, signing the Japanese star to a three-year, $20.1 million contract in December 2003.
His first season—which featured a home run in his first at-bat—was solid, as he hit .272 with a .727 OPS and finished sixth in the National League Rookie of the Year voting.
But it could have been better, as injuries limited him to 114 games in 2004 and just 125 between 2005-06 before the Mets traded him to Colorado in June for Eli Marrero.
Not only did he fail to produce on the field, but Kaz playing shortstop also prohibited Jose Reyes from playing the position early on in his career.
After signing a four-year, $11.95 million deal with the Mets in 1991, Coleman came to the Mets with the expectations of replacing Daryl Strawberry in the outfield.
Coleman had blind speed, which helped him compile over 300 steals in his first three seasons. But, when he made it to the Mets he stole just 99 bases in three years with the team.
His time with the Mets came to an end due to legal problems in Los Angeles after he injured children in a firecracker incident.
It was a nasty divorce from a player who was a clubhouse cancer and once injured Dwight Gooden with a golf club.
Ultimately, signing Coleman forced the team to clean house due to the dysfunction in the clubhouse. Coleman was one of the main culprits.
Dishonorable Mentions
These three players did not make the cut, but round of the back end of the 10 biggest busts in Mets history: