On the same night that Hall of Fame starter Sandy Koufax threw out the opening pitch at Dodger Stadium, fellow Jew Alex Bregman hoisted the Commissioner's Trophy.
For those who don't know, legendary Dodgers starter Sandy Koufax declined to pitch Game 1 of the 1965 World Series against Minnesota and chose to observe Yom Kippur, a Jewish religious holiday. After the Dodgers lost Game 1, Koufax allowed just two runs over six innings in Game 2, but his offense didn't back him up, and the Dodgers fell to 0-2 in the Fall Classic.
After winning two-straight games, the Dodgers tied the series at two. Koufax took the mound in a pivotal game five and was the difference-maker, much like Astros infielder Alex Bregman was last weekend. 
Koufax threw a complete game shutout, gave his team the series lead and continued to prove that Jewish players can dominate baseball. This past Sunday, Bregman continued to write the story by becoming the first Jewish player ever to hit a walk-off in the World Series, singling in outfielder Derek Fisher and providing Houston with the 13-12 win in the 10th inning of an instant classic.
While both players dominated in their respective Game 5's, they also did in the winner-take-all game seven that their oppositions forced.
Half a century ago, the Twins won Game 6 and forced Game 7. On just two days of rest, Koufax started and threw a three-hit shutout to clinch a World Series title for the Dodgers. Koufax would earn his second World Series MVP award.
Although Bregman didn't receive the same recognition as Koufax, he played a key role in helping Houston score their first run of the game Wednesday night, and his defensive stability throughout the postseason is notable. Over 17 postseason games, Bregman boasted a ridiculous .962 fielding percentage and made the hardest plays look easy.
After a leadoff double from series MVP George Springer, Bregman advanced him all the way home after forcing Dodgers infielder Cody Bellinger to make a bad throw to first that would get behind starter Yu Darvish. Bregman then stole third and scored on an Altuve groundout.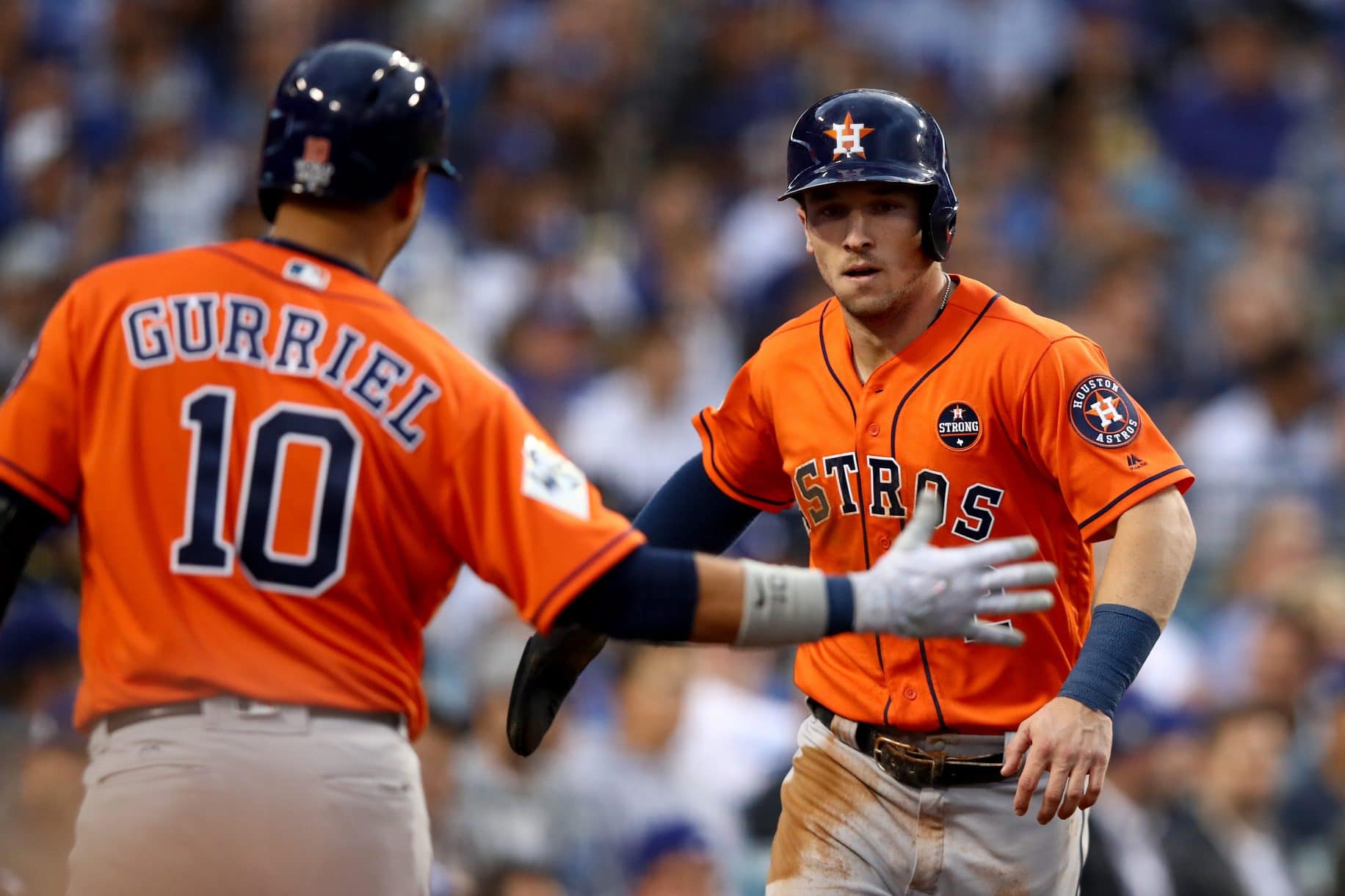 The reason why Bregman wasn't considered for series MVP was due to just how dominant Springer was throughout the series. Springers' five home runs in the Fall Classic made him the first leadoff hitter to win the WS MVP since David Eckstein 11 years ago who hit only two homers over the course of the entire 2006 season.
In his first full MLB season, Bregman hit a strong .284 with 88 runs, 19 home runs and 71 RBIs. On a Houston team that boasts arguably the most talented offense baseball has to offer, Bregman's consistency on both ends during the postseason will not be forgotten. The 23-year-old ended his magical 2017 postseason with 11 runs, four home runs and 10 RBIs.
Like Koufax, most didn't expect Bregman to be a franchise-altering talent when he debuted in July 2016. After a phenomenal 2017 season, it's safe to say that Bregman's ceiling is where Koufax sits now, in Cooperstown.