As the New York Rangers struggle through the season at 1-5-1, the face of the organization, Henrik Lundqvist, seems lost. What happened?
T
he New York Rangers continue to lose close hockey games and with that comes some unusual stats for starting goaltender
Henrik Lundqvist
.
His record this season is 1-3-1 with a 2.82 goals against average and a .914 save percentage. Henrik has had 30 wins or more in every season he has been with the Rangers with the exception of the NHL lockout season in 2012-13 in which he won 24 games.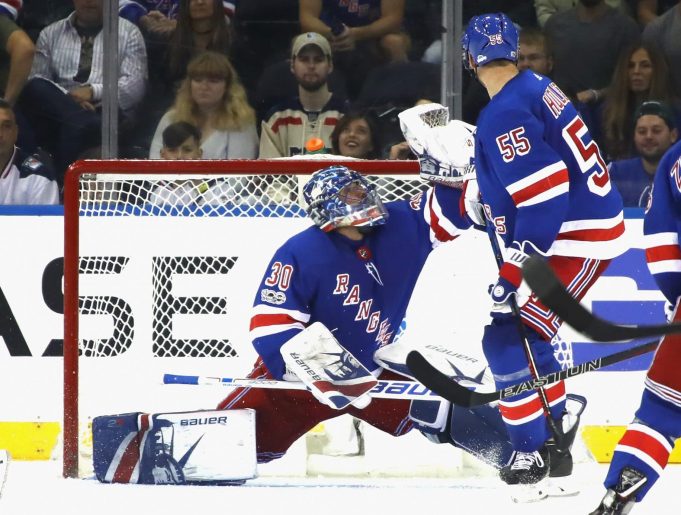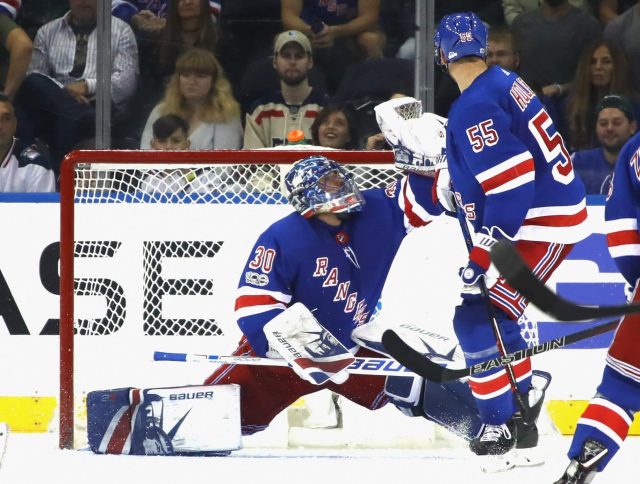 With the season so young and the team failing to find any identity or chemistry, the weight of the team has fallen on Henrik. Unlike seasons past, he seems to be fighting off more shots than usual. His confidence seems low where you would think he would be the one player to lift his teammates up. Over the past few games, he has let in some suspect goals, which is unlike the "King" we are used to seeing.
For example, take a look at these three goals that were scored on Hank in the Rangers OT loss to Pittsburgh on Tuesday Night.
On the Penguins opening goal by Phil Kessel, he let in a rising high shot to the stick side. Kessel has an incredible shot, but still, this is a shot we have seen Hank make many times before.
Isn't it beautiful? ? pic.twitter.com/A4ISywS50P

— Pittsburgh Penguins (@penguins) October 17, 2017
Then former Ranger Carl Hagelin scored a goal that by Lundqvist's standards should have been stopped. He was beaten to the glove side from in close.
He waits… He waits… HE SCORES SHORT SIDE! pic.twitter.com/5N0ZI3aKds

— Pittsburgh Penguins (@penguins) October 17, 2017
Then came the killer goal with less than a minute remaining in the game. Sidney Crosby beat hank banking a shot off Lundqvist's pads.
That Crosby guy is pretty good at hockey, eh? pic.twitter.com/drLRT3YHKX

— Pittsburgh Penguins (@penguins) October 18, 2017
If the Rangers want to get back on the winning track, their leader is going to have to find his game. No one is harder on Henrik Lundqvist then Henrik Lundqvist. With that, the team can't move forward until he finds out what is wrong with his game. These goals he let in against Pittsburgh probably cost the Rangers a win Tuesday night.
Is his struggle just part of the slump the entire team is surrounded by or is it something more. Has the window began to close on Henrik, with father time biding his time until he comes and sweeps the King away.  Only time will tell.