It is no secret that Robert Gsellman's sinker experienced major regression this season, so let's explore why so the New York Mets can understand. 
R
obert Gsellman exploded onto the scene in 2016 to help the Mets push for a Wild Card berth down the stretch of the season. He was given an opportunity, because of an injury-plagued starting rotation.
He dominated hitters in 2016 to the tune of a 2.42 ERA and was in line to possibly start Game 1 of the NLDS had the Mets gotten past Madison Bumgarner and the San Fransisco Giants.
Entering the 2017 season, Gsellman was being counted on as a trusted back of the rotation starter. Unfortunately, he was anything but trustworthy this year.
So what changed? First, we'll start with the numbers, which weren't pretty.
Gsellman went from striking out 8.46 batters per nine innings to 6.17. He also went from a 54.2 ground ball percentage to a 49.3. And finally the most eye-popping statistic, his HR/FB% inflated from 3.6% in 2016 to 14.4% in 2017.
All these statistical regressions serve to tell us one thing, Gsellman's sinker was downright ineffective this year. And FanGraphs pitch values back up that sentiment, rating the pitch a 0.5 value in 2016 and a -4.0 in 2017.
It comes as no surprise that a pitch like the sinker which Gsellman uses nearly 45 percent of the time, regressing caused a dip in overall performance.
Now that we know that the sinker was the culprit, let's take a visual look at what might have caused such a debacle.
Spring Training (top) vs. June (bottom) 
It was an admittedly tough campaign for Gsellman, he landed on the disabled list and in the organization's doghouse due to his own comments. As you can see below his mechanics from March to June, right before the injury, are inconsistent.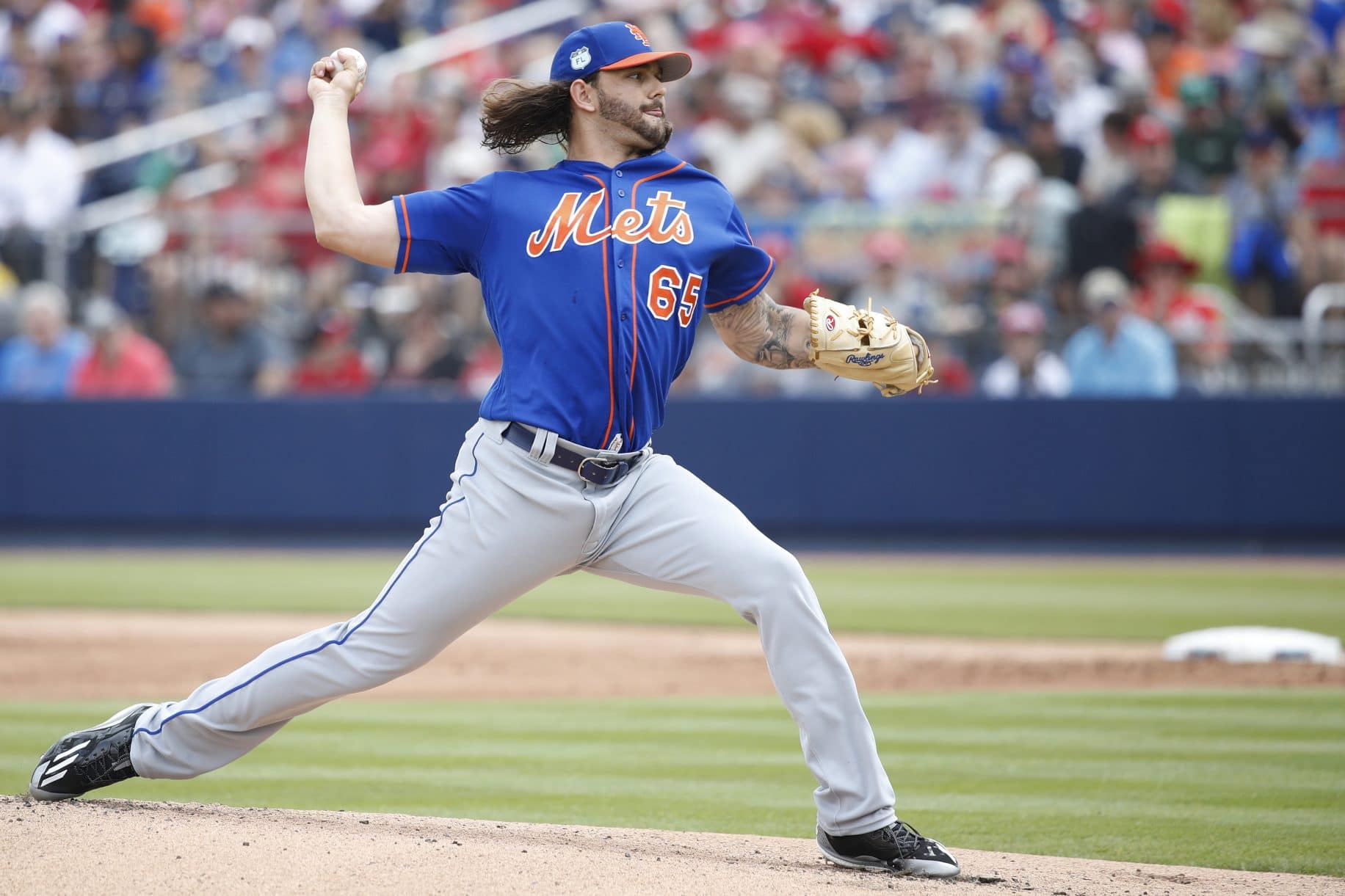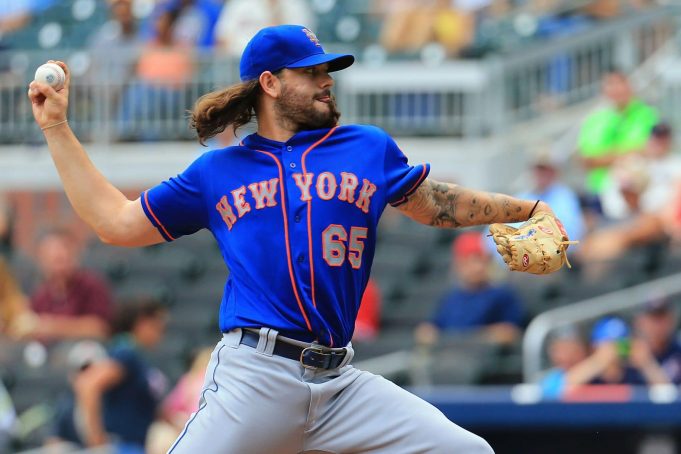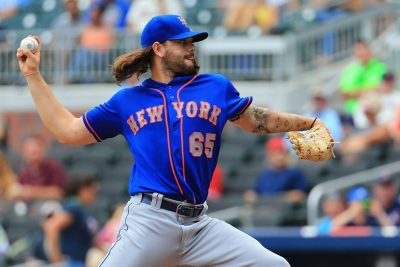 Gsellman's arm angle is the most notable difference. He is sporting a strong 90-degree angle in Spring Training, however just a few months later his arm angle has turned into an obtuse angle.
Another inconsistency to take note of is his shoulder plane. In Spring his shoulders are on a much more flat plane, yet in June his glove shoulder is elevated which relates to the low throwing elbow position.
When Gsellman's elbow dips it has a severe effect on his sinker's ability to sink. The sinker is a friction based pitch that requires a pitcher to stay on top of the ball and generate spin through his finger placement.
When Gsellman's elbow dips, it can lead to him getting on the side of the baseball, or "cutting" it. In this instance, the pitch loses its downward late movement and becomes a batting practice fastball.
When Gsellman's mechanics were clean in Spring Training he was in 2016 form, working into the fifth inning against the Nationals allowing just one run.
Although the difference in his mechanics may look minuscule, it makes all the difference. When Gsellman has it right, his mechanics look as clean as some of the elite sinkerball pitchers.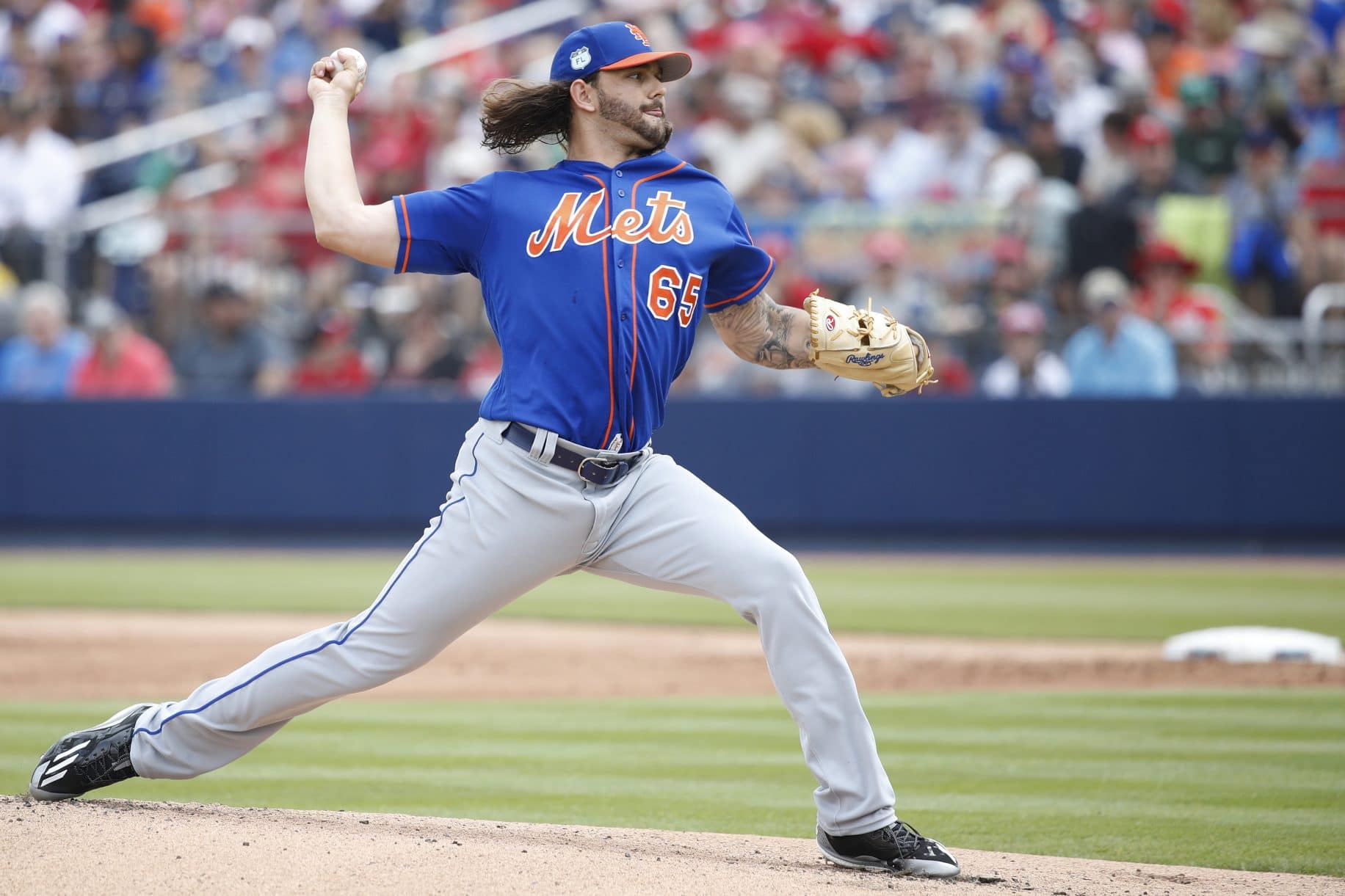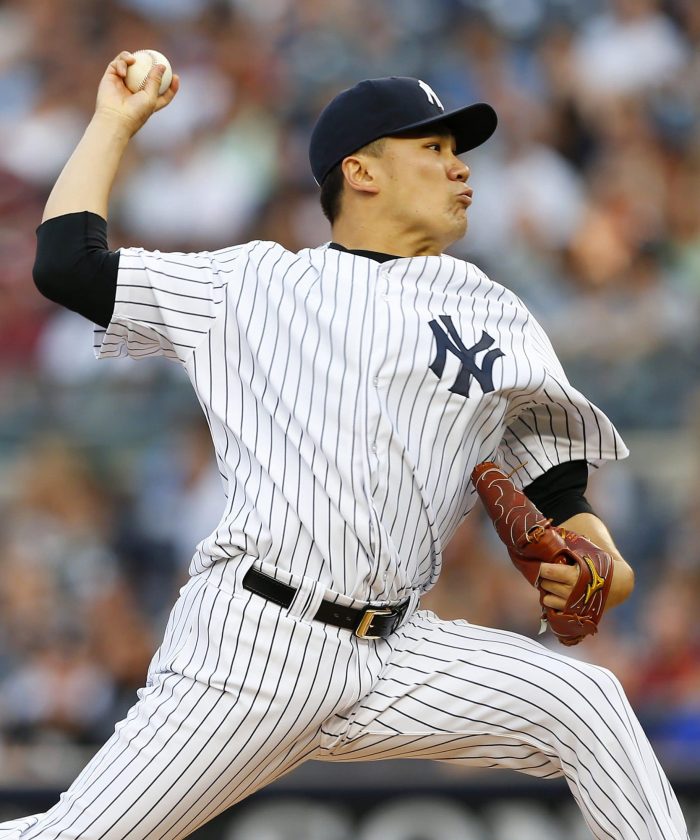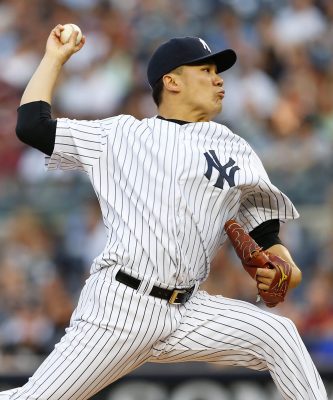 Tanaka is one of the premier sinkerball pitchers in the MLB today. The arm angles both pitchers employ are noticeably similar.
Also, make sure to take a look at the comparable shoulder planes. It's important for any pitcher to stay on top of the baseball, but for sinkerball pitchers it is imperative.
Sinkerball pitchers rely on the sinker to comprise most of their repertoire, which makes it even more problematic when the pitch is not sinking at a desirable level.
Gsellman will never be able to throw every sinker perfectly, but cleaning up his mechanics may lead to a more consistent primary offering, and more consistent success come 2018.