Much has been made about the deterioration of Matt Harvey's performance, but the real issue lies in his mechanics. 
M
att Harvey's career has always been dominated by highs and lows. He was majestic during the Mets' 2015 World Series run, and downright pathetic in September this year.
Lately, the once-dominant right-hander has turned into a model of inconsistency. The answer has always been there, as Harvey has maintained that his mechanics have been the issue throughout this process of trying to reinvent himself to All-Star form.
The mechanics talk undoubtedly let a bad taste in the mouth of Mets fans. I mean how hard could it be for pitching coach Dan Warthen and Harvey to work through these minor adjustments?
The problem is that while the adjustments may seem minor, they're not. Making them in-season, while working through multiple injuries, is downright impossible.
But this offseason, Harvey will have to recreate his mechanics. Warthen may be out as Mets pitching coach, but we've identified the issues—and the flaws—that he needs to correct.
Power Position
For pitchers—especially flamethrowers and power arms—one of the most important positions in your pitching motion is the power position.
Every pitcher has a unique windup, but at the end of the day, every pitcher needs to get to this point.
The ability to repeat this portion of the delivery affects a pitcher's velocity and command. Below are examples of Harvey's inability to repeat his 2015 power position successfully.
2015 World Series (top) vs 2017 (bottom):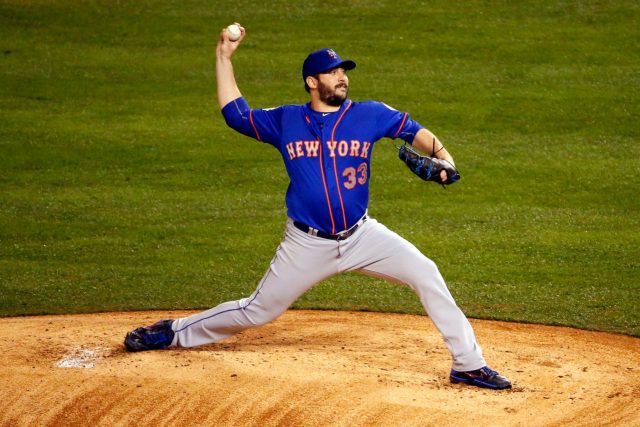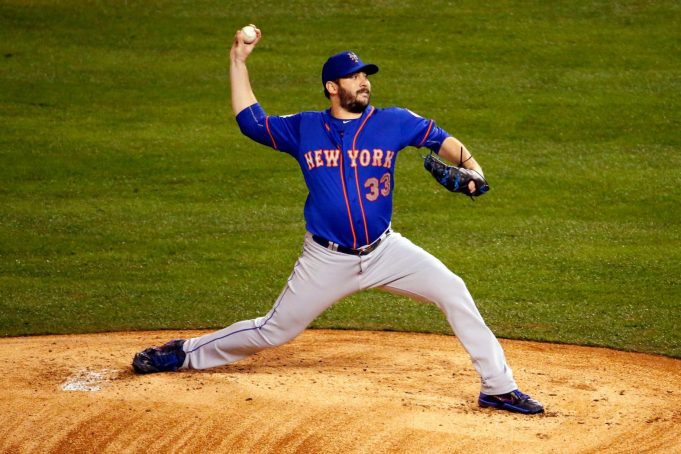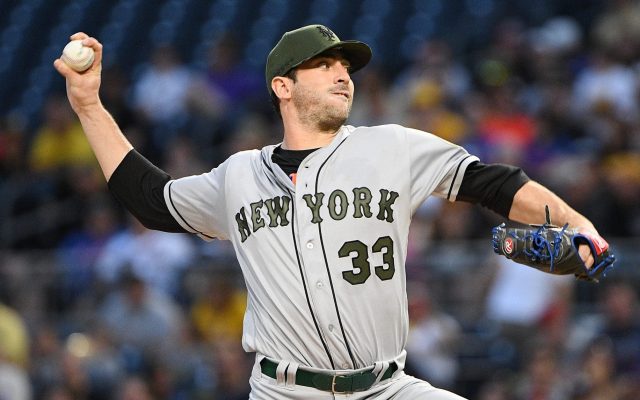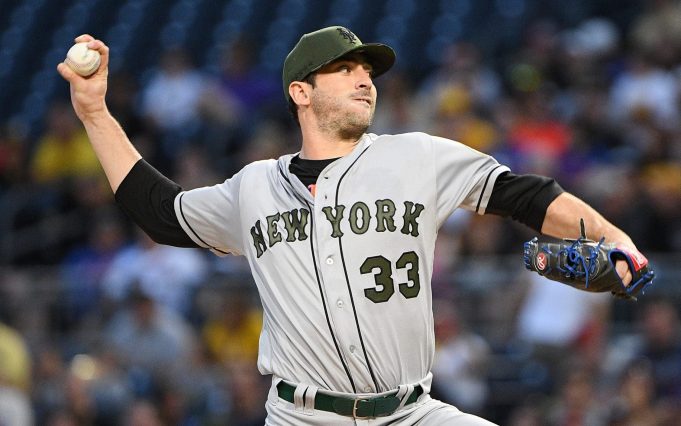 Let's start with the front end. In the 2017 image, Harvey's glove is positioned on a flatter plane, which is due to his left arm being straighter and extended on a flat plane.
Continuing to work our way up his left arm we can see that his left shoulder in 2017 is significantly elevated above his right throwing shoulder. When we compare to 2015, we see that his shoulders are on a powerful, square, flat plane.
Because of his left shoulder elevation in 2017, Harvey's throwing shoulder then dips to a lower angle. This reactively causes his throwing arm to rest in more of an obtuse, open angle.
In 2015 when Harvey was on top of his game we can see a nearly perfect 90-degree angle made by his throwing arm in the power position. Meanwhile in 2017, when his performance was reeling, his arm is more at a 110-degree angle.
Consequently, notice how the ball in 2015 is located above his head, but below the top of his hat in 2017. This is a significant mechanical issue, one which affects his power and release point.
Release Point 
Now that we've seen the flaw in Harvey's 2017 power position,  let's examine the inconsistency in his release point.
One of Harvey's best traits as a pitcher was his extremely repeatable release point. Repeating your release point as a pitcher is essential for keeping hitters off balance.
If a pitcher can throw his fastball and offspeed offerings from the same release point, he can create deception and maintain command.
Let's look at examples of the good Harvey and the bad Harvey.
2015 NLCS vs 2017 – Good: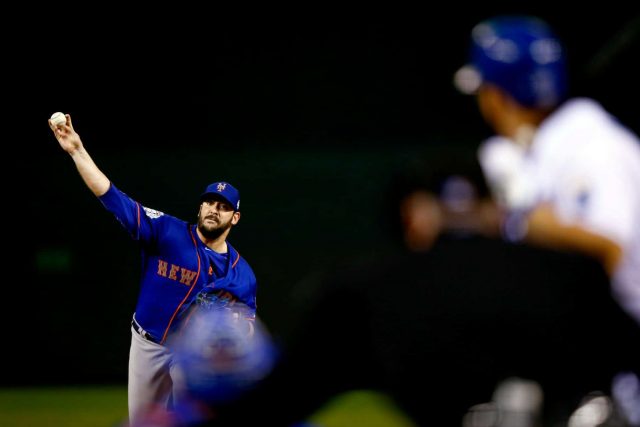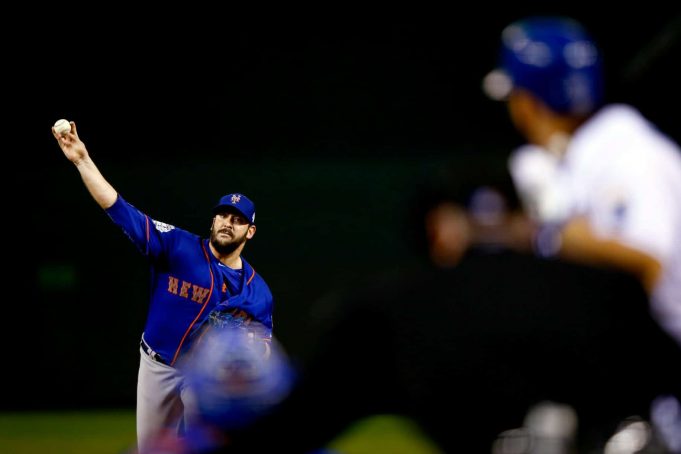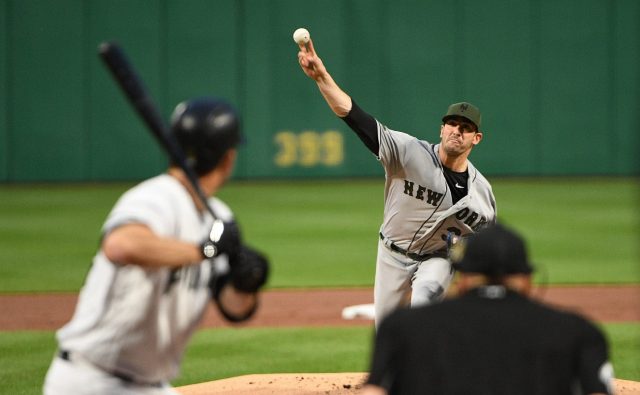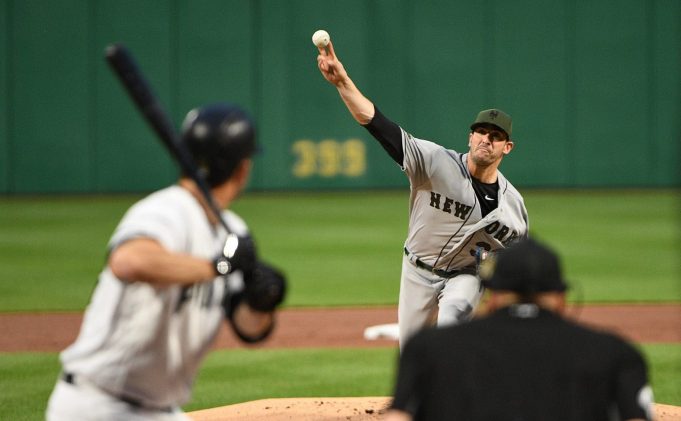 Besides the uniforms, there's not much different about these two pictures. The arm angle, head position, and shoulder plane couldn't be better replicated.
It's funny how that works because the bottom image is from Harvey's start on May 28 against Pittsburgh. He threw six innings of one-run ball with four strikeouts, resulting in a win and his best outing of 2017.
Now the bad.
2015 NLCS vs 2017 – Bad: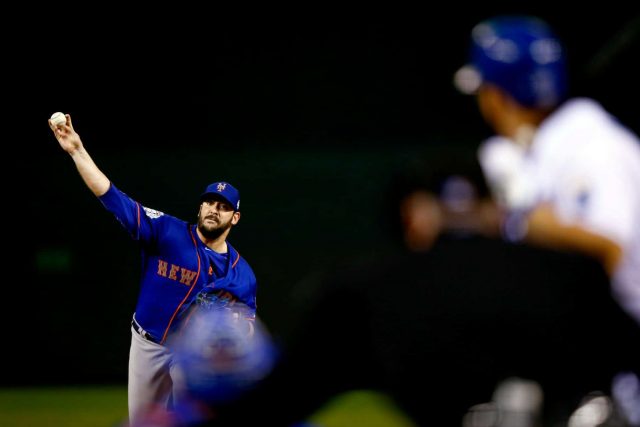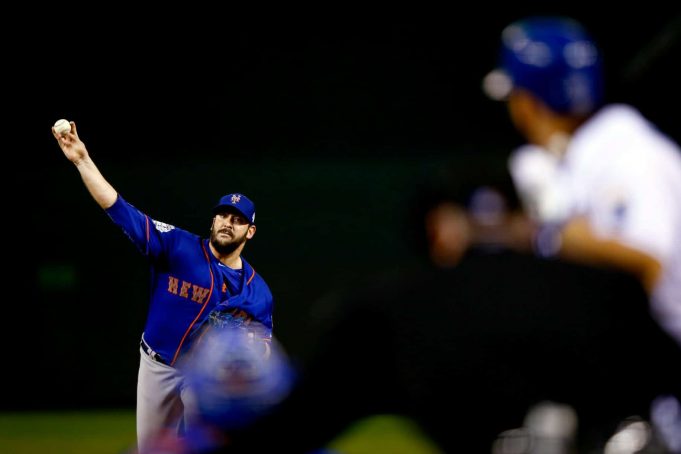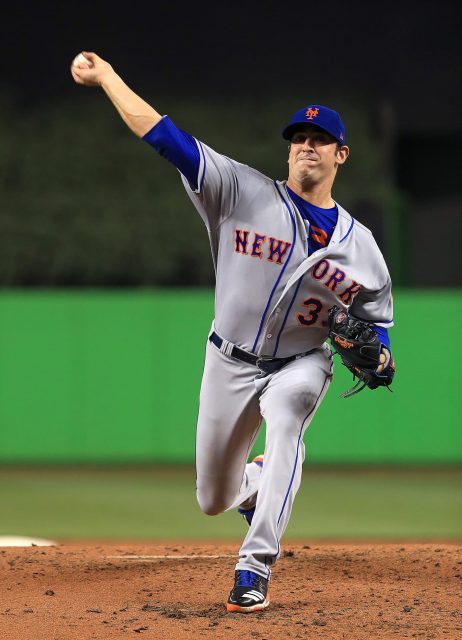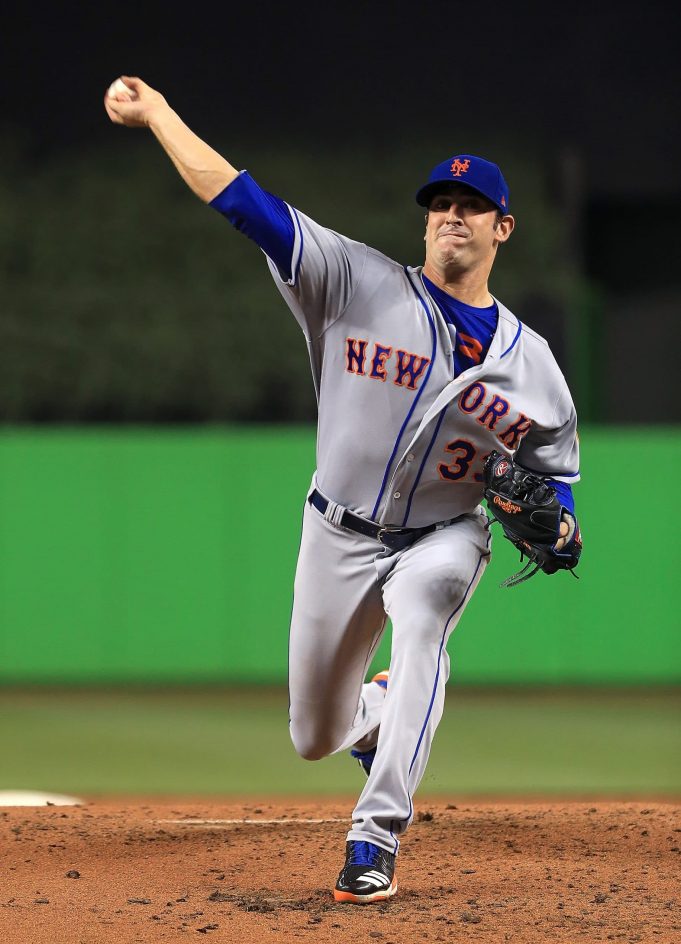 The most important thing to focus on in these two images is the timing. If you notice in both instances Harvey's lower half, glove side, shoulders, and head positions are the same. Harvey was successful in replicating nearly the entire motion until his timing betrayed him.
In the 2015 image up top, Harvey's arm is fully extended, at a great angle, with his fingers on top of the ball.
In the 2017 image, Harvey's arm is lagging behind which results in his fingers being located underneath the ball. Without being on top of the ball with his arm fully extended, Harvey is working from behind the 8-ball.
This is a major issue. This is why Harvey's command has suffered and his offspeed pitches tended to hang and lacked the bite they did in 2015.
The positive in all this analysis is that Harvey's problems do lie within his mechanics. Mechanics are fixable, which is why his agent, Scott Boras, has already announced that Harvey will be in an offseason throwing program to attempt to right the ship.
Now we wait to see if the work pays off—and if the Dark Knight could return to Gotham.