Frank Ntilikina's knee hasn't let him play enough this preseason to start. So the New York Knicks should turn to Ramon Sessions.
T
here's no doubt that the New York Knicks view rookie 
Frank Ntilikina
 as their point guard of the future; they wouldn't have selected him over college standouts 
Malik Monk
and
Dennis Smith Jr.
had that not been the case. However, based on the knee injury he suffered early on in the NBA preseason, head coach Jeff Hornacek should look to
Ramon Sessions
as his opening night point guard, instead of Ntilikina.
Ntilikina has appeared in just one preseason game, their opener against the Brooklyn Nets, He came off the bench and showed some promise, but also showcased his major flaws. Playing tight, contested on-ball defense while shooting just 1-for-7 from the field, Ntilikina looked like a 20-year-old getting his first taste of action against NBA-caliber talent.
Ntilikina has missed out on the Knicks' last four preseason games with a bruised right knee. There have been no clear indications as to how much longer he will be sidelined, but based on the limited playing time and Ntilikina's importance to this franchise, the Knicks aren't going to rush him back.
The veteran, Sessions, while not an elite player, is a proven commodity. He holds his own on the defensive end and serves as a facilitator on the other end of the floor.
Not a ball-dominant lead guard, Sessions is adept at finding the open man and getting others involved. While he can attack the rack, he's an inconsistent outside shooter. He landed just 33.9 percent of his shots from beyond the arc last season with the Charlotte Hornets and is just a 31.6 percent three-point shooter for his career.
At the end of the day, Hornacek knows what Sessions is capable of doing. But more importantly, Sessions is healthy. While Ntilikina possesses an intriguing skill set, he's not healthy enough to play.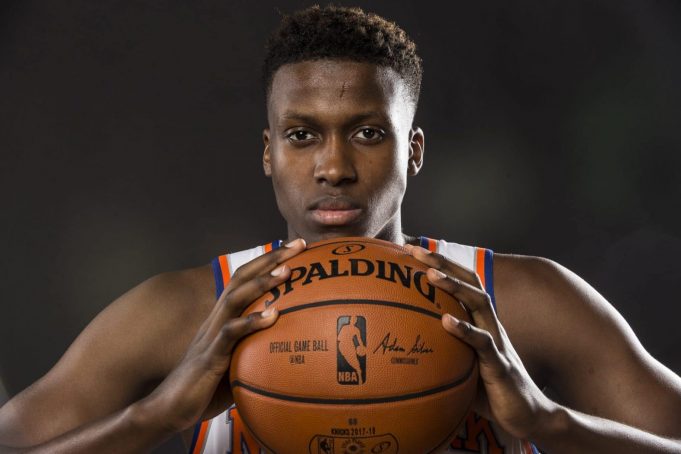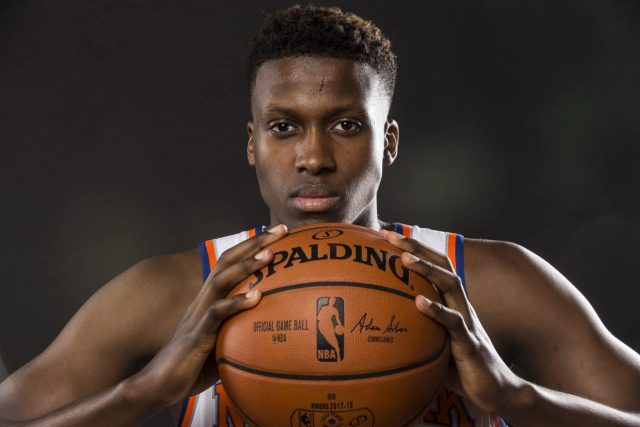 It's imperative that the Knicks make sure Ntiikina is fully recovered from his bruised knee before he steps foot on the court again. He is just too important—and this season too unimportant—to risk longterm injury with.
Ntilikina could breakout and prove his worth, winning the starting point guard gig by the All-Star break. Even if his return just so happens to be on opening night, the Knicks should still opt to start Sessions.
While starting him from the get-go has its benefits, it's not worth playing Ntilikina 28 minutes a night if he's rusty and not 100 percent healthy.
Sessions may not be in the Knicks' long-term plans, but he's the most durable and proven product they have at the point. One month ago, starting Ntilikina made a lot of sense, but his recent knee development makes it unwise to put that big of a load on him this early.