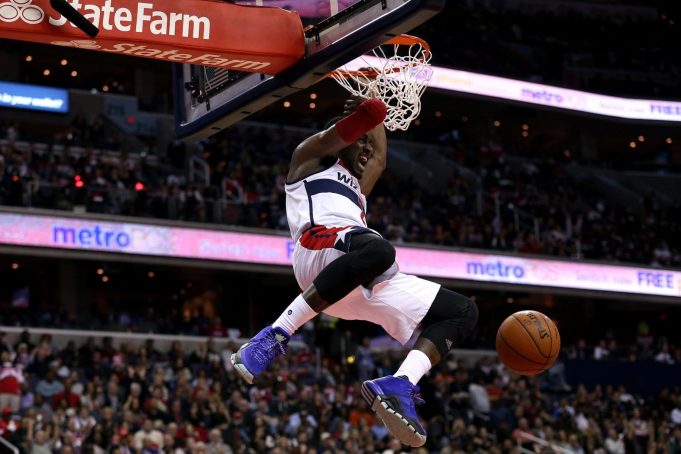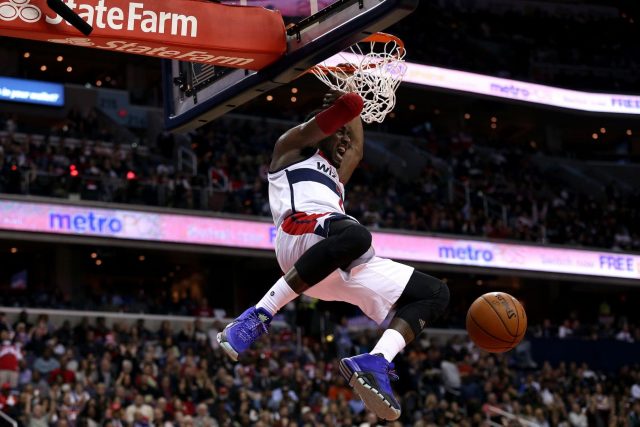 John Wall humbled Michael Beasley—who hilariously compared his talent to LeBron James—when he dunked on him during Friday's preseason game.
John Wall has been a Knicks killer for his entire career. It's no surprise that his dominance over New York extended to the preseason. Michael Beasley was a victim of Wall's tremendous first step on Friday night.
Beasley didn't look like LeBron James when trying to guard Wall on Friday night. The Wizards star blew right by the former No. 2 overall pick and threw down the dunk with his left hand.
John Wall to the rack! #NBAPreseason pic.twitter.com/7vcQZCfwa4

— NBA (@NBA) October 6, 2017
Defense is the area where Beasley struggles the most. It's one of the reasons he struggles to find consistent minutes everywhere he goes.
Wall is one of the fastest players in the NBA so it's difficult for any forward to match up with him. It's difficult for any point guard to match up with him.
But LeBron James would'be done a better job than that.
Beasley was starting in place of Kristaps Porzingis as the Knicks went small Friday night. Wall destroyed the Knicks again. He scored 19 points and dished out six assists in 24 minutes on 9-of-14 shooting.