Carmelo Anthony's awkward exit and inability to facilitate playoff success will hurt his legacy with the New York Knicks.
M
onday afternoon, the New York Knicks officially traded
Carmelo Anthony
to the Oklahoma City Thunder. Doing so ends the near seven-year marriage between the two parties. Unfortunately, the way they ended their final year with one another, as well as the combo's inability to put forth a winning product year in and out will ultimately harm Anthony's legacy as a Knick.
It was a cold winter night in February of 2011 with Donnie Walsh at the head of all things blue and orange when Anthony made his Knicks debut. Seeing Anthony and Amare Stoudemire on the court alongside one another generated an immense amount of hope for Knicks fans. Dropping 27 on the Milwaukee Bucks in his Knicks debut, the vibe surrounding this team was that they were a powerhouse in the making; winning in Miami versus LeBron James, Dwyane Wade and Chris Bosh only added more optimism. But after their hot start, the Knicks hopes at being an NBA Finals threat dwindled and ultimately never came to fruition in Anthony's tenure.
Being swept by the Boston Celtics in the first round of the playoffs and losing in five to the Miami Heat the following year, the Anthony era was not living up to the hype early on. The ensuing season, though, Anthony and the Knicks finally began to look and play like a conference threat.
The Knicks won 54 games, the Atlantic Division and finally made it out of the first round. However, they ran into a wall — that being the Indiana Pacers.
Failing to score at a reliable level, or at least one they had become accustomed to, while being unable to rely on more than one player (Anthony), the Knicks ultimately fell to the Pacers in six games. Ever since their second-round exit, the Knicks haven't made one postseason appearance. And in those four playoff-deprived years, chaos took place between Anthony and the Knicks.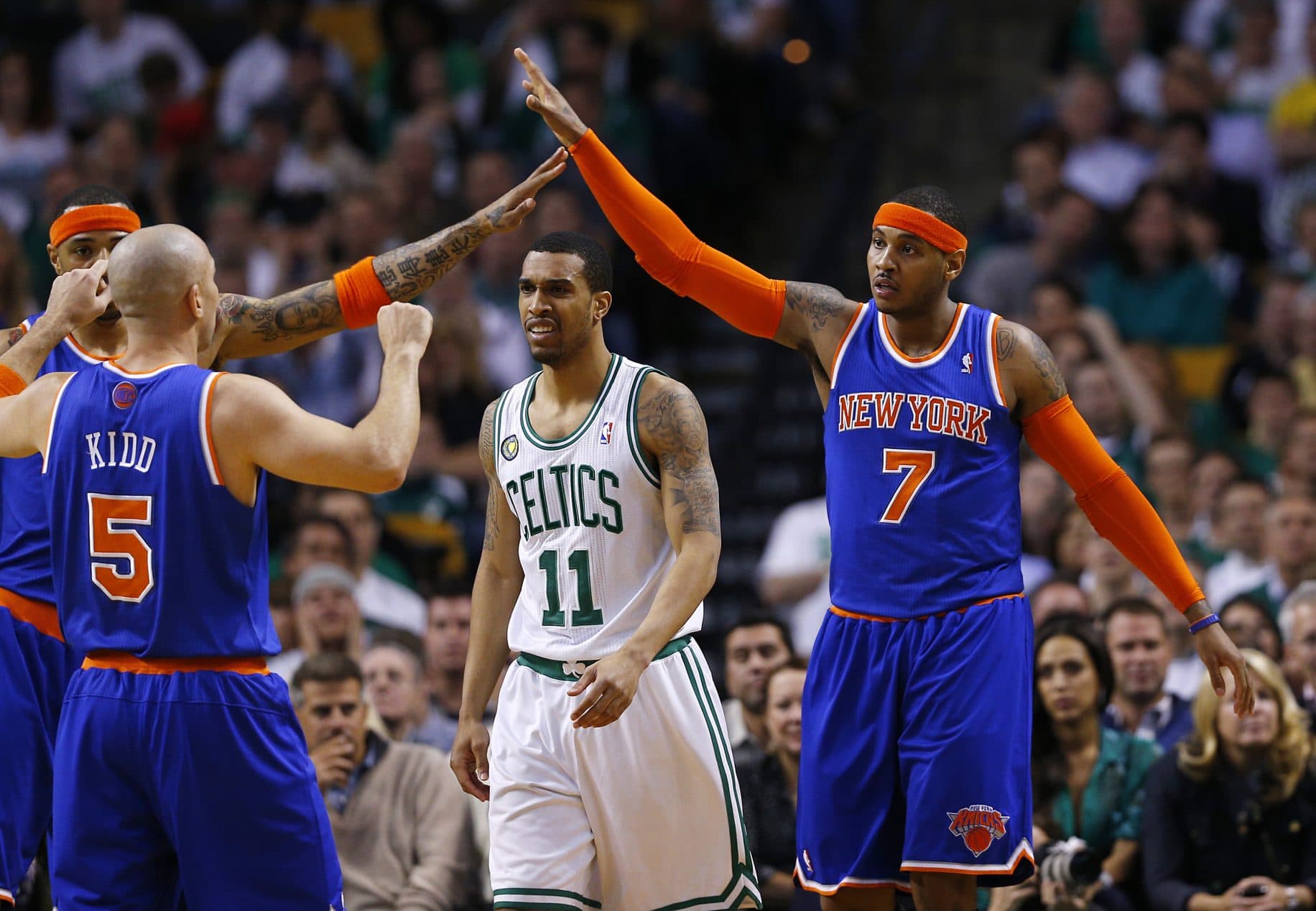 After failing to make it back to the playoffs, all eyes shifted towards Anthony's daunting free agent decision — stay with the Knicks or head to the Windy City?
Throughout the second half of the season, and the days leading up to free agency, many wondered and speculated as to whether Anthony would leave the Knicks for the Chicago Bulls? After being on the free agent market for nearly 15 days, Anthony ultimately decided to stay in the place he once forced a trade to, though, it would've been hard for anyone to turn down the deal the Knicks put on a silver platter.
Offering Anthony a five-year, maximum deal which featured a no-trade clause and trade kicker, Anthony was given a contract he couldn't say no to. Unfortunately for the Knicks, that mega deal didn't produce playoff wins, nor regular season success.
In the 2014-15 season, Anthony endured a left knee injury and management essentially tanked the season. Finishing a franchise-worst 17-65, Anthony and the Knicks bamboozled their faithful, as they were lead to believe an eight seed clinching was doable. The ensuing year, while not as bad, was still a playoff deprived season.
Despite the rise of rookie Kristaps Porzingis and the addition of free agents Robin Lopez and Arron Afflalo, the Knicks finished with just 32 wins and on the outside looking in at the playoffs.
Then, management went all-in on the offseason. Executing a blockbuster deal to acquire former MVP point guard Derrick Rose and signing veterans Courtney Lee and Joakim Noah, Knicks management gave Anthony and new head coach Jeff Hornacek a number of skilled and intriguing products to work with. But even with the established talent in place, the Knicks missed the playoffs.
Missing the playoffs for a fourth consecutive season, the Knicks now find themselves looking for an identity and have opted to click the reset button — which trading Anthony has proven.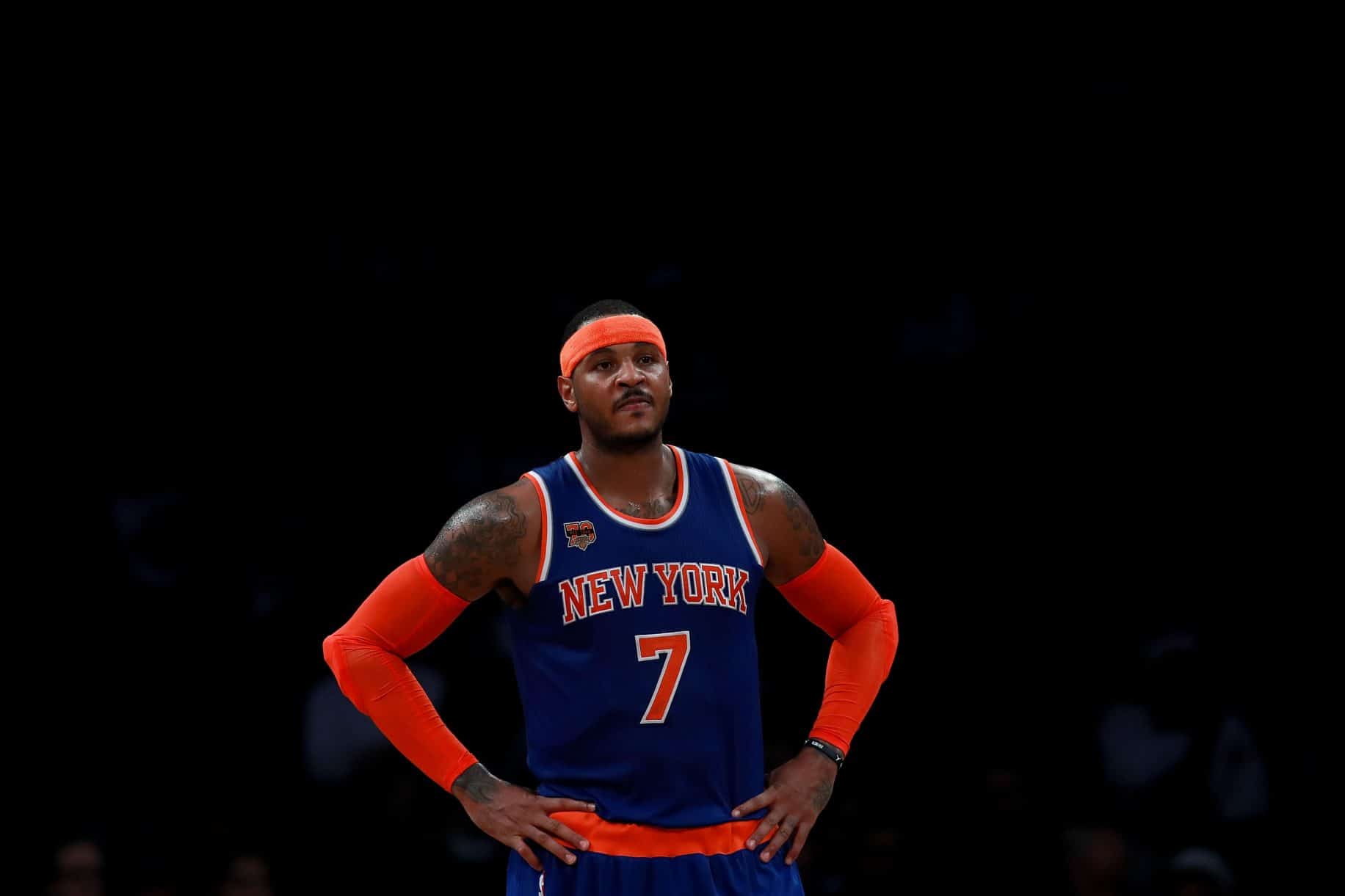 At the end of the day, was the Anthony era an utter failure? While he, at times, was dealt a rough hand from management, whether it be with talent or criticism, Anthony was ultimately brought in to put the Knicks back on the NBA map and/or in the championship mix. While in the early stages of his tenure Anthony put the Knicks back on the map, he simultaneously contributed to them falling right back off it.
Ever since their 2013 playoff run, the Knicks have taken the court with four different teams: one with the same talent from their successful 2013 campaign, one that was destined to fail, one that held little upside and another that was built to make a playoff run — which is a major factor working against Anthony.
While they may not have been top 20 players going into the year, a core consisting of Anthony, Rose, Porzingis, Noah and Lee should've been able to, at the very least, crack the Eastern Conference playoffs. But whether it be team chemistry, selfishness or collusion up above, they accomplished no such feat.
Last year, Anthony dealt with team president Phil Jackson publicly bashing him and trying to trade him once it became clear as day the Knicks weren't going to make the playoffs. In the midst of the chaos that surrounded them, many took Anthony's side, but some took Jackson's. But no matter who anyone sided with, owner James Dolan opted to essentially fire Jackson after his three failed experiments in New York.
After that transpired, the big question was where did Anthony stand with Jackson out the door? And just hours later, he made his stance clear — he wanted out.
Rumors were shopped around about how Anthony wanted out of New York so that he could go play for a contender or with a close friend. But throughout that time, as well as the year's prior, Anthony continued to pledge his allegiance to the Knicks — saying that his heart was with New York. But then the moment Jackson got fired, he wanted out.
Was Anthony's allegiance to New York his way of getting Jackson to leave or management to fire him?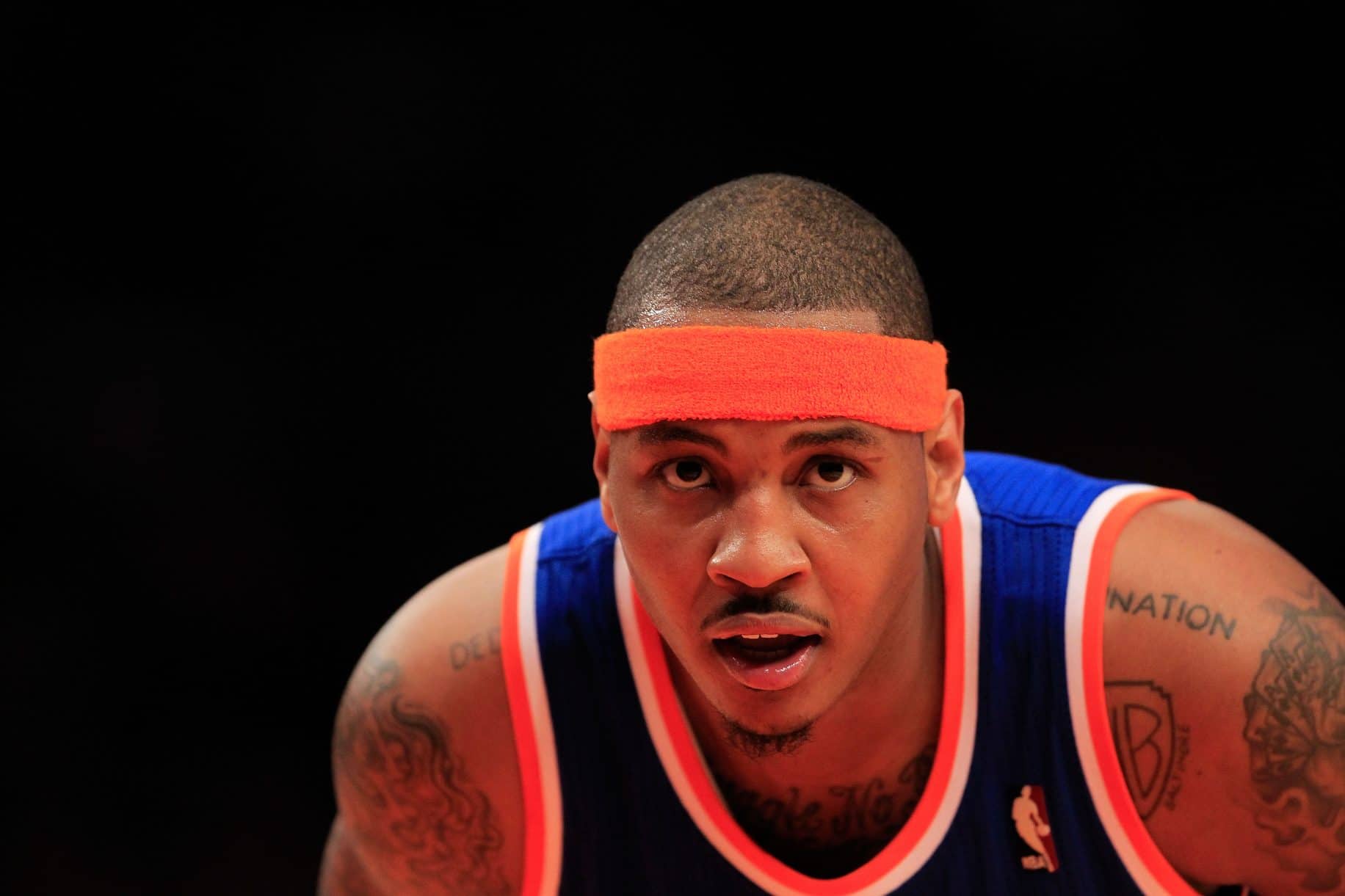 Once Anthony officially wanted out, he made it clear he wanted to go to the Houston Rockets. However, despite their best efforts, the Knicks could not grant Anthony his wish. And according to the NY Daily News' Frank Isola, Anthony was frustrated with the Knicks inability or unwillingness to get a trade done as soon as possible.
Two months later (this past week), Anthony expanded his wish list of teams he'd accept a trade to after realizing no such deal was materializing. Hours later, he was teamed up with Russell Westbrook and Paul George.
Six and a half years ago, the Knicks executed one of the most complicated trades in NBA history, where they essentially swapped out half of their roster to get Anthony. A big reasoning for them doing so was generated by Anthony expressing his desire to play for the city he was born in — New York; Anthony forced a deal to New York and wanted to make the Knicks a championship contender.
But the veteran forward was unsuccessful in doing so; he got them out of the first round in 2013, but couldn't help facilitate much more.
Over the years, Anthony's game changed; he went from being an iso dominant player to more of a post-up forward.
With his time in the Big Apple all said and done, was the Anthony era a success?
Anthony was brought in to deliver wins and/or championships but struggled to do so. And at the end of it all, he forced his way out of the city he once insisted he be dealt to. Unfortunately for Anthony, those two factors, the last one especially, leaves a bad taste in the mouths of fans when it comes to his legacy as a New York Knick.