As the Mets season spirals out of control, fans are wondering not just when this nightmare will be over, but how it got this bad in the first place?
W
hen the 2017 New York Mets season began their future looked very bright. A young pitching staff led by
Noah Syndergaard
,
Jacob deGrom
, Stephen Matz,
Matt Harvey
and
Zack Wheeler
looked like it would cement their place as a contender for the next 5-10 years.
However, injuries, more injuries and even more injuries have made this season one of the worst in franchise history. A veteran-filled lineup that had depth at almost every position literally fell apart right before our eyes. In the end, fans were left with an empty feeling of doom as the season spiraled out of control.
What went wrong?
The core of the Mets success in 2017 was supposed to be their young, dominant starting rotation. However, just about everything that could go wrong for this young group, did.
It started with the injuries to Matz and Seth Lugo in spring training. The depth the Mets counted on to help if they sustained injuries to any of their starting five was already gone. While losing Matz and Lugo hurt, it wasn't surprising, as both had a history of time spent on the disabled list.
The first major blow to the Mets occurred when Noah Syndergaard left his start against the Nationals on April 30 with a right lat muscle injury. The Mets ace would be gone for most of the regular season.
Soon after Syndergaard, the other dominoes started to fall. Closer Jeurys Familia was lost for three months soon after with a blood clot in his right arm. The starters that were pitching, were embarrassingly ineffective.
One-time ace Matt Harvey saw his ERA balloon to 5.25 before missing three months with complications from Thoracic Outlet Syndrome surgery he had last season. Robert Gsellman, who pitched so well last year, had an ERA over 6.00.
The pitching staff that was supposed to be the best and deepest in the majors was in shambles. However, most figured that at some point these talented young arms would figure a way back to what expectations were. It never happened.
Lost Season
As September moves on, the news just keeps getting worse for the Mets. Already dealing with injuries to their major league roster, the Mets top pitching prospects also were victimized.
Marcus Molina spent most of 2017 recovering from Tommy John surgery that delayed his rise through the organization. Top prospects Thomas Szapucki and Jordan Humphries had their seasons end with arm injuries as both had Tommy John surgery that will leave them sidelined for most of 2018.
What looked to be a position of strength for the Mets entering 2017 with their deep rotation at the major league level and prospects in the minors, turned into an unmitigated disaster for the Mets.
Why Should Fans Be Confident?
It is safe to say that no one saw this disastrous season coming on Opening Day. Mets fans felt very confident in their young starters and saw enough prospects coming at all levels of their farm system to believe that starting pitching depth would not be an issue for years to come.
While it is easy to say that next season will see a change back to what was expected when this season started, I ponder to ask "What was expected?"
Let us imagine for one moment that Harvey, Syndergaard, Matz, Lugo, Gsellman, deGrom, Wheeler and Familia are all healthy when spring training starts. What consistent success have we seen from this group that should make fans confident?
Harvey has been a total mental case since not finishing Game 5 of the 2015 World Series. Matz can't blow his nose without injuring his arm. Wheeler has pitched in just 17 games the last three seasons. Gsellman and Lugo had just two months of major league success in 2016.
Even taking the cream of the crop, Syndergaard, he has won less than half of his major league starts in his career (59 starts, 24 wins). That just leaves deGrom who has quietly had a very good season, posting career-highs in wins (15) and strikeouts (228). However, one starter does not a successful staff make.
Most Important Offseason In Franchise History
While it has been "cute" how Sandy Alderson and the Wilpons have tiptoed around free agency and never supplied this franchise with what it needed to secure success every offseason, time has run out on the rebuilding phase.
After trading away almost all of their veteran talent, the Mets will have gaping holes all throughout their lineup that they need to fill. Besides that, they also need to address the major holes they had in a bullpen that imploded on a nightly basis.
The Mets 5.02 team ERA (last in the National League, second to last in the majors) didn't happen this season just because of injuries to their rotation. Their entire pitching staff needs major improvements and it is about time that the Wilpons and whomever they keep or bring in as general manager and manager actually address the gaping holes they have.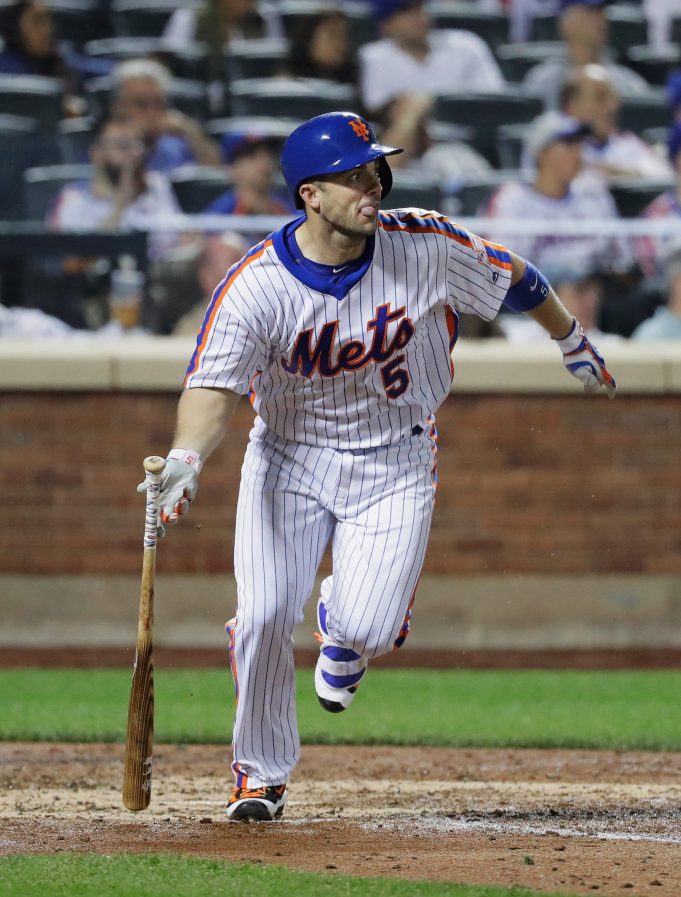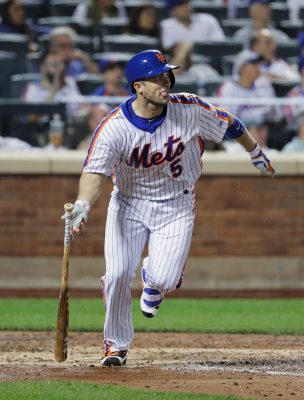 Injuries Aren't Just Bad Luck
The final piece that the Mets need to understand and stop underestimating is the obnoxious amount of injuries that infect their organization.
I have already spoken of the Tommy John syndrome that has affected every pitching prospect in this entire organization.
Injuries also seem to always infect their everyday players as well—and at a very alarming rate. In 2017 the Mets lost four everyday players to season-ending injuries (Michael Conforto, Yoenis Cespedes, T.J. Rivera and Wilmer Flores). Other players such as Juan Lagares and Travis d'Arnaud always seem to find their way to the DL for at least one long stretch every season.
However possible, the Mets need to address this. Ray Ramirez has been their trainer and responsible for the health of every player in their locker room since 2004. While I don't like to call for anyone's firing, he clearly needs to be called out for the endless amount of injuries that occur. Perhaps if the Mets take this seriously and stop chalking it up to "bad luck," they might get through a season without losing the majority of their roster.
Final Word
Overall this doesn't paint a very pretty picture for the future of this franchise. I am sick of seeing stories about how everything will be rosy and bright next season when their young starters who, by the way, get older every year like everyone else and add age to their arms with every injury, will be healthy again.
Fact is this franchise has caused major concerns for their fan base that now has every reason to question their direction.
The time for "understanding" and "being patient" is over. This season should be a MAJOR wake-up call to the elitists that run this franchise. Your loyal fans deserve better and it is time that you treat them with the respect they deserve.
Mark Kelly covers all New York Sports and the New York Jets for ProFootballSpot.com. You can follow him on twitter @CkmagicSports. A two-time Emmy Award Winner and former ESPN Researcher, Mark's story of surviving cancer has touched many lives. Read more about Mark here or go to CKMagicSports.com and click on KNOCKOUTCANCER.