The New York Knicks need saving but can Kristaps Porzingis and Frank Ntilikina be the heroes the Knicks so desperately need?
Let's keep it short and sweet. The New York Knicks have been a disaster as a team for about a decade.
Their failures stem from the unfortunate moves made by owner James Dolan. Those gems range from the hiring of Phil Jackson to the regretful signings of players such as Steve Francis, Joakim Noah, Stephon Marbury, Eddy Curry, Jerome James and so much more. The team's rough luck has continued with the soap opera of starring Carmelo Anthony begging to get out of New York.
The team may have struck some chord with the drafting of Kristaps Porzingis and, most recently in this year's draft, Frank Ntilikina. They also have some young players around them in Tim Hardaway Jr. and Willy Hernangomez and a new president of basketball operations in Scott Perry. However, the real focus will be on Ntilikina & Porzingis.
The question is, can this young duo save the New York Knicks from themselves?
Kristaps Porzingis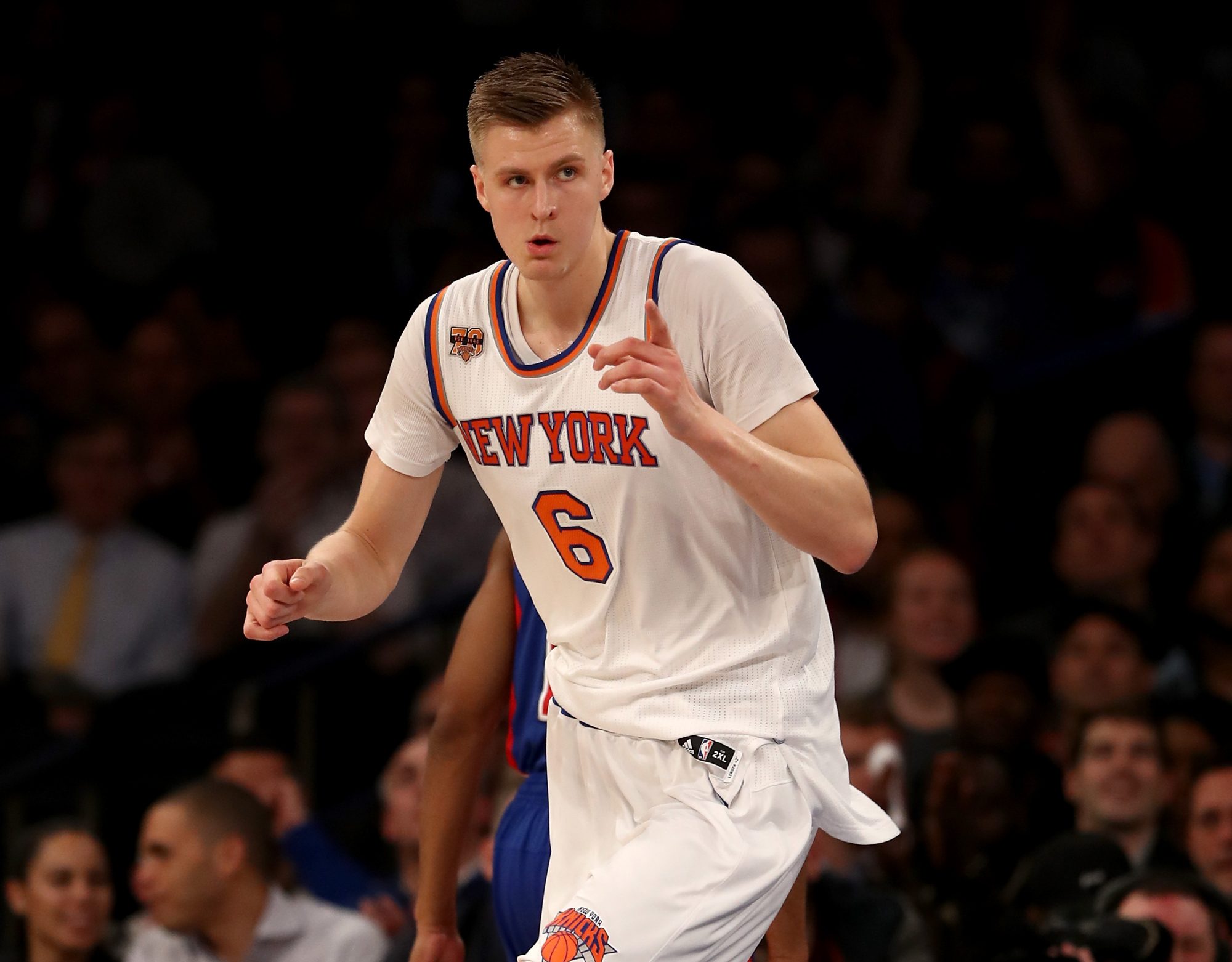 Porzingis is coming off his second season with New York. He was drafted in 2015 by the team with the 4th overall pick. While he was not welcomed with open arms on draft night, he has since proven everybody wrong.
He finished second behind Karl-Anthony Towns in the Rookie of the Year race. Porzingis averaged 14.3 points, 7.3 rebounds, 1.3 assists and 1.9 blocks per game for his rookie season and was named to NBA's All-Rookie First Team.
In his second season, despite the trials he faced, he still finished the season averaging 18.1 points, 7.2 rebounds and 2 blocks a game that season and was named to the Rising Stars Challenge during All-Star weekend, where he played for Team World and won the Skills Challenge.
There was friction between him and Phil Jackson through the offseason, as he skipped a season-ending exit interview due to all the drama with Jackson. Jackson was even considering trading Porzingis this offseason. But with Phil Jackson being let go and-and the Knicks bringing in Scott Perry can this have Porzingis having a long tenure in New York? 
Frank Ntilikina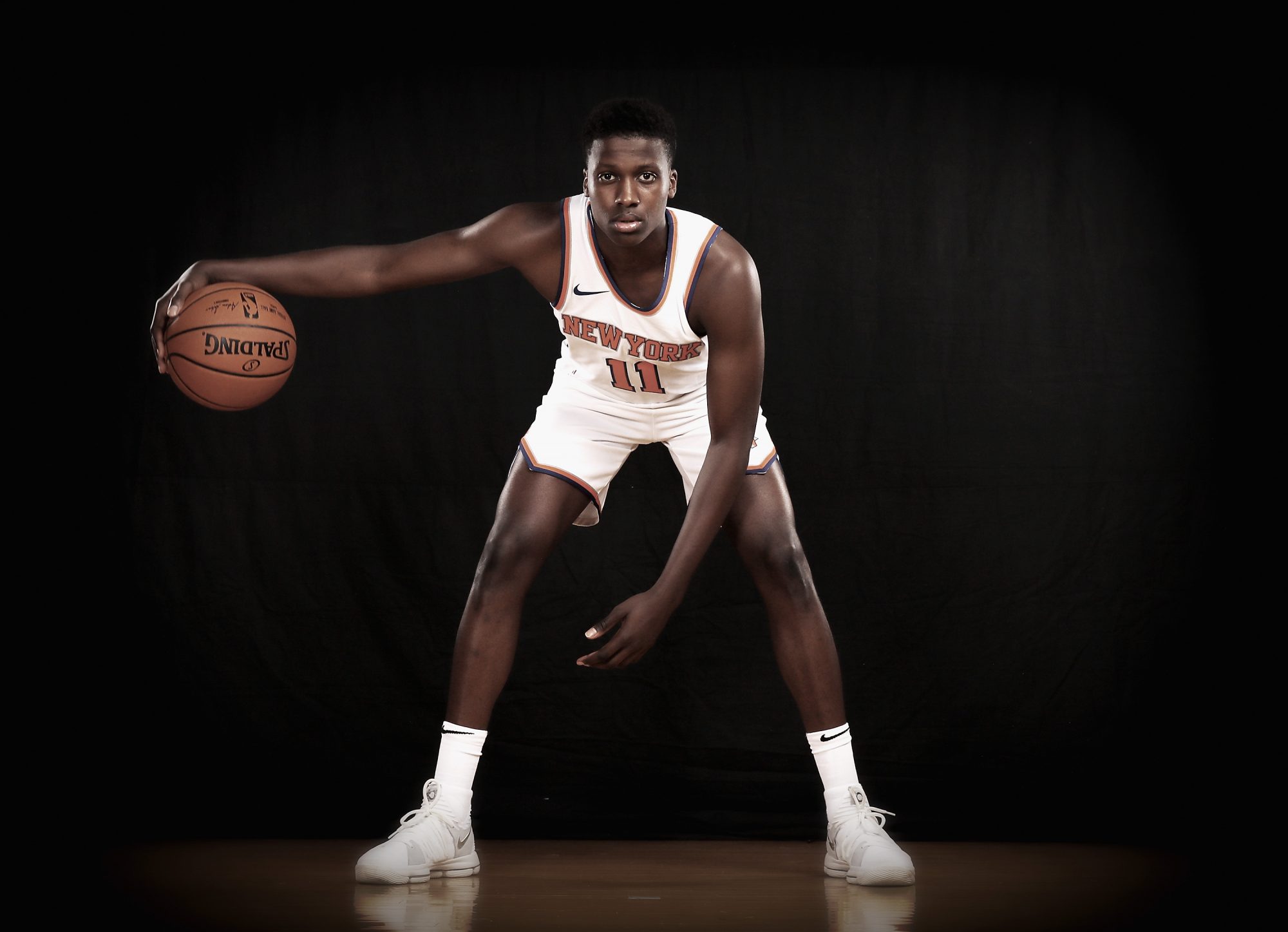 Frank Ntilikina is still an unknown prospect when it comes to the Knicks since he has not played a game in the NBA. The sky's the limit for the young French player. He is a 6'5 point guard with a 7'0 wingspan. He is a versatile two-way player.
He can shoot the spot up three, play off of closeouts and can make his way to the rim out of the pick and roll and can play defense. His size and length allows him to play multiple positions. His weaknesses are that he lacks a blow by first step or explosiveness and not a lot of strength this could cause him to have problems scoring as well as being a playmaker.
These two together could be a nightmare down the road. One thing they have in common is that they are both freaks of nature. As people know Ntilikina is a 6'5″ pg with a 7'0″ wingspan & Porzingis is 7'3″ who can shoot from beyond the arc, kind of like a modern day Dirk Nowitzki.
This could also work together because a pick & roll game would be deadly. With the athleticism and length of them both, there will be a lot of successful lobs. There are numerous positive outcomes to this duo offensively.
Defensively this duo can end up being an absolute headache for opposing teams. Once again due to their freakish length this duo could end up with a lot of steals, blocks, and turnovers.
This duo can save the Knicks by just giving them hope; New York has been in a rut for most of the 2000's it seems like every year they take a step forward it winds up being two steps back. The Knicks with these two picks look like they are taking the right step into becoming a playoff team shortly. If they don't make anymore questionable moves and develop their young players this duo together can end up being pretty good for the Knicks.