While the 2017 season is all but over, the New York Mets will have a clean record heading into 2018. Now we know who they'll play and when.
Tuesday, the New York Mets released their official schedule for the 2018 MLB regular season. They'll open the season on Thursday, March 29 against the St. Louis Cardinals, the first game of a six-game homestand to start the year.
Take a ? ahead to 2018…Check out next year's full schedule! #Mets https://t.co/SVyjq474sB pic.twitter.com/pHnm49qeL7

— New York Mets (@Mets) September 12, 2017
While a disappointing 2017 may find some fans proclaiming that the team is set to go 0-162 next year, we know that's just not going to happen. Let's take a quick look at what you need to know heading into next season.
Home Opener
Thurs., Mar. 29 vs. St. Louis
The Mets went 3-4 against the Cardinals this season, dropping two-of-three at Busch Stadium in early July before taking two-of-four at Citi Field just over a week later.
First Road Trip
Six games, from Thurs. April 5 to Wed., April 11
The good news is that the Mets don't have to travel far, taking on division foes Washington and Miami. The bad news is that, should things go badly, the team will have already started digging a hole in the race for the NL East.
Longest Homestand
10 games, from Fri., July 6 to Sunday, July 15
Tampa Bay and Philadelphia both drop by for three-game sets, while a four-game series against Washington will cap off the team's first-half.
Longest Road Trip
 10 games, from Thur., Apr. 19 to Sun., Apr. 29
After stopping in Atlanta for four games, the Mets start to head west, swinging by St. Louis for three before finishing up with three against San Diego at Petco Park. That still leaves the dreaded yearly West Coast trip, which arrives…
West Coast Trip(s)
Thurs., June. 14 to Thurs., June 21
Sat., Sept. 1 to Wed., Sept. 5
That's right—the Mets have to trek cross-country twice (three times, actually, if we count the April trip out to San Diego.
After playing two games in Atlanta on June 12 and 13, the team heads to Chase Field in Arizona for four against the Diamondbacks. They follow that up with four against Colorado at Coors Field before coming home to play the Los Angeles Dodgers and Pittsburgh Pirates.
By the time this stretch is over, the Mets will have played 16 consecutive games without a break.
Interleague Play
The Mets get to take on the American League East next year with one notable exception—the Boston Red Sox are not on the team's schedule.
Baltimore Orioles: Tues., June 5 and Wed., June 6 at home
Tampa Bay Rays: Fri., July 6 to Sun., July 8 at home
Toronto Blue Jays: Tues., May 15 and Wed., May 16 at home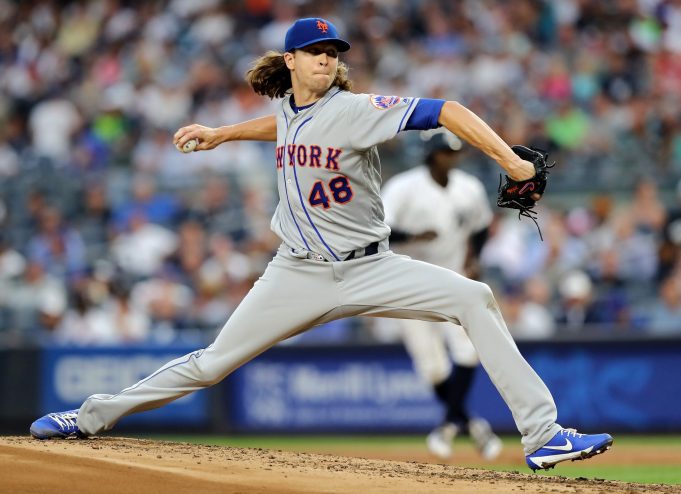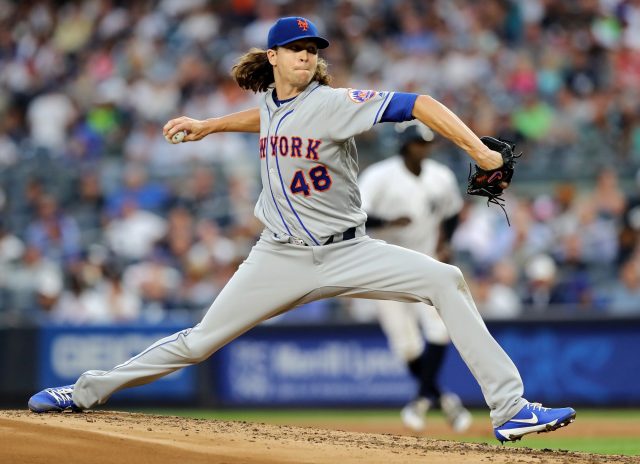 Subway Series
Six games against the New York Yankees await the Amazin's in 2018—and both series will take place on the weekend.
Things kick off at Citi Field on Friday, June 8, while the teams will meet for three at Yankee Stadium beginning Fri., July 20. The Mets lost all four games of the home-and-home series this year, getting outscored 21-14.