Signing former lottery pick Trey Burke could pay dividends for the New York Knicks.
T
he New York Knicks are looking to put the finishing touches on their roster. And according to ESPN's
Ian Begley
, some in the organization view point guards
Jarrett Jack
and
Trey Burke
as potential free agent targets to do so.
Some w/NYK, including members of coaching staff, liked Goodwin, per sources. Some w/NYK view Trey Burke, Jarrett Jack as potential FA adds https://t.co/u5wN6P4DD2

— Ian Begley (@IanBegley) September 7, 2017
But out of the two, Burke makes the most sense for the Knicks.
The former ninth overall pick by the Utah Jazz back in the 2013 NBA draft, Burke has showcased an ability to be a reliable scoring option in his four years at the NBA level.
Burke spent most of his first two years in Utah as the starting point guard, averaging 12.8 points and 5.0 assists in 30-to-32 minutes a night. He responded well once he was demoted to a reserve role, posting 10.6 points per game in 21.3 minutes. Unfortunately for Burke, he had to play behind perennial All-Star John Wall last season with the Washington Wizards, preventing his continued development.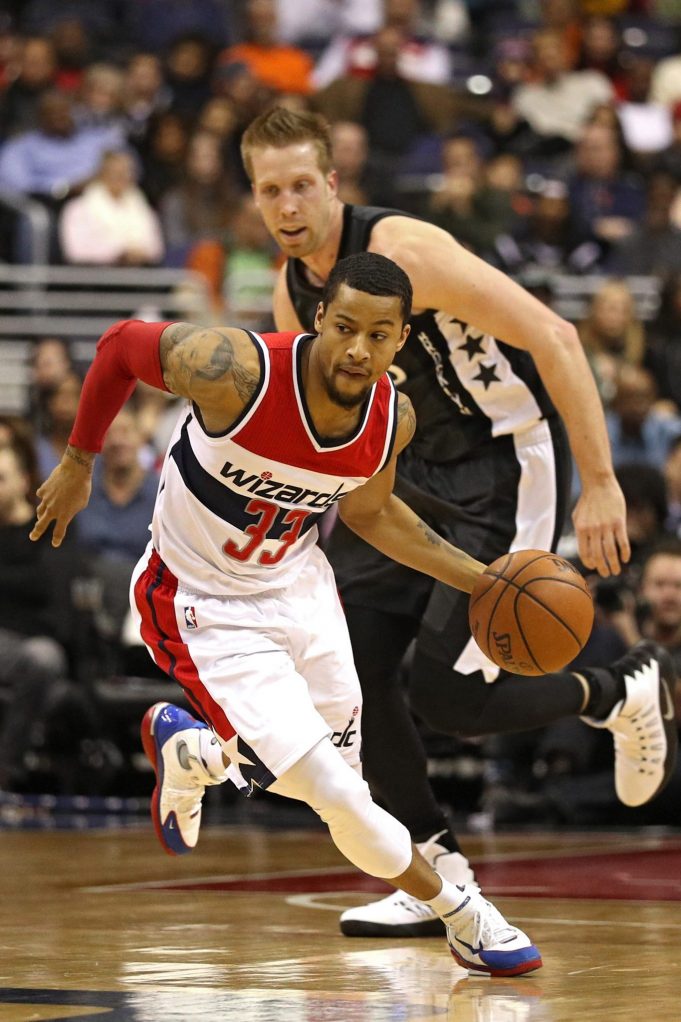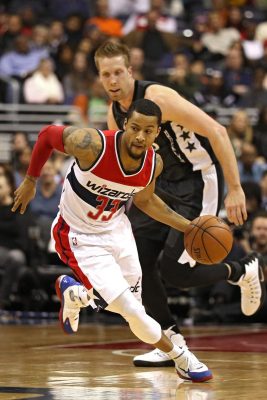 Playing with an attacking mindset to go along with his athleticism, the 6'1″ Burke has put forth some encouraging play on the offensive end in his first three years on the scene.
But where the Michigan product struggles is his efficiency.
While Burke's attacking mindset has its benefits, his shooting percentage is a casualty. A career 39.0 percent shooter from the field and 33.7 percent from beyond the arc, Burke has struggled to play with any efficiency. In addition to his shooting percentage, Burke has also not become adept at defending in the NBA — which at this stage of a player's career is hard to pick up on. Struggling to defend man-to-man and out on the perimeter, Burke has been a liability on that end of the floor.
But luckily for Burke, the Knicks have the point guards to help hide his defensive flaws.
With rookie Frank Ntilikina being a presence on the defensive end of the floor and veteran Ramon Sessions possessing the ability to hold his own, the Knicks can get away with Burke's play. The other important factor to take into account, when it comes to adding Burke, is what his role would be.
While the 24-year-old has shown off his ability to put the ball in the cup, Burke likely wouldn't be granted an overwhelming amount of minutes with Ntilikina, Sessions and even Ron Baker ahead of him on the depth chart. Second-year man Chasson Randle could also be competing for minutes.
Essentially, Burke wouldn't be a big factor in how the Knicks fare this season based on the limited amount of minutes he would likely play.
In reality, if brought in, Burke will most certainly be granted a role in the Knicks rotation — whether that be big or small. And a benefit for the Knicks is that signing Burke likely won't cost them much more than a veteran's minimum deal based on training camp being just a couple of weeks away — making his addition that much more intriguing.
And if the Knicks decide that after one year they want the youthful Burke to be apart of their plans in the foreseeable future, the two sides can work on a deal to keep him in New York.
Burke's youth, scoring prowess and potential bargain-bin contract are inciting factors that would make him a welcomed piece to the puzzle for the Knicks in the 2017-18 season.