David Wright's recent rotator cuff surgery should serve as a reminder that the New York Mets need to find a legitimate every day third baseman. 
Since the discovery of David Wright's spinal stenosis in the spring of 2015, the New York Mets have been hamstrung to find an everyday starter at the position.
The likes of Juan Uribe and Jose Reyes were used as fill ins at the position to replace Wright who the Mets had invested big money in.
So now entering the offseason the Mets will have to take a hard look at nearly every position on the roster. Rightfully so, the talk has been centered around a solution to the team's biggest holes in the field, namely third base and center field.
The quest to find a third baseman this offseason will likely take place on the free agent market. However, the market will be especially barren this offseason where Mike Moustakas will find himself as the big fish in a small pond.
Moustakas figures to be the only top option at the position under 30 years old come the Winter Meetings. The Mets could certainly make a run at the Kansas City slugger, who is wrapping up an All-Star season with a career-high 36 home runs (and counting).
But the team has accumulated a laundry list of needs throughout this season. Saving money at third base would allow them to invest in other areas of need such as the bullpen, rotation, and in center field.
Fortunately for the Mets, there is a 25-year-old on their roster who should get his shot to play every day at the hot corner in 2018. Let's call him Player A.
Now let's compare Player A to an impending free agent third baseman who is considered the second-best option after Moustakas. We'll call him Player B.
Player A is 25 years old and a homegrown talent who has been with the Mets since he was 16 years old. Player B will be entering his age-32 season and has played on three different teams in the last three years.
Batting Average/OPS
Player A is batting .271 with a .795 OPS.
Player B is batting .211 with a .754 OPS.
Power Numbers
Player A is slugging a career-best .459 and has 18 home runs in 362 plate appearances.
Player B has mustered a rather weak.392 slugging percentage, but has hit 22 home runs in nearly 500 plate appearances.
The Mystery Man is….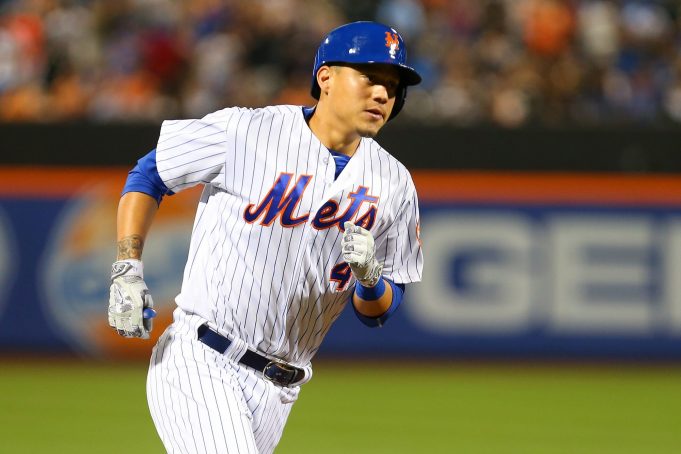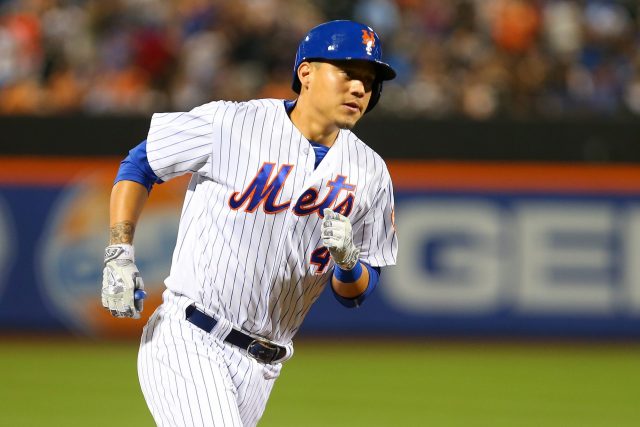 Player A is none other than Wilmer Flores, the young utility man that has improved every season he's been in the big leagues. Player B is Todd Frazier who, while still solid, is on the downswing of his career.
This comparison should go to show that Flores is better offensively than just about any option on the open market—besides Moustakas.
He also comes with a much cheaper price tag, making just $2.2 million in 2017. He still has two years of arbitration remaining. His 18 home runs and 52 RBI are impressive totals for a player with only 336 at-bats.
RT "@KFCBarstool: Wilmer Flores A) Still being in this game and B) crying his eyes out, is absolutely insane pic.twitter.com/K6iAsm8HOS"

— Jason Kasper (@JasonKasper1994) July 30, 2015
For my money, Flores is the best option the Mets have to fill the void at third base next season. He deserves the job. Hopefully, his play will bring tears of joy to Citi Field in 2018.