The New York Knicks and Carmelo Anthony have been working on a trade, but a third team is required. Could the Detroit Pistons be the one?
C
armelo Anthony and the Knicks agree that his time in New York should come to an end." With a no-trade clause in his contract, however, Anthony must agree to any potential trade destination before talks can advance.
The Knicks forward has, thus far, only agreed only to be dealt to the Houston Rockets, a team that doesn't have the assets to pull off a trade. Their only trade piece is forward Ryan Anderson, who's on a contract New York is unwilling to take on.
Once that was established, the search for a third team commenced. One month from the start of the 2017-18 season, a willing partner for the pair has yet to materialize. Both sides remain motivated but need help for a deal to get done
With that in mind, could the Detroit Pistons be the ideal third team to help facilitate this trade?
---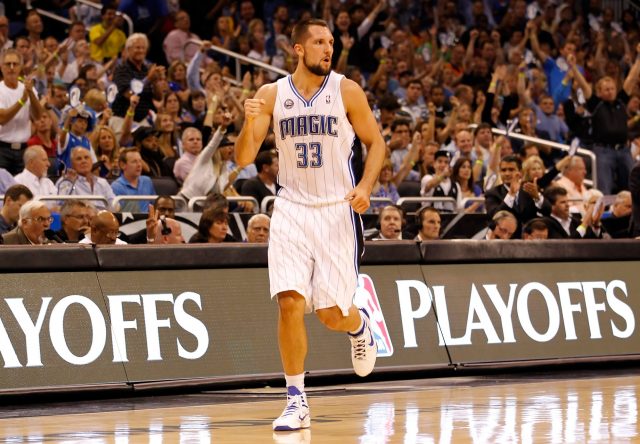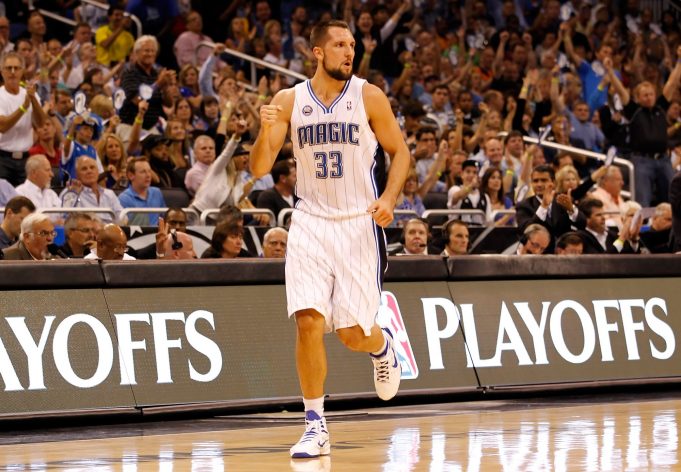 ---
Detroit Pistons head coach Stan Van Gundy was Anderson's coach with the Orlando Magic from 2009-2012. There's no doubt that he has an appreciation for Anderson's game, and the two already have a relationship. There'd be only a minimal adjustment period needed.
Under Van Gundy, he averaged 11.5 points on 38 percent shooting from deep. Today, he's become an even more established three-point shooter, something there's not a lot of on the Pistons roster.
Why Ryan Anderson?
The Detroit Pistons ranked 28th out of 30 teams last year in three-point shooting percentage. Anderson shot 40 percent from deep last year, one of the best in the entire league.
Adding Anderson helps spread the floor, and adds a more versatile scorer to the Pistons predictable offense. With Reggie Jackson and Andre Drummond both on the floor, Detroit played a lot of ball in the paint.
Speaking of the post, the Pistons ranked 4th in the league last year in rebounds per game. Adding the 6'10", 240-pound Anderson will keep them up to par with their already dominant presence off the glass. The current Houston Rocket averaged just over five per game last year.
Who Will Detroit Give Up?
In order to make way for Anderson's $20 million salary, the Pistons would either have to give up forward Tobias Harris or point guard Reggie Jackson.
Whichever player they give up would be headed to New York as Carmelo will end up in Houston. Which player is better for the Knicks?
Last season, Jackson averaged 14.5 points and 5.2 assists per game. His play style is similar to that of ex-Knick Derrick Rose, as he primarily makes plays for the basket.
In comparison, Harris averaged 13.8 points and 5.6 rebounds per game last season. An above-average playmaker, this forward can score from almost anywhere on the floor.
---
---
New York hasn't had a consistent threat at the point guard position in years, and arguably not since Anthony was traded to the team in 2011.
Adding Jackson on his three-year contract worth $16 million per year would mean that New York finally has just that.
Jackson has shown signs of being a facilitator and averaged 6.2 assists in the 2015-2016 season.
He saw a decline in dimes last year while dealing with injury. But on a team like the Knicks, with so many offensive targets, there's no reason Jackson's numbers wouldn't jump.
With three years left on his deal, New York would have plenty of time to develop rookie Frank Ntilikina. Once done, Jackson wouldn't be a hard piece to move, if there are any years left on his contract.
---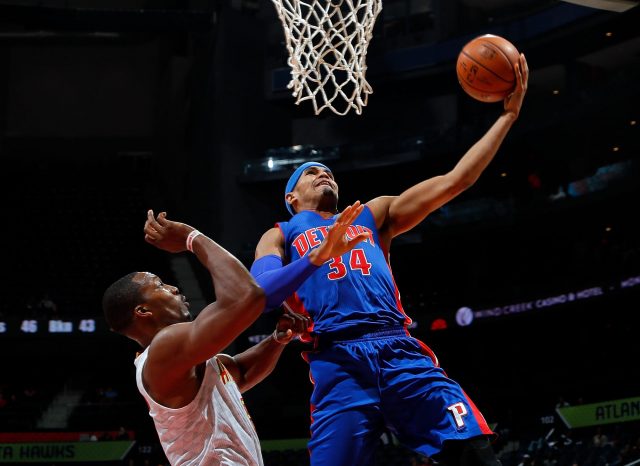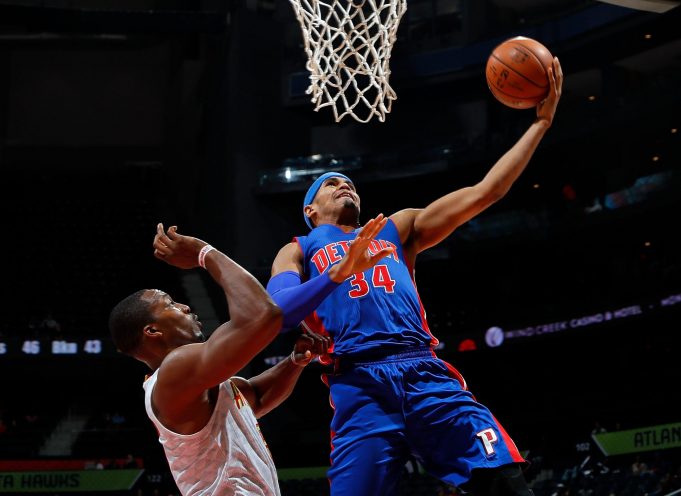 ---
Harris had the best year of his career last year and is only 24 years old. That alone makes him the best fit of the two, as New York is rebuilding their team through young, established talent.
After former team president Phil Jackson resigned, New York has abolished all intentions of implementing his triangle offense. Harris' versatile scoring may be more fit for an offense that's starting fresh out of the gate.
Last season, the Knicks ranked 18th in the league in points per game, so Harris' scoring will be more than welcome regardless. His incredibly efficient 51 percent shooting from two-point range is a plus too.
Out of the two, it'd be ideal for the Knicks to receive Harris in return as Carmelo's replacement. New York's starting lineup would then hold an average age of 22, making them one of the youngest in the league.
For the Knicks, receiving Harris in a return for Anthony would be monumental. A starting lineup of Ntilikina, Hardaway Jr, Harris, Kristaps Porzingis, and Willy Hernangomez might just get them to the playoffs. Might.
---
---
Would Detroit Consider?
It's hard to say whether the Pistons would be inclined to take on Anderson's lucrative deal, as they're in a gray space of sorts for the time being. This is a trade that doesn't make them worse, but at the same time, doesn't make them much better either.
If they're looking to advance their three-point shooting long-term, sure. It's an option that's on the table.
Salary may become an issue, as the Pistons are already well over the salary cap. However, as always in the NBA, motivated teams find a way. Which is exactly what the Rockets and Knicks would be doing when recruiting Detroit.
If New York and Houston alike can make a hard sell on Anderson to a Pistons team with no real identity then this might just get done.
It's not hard to think that Pistons general manager Jeff Bower sees the writing on the wall. Detroit has seen the playoffs only once since 2010, and even then they were shut out by Cleveland. This team has a lot of talent, but some things will need to change before they're back amidst contenders.
---
As of now, it appears New York is stuck with the star they once longed for. While the search for a third team continues, I can only recommend that general manager Steve Mills give Detroit a call. He's got nothing to lose.