NY/NJ will host a World Cup qualifier for the first time Friday when the United States takes on Costa Rica in Harrison.
T
o say that the New York/New Jersey area has pretty much seen it all when it comes to premier sporting events would be the understatement of the year.
Whether it's been the Super Bowl, World Series, NBA finals, Stanley Cup finals, U.S. Open Tennis, major golf events, the Final Four or even the Belmont Stakes, our area has been there, done that, and got the postcard. Soccer has also been a big part of the sports landscape in NY/NJ with the 1994 World Cup, the arrival of Pele in 1975, and the Cosmos explosion in the 1970's and 80's.
Throw in the New York Arrows indoor soccer dynasty from 1979 to 1982, the MetroStars/Red Bulls and NYCFC in Major League Soccer, and the re-birth of the Cosmos in 2013 and our area has seen it all over the years when it comes to the beautiful game. However, the one event that NY/NJ has never hosted was a World Cup soccer qualifying match.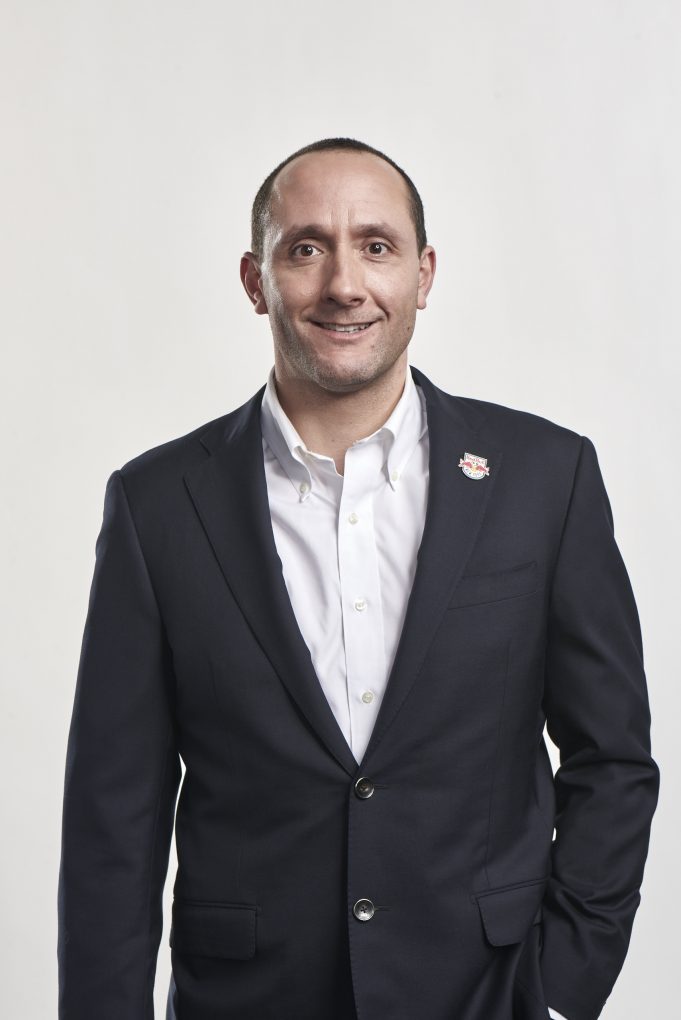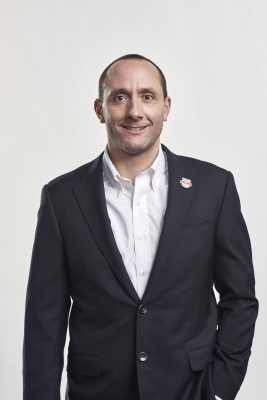 But that changes on Friday when the United States National Team takes on Costa Rica at Red Bull Arena, the magnificent 25,000 seat home to the Red Bulls that opened in 2010.
"I think everyone is excited in the organization," Red Bulls General Manager Marc de Grandpre told Elite Sports NY in an exclusive telephone interview. "I think it's going to be a great showcase for the venue and how great our fans are."
In the past, U.S. Soccer has steered away from qualifying matches in New York/New Jersey because there was always a fear that due to the diversity of soccer fans in the area it wouldn't be much of a home field advantage. The national team had always played friendly matches at places like Giants Stadium, the Yale Bowl, MetLife Stadium and Red Bull Arena including a World Cup tune-up match against Turkey in Harrison back in 2014.
But now, there's finally a qualifying match and the excitement is building.
Soccer continues to grow in the United States to the point where Major League Soccer has an incredible following and the American Outlaws supporters group, formed in 2007, has grown to over 175 chapters with over 30,000 members. So when the time was right to finally give NY/NJ a World Cup qualifier, it didn't go to a place like MetLife Stadium or Yankee Stadium.
It went to a spectacular venue in Red Bull Arena.
"It illustrates how Red Bull Arena has become the premier soccer facility in North America," said de Grandpre. "There is no better soccer-specific stadium and the fact that the U.S. team and U.S. Soccer decided to play here highlights that it's become world-renowned. International clubs want to come and play here every summer and they want to train here."
So let's put this game into perspective in terms of soccer events that have taken place in this area. It would be fair to say that Friday's critical USA/Costa Rica match is a top five all-time soccer event in New York/New Jersey. After a rough start to qualifying, the United States made a coaching change bringing back Bruce Arena and now the USA is on track towards qualifying for the 2018 World Cup in Russia.
So this is big. Really big.
There's nothing bigger than the World Cup itself and that was at Giants Stadium in 1994 including the Italy/Bulgaria semifinal match. You also have Pele's 1st game with the Cosmos in 1975, his final match in 1977 at a sold out Giants Stadium and the overall Cosmos heydays of the 1970s and 80s. Now you can add the World Cup qualifier to NY/NJ's impressive soccer resume.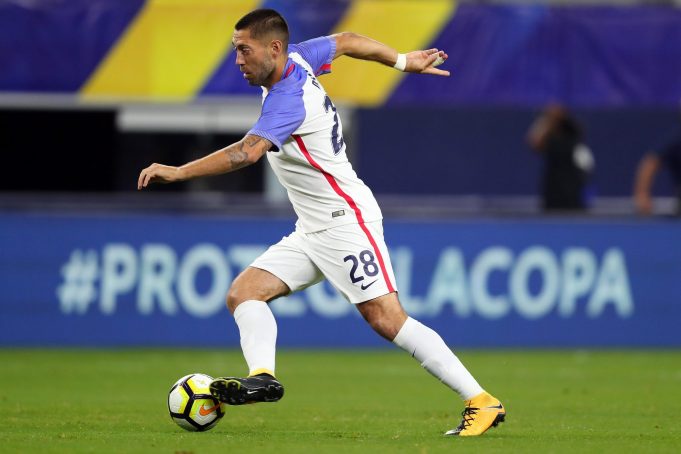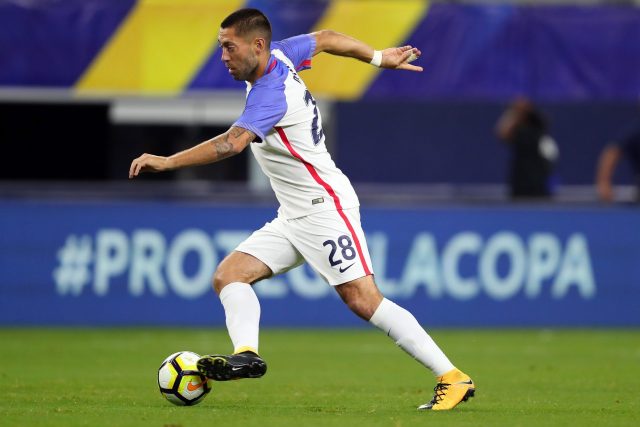 In fact, this is going to be the biggest soccer match in this part of the country since 1994.
"In terms of where it stands in history, since the World Cup it's probably the biggest soccer event on the east coast that we've seen in a long long time," said de Grandpre. "It's exciting and it speaks to the fan base in the New York metro area, it speaks to the quality of the venue and it speaks to the growth of soccer on the east coast. We welcome this with open arms and we're excited to host this game."
The experience that soccer fans have enjoyed at Red Bull Arena since it opened in 2010 has been second to none. There isn't a bad seat in the house, the amenities for fans are outstanding, and the grass playing surface has drawn rave reviews from players in MLS and around the world. Red Bull Arena just earned its second straight top ranking for fan experience from J.D. Power and the venue was ranked number out of 67 venues from across the country.
So if you've never been to Red Bull Arena and you're lucky enough to have a ticket for Friday's match, buckle up and enjoy the ride!
"Fans can expect the best experience in sports in the metro area," said de Grandpre. "I think they can expect a first class experience and energy like they've never seen before at a sporting event in the New York metro area."
Since its Labor Day weekend and an sellout crowd is expected, the Red Bulls are encouraging all ticket holders to arrive early to avoid missing the kickoff. The team is also suggesting that fans take mass transit to the game as the PATH station is just a booming Tim Howard goal kick away from Red Bull Arena.
"I would tell all of our fans to come early," said de Grandpre. "We're operating it just as if it was any match that is sold out. We're going to be ready for a sold out crowd and we've made sure that there's going to be ample parking for everyone who decides to drive but we would advise our fans to carpool together to make sure that we can accommodate everyone that comes to the arena."
Red Bull Arena is going to be jumping on Friday with an atmosphere that is going to be incredible. As public address announcer Bob Gallerstein delivers the USA starting lineup with names like Clint Dempsey, Joey Altidore, and Michael Bradley, there will be goosebumps and deafening roars from 25,000 strong.
With a win, the United States would pick up three critical points and move a step closer to Russia. It may have taken U.S. Soccer a long time to award a qualifying match to New York/New Jersey, but the wait is over. After everyone experiences what this amazing venue has to offer, it would be hard to believe that a game like this won't return to Harrison in the future.