With reports circulating that New York Mets manager Terry Collins is on borrowed time, an early look at some potential replacements.
One of two things is going to happen shortly after the regular season ends: Either Terry Collins is going to resign as manager of the New York Mets, or the Mets will relieve him of his duties.
That's the overwhelming assumption around the team, according to a report from FanRag Sports' Jon Heyman. And really, who could blame either side in this relationship for wanting a divorce?
Collins has done what he could with an injury-depleted roster, one that simply wasn't good enough to contend. Those injuries aren't his fault, of course, but someone has to take the fall for the failings of this season. More often than not, it's the manager.
No, you're not going to see names like Edgardo Alfonzo or David Wright on this list. While both may one day have managerial futures in the big leagues, neither one is ready. But there are some other former Mets who could fill Collins' spot in the dugout.
Who, exactly? Let's take a look.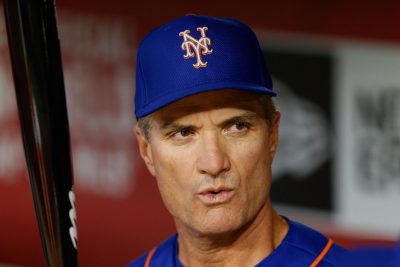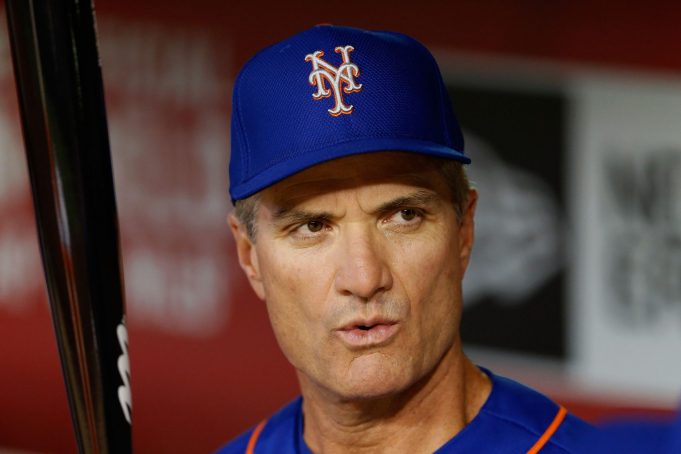 Bob Geren: Bench coach, Los Angeles Dodgers
This one is admittedly a stretch, as Geren spent four years as the Mets' bench coach (2012-15) before deciding to head back to California to be closer to his family.
"It was a very tough decision, but I am headed to L.A.," Geren told ESPN's Adam Rubin in 2015. "Both my wife and I have aging parents and extended family in Southern California. It's not often you get a chance in baseball to work that close to home and to your family. I'm going to miss everything about New York and the Mets. It was a wonderful four years."
Geren's ties to general manager Sandy Alderson go back even further, as he spent parts of five years (2007-11) as the manager of the Oakland A's, compiling a record of 334-376.
But if Geren still has managerial aspirations, he might be open to rejoining a team that, from the sounds of it, he never really wanted to leave.
Pedro Lopez: Manager, Las Vegas 51's
If the Mets are looking to promote from within and want someone who has a history with many of the team's young prospects, there may not be a better choice than Lopez.
Michael Conforto, Amed Rosario and Dominic Smith, among others, have all played under his watchful eye, whether it be with Double-A Binghamton or Triple-A Las Vegas.
Lopez, 48, has been in the organization since 2008. He was named the Eastern League Manager of the Year in 2013 after leading Binghamton to a franchise-record 86-55 record. In 2015, he became the first manager inducted into Binghamton's Baseball Shrine.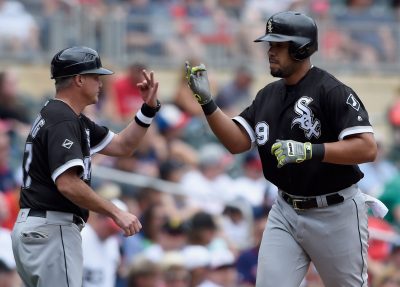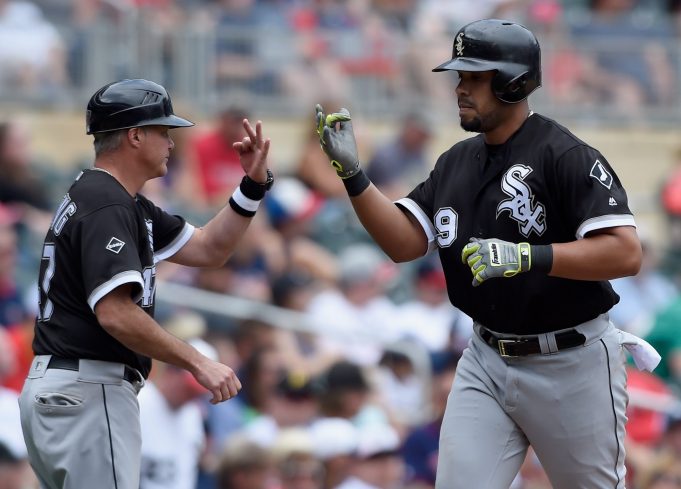 Joe McEwing: Third base coach, Chicago White Sox
The 44-year-old has long been considered a future big-league manager. After spending five years as a coach for the White Sox, he might be ready for his shot.
McEwing spent parts of five seasons (2000-04) as an active player for the Mets, serving not only as a super-utility player (he played every position but pitcher and catcher) but as a mentor to many of the younger players who joined the club during his tenure. One of those players was Wright.
"That's something that's going to make him a very successful manager," Wright told Newsday's Marc Carig back in 2013. "Knowing the smaller details of what he needed to do to be successful as a player, and turning that over into a manager's position."
Dick Scott: Bench coach, New York Mets
Should the Mets decide to clean house, Scott has no chance. But if Alderson decides to only replace Collins, the 55-year-old has a shot.
Scott has been with the organization since 2011, serving as the team's minor league field coordinator (2011-12) and director of player development (2013-15) before joining Collins' staff.
He also has deep ties to Alderson, having played briefly for the A's in 1989 and embarking on a lengthy career as a minor league manager for the team. He was named Manager of the Year on three separate occasions: Arizona League (1991), Northwest League (1992) and California League (1994). In '94, USA Today named him the Minor League Manager of the Year.
Robin Ventura: Former Chicago White Sox manager
Ventura resigned from his position at the end of the 2016 season after five tumultuous years in Chicago, where he compiled a record of 375-435.
The 50-year-old spent three years as the Mets' starting third baseman (1999-2001). His grand-slam single in Game 5 of the 1999 National League Championship Series against Atlanta remains one of the greatest plays in franchise history.
It's impossible to ignore Ventura's failing with the White Sox. But we've seen managers get second and third chances before. With a talented, healthy Mets roster, he could make folks forget those failings.
Walt Weiss: Former Colorado Rockies manager
There's not a candidate on this list with deeper ties to Alderson than Weiss.
Alderson drafted Weiss 11th overall in the 1985 MLB Draft while general manager of the Oakland Athletics. The 53-year-old spent six seasons (1987-1992) playing for the A's, winning the American League Rookie of the Year Award in 1988.
Like Ventura, Weiss doesn't have an extensive track record of success. But those ties can't be ignored. If Alderson is looking for a familiar face with experience, Weiss could become a front-runner.