Under Steve Mills, the New York Knicks have chosen to embrace a youth movement, emphasizing athleticism and defense. The current core includes Kristaps Porzingis, Tim Hardaway Jr., Frank Ntilikina, and Willy Hernangomez. However, a closer look proves, that the key to the team's success is a playmaker not yet wearing orange and blue.
T
he top teams in the NBA have a creator, someone who unlocks the games of other players and elevates their levels of production. In soccer, this player is the "No. 10," often described as the talisman that makes opportunities for others, making the game easier.
Steve Mills and the Knicks need to hope that Frank Ntilikina is this type of player. If not, they will spend years at a standstill, never realizing their full potential. Here's a review of the current core, what their skills on the court will show and why they are still looking for their "No.10"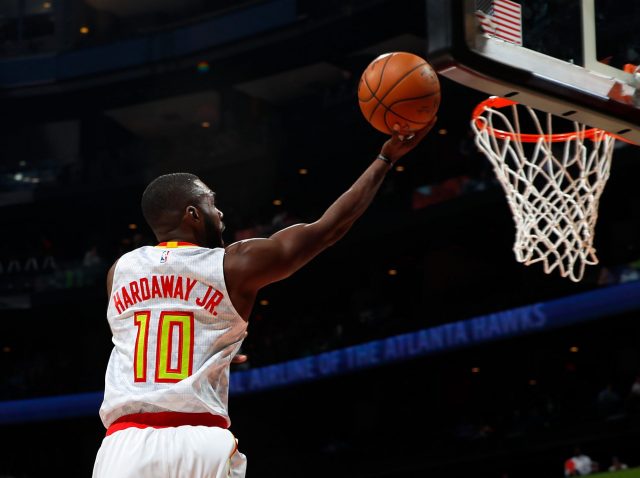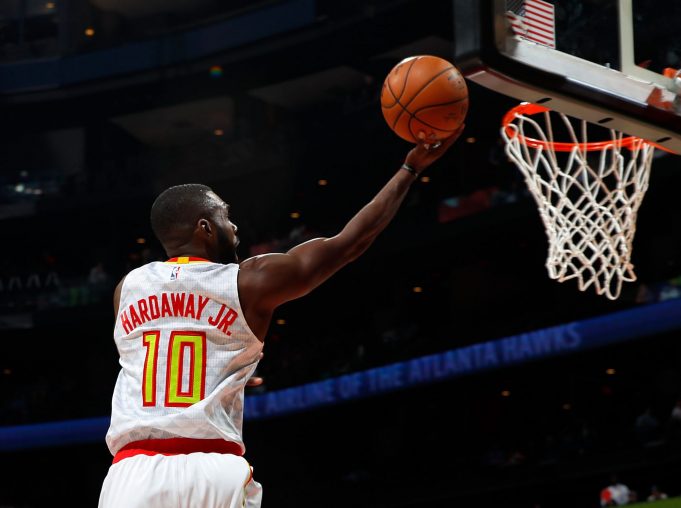 There is no doubt that the fifth-year man out of Michigan has done well for himself. Posting career highs in points, rebounds, steals, and assists during the 2016-2017 season with Atlanta, Hardaway Jr. also signed a massive four-year, $72 million contract in the offseason, returning the Knicks, the team that drafted him in 2013.
Last season, Hardaway Jr. shot 45 percent from the field and 35 percent from the three-point line. However, on assisted three-point attempts he shot 84 percent, thus proving Hardaway Jr. significantly benefits from a shot-creating guard. In Atlanta, Dennis Schroder was a penetrating guard that could pass out to Hardaway Jr. when open. Paul Millsap certainly could pass out of the double-team when necessary.
While it is difficult to assess Ntilikina's potential at age 19, most videos will show that he is not yet adept at breaking down defenders off the dribble and penetrating into the paint. He is certainly a willing passer and smart player, but does he make other players better?
The "unicorn" and the heir to the franchise, Porzingis is poised for a huge third year. It is fair to say that Knicks fans will be disappointed if he is not an All-Star, or at least knocking on the door of an All-Star selection, in the Eastern Conference.
Everyone knows that Porzingis can shoot from anywhere on the court. He has yet to develop a consistent post game but he does continue to improve in this area, as well as with his handle. However, Porzingis' true game is that he is the type of player that scores within the system. He does not take players off the dribble, as he would prefer to come off a screen or score by cutting to the basket.
Porzingis' game requires a point guard or playmaker with great vision. Thus far, he's put up good numbers with Derrick Rose and Jose Calderon running the offense. But in order to truly unlock Porzingis's star potential, he will need a No. 10 type player.
"Billy" Hernangomez had a solid rookie season, showing great hands and a polished post game at a young age. It's why he wound up on the NBA's All-Rookie First Team.
Hernangomez also sets very good screens and benefits from an offense that emphasizes movement and cutting. While he could have had good success in the triangle offense, Hernangomez will also do great in Jeff Hornacek's uptempo offense.
He needs a playmaker adept at using screens to create offense and shots for other players. While Hernangomez does have the ability to take an entry pass and go to work in the post, he needs a floor general with a different skill set — especially if he is to reach the heights of Marc Gasol.
Frank Ntilikina
Thus far, you probably think it's a knock on Ntilikina. In some ways, it is. Ntilikina was drafted by Phil Jackson to play in a system that is no longer being run in New York. However, the 19-year-old French international can be a very good starter for the Knicks. Also, the idea of a "playmaker" can be implemented at either guard position.
Per DraftExpress, Ntilikina has above average defensive skills, a high basketball I.Q. and is a willing passer. However, during his international career, he mostly played off the ball. Additionally, he needs to improve his pick-and-roll game and is not the most explosive player.
Furthermore, Ntilikina's most concerning characteristics are that he "kills" his dribble when faced with pressure and struggles to get around good defenders. Again, he's 19 — he can improve in these areas. But how long will it take? By the time Ntilikina improves in these areas, it may be two-to-three years down the road. Will Porzingis and/or Hernangomez be willing to re-sign with the Knicks if they have not made an improvement?
Overall, there are plenty of reasons to be optimistic if you are a Knicks fan. But clearly, there is a piece missing to the puzzle. Neither Ntilikina (at least in the short term) nor Hardaway Jr. will make others around them better.
If the Knicks are going to make the playoffs in the next few seasons, they will need a different type of player to include in the core of their four young talents.