After a year in which he's been essentially written off, Joakim Noah has nothing to lose going into his second season with the New York Knicks.
A
fter last year's disappointing campaign, the NBA world has essentially quit on New York Knicks center,
Joakim Noah
.
Ranging from his inability to produce on the offensive end to inconsistent defense to even his "banned substance" suspension, Noah endured a number of challenges in his first year with the Knicks. But the silver lining in all of that is he has nothing to lose in year two of his deal.
---
---
Last summer, Noah inked a massive four-year, $72 million deal to come in and be the team's defensive anchor in the middle. Unfortunately, the Knicks didn't get the player they signed up for.
While not lackluster, Noah didn't provide the defensive surge and energy he had in year's past. Being taken advantage of in the post and not staying on his feet, Noah was overmatched at times throughout the regular season.
Throughout the duration of his career, Noah has been known for providing defensive aggression and pure energy on both ends of the floor. He has also been classified as one of the game's best facilitating big men.
Averaging just 2.2 assists per game last season and not being the anchor inside that the league has become accustomed to seeing, Noah did not play up to the contract in year one. What also worked against him was the injuries he encountered along the way.
Missing time with an illness, a sore left ankle and then a left hamstring (which ended his season), Noah was simply unable to garner any sort of rhythm or consistency. As a result of his struggles, rookie center, Willy Hernangomez, claimed the starting center gig from him midseason. Then, to make matters worse, Noah was granted a 20-game suspension for the use of a "banned substance". Noah sat out eight of those games this year and will sit out the remaining 12 next season.
But one facet of Noah's 2016-17 play that's been overanalyzed is his offensive output.
Posting just five points per night, Noah received an overwhelming amount of heat for not being more of an offensive weapon. But when has he ever been known or categorized as an offensive asset?
Throughout his entire career, Noah has been classified as a defensive savvy player. Never once, even when he made first team All-NBA in 2014, has Noah been talked about or received credit for his offensive play. Not once. While getting paid $18 million to average five points a night is not ideal, to get on Noah for his offensive game makes no sense; it's never been his identity.
The issue with Noah last season was his inconsistent defense, durability and, of course, his suspension. By no means was his play that of a $72 million player, but to get on Noah for an aspect of his game that has never been a strong suit is ill-advised.
In the midst of all the adversity he endured last season, the reality is that Noah has no expectations on him next season — which is great for his mental state of mind.
After last year, many around the association look at Noah as a lost cause. His defense, while still respectable, is not what it has been in year's past. And currently, many view Hernangomez, as the overwhelming frontrunner to start at center over him — making Noah a likely reserve. But who's to say that Noah couldn't outplay and work him in training camp to crack the starting five?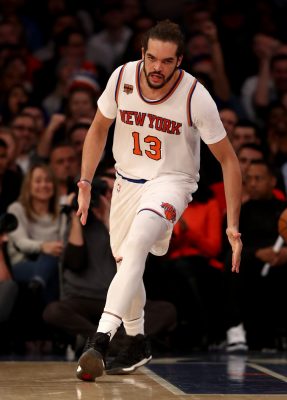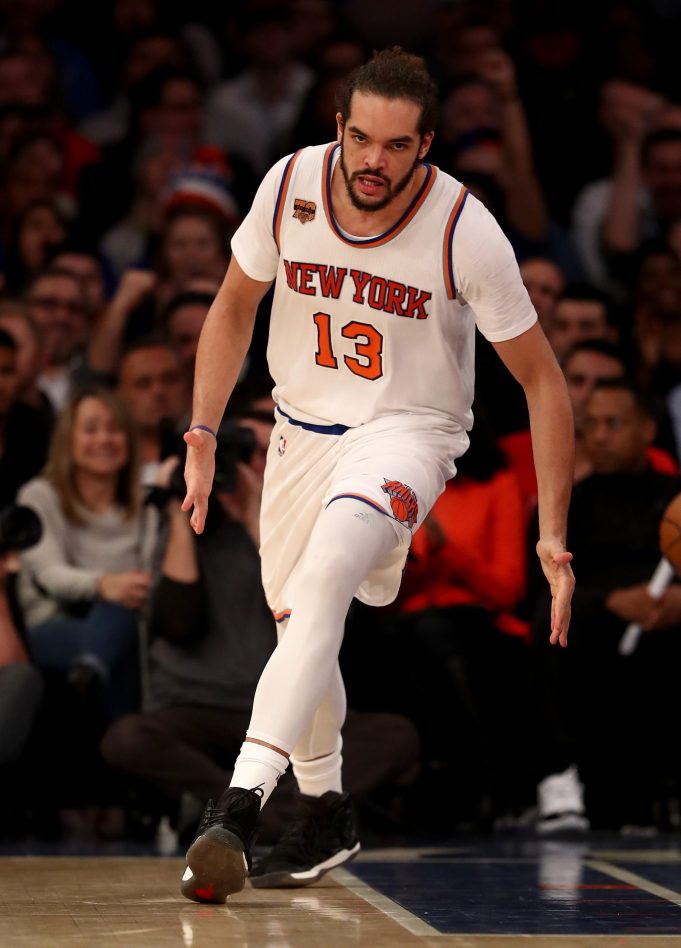 While Hernangomez proved that he can post-up and hit the boards, it's no lock that he starts next season. For starters, while he did show some promise in his rookie year, Hernangomez has ways to go, in regards to being a two-way threat.
His low-post defense needs to improve, as he was at times overpowered in the paint. For Noah, energy and aggression on that end of the floor has always been his identity. It's just a matter of whether he can rekindle that play.
Chances are Noah never poses that elite presence he has in the past. But after being written off based on his discouraging play last season, Noah has nothing to lose going into training camp.
There's no pressure on him. The NBA has developed the notion that he will never return to being an elite center. The expectation is that he'll continue to produce at a minimum level next season and deal with injuries. But Noah should use everyone's doubts as motivation.
---
---
Currently showing some signs of regression and having no support from the NBA world, Noah has nothing to lose going into this season — allowing him to go out and prove that he still has plenty of productive basketball left in him.