Despite a disastrous 2017 season, the New York Mets and their fans have trusted Sandy Alderson and the Wilpon family with this franchise. Should they?
W
hile the
New York Mets
suffer through this horrendous season, fans are asking themselves, "How did this team get this bad?" Adding salt to an already festering wound, the Mets were just swept in their annual four-game series against their cross-town rival New York Yankees. It was just the second time the Yankees swept all the games in a season against the Mets.
In a season that sees the Mets now sit in fourth place in the NL East with the fourth worst record in the National League, 18.5 games behind the division leading Washington Nationals, not much else could go wrong.
2017 Was Supposed To Be A Playoff Season
Things were so different for this franchise when spring training broke. The Mets young rotation of Noah Syndergaard, Matt Harvey, Steven Matz, Jacob deGrom and Zack Wheeler was the talk of baseball. Even if one or two of their young starters got hurt, they still had 2016 superstars Seth Lugo and Robert Gsellman to back them up.
So what if the Mets had an aging lineup. They had re-signed Yoenis Cespedes. Michael Conforto was due to have a rebound season. This was the year that Travis d'Arnaud was finally going to be healthy. Jose Reyes had found his form again that had made him a fan favorite in his first go around. Jay Bruce would revert to the form that saw him lead the NL in RBI before his trade to the Mets in July of 2016.
The coup-de-grace was that sometime in June prized prospects Amed Rosario and Dominic Smith would be ready to help out for the second half run at the NL East flag.
Boy, were we wrong.
Injuries Again a Major Issue
It's easy to point the finger at injuries, which has clearly so decimated this franchise once again this season. However, last season the Mets had a lot of injuries. They lost Harvey (again) and Matz (again) and even deGrom. Cespedes missed quality time, as did Neil Walker and Asdrubal Cabrera. However, the team rallied and made the postseason.
Twenty-fifteen wasn't that different either, as the team floundered until late July with inconsistent offense and depended on rookies Syndergaard and Matz to help them down the stretch, and ultimately Cespedes provided the missing piece.
Despite that, injuries need to be talked about. How is it that year after year so many Mets players go down with similar injuries? Lat muscles, hamstrings, shoulder impingements? Who is holding the training staff accountable? I mean, fool me once shame on you, fool me twice…
Alderson's Draft Picks Have Not Produced Much
Analyzing the Mets situation this season it becomes more clear to me how they got to where they are. When Sandy Alderson was hired after the 2010 season he brought with him an impeccable resume of drafting and developing players. However, that has not worked out that well in his tenure with the Mets.
Alderson's first draft with the Mets was 2011. He drafted Brandon Nimmo in the first round with the 13th overall pick. In 2012 he drafted Gavin Cecchini (12th overall) and Kevin Plawecki (35th overall) in the first round. 2013 saw him draft Smith with the 11th overall pick and 2014 Conforto with the 10th overall pick.
Currently, of those four drafts, only Conforto has made any kind of an impact. Nimmo (.262, HR, 8 RBI in 62 MLB games), Cecchini (6-20 in 9 MLB games) and Plawecki (.204, 4 HR, 36 RBI in 131 MLB games) have been given chances to stick with all the injuries the Mets have suffered, yet have not produced.
In 2015 the Mets forfeited their draft pick to sign Michael Cuddyer, who lasted just one season with the Mets before retiring, hitting .259 with 10 HR and 41 RBI in 117 games.
Alderson's 2016 draft pick Anthony Kay (31) underwent Tommy John surgery and has not made it back yet. Fellow 2016 first round pick (19) Justin Dunn has had a rough go so far in the minors (1.47 WHIP in 31 games in High-A) but is projected to be a solid starter.
2017 draft pick David Peterson is at Low-A Brooklyn and is another top of the rotation projection, but so far those projections haven't worked out so well with the other pitchers given that same label.
Alderson's History of Trades 
One thing that Alderson could take credit for at one point was the trades he made. He was able to secure Syndergaard, d'Arnaud and prospect Wuilmer Becerra for R.A. Dickey. He received the Giants top pitching prospect, Wheeler, for Carlos Beltran. He traded veterans Marlon Byrd and John Buck to the Pirates for prospects Dilson Herrera and Vic Black. All those trades were highly praised.
However, out of those great trades, only d'Arnaud is currently active and so far has produced five injury plagued seasons and a .241 career batting average. Despite all the fanfare, Syndergaard has just 24 wins in 60 major league games and his status for the rest of this season is up in the air. Wheeler has pitched in just 17 games over the last three seasons and is out for the rest of this season. Herrera is now a member of the Cincinnati Reds organization, hitting .264 with 7 HR and 42 RBI at Triple-A. Black has not pitched in the majors since 2014 and currently has a 1.71 WHIP in 19 games in the San Francisco Giants organization.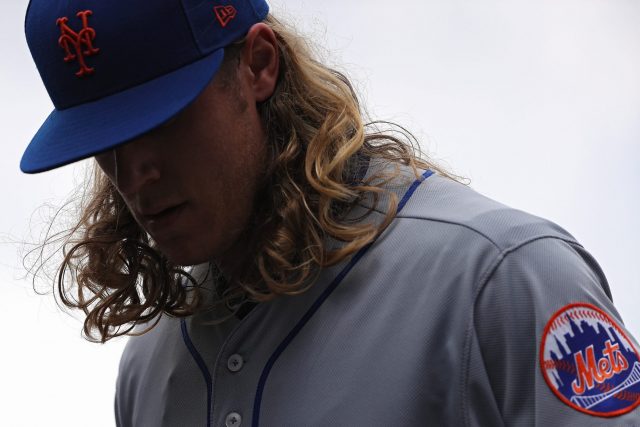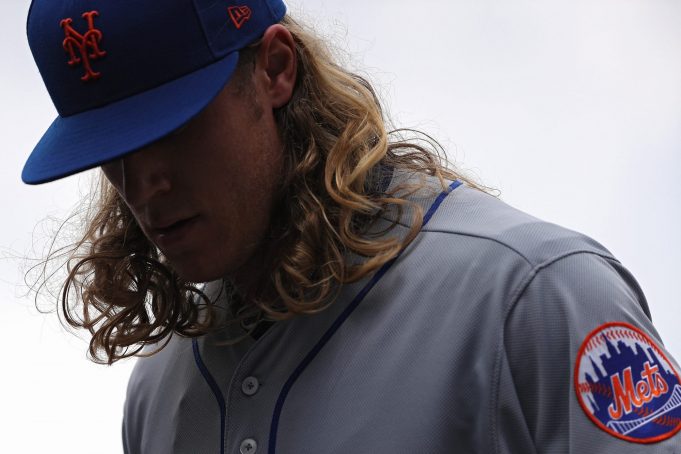 What Does the Future Look Like?
What can Alderson and the Mets do going forward? They promoted the organizations two best everyday prospects in Smith and Rosario. Problem is, they are pretty bare as far as everyday prospects in the upper levels. The rest of the organization has mid-level prospects at best, with a few solid pitching prospects at the lower levels in Jordan Humphreys, the aforementioned Dunn, Peterson and Marcos Molina.
Alderson has not done himself any favors with the trades he has made in the Mets fire sale this season, netting mid-level relief pitching prospects. None of the prospects he has received back for Lucas Duda, Addison Reed or Bruce are ranked in the top 15 of the teams they came from. He got nothing for Neil Walker (a player to named later), the player that was supposed to replace Daniel Murphy.
Bringing up Murphy takes us to another level in analysis for Alderson and that is his inability to bring in or keep quality players in the offseason. In every offseason that Alderson has been here, he has failed to add depth or quality.
The Mets desperately needed arms to fill out their bullpen the last three winters and Alderson did very little to address that major need. Letting Murphy go to a division rival for very little was another major miscalculation. Missing the boat on Justin Turner can somewhat be forgiven, but when you compare all the other misses Alderson has had, it leaves you putting more blame on him.
While I hate to pour more rain down on Mets fans who deserve better after suffering through the lies and broken promises of Fred and Jeff Wilpon, there is no guarantee that all the money the Mets are saving with their salary dumps this season will mean anything. Looking at the history of Alderson and ownership in bringing in quality players has not worked out well for them.
Young Pitching Core Not Getting Younger
While it might give Mets fans some peace of mind that they will have a solid core of young pitchers coming back, one has to remember that is what they had coming into this season. How can this franchise be sure that injuries won't continue to spoil the promise of these pitchers? The other thing Mets fans have to realize is the clock is running out on these pitchers being young and the promise label, at some point, has to produce results.
Harvey will be 29 years old in 2018. Matz will be 27. Wheeler will be 28. Lugo will be 28. Combined those four pitchers have won just 49 games the last three seasons. Gio Gonzalez and Stephen Strasburg have combined to win 69 in those same three seasons. Max Scherzer has won 46 by himself.
The Nationals will still be very good next season. The Braves and Marlins are ahead of the Mets this season and have much better farm systems, with both position players and pitchers ready to make their mark.
I'm not proposing that Mets fans look for the nearest bridge to jump off of, but it is time to really analyze just where Alderson and the Wilpons are taking this team. If they don't fulfill their promise to Mets fans by using the money that they have created, all the promise of the next 'Generation K' will be wasted once again.
Mark Kelly is a veteran writer, former ESPN researcher and two-time Emmy-Award winner. You can follow him on Twitter @CkmagicSports or on Facebook at CKMagicSports.