With Amed Rosario and Dominic Smith being promoted to the majors, it is time to look at which prospects are the best in the New York Mets organization. 
W
ith
Amed Rosario
and
Dominic Smith
having made their major league debuts, many New York Mets fans are wondering if there are any prospects left? The Mets still have a talented farm system, but many of the names aren't familiar to most—yet.
So we decided to try and answer that question. Six of ESNY's Mets experts came together to vote on the organization's top prospects, by position. The only rule: Anyone that has accumulated any major league service time couldn't be included.
Your panel includes:
Enough with the setup. Let's get to what you came here for, the New York Mets' top prospects, position-by-position.
Catcher: Tomas Nido, five votes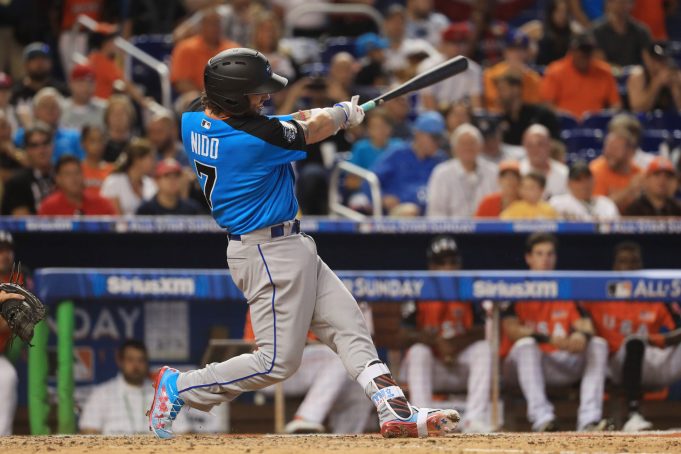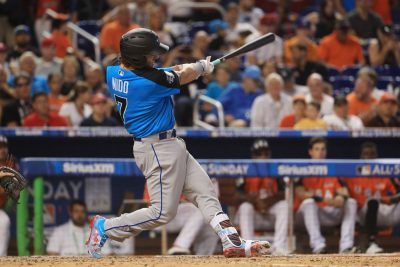 McInerney: Nido has struggled some this season, but made the Futures Game along with Rosario. Slashed .320/.357/.816 with High-A St. Lucie last season, he needs to improve his walk rate if he wants to have success at higher levels.
Milone: With Travis d'Arnaud running out of time to prove his worth, Nido works tirelessly—which is always a positive—on his defense. He doesn't strikeout out a lot and uses all parts of the field. He had a more successful day at the plate than Rosario in the 2017 Futures Game, going 2-for-2 with 2 RBI.
Santuccio: Although his bat has been rocky thus far in 2017, his defense remains a strength and he was selected to the Futures Game this summer for a reason.
Weiner: I have questions about Nido's ability to hit advanced pitching, but at the very least, he projects as a capable backup in the big leagues.
Wolff: He is the best Mets catching prospect because of his ability to make hard contact to the opposite field and not foul off good pitches. Nido is also defensively, throwing out 42 percent of base runners in Double-A He is 23, so he is not as inexperienced as some of the younger backstops in the organization.
Durst: Dimino is a versatile catcher who can play all around the infield that hits for average and can steal bases.
First Base: Peter Alonso, six votes (unanimous)
If it's fair, it's gone. #finishstrong pic.twitter.com/scu27cIZO6

— Peter Alonso (@PeterAlonso20) August 9, 2017
Durst: Alonso is a power hitting first basemen who is second in the Florida State League in home runs and RBI.
McInerney: The 2016 second round pick has done nothing but hit since turning pro, including a .285 average with St. Lucie this year. His 15 home runs are a good number for a player in his first full year of pro ball.
Milone: Yes, he weighs more than Dominic Smith and may have slightly more upside with a .242 ISO and a solid 18.4 K% in High-A. It's his raw power, which keeps those scouts watching but his injury trend, which has hindered the early parts of his professional career.
Santuccio: A second round pick in 2016, Alonso has slugged 15 homers and 22 doubles in only 74 games in 2017, thanks in part to massive raw power that some believe rates a 70 on the 20-80 scale.
Weiner: There might not be a hotter prospect in the organization than Alonso. The adjustments he's made to his swing have answered any questions about his hit tool, and the power continues to develop. He could push Dominic Smith for playing time by 2019.
Wolff: Like Chase Utley, he has a very short swing that allows him to make contact with the ball more easily. Alonso has also made adjustments to lower his strikeout rate and has been tabbed as a solid defender.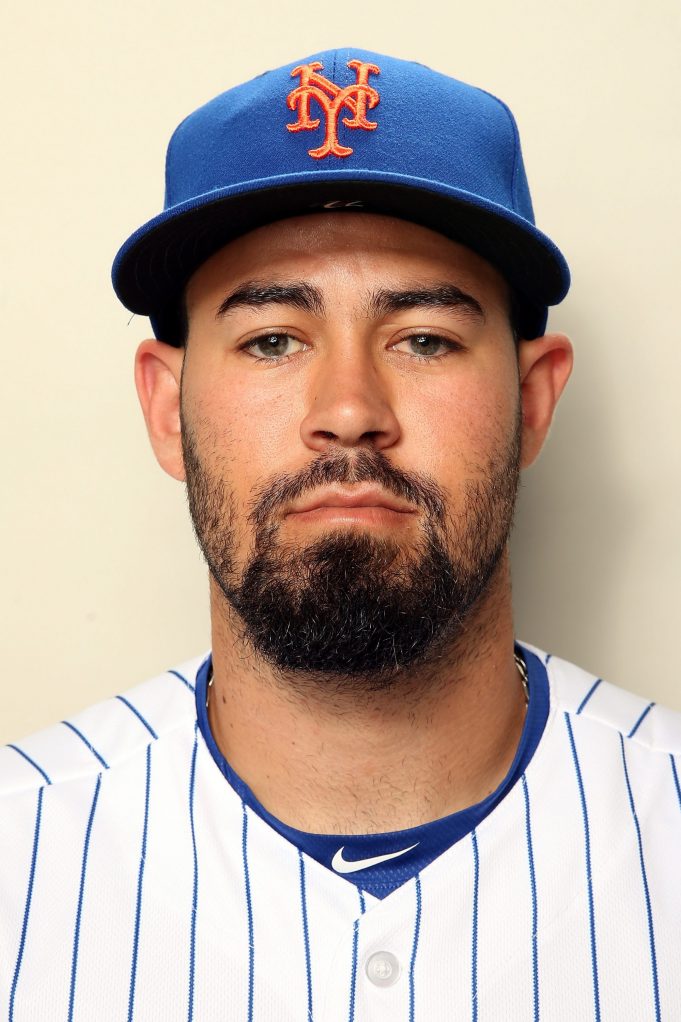 McInerney: Luis Guillorme could also be a shortstop, but he has played second more than short this season for Double-A Binghamton, and it appears the Mets could be moving him there. Hitting .292 with a .979 fielding percentage, he could make for a nice double play partner for Rosario should Gavin Cecchini not pan out.
Wolff: Luis Guillorme is your prototypical second baseman. Great hands and amazing athleticism. He is a defensive wizard. His offense is very good but can be improved. He has a great knowledge of the strike zone and is currently hitting .291 in Double-A.
Durst: McNeil has been bitten by the injury bug as of late, but has been productive when healthy. He's hit over .300 in three of the past four seasons and owns a career .306 batting average and .376 on-base percentage over parts of five minor-league seasons.
Milone: Evans won the Eastern League batting title with a .335 BA in 2016 and has solid discipline at the plate with a 16.0 K% in 2017. His decent pitch selection has led to a .307 BABIP in 2017 for Triple-A Las Vegas and could be a solid option off the bench.
Santuccio: Paez was hitting a solid .290 with a .885 OPS through 64 games with Single-A Columbia. He's struggled since his midseason promotion to High-A St. Lucie but continues to walk at a high rate with a solid plate approach.
Weiner: Carpio's calling card in the majors will be his defense, but the 19-year-old has enough pop to drive the ball into the outfield gaps, taking extra bases with his plus speed.
Third Base: Jhoan Urena, three votes
Jhoan Urena is having a big game for @stluciemets:
✅3-for-3
✅HR
✅RBI
✅2 R#Mets No. 17: https://t.co/uobMjGBi0G pic.twitter.com/bkOYxq94uX

— MLB Pipeline (@MLBPipeline) August 17, 2017
McInerney: Selected over Mark Vientos partially because Vientos has played more shortstop than third base this season. Urena has drawn 56 walks already and has improved his total significantly over the past two seasons. Needs to quickly rise through the system, though, as he's 22 and still in Single-A.
Milone: When this switch-hitter makes contact, he doesn't miss, as demonstrated by his .351 BABIP in High-A ball in 2017. He has the ability to hit for average and will look to transform into a player who can use all parts of the field in "the shift era."
Santuccio: It's hard to give up on a 22-year-old with raw power and 17 stolen bases at the hot corner. If he can harness his power and play improved defense, watch out.
Others receiving votes: David Thompson (two), Mark Vientos (one)
Durst: Thompson is a power hitter who led the organization in RBI while playing across two levels of A-ball in 2016.
Weiner: That Vientos, the team's second-round pick in this year's draft is the selection here shows just how thin the organization is at the hot corner. The 17-year-old is still incredibly raw, but he's got a quick bat and plus power that should continue to develop as he adds bulk to his 6'4″ frame.
Wolff: Thompson has amazing power at the plate, with great discipline. He still needs a lot of work defensively.
ICYMI: Mets prospect Andres Gimenez was our @TrustTerminix player of the game on Saturday!#LetsGlow pic.twitter.com/owPfuqRdlC

— Columbia Fireflies (@ColaFireflies) July 23, 2017
McInerney: Shortstop is a deep position, even after the call-up of Rosario. Gimenez has produced the most, hitting .271 in his first season in America. He's also shown a knack for fielding the position, although he could still become too big for the position as he grows (he's only 18).
Weiner: His path to the majors is blocked by Amed Rosario, but Gimenez has great defensive instincts, a strong, accurate arm, and great range. Whether he'll ever hit enough to be an everyday player in the majors, however, remains unclear.
Wolff: Even though he is 18, he has shown maturity beyond his years, as he has walked twice as much as he struck out. He has some power but can still improve. He has major athleticism up the middle to be solid defensively.
Others receiving votes: Guillorme (two), Ronny Mauricio (one)
Durst: Guillorme is a defensive wizard and could arguably be considered the best defensive shortstop in the world right now.
Milone: Call him Mr. Money as Mauricio broke the international signing record held previously by Amed Rosario, so expect this Dominican 16-year-old contact hitter to attract a lot of attention. Obviously, shortstop is not a shortage in the Mets organization, so he will need to beat out the likes of Andres Gimenez and Luis Carpio to even have a future in this franchise.
Santuccio: We got a taste of Guillorme's fielding prowess in Spring Training. He's so good that he even caught an opposing team's rogue bat.
Welcome to the @Mets Adrian Hernandez. #Macho scouting Fernando Encarnacion pic.twitter.com/bO8n7NPzmq

— Steve Barningham (@Stevebarningham) July 2, 2017
McInerney: The Mets spent big on Hernandez in the international signing period, and they feel he can become a rare center fielder who hits with power. The team also loves his arm strength, which could land him in right field down the road.
Santuccio: 16 years old and he's already cracked the International Top 30 and Mets Top 30 prospect lists. Hernandez combines an impressive speed and arm in CF.
Weiner: Part of the Mets' 2017 International Free Agent class, Hernandez has the power-speed combination that makes scouts drool. He's still years away from contributing but has a chance to be an impact player at the plate and in the field.
Wolff: He's only 16 years old but has amazing athleticism and quick bat speed. He produces raw power. Hasn't played a game in the minors yet.
#Mets No. 6 prospect Desmond Lindsay has a career-high seven RBIs for @BKCyclones. https://t.co/U6HubudMMi pic.twitter.com/ob7cuU6yIw

— MiLB.com (@MiLB) August 13, 2016
McInerney: Lindsay has struggled with injury problems, which explains his struggles this season with Single-A Columbia. He was a force last season, however, and has the speed to play center field.
Milone: One of the coveted prospects in this Mets system, his name will show up on many top prospect lists. He has speed, above average defensive ability and can use all parts of the field, so if Michael Conforto can't prove himself in center and Juan Lagares can't find himself at the plate, Lindsay could be the future center fielder of this team.
Santuccio: Lindsay has tremendous athletic abilities that include speed and power, now he just needs to stay on the field to refine his craft.
Weiner: The 20-year-old checks all the boxes as a five-tool player, but injuries continue to derail his development. If he can stay healthy, he's got a chance to be special.
Wolff: He is the Mets prospect with the most upside, however, his hamstring has given him issues. He has great athleticism, with plus power. He can hit the ball the other way. Needs to get more playing time in the minors.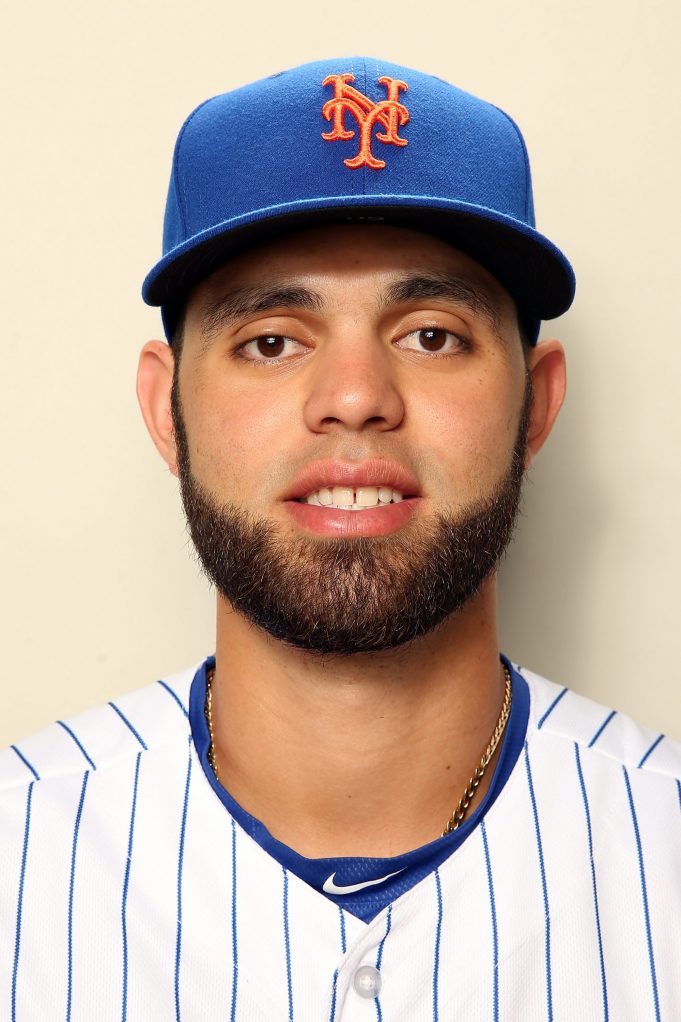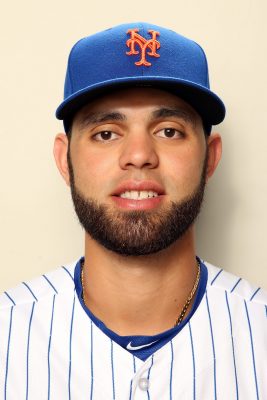 McInerney: Another 22-year-old that is still in Single-A, Beccera has struggled some this season after coming alive last season. The third piece of the trade that brought Travis d'Arnaud and Noah Syndergaard is the classic high-ceiling, low-floor prospect. His strikeout rate has risen this year, which is very concerning. But he could become a very good MLB outfielder if he can get that back under control, and the Mets hope it will come down as he continues to recover fro shoulder surgery.
Milone: Becerra was the last piece in the RA Dickey trade and is just an overall athlete who can play right field. With Jay Bruce traded, his ETA of 2018 stands out as another positive option for next season to join Yoenis Cespedes and Michael Conforto in this juggernaut of an outfield.
Santuccio: The R.A. Dickey trade's "throw-in" prospect possesses strong all-around tools. If he regains his pre-surgery form his future looks bright in right field.
Weiner: He hasn't looked right at the plate since undergoing season-ending shoulder surgery in 2016, but Becerra has all the tools a team looks for in a right fielder.
Wolff: He had good power and a great arm in right field until a shoulder injury sidelined him. Therefore, he has been striking out more. However, he is capable of making consistent hard contact and can cover a lot of ground quickly.
Durst: Brodey, a third round pick this year, did it all at Stanford. He was among the Pac-12 Conference leaders in home runs, triples, doubles, total bases, RBI and slugging percentage.
Durst: Diehl is a power hitter who also plays first base and was an All-Star in 2017.
Durst: Taijeron is the best power hitter in the minors right now for the Mets.
Milone: Taijeron's high strikeout rate and immense power would follow the trend of the current status of baseball today, so why not give him a shot. His BABIP is an impressive .344 in Triple-A Las Vegas and his ISO of .249 demonstrates his immense power ability that was first showcased during spring training in 2016.
Starting Pitcher: (Tie) RHP Justin Dunn and LHP David Peterson, two votes each
#FormerBirdballer @Dunn_Deal19 is No. 4️⃣ on @BaseballAmerica's Midseason Top 10 Prospect List for the @Mets https://t.co/i9J3NFo6Si pic.twitter.com/N3QJOA4TAc

— BC Baseball (@BCBirdBall) July 25, 2017
McInerney: Dunn dominated last season before struggling this season, although the fact that he's thrown 95 innings and only given up five home runs is encouraging. He throws very hard and has a good slider. His changeup has developed more slowly, although it appears to be coming along.
Weiner: He's not having a great season by any means, but the 21-year-old right-hander has the highest ceiling of any pitcher in the system. So long as he continues to improve and develop his secondary offerings, Dunn has front-of-the-rotation potential.
#Mets No. 3 prospect David Peterson hurls 1 2/3 scoreless innings (2H, 1BB, 3K) in his second start for @BKCyclones. https://t.co/CDOtIKT151 pic.twitter.com/73XIxlZx1A

— MiLB.com (@MiLB) August 11, 2017
Milone: This first overall from 2017 for the Mets is already ranked number three on MLB Pipeline behind Rosario and Smith. Coached by well-respected Oregon pitching coach Jason Dietrich, Peterson has the chance to tag team with Steven Matz as a lefty tandem in the Mets future rotation.
Wolff: Patterson has a fastball that fluctuates from 89-to-94 mph, with a nasty slider. His control has been tremendous with a low walk rate. He is 6'6, 240 pounds and very durable. He still has a long way to go.
Durst: Conlon is a crafty lefty who has been dominant so far in his professional career.
Santuccio: Molina has been bitten by the injury bug, but when he's healthy he combines three electric offerings and is still only 22 years old.
Relief Pitcher: Drew Smith, three votes
Drew Smith assigned to @RumblePoniesBB after being dealt from #Rays to #Mets. Pitching for his 5th team of the year! https://t.co/uobMjGSTpg pic.twitter.com/dbPcsALyDh

— MLB Pipeline (@MLBPipeline) July 28, 2017
McInerney: Smith doesn't get enough love from the top prospects, but the guy has a 1.80 ERA over three minor league seasons. He's found a way to produce, and he has a good live fastball. He'll help the Mets bullpen when he makes it up.
Santuccio: Recently acquired for Lucas Duda, Smith throws HARD, but that's not all as he's limited opposing batters to a .199 BAA and produced a 1.61 era across three levels in 2017.
Wolff: Has an electric fastball that can reach 95 and up. He also has a nasty curveball. Needs to improve his changeup. He could be the quickest to come up because he has pitched all over the minors.
Others receiving votes: Alex Palsha (one vote), P.J. Conlon (one vote), Tyler Bashlor (one vote)
Durst: Palsha has lights out stuff and strikes out a ton of batters.
Milone: As the only southpaw in the Mets top pitching prospects to have an ETA before 2020, this soft thrower is the man to watch. Durability could lead Conlon to become the next best lefty specialist since Pedro Feliciano, who had a record 344 relief appearances from 2007 to 2010 in his tenure with the Mets.
Weiner: Bashlor's command escapes him at times, leading to outings with multiple walks, but few in the system miss bats as frequently. He's got the makeup to become a late-inning force at the back of the bullpen.