Cheap, dysfunctional and generally embarrassing. Have I missed an adjective to describe the New York Mets in 2017?
I
t's not that owners Fred and Jeff Wilpon, general manager Sandy Alderson and manager Terry Collins aren't trying. They are. That none of them seem to be terribly good at their jobs, well…like I said, they're trying.
We won't pretend that there haven't been some bright spots for the Mets in 2017. Michael Conforto's resurgence. Jacob deGrom's eight-game winning streak. Amed Rosario and Dominic Smith finally getting the call. Wilmer Flores actually hitting right-handed pitching.
After that? Good luck finding something positive to talk about.
Let's break this down.
It's true that the Mets payroll has remained above the MLB average all season long. Per Spotrac, they currently sit 14th in total payroll at nearly $157 million. That's about $7 million above league average.
There's nothing shameful in those numbers. They're spending more than half of baseball. But according to Alderson, it's not where the team planned on being, courtesy of MLB.com's Anthony DiComo.
Re: payroll, Alderson implied he persuaded ownership to go over budget this season, with the intention of shedding $ if team didn't contend.

— Anthony DiComo (@AnthonyDiComo) August 16, 2017
Alderson sold it well to ownership. His promise to shed payroll if things fell apart was a reasonable one. But let me get this straight. A major league team, playing in the biggest market in the world, wasn't prepared to spend the league average on the payroll?
Give me a break.
And don't fool yourselves into thinking that it was a just a one-year snafu. Because it sure sounds like the Mets have no intention of reinvesting the payroll Alderson shed into next year's team.
Alderson says the roughly $9 million the Mets saved via trades is not "earmarked" for next season. But he believes payroll will be flexible.

— Anthony DiComo (@AnthonyDiComo) August 16, 2017
"Flexible" is a great word. It's like Silly Putty. Or Stretch Armstrong. You can pull it in any direction you like—including down.
The Mets have roughly $59 million committed to next year's payroll. Even if they spent that much on their arbitration-eligible players, they'd be sitting right around the $120 million mark. That the question of whether they'd be willing to spend what it'd take to fill the holes on the roster—likely more than $30 million—is maddening.
Signing Mike Moustakas to play third base, for example, is probably going to cost $20 million a year. At least. Are the Mets seriously prepared to pass on him due to self-imposed budget constraints?
Sure, David Wright is trying to get back this season. It'll be a great story if he can. But let's be real. The Mets can't count on their captain any more than they can count on Robert Gsellman.
Gsellman, if you missed it, doesn't care.
Asked about Sandy Alderson's comment that he needed to pitch better to return to Mets, Robert Gsellman replied: "I don't really care." #Mets

— Anthony DiComo (@AnthonyDiComo) August 16, 2017
I must have missed where he was the uncredited, unseen fifth nihilist in "The Big Lebowski." You don't care what your GM has to say about you. Really? Honestly, whether he does or he doesn't is irrelevant.
The Mets don't need that kind of attitude in the clubhouse. They don't need that garbage around guys like Conforto, Rosario and Smith, the future core of this team. Gsellman doesn't care, so he won't mind when I say that he's got to go.
While he has reportedly apologized to Alderson (per the New York Post's Mike Puma) and claims to care, the damage has been done.
If Alderson had any backbone, he would have refused to activate him off the disabled list and called up someone—anyone—to start last night's game. Instead, Gsellman got to go about his day as if nothing happened.
Spare me the whole "well, the MLBPA would have caused a stink if he did that" rant. What was going to happen if they did? At worst, Alderson and/or the team would have been fined. More likely, both sides would apologize and everyone would move on.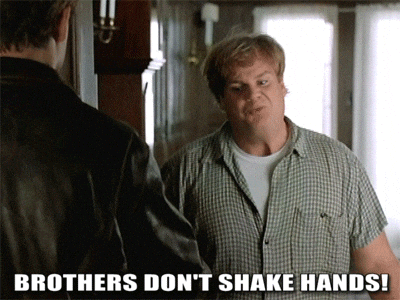 Same goes for the "well, Gsellman gave the Mets their best chance to win" theory. This team stopped trying to win well before this home-and-home series with the New York Yankees.
They stopped trying to win when they decided that having a league average payroll was a budget-busting scenario. They stopped trying to win when they didn't actively look to add another starter two months ago. Or when they let Jose Reyes keep playing every day.
That's not to say that the players, with Gsellman the lone exception, don't care. There's no doubt that most of them do. But they've been forced to play much of the season in an impossible situation.
Management hasn't put this team in position to win. Point to the Wilpons all you want, but they aren't going anywhere. This team has been successful before during their reign. It can be again.
But for that to happen, ownership needs to recognize the problems at hand and deal with them. That starts with new leadership—and giving that new leadership the ability to put some fresh faces in the clubhouse.