A Kristaps Porzingis/Kyrie Irving swap just doesn't make sense — even if Joakim Noah is included in the trade. 
T
he
Kyrie Irving
conundrum lives on. After requesting a trade from the Cleveland Cavaliers roughly one month ago, Irving still remains in the home of Rock and Roll. While his reported desire to be dealt to the Knicks has been well-documented, any such deal between the two teams has hit a massive roadblock — that being, the Cavs having their sights set on a return centered around
Kristaps Porzingis
.
But while that high asking price is a "nonstarter" for the Knicks, according to ESPN's Adrian Wojnarowski, there is a scenario where the Knicks will consider a deal — if the Cavs are willing to take back Joakim Noah's immense contract. But whether Noah is included in a deal or not, there's simply no scenario where trading away the one glimmer of hope in the organization — Porzingis — does any good.
The original thinking in the Knicks looking to acquire Irving was simple — to pair him with Porzingis, not to trade one for the other.
By potentially dealing Porzingis for Irving straight-up (which is not under consideration at the moment) the Knicks would be striping themselves of the one thing they've essentially gotten right.
Growing into a two-way force with his unique offensive play for a big man and well-rounded defensive arsenal, Porzingis has produced at a high enough level to the point where management could consider going forth with him being their franchise piece. But of course, in New York, no one is safe.
After being shopped around by former president Phil Jackson before the NBA Draft, Porzingis was nearly a goner. But after his firing, the Porzingis trade talks began to cool off. Now they are back — and potentially more catastrophic than ever.
With the Cavs looking to snatch the 7-foot-3 Latvian in exchange for Irving, will the Knicks ultimately cave in? The answer to that question could be answered with a counter: Will the Cavs become willing to take on the remaining $55 million remaining on Noah's deal?
Last offseason, the Knicks signed Noah to a hefty four-year, $72 million pact — a signing which didn't fare well in year one. Averaging five points per contest and undergoing a number of injuries, Noah endured a great deal of challenges in his first year with the Knicks. To make maters worse, he later lost his starting gig to rookie Willy Hernangomez. Based on their play last season, chances are Noah will assume a backup role in head coach Jeff Hornacek's rotation this upcoming year — only worsening the signing.
If the Cavs decide that they'll take Noah's contract off the Knicks hands, then Scott Perry and Steve Mills will without a doubt think long and hard about pulling the trigger on a deal. But regardless of the potential for the Cavs to take Noah's cap number off the Knicks hands, it's not intriguing enough at the expense of Porzingis.
Irving is one of the best scoring point guards of this decade and he'd instantly be the Knicks answer at point guard for the foreseeable future. But it's utterly pointless for the Knicks to deal away their 22-year-old budding star for him, even if it gets Noah out of town.
By swapping the young stars for one another, the Knicks get no better and only look foolish. After attempting to convince their fanbase that point guard Frank Ntilikina was the appropriate selection at number eight, what message would it send to trade the promising and ever improving Porzingis for a player who would take his minutes away?
Another aspect to take into account with any deal is how long the Knicks potentially have Porzingis under contract.
While he will hit restricted free agency in two years, the Knicks own Porzings' rights. That means if he agrees to a deal with another team, the Knicks can match the offer sheet — which essentially grants them his rights for the next 6-7 years.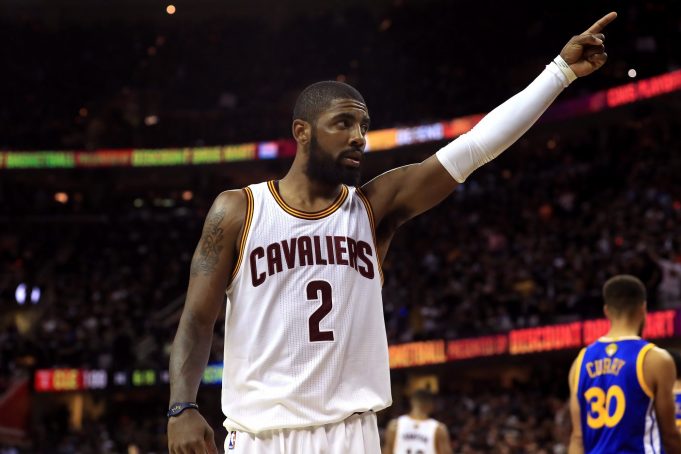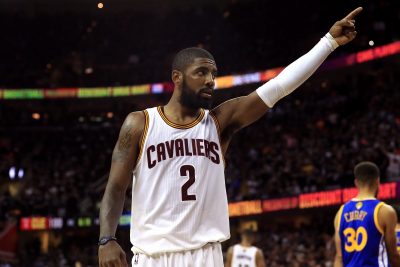 On the other hand, they'd have Irving under contract for two years before he hits free agency in 2019.
While Irving's desire to be dealt to the Knicks could very well lead him to pursue an extension or a restructured deal with them, it's no guarantee.
If management trades Porzingis for Irving and then the All-Star guard walks in free agency, it could go down as a legendary flop.
The idea of the Cavs taking back Noah sounds absurd, but it's not impossible. They haven't garnered the trade interest and packages for Irving they first envisioned. In reality, Porzingis is the best player they'd likely get back for him at this stage, which may persuade them to do the Knicks a favor — that being taking on Noah's deal.
But whether the veteran center is included in a deal or not, there's simply no way the Knicks can trade away Porzingis. Plus, do the Knicks want to be infamously remembered for using their young star to eliminate a bad contract?