The NBA landscape has become an arm's race with teams racing to trade and sign stars to form "Big threes" and "Super Teams." Yet, in order to win on a consistent level, organizations must be sound operating systems from the coaching staff to the front office. This leads me to believe that the New York Knicks are not the right fit for Kyrie Irving.
I
n late July, Pablo Torre of ESPN reported that
Kyrie Irving
wanted "badly" to join the Ne York Knickerbockers
. In typical New York fashion, our passionate fans lept to Twitter and social media posting pictures of the NBA All-Star guard in a Knicks uniform. While this flashy move may keep the Knicks relevant and improve their win total from last season, it's not the right move.
In order to truly service a talent like Irving, New York needs the proper management, culture and coaching in place to win at a high level. Yet, if the last 10 years have taught fans anything, it's that this club's front office and coaching positions have been a perpetual revolving door.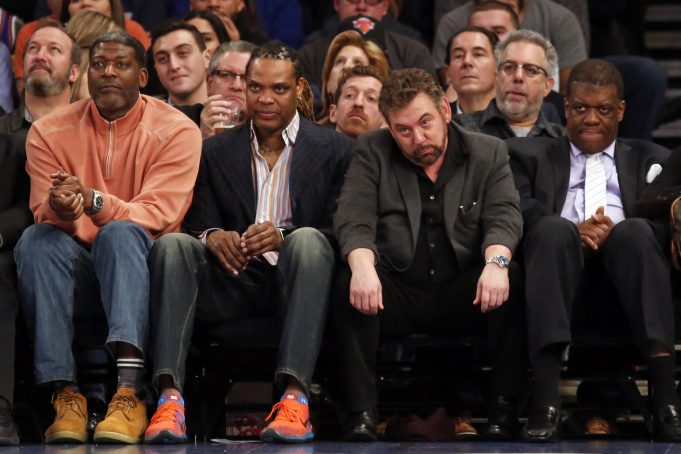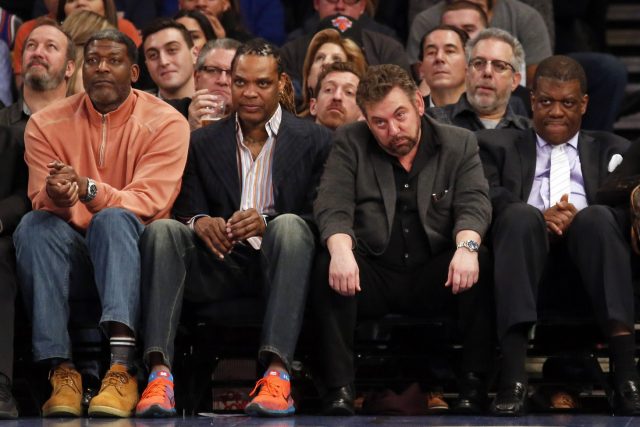 I'm not saying the Knicks shouldn't go after the fantastically-finishing point guard. Rather, my point is that a player like Kyrie (a great offensive threat and a better playmaker than he gets credit for), needs complimentary players, strong coaching and a team where he is not expected to be the savior.
Basically, I'm referring to a team like the San Antonio Spurs. Let's review why Knicks cannot suit Kyrie Irving's needs, short-term or long-term.
Front Office
Since 2003, Knicks fans have generally been despondent with the Knicks front office and with good reason. The world's most famous arena has seen the following names come and go, Isiah Thomas, Donnie Walsh, Glen Grunwald, Steve Mills and, most recently, Phil Jackson.
Mills, who was kept as general manager during the Phil years, is currently running the Knicks and has employed Scott Perry to his former position. Mills's first several months on the job have been satisfactory with some controversy regarding the Tim Hardaway Jr. and Ron Baker contracts.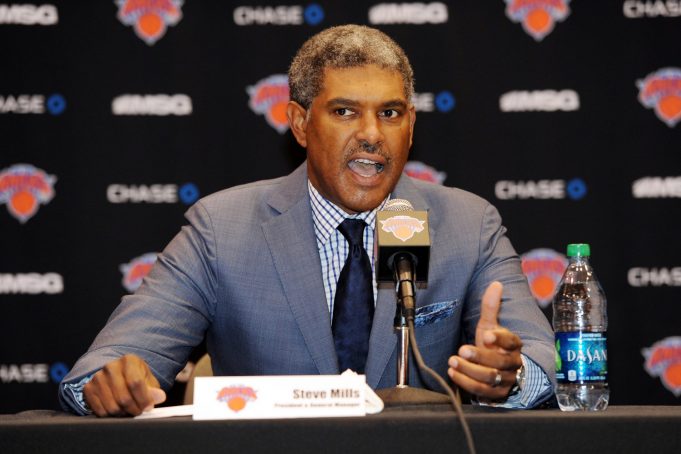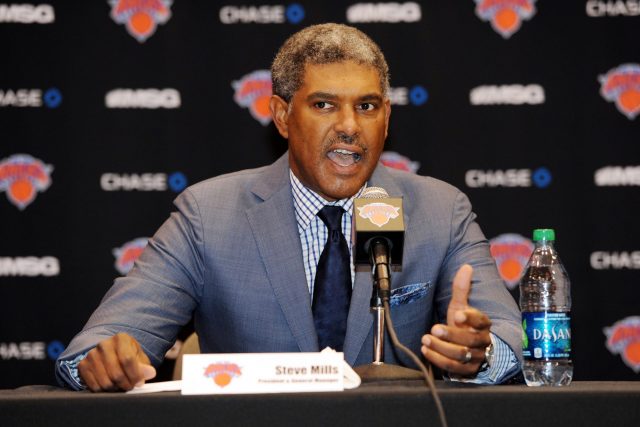 Mills has talked often about a culture change, but does he have a track record of dealing with star players? More importantly, how will Mills react when said star player is upset? The Carmelo Anthony situation is Mills's first major obstacle and may set a precedent for future deals and interactions down the line.
Furthermore, a more established front office, generally one that has good relationships with agents, is able to surround a star player with other complimentary players that compensate for their weaknesses. With the exception of one season 2012-13, did the Knicks prove they could do that with Melo? Kyrie should be watching closely, because the Big Apple may be too much of a challenge if his immediate motivation is winning.
Coaching
Jeff Hornacek enters his second season with the Knicks amidst many questions and concerns. Hornacek's ability to instill a serviceable defensive system will be closely monitored. In defense of Hornacek, Joakim Noah was hurt and proved to be far removed from the player he was during his Chicago days. Additionally, both Carmelo Anthony and Derrick Rose did not do much to help on the defensive end.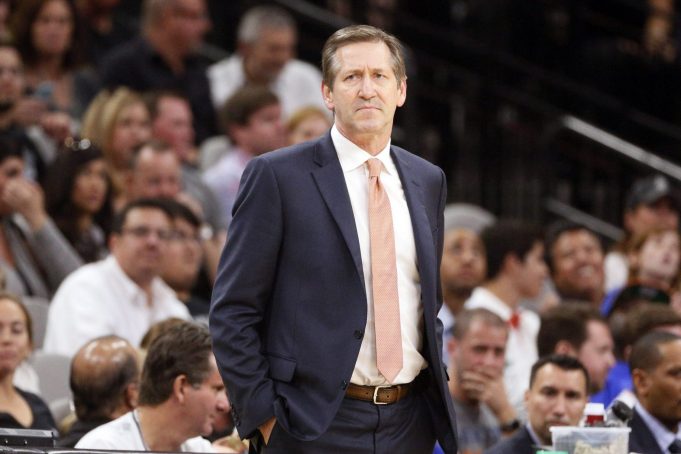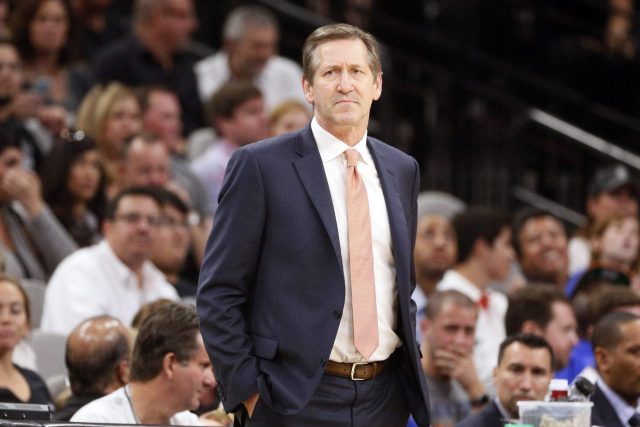 However, Irving is also not known as a defensive stalwart.
If not paired with a strong defensive two guard, it will be very difficult for Knicks fans to watch him guard opposing point guards in pick and rolls. Despite early reports of a solid defensive reputation for Frank Ntilikina, any deal that concludes with Irving coming to New York will most likely send the young international prospect to Cleveland.
Hornacek has also not proved adept at managing stars and getting them to buy into his system. His time in Phoenix ended with a very public falling out with Markieff Morris and also struggled to improve on 48-win team with better talent.
Via Dave King of SB Nation:
"Basically, the problem was that once the players, like Morris brothers and Goran Dragic and Isaiah Thomas, started thinking for themselves, Hornacek couldn't rein them back in and actually might have tuned them out."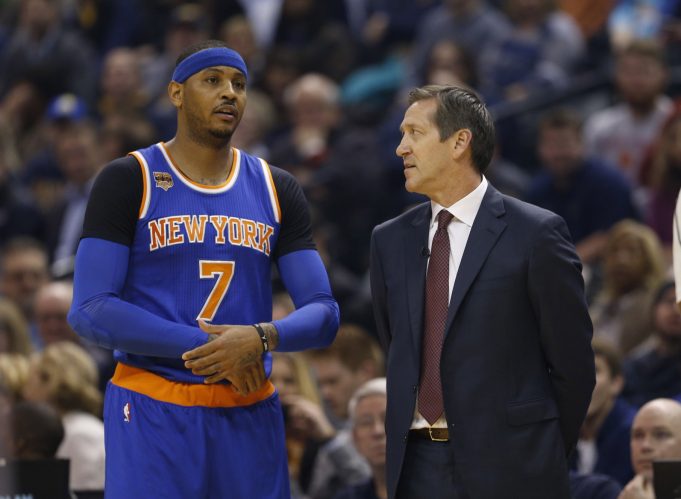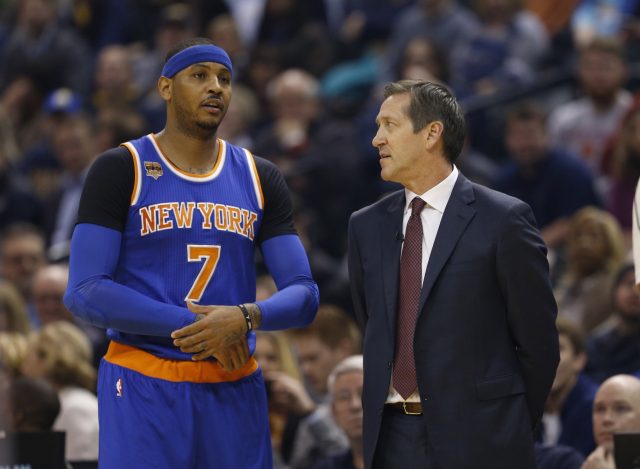 With the Knicks, Hornacek also had difficulty with both Carmelo Anthony and Derrick Rose. Rose, was famously M.I.A during a home game against the Pelicans, and a report from Ian Begley of ESPN chronicled a half-time shouting match between Anthony and Hornacek.
Via Begley:
"Hornacek lit into the Knicks in the visitor's locker room of the Barclays Center, and according to people familiar with the matter, Hornacek's diatribe was expletive-filled and delivered at a high decibel level." 
Melo responded questioning the direction of the franchise, creating a very awkward moment for the team.
For the reasons mentioned in this article among others, Kyrie Irving does not fit the New York Knicks short-term or long term plans. There is not enough stability within the front office or credibility to put together a consistent winning basketball team. Furthermore, without a seasoned coach with more clout and ability to command respect, big name players like Irving with have too much freedom on the team.
Hornacek could be a good coach for the Knicks, but he is currently more suited to work with young players on a team rebuilding for the future. Certainly, the Knicks will need to do more to bolster their roster before the start of the 2017-18 season, yet looking the other way when it comes to Kyrie Irving may be the best option.