With the New York Knicks schedule now fully released, here are five first half games to circle on your calendar.
W
hile the start of the NBA regular season is still two months away, New York fans now, at the very least, know who their team will be playing on what particular night. With the entire 82-game schedule now fully out to the public, Knicks fans and fans around the world can begin to purchase tickets for precise games.
But despite fans wanting to know the schedule for their respective teams, the reality is there are a plethora of games that they could do without. So to make matters easy, here are the five first half games to circle on your calendar for the 2017-18 Knickerbockers.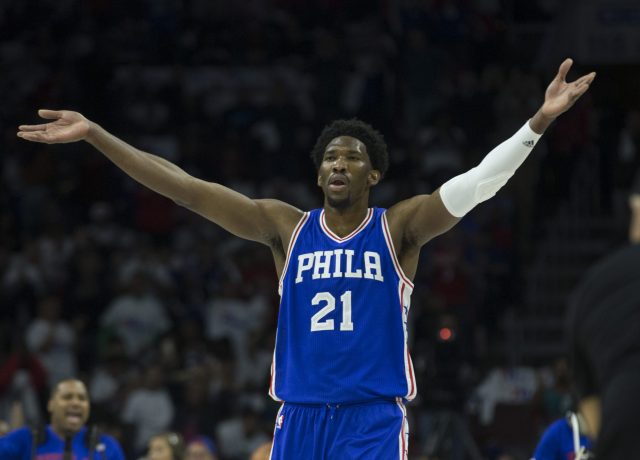 5) Dec. 25 vs Philadelphia 76ers
Spend your Christmas Day with the gift that keeps on giving — the New York Knicks.
In their eighth appearance on Christmas Day in nine years, the Knicks will take on the rival Philadelphia 76ers in what'll be their first meeting of the year.
This 76ers team is full of optimism going into this year based on the plethora of youth they have present. With the addition of number one draft draftee, Markelle Fultz, as well as veteran shooting guard, J.J Redick, the 76ers have brought in some intriguing pieces to an upward trending unit.
With big men Joel Embiid and Dario Saric heading into their sophomore year and Ben Simmons, the top overall pick in the 2016 NBA Draft who missed all of last season finally healthy enough to make his mark in the league, the 76ers have a very promising unit. This Sixers team will be a good test to assess just how far the Knicks youth movement has come along.
Tipoff is at 12 p.m. ET and will be aired on ESPN.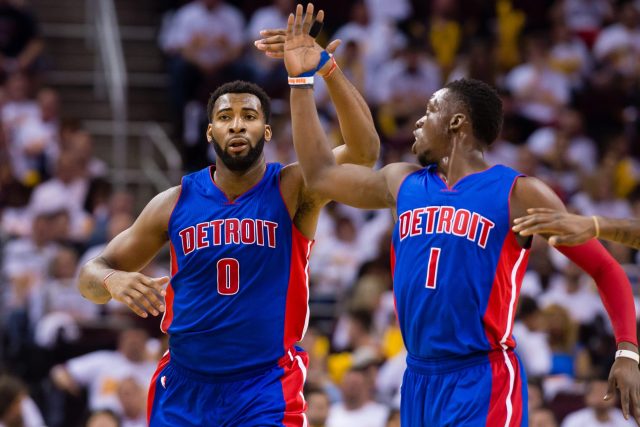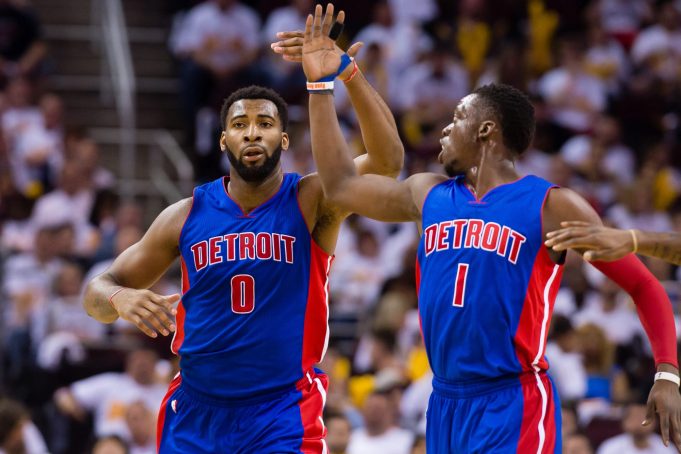 4) Oct. 21 vs Detroit Pistons 
In what'll be their second game of the regular season—their first at Madison Square Garden—the Knicks will host the Detroit Pistons on October 21st.
Frank Ntilikina, Tim Hardaway Jr., Ramon Sessions, Michael Beasley and Damyean Dotson will all make their MSG debuts.
Reggie Jackson, Andre Drummond, Tobias Harris and the Pistons will be looking to show that last year was not indicative of the type of team they're striving to become. After winning 44 games and making a playoff appearance in the 2015-16 season, the Pistons missed the playoffs last season, going 37-45.
In a way, this Pistons team is very similar to the Knicks. They have talented, established players under contract who have been unable to lift their team to any kind of consistent success. Both teams now enter this year looking to escape NBA purgatory.
Tipoff is at 8 p.m. ET and will be aired on MSG Network.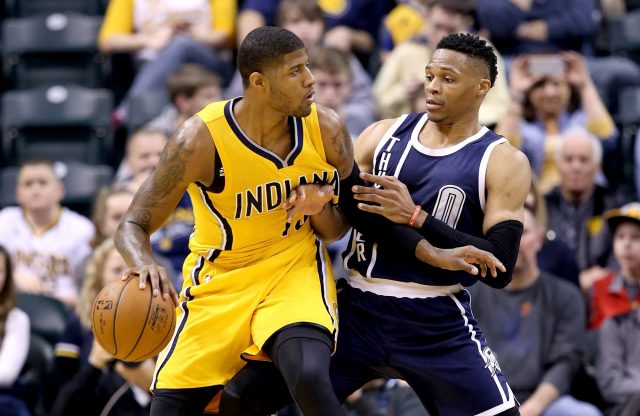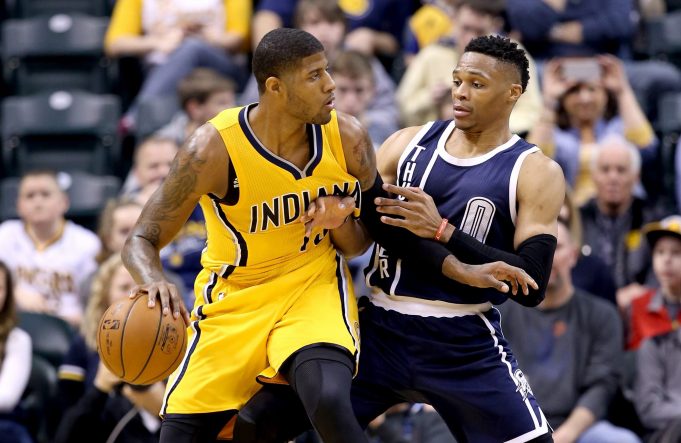 3) Oct. 19 at Oklahoma City Thunder
In what'll be both teams regular season opener, the Knicks will take on the Oklahoma City Thunder in Chesapeake Bay Arena on October 19th.
The Thunder pulled off the blockbuster trade of the summer, acquiring forward, Paul George, from the Indiana Pacers. George, a two-way star, gives Oklahoma City a Robin to Russell Westbrook's Batman.
They also inked former Toronto forward Patrick Patterson to a three-year deal. While the Westbrook-George pairing and addition of Patterson likely has little-to-no chance of knocking off the Golden State Warriors, the Thunder now have a more formidable starting five in a stacked Western Conference.
For the Knicks, head coach Jeff Hornacek will get his first glimpse at how his new-look squad fares against a team projected to be one of the Association's more dominant squads.
Tipoff is at 8 p.m. ET and will be aired on TNT.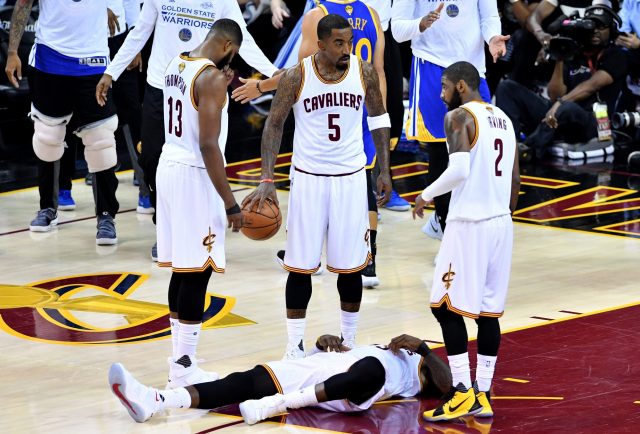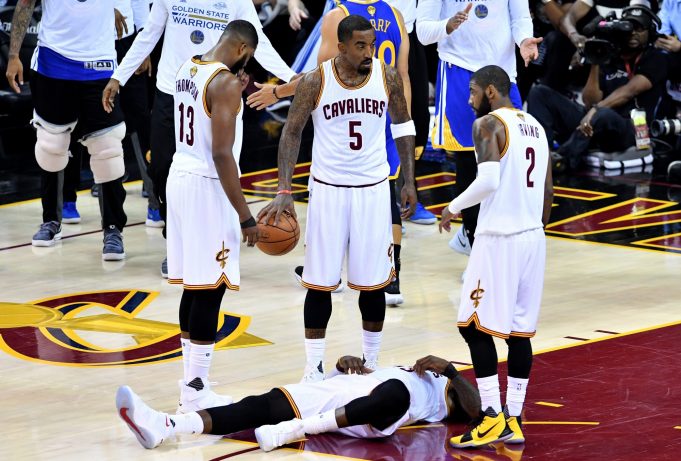 2) Nov. 13 vs Cleveland Cavaliers
In their second meeting of the year, the Knicks will take on the NBA champion runner-up, Cleveland Cavaliers on November 13th.
After losing in the Finals, the Cavs have gone into a complete state of turmoil. With reasonable doubt existing as to whether LeBron James will re-sign in a year and point guard Kyrie Irving reportedly asking management for a trade, the Cavs have endured a number of challenging hurdles this offseason. The catch on Irving's trade request is that he's reportedly toying with the idea of playing for the Knicks.
While chances are that the Cavs retain their star guard for the 2017-18 season, Irving's first game in the Garden this year will come with an overwhelming amount of intrigue for the fans in attendance. Plus, James will be in the Garden — which is just another reason to tune in.
Tipoff is at 7:30 p.m. ET and will be aired on MSG Network.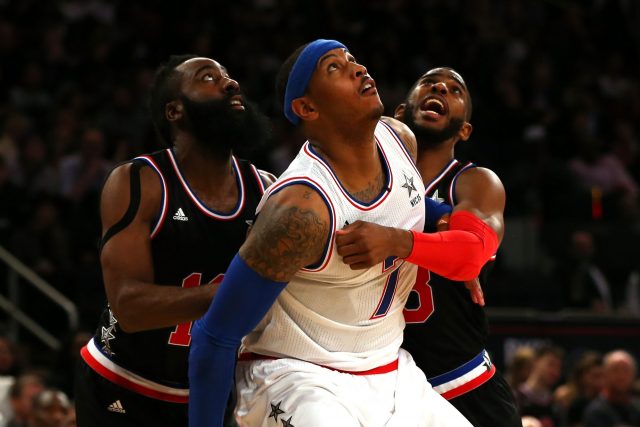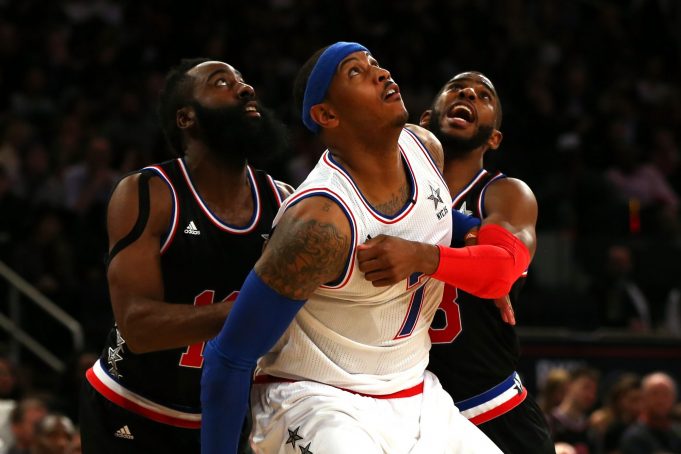 1) Nov. 1 vs Houston Rockets
On the first day of the month, the Knicks will take on the Houston Rockets at the Garden in what'll be a game full of headlines and players in new uniforms.
With Knicks forward Carmelo Anthony reportedly seeking a trade to Houston to play alongside newly acquired point guard Chris Paul and elite scorer James Harden, this affair between the two teams will be played under one of two circumstances.
Either Anthony remains a Knick despite wanting to be a Rocket, making this matchup awkward for all parties involved or Anthony is wearing Houston red and is making his return to the Garden.
Anthony has spent the last six-and-a-half years wearing the blue and orange, but he now officially wants out. With the constant rumors and speculation pertaining to whether the two sides will eventually strike a deal, this game will for sure be one to look forward to.
Tipoff is at 8 p.m. ET and will be aired on ESPN.