F
ormer number two overall pick Michael Beasley just signed with the New York Knicks, his sixth team in nine years.
The two parties agreed to a one-year, $2.1 million deal.
Regarding this new acquisition, some takeaways for New York:
Overall Depth
The New York Knicks may be taking a preliminary strike at filling Carmelo Anthony's void. The star forward has made clear his desire to be traded, but it's not an easy task.
Signing Beasley adds another small forward next to Anthony and Lance Thomas. Their bench gets a boost and starts to look fuller as the weeks go on.
Despite Anthony's status headed into next season, expect Beasley to play long minutes at the three for New York.
Scoring
Just weeks ago, New York signed shooting guard Tim Hardaway Jr. out of Atlanta, giving a major boost to their offense. The signing of Beasley is no different.
Last season with Milwaukee, he averaged 9.4 points on an average of 16 minutes per night. He'll see more minutes with the Knicks, and likely more points scored.
Beasley had a career game last season against the San Antonio Spurs, one of the top defensive teams in the league. In a 109-107 win, he poured in 28 points on 11-of-18 shooting.
The Knicks averaged 104.3 points per game last year, which ranked 19th in the league. This addition will help to compliment that need, even if only a little bit.
---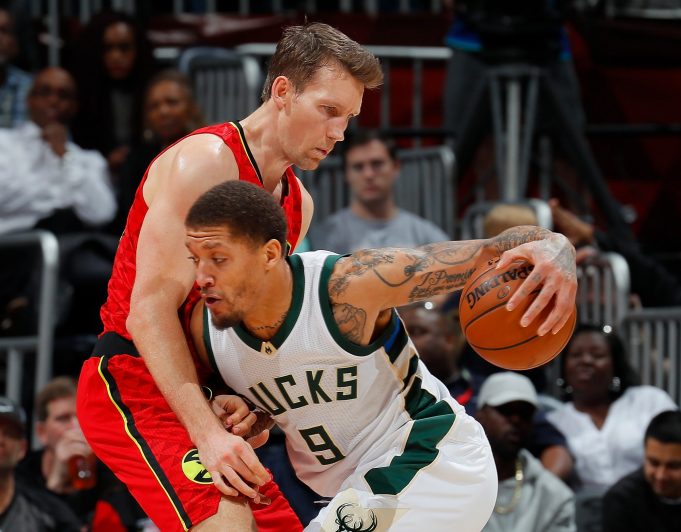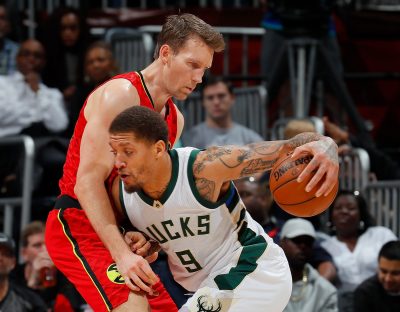 ---
Winning Basketball
Sure, Michael Beasley has developed into an internet meme of sorts. However, he's mostly been a part of some successful teams.
Beasley has seen the playoffs five out of nine seasons, a luxury experience for players in New York. Should the Knicks reach the postseason in a weakened East, his experience in that environment will certainly help.
Boosting the Bench
Last season, the Knicks' second unit averaged only 31.9 points a game, ranked 25th out of 30 teams. This veteran forward's score first mentality will move them up in that category.
Furthermore, the bench in New York ranked 24th in three-pointers per game, averaging 3.1 per game. Last year with Milwaukee, Beasley averaged only 0.3-0.8 per game.
However, he was shooting 41 percent from deep, showing real potential to be a threat. If point guards Ron Baker or Ramon Sessions can find him on open looks, the shots may start falling.
For the Knicks' bench, this means life. Shooting guard Courtney Lee is expected to take on a sixth man role this year, and next to Beasley, will make for a nasty scoring duo.
---
---
The New York Knicks may have earned a steal in Michael Beasley, a well-seasoned veteran ready to compete.
His compliments a lacking second unit, and his experience in playoff games is just what New York needs right now.